Also PSA guys – I'm speaking at the New Zealand Mountain Film Festival on July 2nd in Wanaka and July 9th in Queenstown if you're around and want to hang – details here. 
Guys, I am obsessed with autumn in New Zealand. Seriously, my love for it is unhealthy.
Actually, to be fair, I'm obsessed with autumn anywhere in the world. It's my favorite time of year. Halloween. Crunchy leaves. Pumpkins. Bonfires. Colorful forests.
Ok, well not all of that happens in New Zealand, especially since fall happens around mid-April. Talk about confusing. But I digress.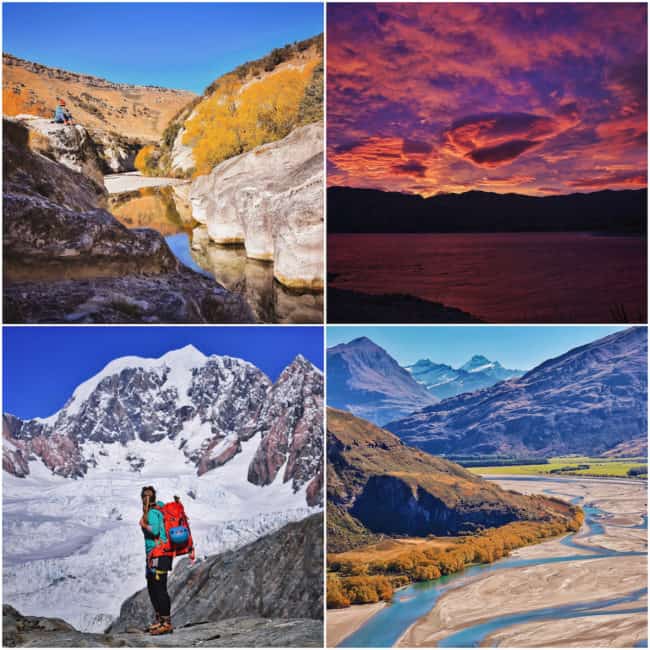 I've made it my point now to stick around NZ during the autumn colors. I am lucky living in Wanaka which is in Central Otago, one of the few regions in New Zealand that actually experiences a fall and have trees that change color
Most of the native trees around New Zealand are evergreens, not deciduous, and don't change color in autumn.
If you haven't figured out by now, I'm a bit of a tree nerd. Tree hugger for life guys!
But beyond the colorful leaves I really enjoy autumn because of the change in weather. The nights get crisper, we start to have a few early morning frosts, though hopefully not before the harvest at the local vineyards. Central Otago is famous for its Pinot Noirs. Yum!
The days become shorter and the light becomes more beautiful. As the seasons change the weather becomes a bit wilder, and we often have crazy sunrises and sunsets that are less frequent in the calm summers.
We had a bit of a late autumn this year, with the colors starting to perk up at the end of April before a few gnarly windstorms took care of business.
Autumn thoughts from Chaplin Focus on Vimeo.
This autumn I spent quite a bit of time outside exploring and trying to make the most of the available adventures before the winter snows kick in. I've also been on a big kick to challenge myself creatively and try new things, and decided to make a video about why I love autumn.
And by make I mean convince my super talented Wanaka bestie Olya from Chaplin Focus to make a video about why I love autumn. Visual storytelling makes me so happy and I am hoping to include more videos like this on my blog this year!
I haven't blogged much this past month as I have been overseas on the road so I thought I'd do a little visual recap of what I've been up to this fall, and perhaps inspire a few fellow autumnal lovers to think about booking a trip to this part of the world next April.
Enjoy!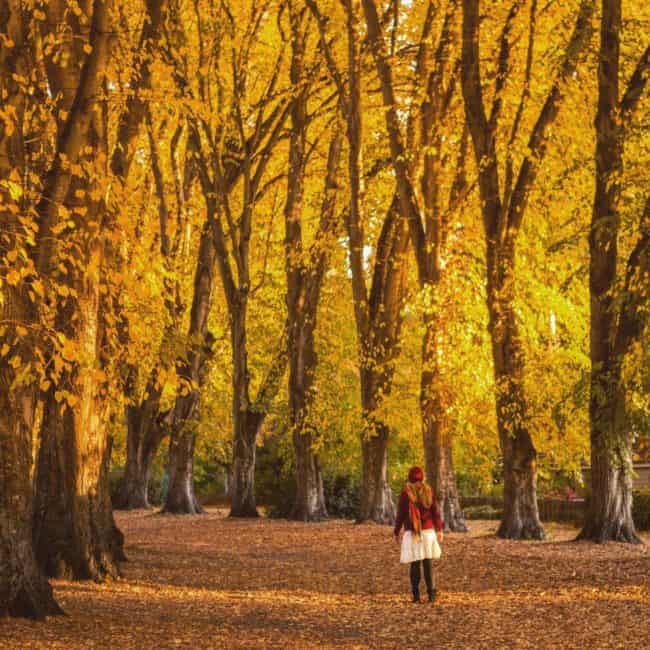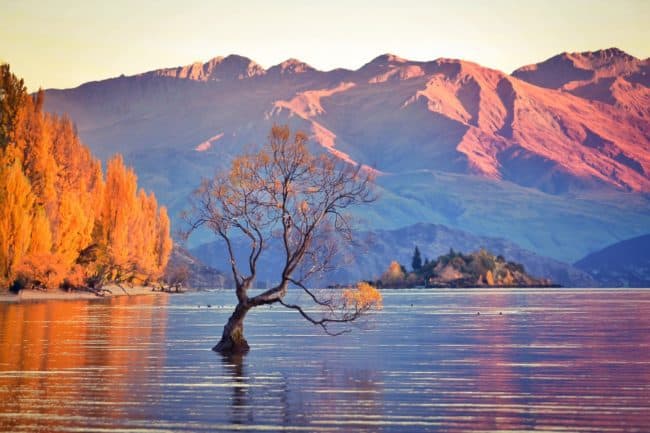 I have such a love/hate relationship with this tree in Wanaka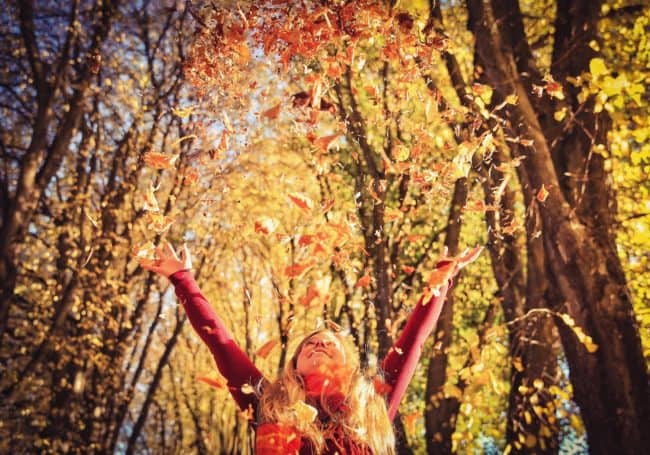 Fall was just starting to get underway when I went out on a 4WD tour around Wanaka with Ridgeline Safaris. This is one of my favorite ways to see the area because they take you up on private farmland and roads that you can't access normally.
Plus its a new way to see the lake. It was one of those perfect early autumn days with a low cloud that burned off as the day heated up and the lake was like glass.
Crisp, clean and sunny, my favorite!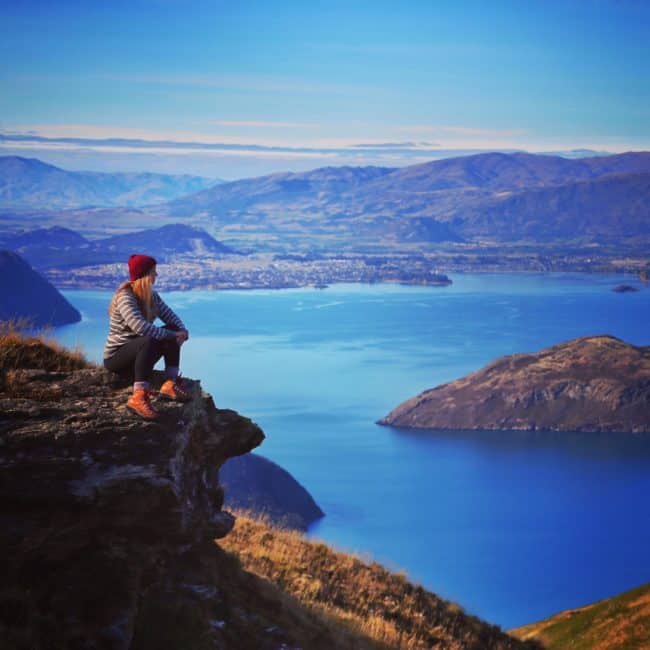 I celebrated living in Wanaka for 2 years (holy shit) by getting up at the crack of dawn and walking out to the Rob Roy Glacier. I did this walk when I first moved to Wanaka, and hadn't been back since so it was time to change that.
While this isn't particularly seasonal, there was a beautiful clear autumn night this fall in Wanaka with no moon and a pretty decent aurora display.
Down in the southern hemisphere we have the southern lights which you can see anytime of year. I follow along on the aurora forecast and boom, one night we had a perfect show.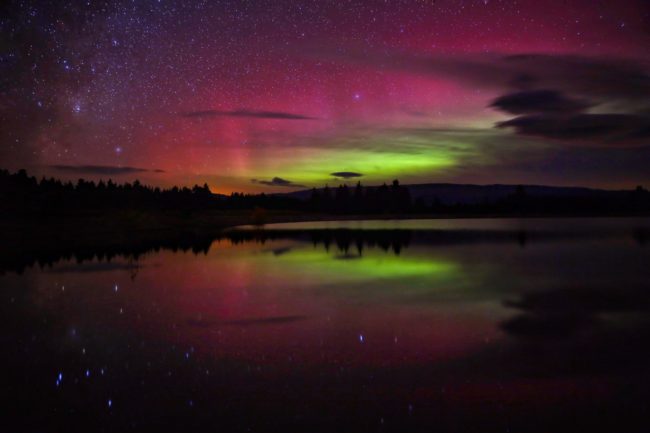 Hanging out at the Blue Pools in the rain with my friend Eric Supertramp.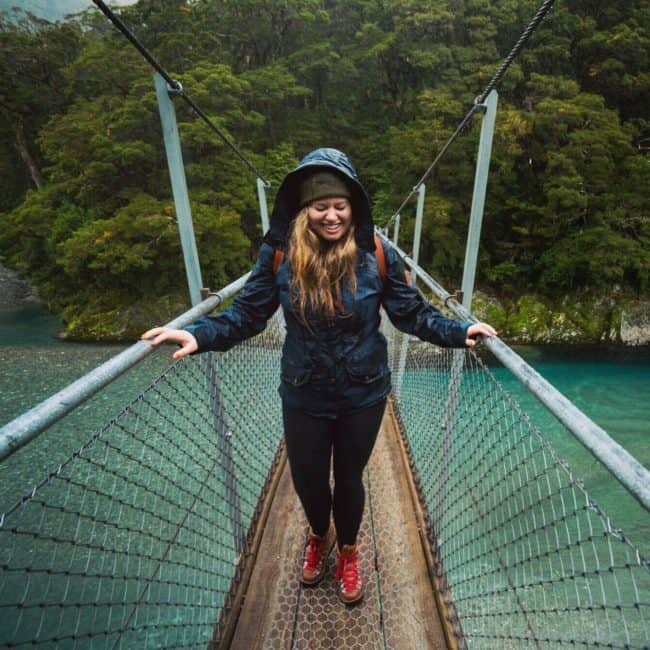 I also went out and hiked the mighty Kepler Track with Department of Conservation right at the beginning of autumn. A 3 to 4 day 60km hike, it's one of New Zealand's Great Walks and it quickly became my favorite walk in New Zealand. I can't wait to go again.
It was amazing! More soon!
I had a crazy flu for a week this fall during the peak colors and couldn't leave the house. But one morning while super feverish I got up to pee at night and looked up and saw the beginnings of an epic sunrise.
Without thinking I hopped into my car in my jammies and drove out to nearby Lake Hawea. Most epic sunrise ever.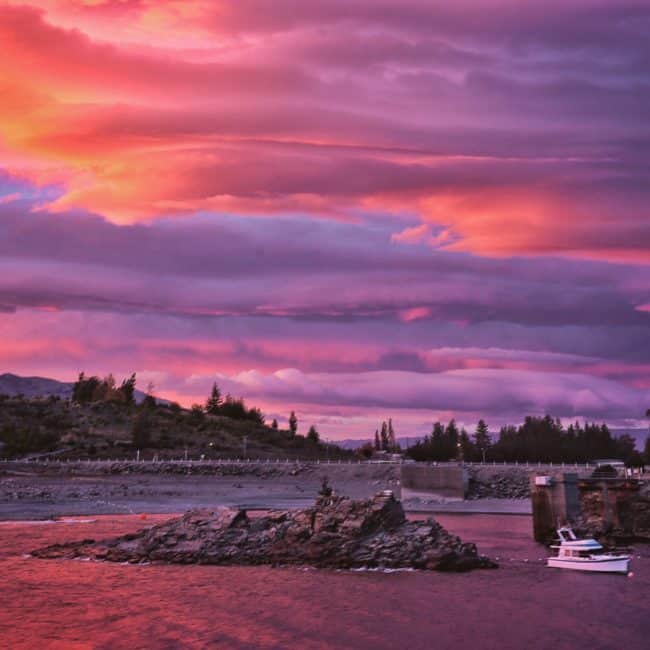 Then i headed out to my beloved Canterbury for a couple of days of exploring around Christchurch, Akaroa, and the Waipara Valley for a food and wine expedition. The drive between Wanaka and Christchurch is one of my favorites in New Zealand, it's so epic and I'll head out whenever I get the chance.
It was a great couple of days exploring in perfect sunny weather.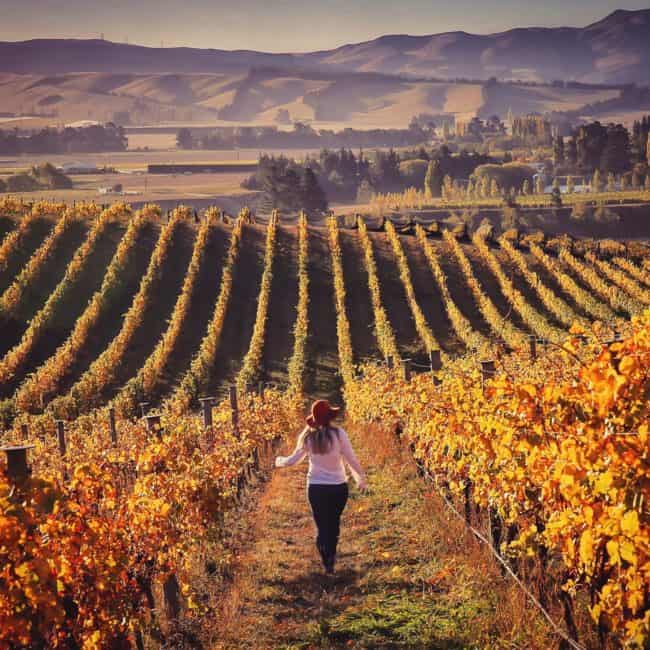 How beautiful is Waipara?
The food at Roots in Lyttleton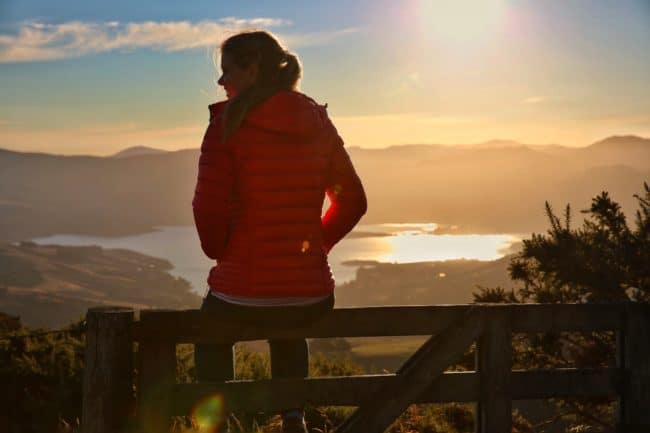 Road tripping around Banks Peninsula
Christchurch
Visiting an alpaca farm on Banks Peninsula – Shamarra Alpacas
I seriously can't wait to write about this soon, but just had to mention I spent a few days this fall over on the West Coast with Fox Glacier Guiding on their new Extreme Fox Heli Hike and spending the night up by the ice at the historic Chancellor Hut, and it was just amazing!
It was seriously the best two days I've had in New Zealand this year.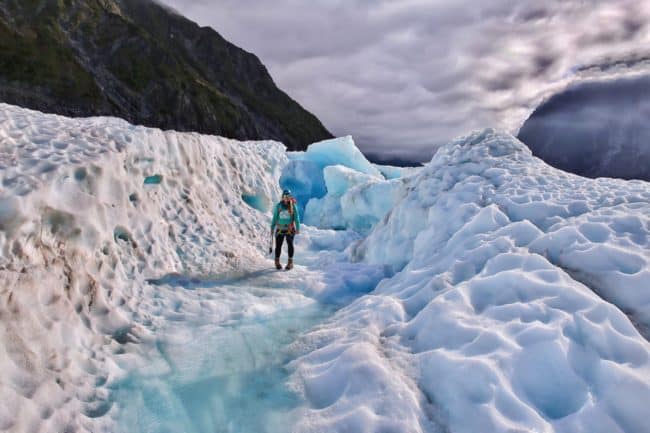 Finally, one of my favorite places to hang around and enjoy the autumn colors is in Arrowtown, a cute historic village between Wanaka and Queenstown.
But it's not just my favorite autumn spot, it's everyone's favorite spot in April, and is super busy. It's still beautiful though!
And this is where we filmed most of that video. Enjoy!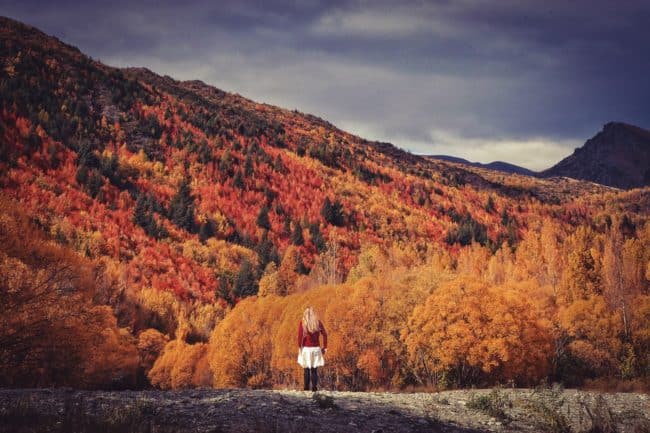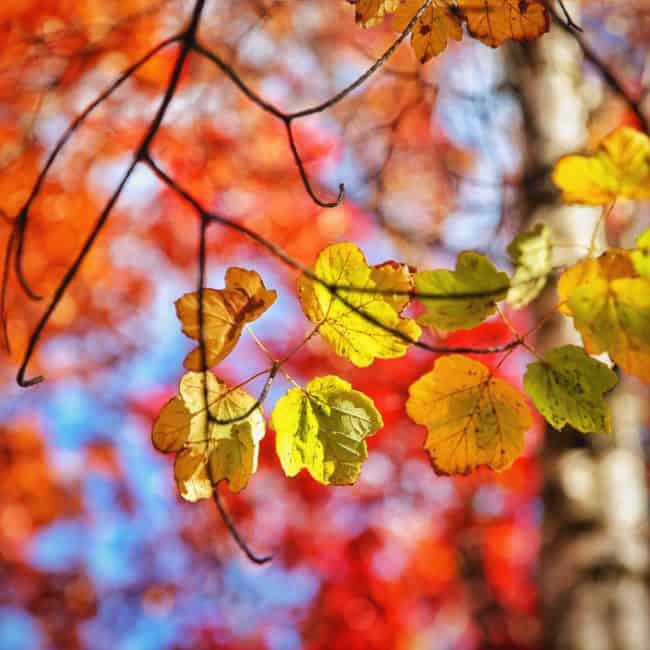 With my Canon Australia kit
Did you see our video? What did you think? Do you love autumn as much as me? Is it your favorite season too? 
PS thank you Olya for so many of these great still shots of me! Legend!
Autumn thoughts from Chaplin Focus on Vimeo.
Also PSA guys – I'm speaking at the New Zealand Mountain Film Festival on July 2nd in Wanaka and July 9th in Queenstown if you're around and want to hang – details here.