Is it just me or are alpacas the coolest animals ever? I mean, my god, just look at their faces! How can you not love them?
Delightful, fluffy creatures that just ooze sass and charm, I would go as far as to say that alpacas are my spirit animal.
If you follow me on social media over the years, you would have probably seen me freak out at one point or another when I spot an alpaca while traveling. In fact, sometimes I go out of my way to visit alpaca farms. Because why not.
And sure, llamas certainly make me happy and smile too, but alpacas are the more lovable little cousins.
Their colorful, hypoallergenic fleece is softer than any wool you could bury your face in, and let's be honest, sometimes their hair styles and cuts can make even the grumpiest person laugh.
And don't even get me started on the funny sounds they make!
It's a Monday here and I thought I'd go ahead and share some of my favorite alpaca photos from a recent trip to make you smile. Enjoy!
I often stop and say hello to alpacas in New Zealand when I pass by a paddock and I think no one it watching. How can you not?
But before I run away with myself and start to sound even weirder than I already do, let me just share with you a secret amazing spot in New Zealand where you can visit alpacas yourself.
Shamarra Alpacas is a farm tucked away on the beautiful Banks Peninsula near Akaroa south of Christchurch. Canterbury is one of my favorite regions in New Zealand because it has just so much to do here, and Banks Peninsula I've found to be one of the most underrated but best spots around.
In fact, this is one of my secret getaways in New Zealand, so be cool about it, ok?
I first heard about this place from my friend Jodi from Legal Nomads, who also shares my bizarre fondness for alpacas.
Shamarra Alpacas is a beautiful farm only 20 minutes from the little French town of Akaroa with the most amazing views of the surrounding harbors and volcanic crater. Rolling hills meet turquoise water here making it a stunning little spot to getaway from it all.
And to hang out with alpacas.
You can join in on a farm tour and wander around the fields and say hello to the alpacas all without potentially pissing off the farmers. Though to be fair, I've found most people who raise alpacas are super friendly. Or just a little bit weird.
Frank and Anya who run Shamarra are really nice and lovely and have been farming alpaca for over a decade.
I had a great afternoon running around the paddocks and trying to make friends with the herd, especially the babies. Though they weren't having any of it, except when I fed them.
And now I've got a new dream of moving to Banks Peninsula, buying a farm and raising baby alpacas. Who's with me?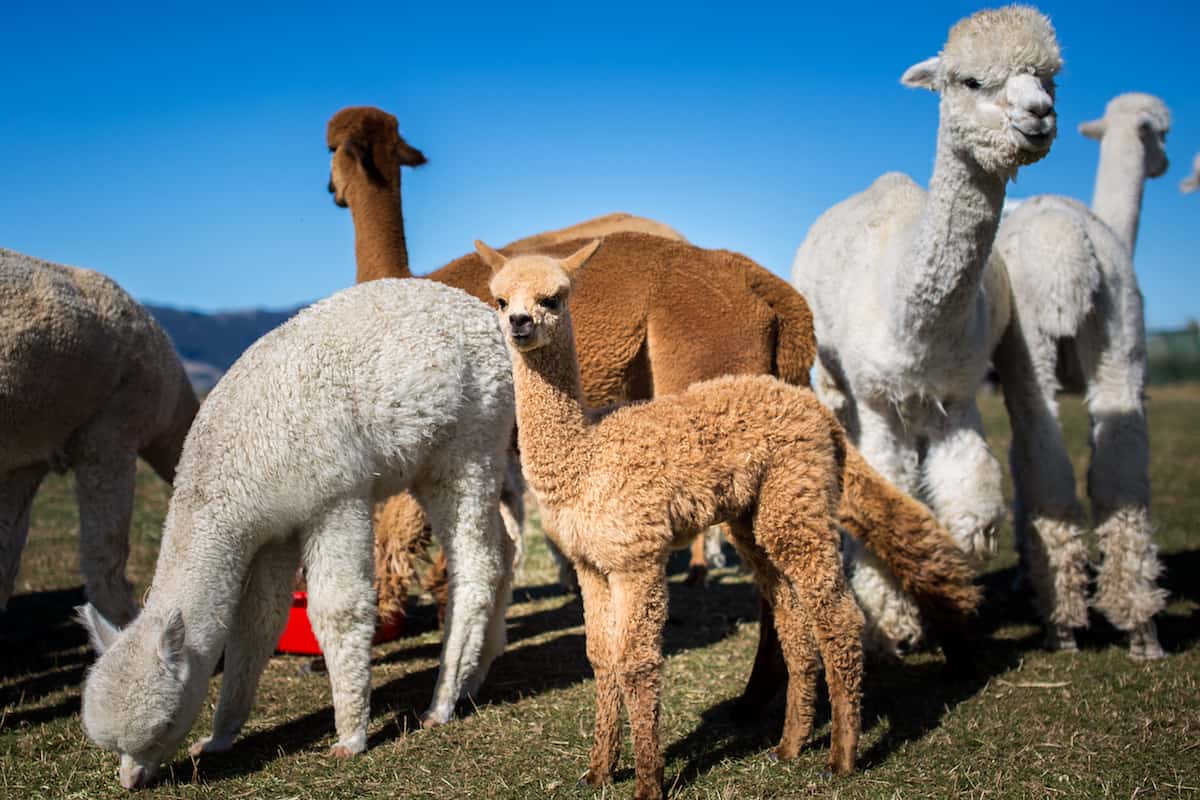 If you have always dreamed of frolicking through a herd of alpacas, here's your chance.
You're welcome.
Do you love alpacas as much as me? Please say yes.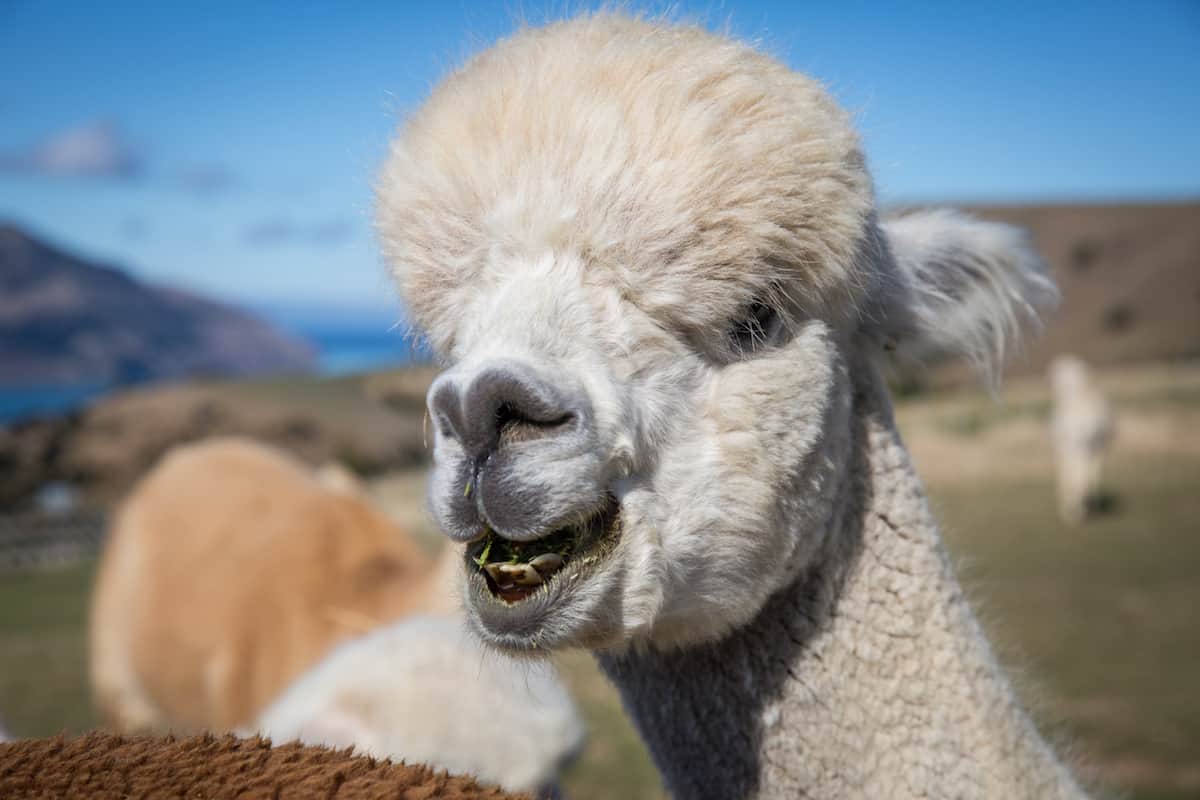 Many thanks to Canterbury Tourism for hosting me in Akaroa – like always I'm keeping it real – all opinions are my own, like you could expect less from me.