Now are you ready to hear the story of the world's coolest duck? I know, I know, I'm setting the bar high. Try and contain your excitement.
New Zealand has a lot of amazing birds. In fact, New Zealand was a land of only birds before humans came along. Most of it is reminiscent of a bygone age, and in more than a few places here give you the feeling like you've stepped back in time. After people came, they brought along animals like stoats, cats and possums, which has caused many of the native birds to go extinct or close to it.
All over New Zealand, there is a very unique species of duck called the whio (remember "wh" in Māori is pronounced as an "f", so "fee-oh"). The blue duck used to be found everywhere in New Zealand, and now they are almost gone. I'm working this month with the Department of Conservation to help share the story of these amazing birds and try and encourage all of you guys to care too! Happy Whio Awareness Month!
Here's their story and why you should love whio as much as me. Enjoy!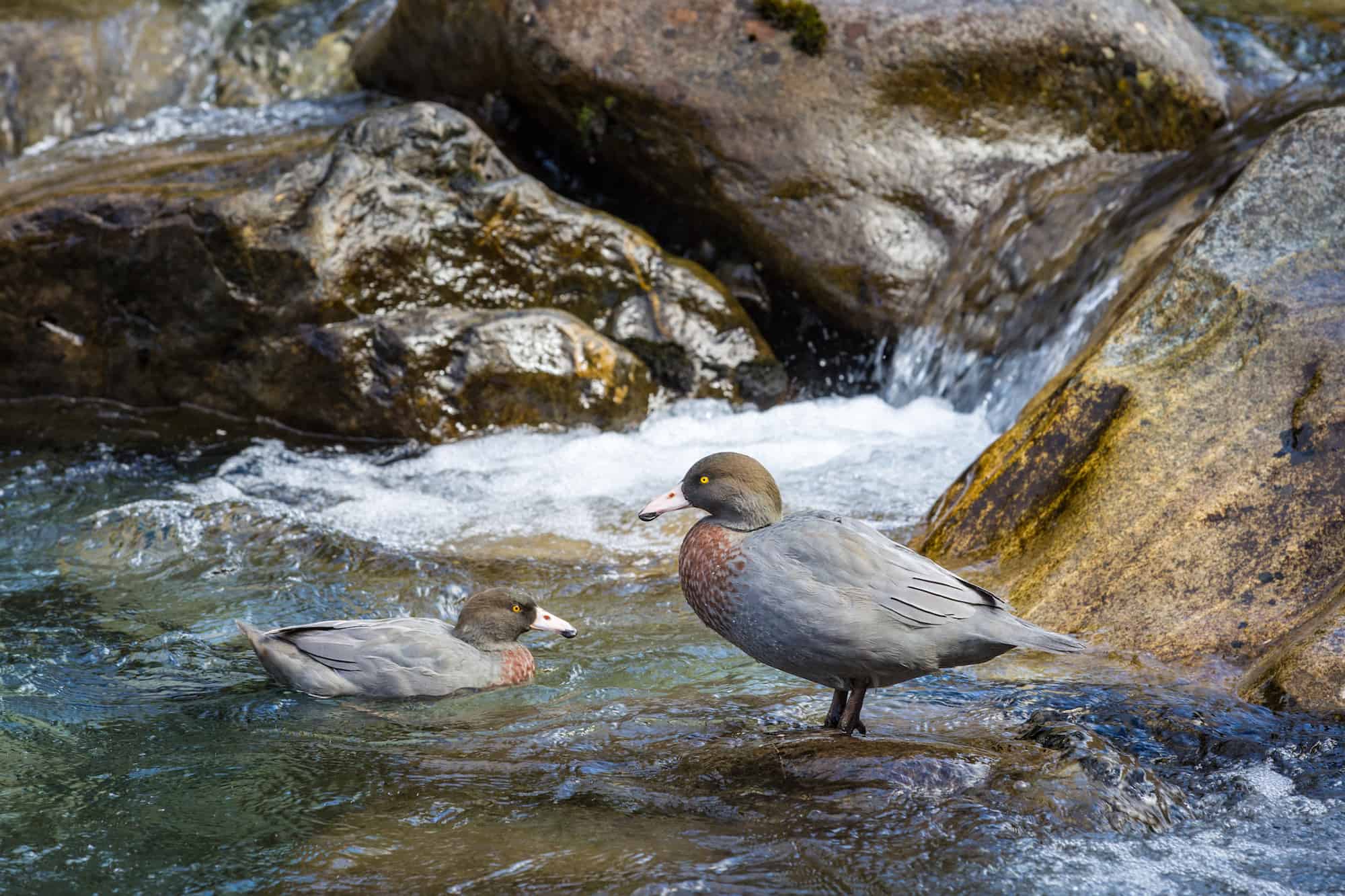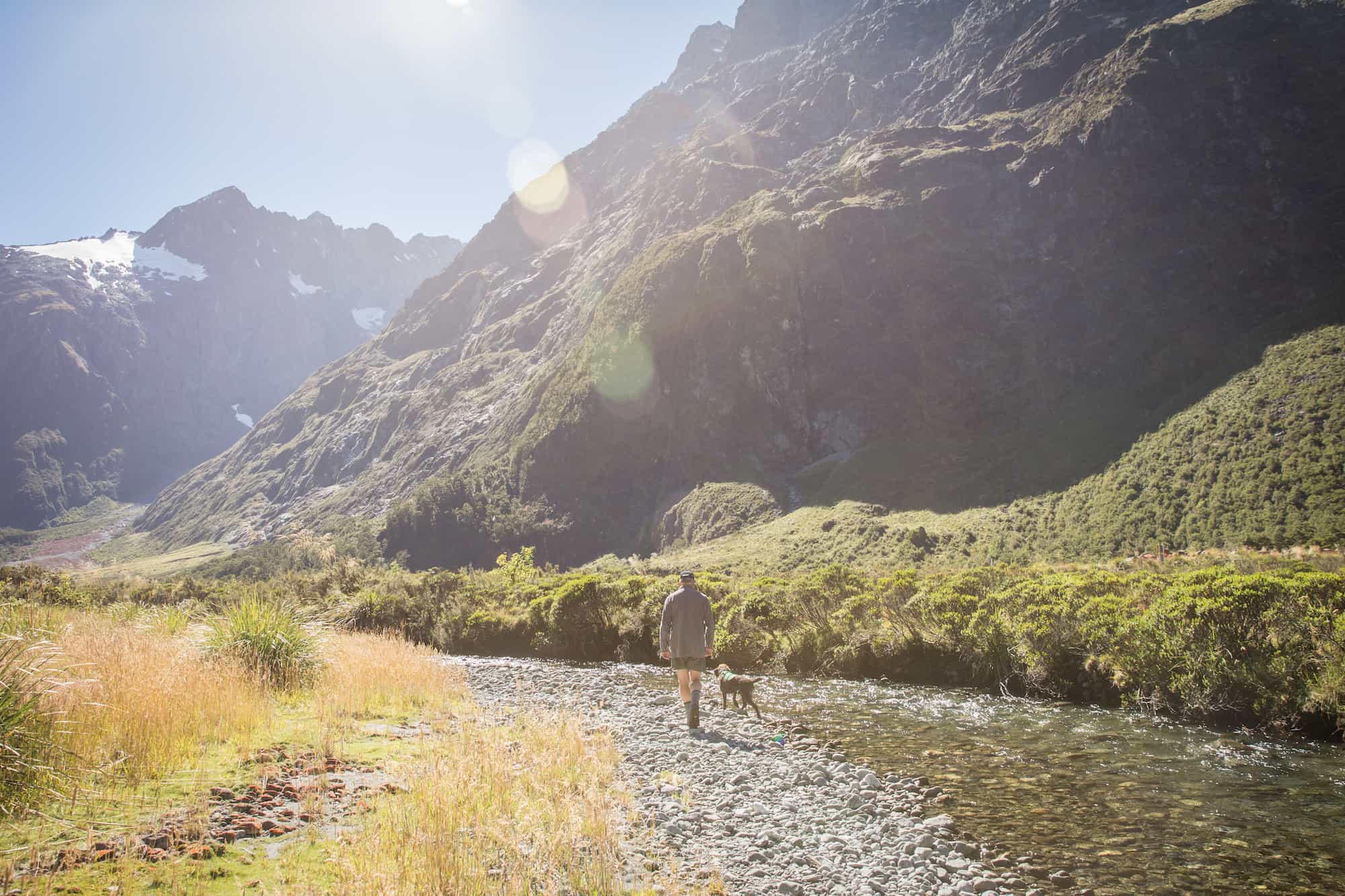 1. Whio are almost gone, but not quite!
Whio are some of the rarest ducks in the world, and they are only found in New Zealand. There are less than 3000 of them left, and they are 20 times more endangered than kiwi, New Zealand's most iconic bird. They are mostly threatened from introduced animals, like weasels and cats, which can easily hunt and kill them, and they do. Whio require a scale of management like no other birds  to ensure their survival because of their large habitats and ability to fly so they can't be placed on offshore islands, like many of our other birds.
Without our help, 90% of whio nests fail in the wild, which is so sad, and when the lady whio are nesting, they are literally sitting ducks to be hunted. But all is not lost, guys! With our help, they can slowly come back.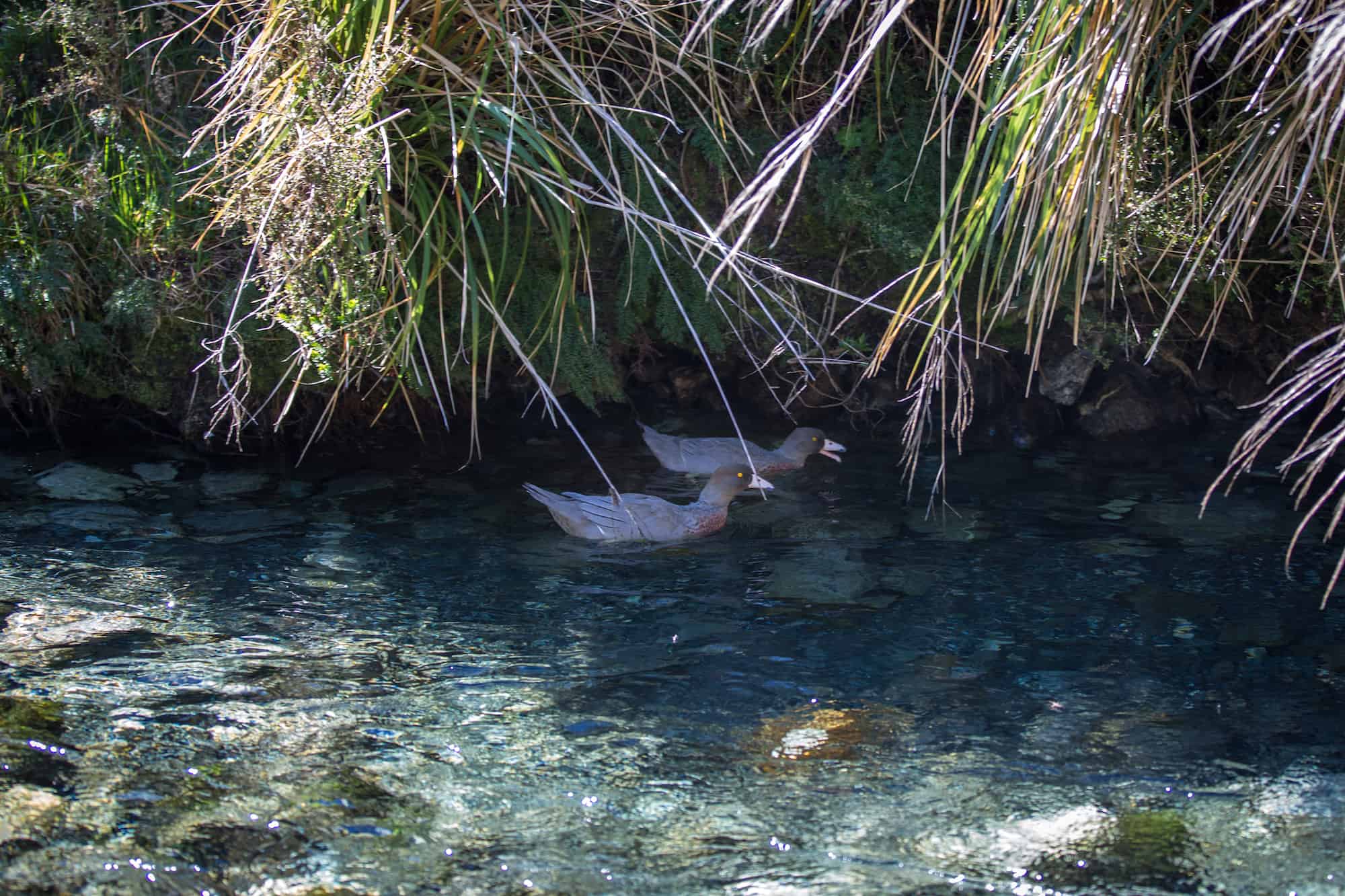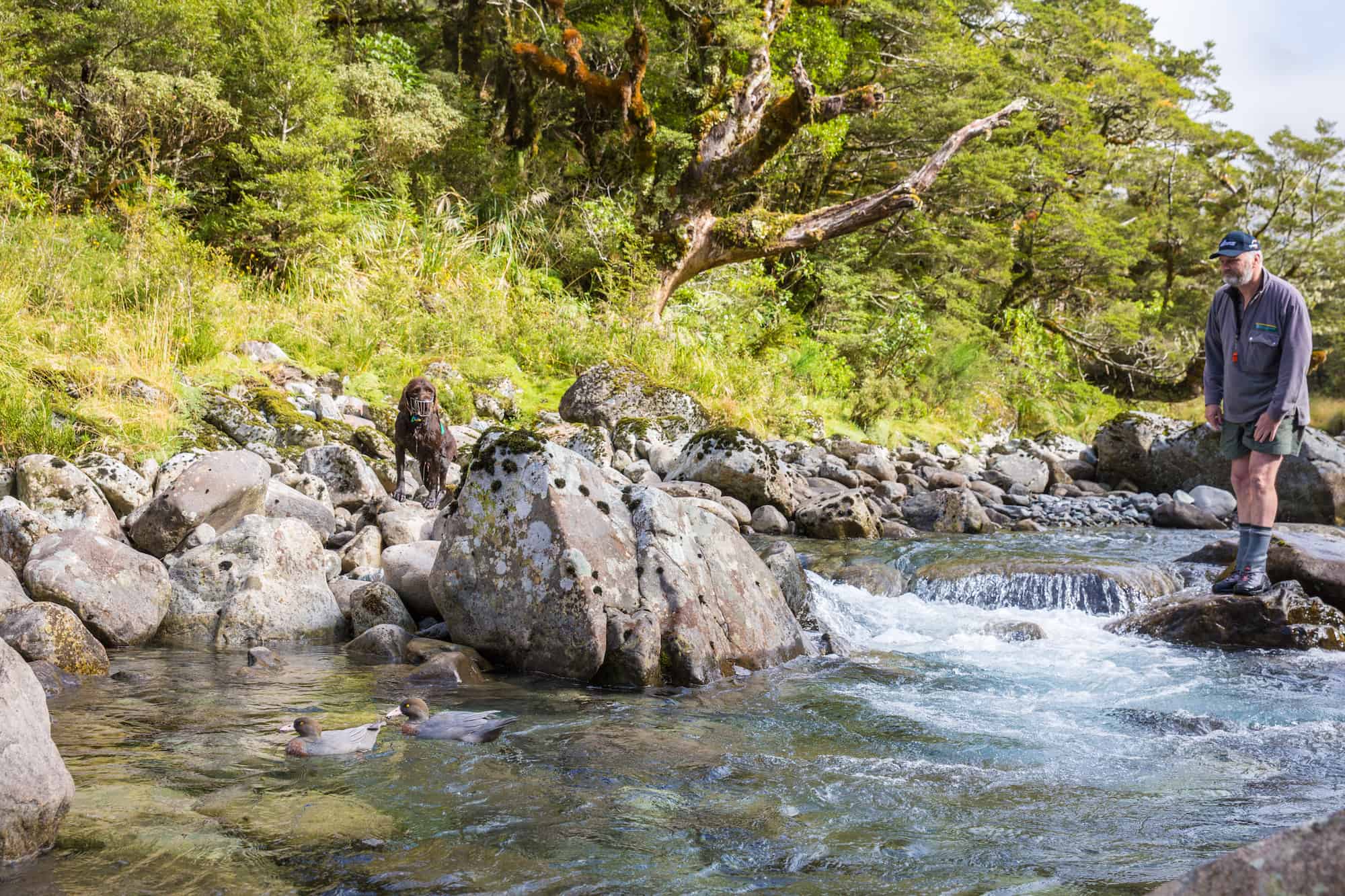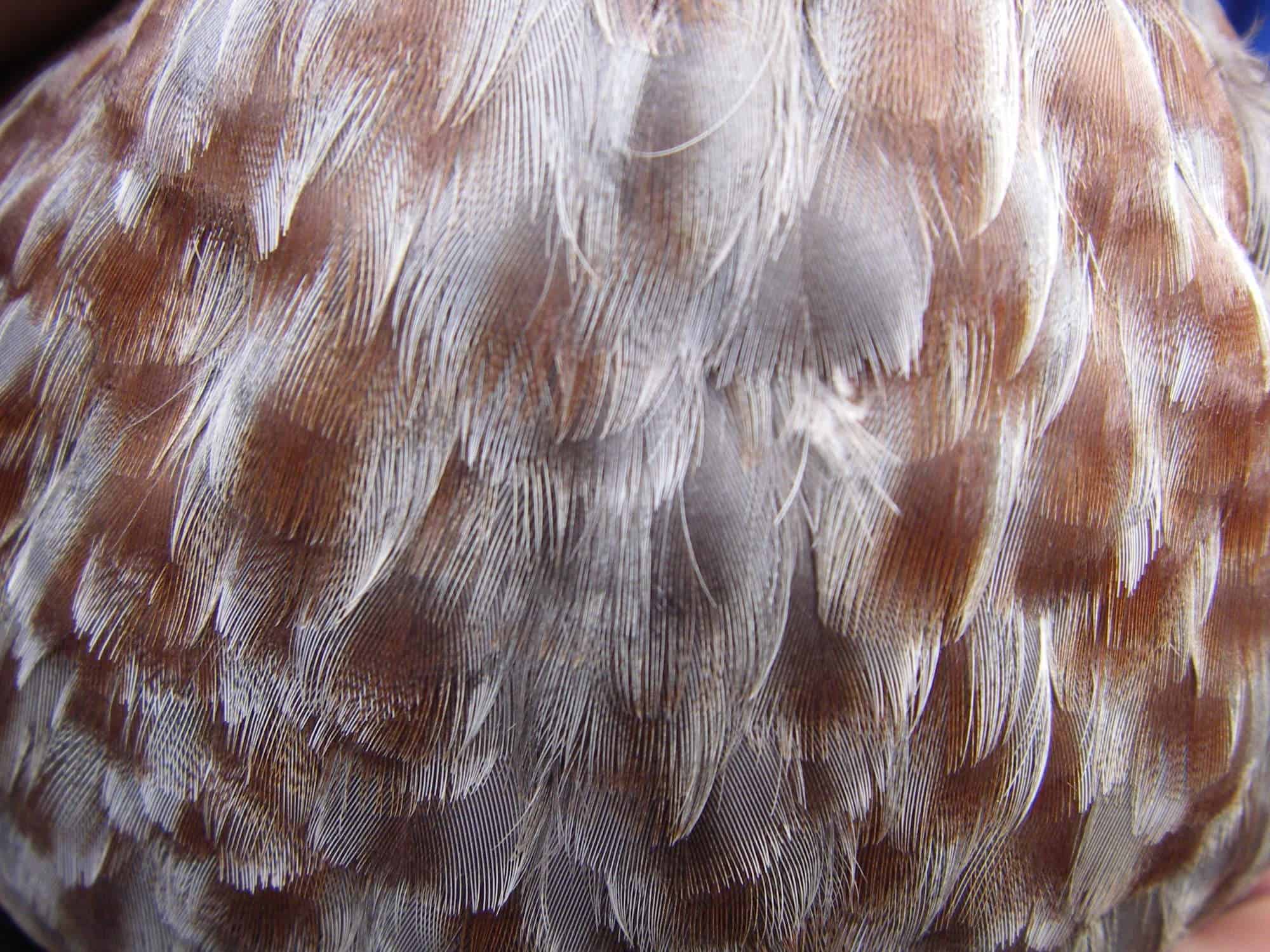 Image by Andrew Glasser
2. They are the original whitewater rafters
I spotted my first whio back in December in Milford by complete accident walking along Marian Falls. I about crapped my pants from excitement, and made everyone walking by stop and watch it frolicking in the rapids. Seeing a whio in the wild in New Zealand is an incredible and special experience.
Whio thrive in the whitewater and rapids of the cleanest rivers in New Zealand. If you spot a whio, you know that river is healthy. They use the fast water as a natural defense and are great paddlers. It's so much fun to watch them bop around in the rapids.
My first whio at Marian Falls
3. Whio are feisty
Whio aren't actually really afraid of people, which means you can observe them quite closely. They also can't be kept with other ducks because they fight too much and are territorial, and they sometimes have fights with other whio, chasing each other up and down the rivers pulling out their tail feathers.
They all have their own personalities and can be quite curious.
4. They make the best noises
Forget quacks, whio are too cool for that.
Male whios whistle, which you often hear more, while the ladies growl. Yes, you read that right. They growl.
5. Whio chicks are adorable little fluffballs
The pictures speak for themselves.
Pics by Dave Buckton – Wangapeka River, Kahurangi National Park
6. Whio dogs are actually a thing
Whio need all the help they can get to ensure their continual survival. One tool in DOC's arsenal to help them out is training up DOC dogs that help track and find whio.
There are dogs that are trained to find many of New Zealand's native and endangered birds. Whio dogs can smell them from pretty far away, depending on the wind, sometimes even kilometers. It's incredible how disciplined and trained they are. When they catch the scent, they go still and point, which is incredible to witness.
Whio dogs are a great asset to helping bring back these ducks!
Image by Andrew Glasser
7. They're legit famous
Whio are so cool you can find them on the $10 note in New Zealand. What up!
8. Sometimes they mate for life
Unless you're Hugh, in which you swap our mates annually for one younger.
Most whio have the same mate for a couple of years before swapping partners.
9. They still really need our help
Luckily with a lot of help whio are starting to come back. Thanks to the incredible work by DOC, whio rangers and whio dogs, blue duck might be on their way to becoming more stable. Genesis Energy has also been the main sponsor for whio in New Zealand with the Whio Forever Project, and have been critical in protecting them and bringing them back.
Let's help!
Image by Andrew Glasser
10. Pucker up for Whio Awareness Month
March is Whio Awareness Month in New Zealand, so help spread the word of these awesome birds if you can.
You can chat with your local DOC office to see how you can get involved and if they're whio in your area, and be sure to report any sightings of them.
And in the meantime, you can enter to win the chance to be a whio ranger for the day. Just upload your best duck face selfie here (never thought I'd writ that on the blog), and share why you want to help save the whio!
Have you heard of whio before? Are you interested in animals and local wildlife when traveling? Are you a bird nerd like me? Spill!
Image by Andrew Glasser