Everyone seems to know about Queenstown and Wanaka these days in New Zealand. They aren't exactly off the beaten path or bereft of tourists. But what if I were to tell you there is a magical land in between them, right next door, just waiting to be thoroughly discovered and explored?
Central Otago is the kind of place that kiwis know all about but isn't overrun with tourists. I don't know about you, but that is what I always look for when traveling. I like places that feel local.
Central Otago, or Central as it's known locally, is just one of New Zealand's many wild and untamed landscapes. Barren brown mountains, historic gold mining towns, and dry hot summers mixed with frigid winters makes Central a commanding forceful land. It's rough and it's beautiful.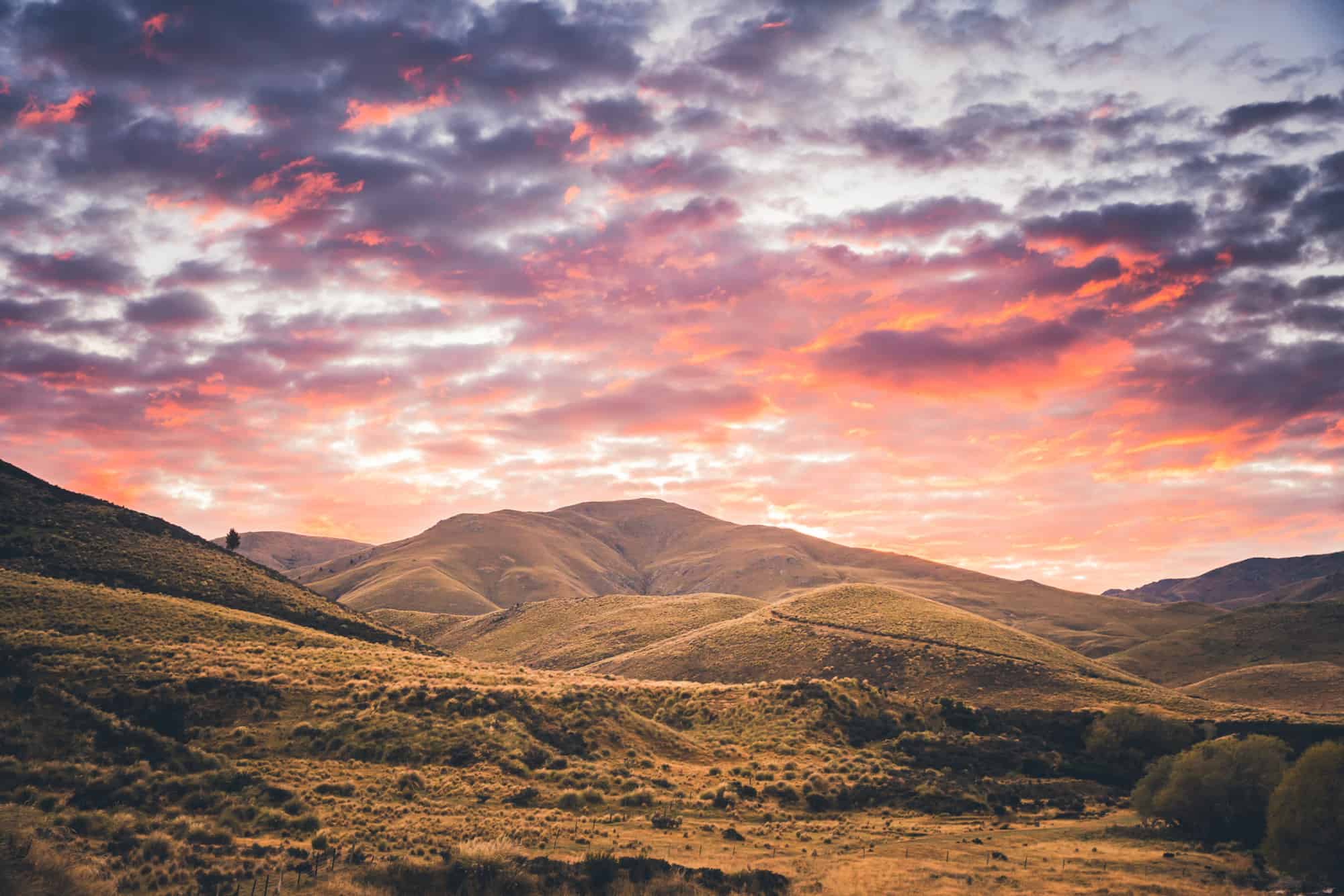 From epic mountain biking to world class Pinot Noir, to an incredible foodie scene to quaint little towns just waiting to charm you, Central is a place that I find myself going back to again and again. It's personable and quirky and everyone is pretty damn nice.
It's comfortable. It's beautiful. It's delicious. What more could you want?
There are a million reasons to visit Central Otago. Here are my favorite reasons and pictures to show you why you should check out Central Otago too, next time you're in New Zealand – enjoy!
1. Getting your wine on
If I had to hanker a guess to what most people know Central Otago for, it's for the wine. The world's southernmost growing wine region, Central is famous for it's Pinot Noir (yum yum slurp slurp). Obviously that is how I first got to know it.
We would head over to the wineries at Bannockburn when friends visited or special occasions for classy long weekend lunches and cellar door tastings.
You're definitely spoiled for choice here.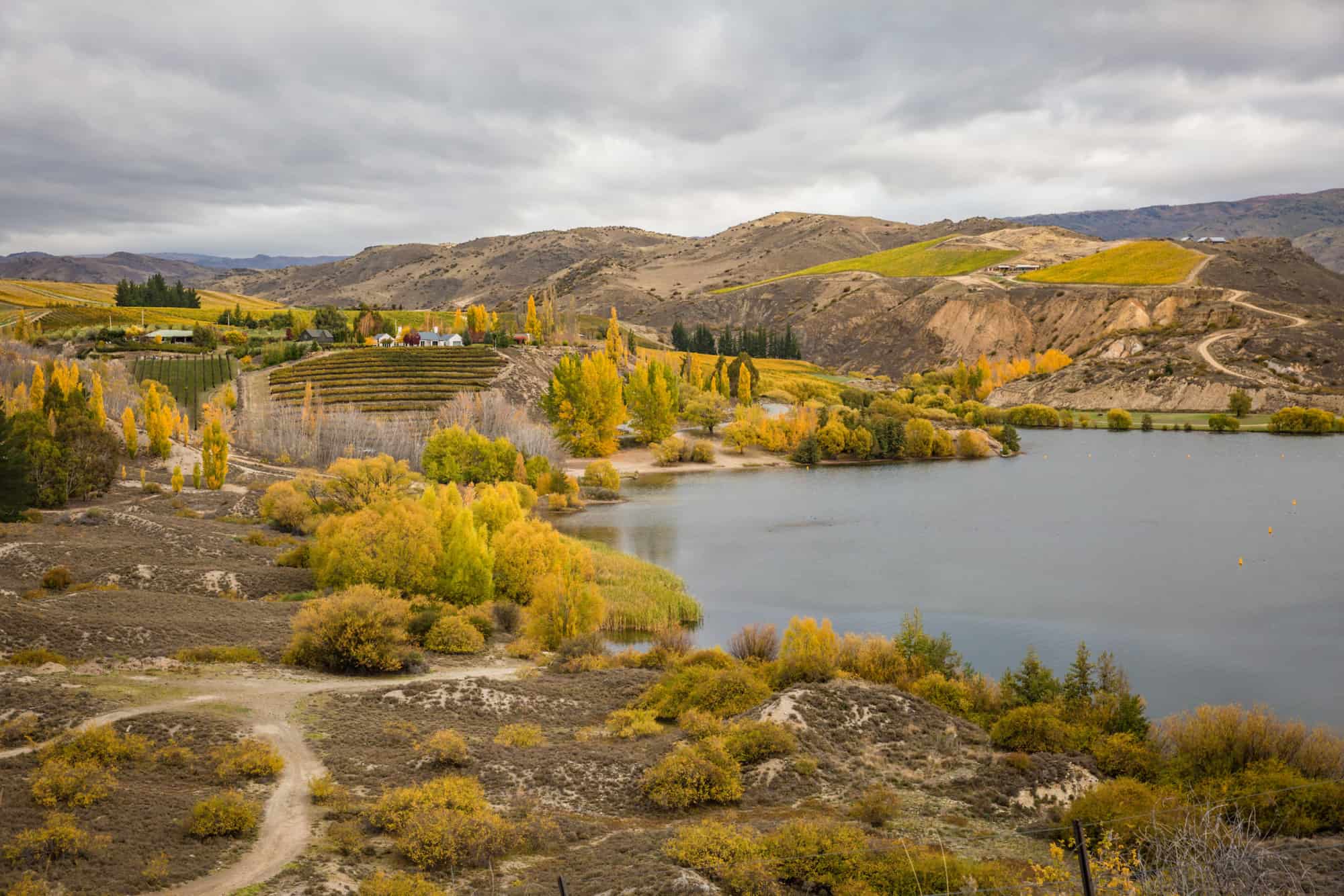 View from Carrick Wines in Bannockburn
Misha's Vineyard's new cellar door in Cromwell
Wooing Tree Vineyard in Cromwell
2. Check out them mountains
The mountains in Central are far different from the ones in other parts of New Zealand. I often feel like I'm on the moon when I'm up in the hills around Central. Dry, harsh and barren, the ranges are dotted with historic huts and old mining towns, rocky peaks and sparse outcrops.
Any time of year they feel wild and untamed. In winter they are covered in snow and you get crazy hoarfrosts, and in summer it's so hot you'll cool. In spring they bloom with wild thyme and flowers and in autumn they turn the loveliest shades of gold.
With little towns tucked in between the ranges, you often don't have to look far for views.
My favorite way to experience New Zealand mountains apart from good old hiking amongst the hills is by scenic flight. In Cromwell you can hop in a chopper with Heliview and truly get a feel for what Central Otago is all about.
3. Come in autumn if you can
Personally, I love Central Otago in every season. In fact, it's pretty much the only region in New Zealand that has four very distinct seasons.
But my absolute favorite time of year is in autumn – an East Coast and New England girl at heart, I love fall more than anything, and I've always struggled when I've traveled to places that don't really have seasonal changes.
Lucky for me, I live in a place that does, and you can't beat Central Otago in autumn for colorful leaves, seasonal foods, and even the wine harvests. It varies year to year but usually the colors begin to change around mid-April, and I always try to make sure I'm home for it, can you blame me?
4. Eat eat EAT to your heart's content
Central Otago is for eating. Period.
The food scene in Central is fabulous, to say the least, and if you're like me and you love a good feed, then look no further. From local cafes to elegant bistros even craft breweries to fine dining and fancy cellar doors to a good old pub, Central really does have food for all.
The foodie scene in Central has always been there but it's only recently that it's really getting a big boost. Good things are happening around food in Central Otago so pay attention.
I am not sure what it says about me, but as the years go by, I have actively started looking for foodie destinations to explore. I love food, especially when it comes with a story or two, and it was probably my favorite part of Central Otago. That and the wine.
Yes, the wine.
Oliver's in Clyde is an absolute must
Carrick Wines has a great restaurant – eat outside on sunny days
Ferris Road Brewery in Alexandra also has great wood fire pizzas
Don't miss out on the cinnamon scrolls at Armando's Kitchen in Old Cromwell
5. Get all kinds of cozy in a cottage
I love a good cottage, and Central Otago has no shortage of lovely holiday homes and historic stone cottages to hide away in. It's the kind of region that can be as peaceful or as busy as you decide it to be.
My favorite would have to be Lombardy Cottage hidden out in the middle of nowhere near St. Bathans. A serious labor of love, Lombardy is one of those places you think you'll never find on the drive out to it, but once you walk inside, you never want to leave.
I dragged one of my Wanaka besties with me for a little writers girls retreat to Lombardy in autumn and it didn't disappoint.
6. Pig out on all the fruit
Because of the hot dry summers combined with something about the soil that I don't quite comprehend, Central Otago is one of the best places in New Zealand for fruit growing, especially for stone fruits like cherries and apricots, two of my favorite things.
Living on the South Island you learn to eat seasonally, and to buy directly from farmers when you can; there is no time of year I look forward to more than cherry season. Central Otago is chock full of orchards and fruit shops and stalls, and I often detour through Cromwell year round to pick up fresh fruit, and pick cherries in the summer.
And of course in autumn all the orchards turn the most magnificent shades of gold, perfect for a frolic.
Be sure to pop by the classic Freeway Orchard and get real fruit ice cream
7. There's some quirky spots too
It would be New Zealand without some memorable quirky spots. And let me start by telling you about one of the coolest places I visited while I was in Central – Como Villa.
Not to be confused with Como in Italy, Como Villa is quite possibly the coolest and quirkiest winery in New Zealand. A couple of kilometers from Alexandra, or Alex as it's known around these parts, Como Villa is thought to sit on an old vineyard from the turn of the century.
But the star of Como Villa is the tasting room, or the restored historic house from 1865, packed full of artifacts and historical bits and pieces that make you feel like you've stepped into a western. Or a Tarantino film.
And yes, there is wine. And it's award winning too.
8. Soak up the Gold Rush history
In the 1860's Central Otago was booming under the Gold Rush.
Thousands and thousands of people journeyed from all over the world straight away hoping to find there fortune in the wild lands around Central Otago. Today you can still see their mark and heritage on the land and many of the Central Otago towns were born from this Gold Rush.
Keep an eye out for the landscape that was altered by the miners, like the sluiced cliffs, water races dams, even stone cottages that share the story of the place.
9. Enjoy all the lakes and rivers
Like most regions around the South Island, Central Otago has some spectacular lakes and rivers, quite a few of which are manmade, most of which are bright blue and stunning.
I keep regular company with Lake Dunstan, a stunning lake along the shores of Cromwell which I often drive along on road trips from Wanaka. It was formed over 20 years ago as the shiny blue Clutha River was dammed up for power changing the local landscape. Looking at it now, it's really hard to believe it wasn't there a century ago.
Near Lombardy Cottage by St Bathans is another manmade lake called the Blue Lake caused by the gold mining sluicing over back in the 19th century.
Cromwell
Kawarau River and kayakers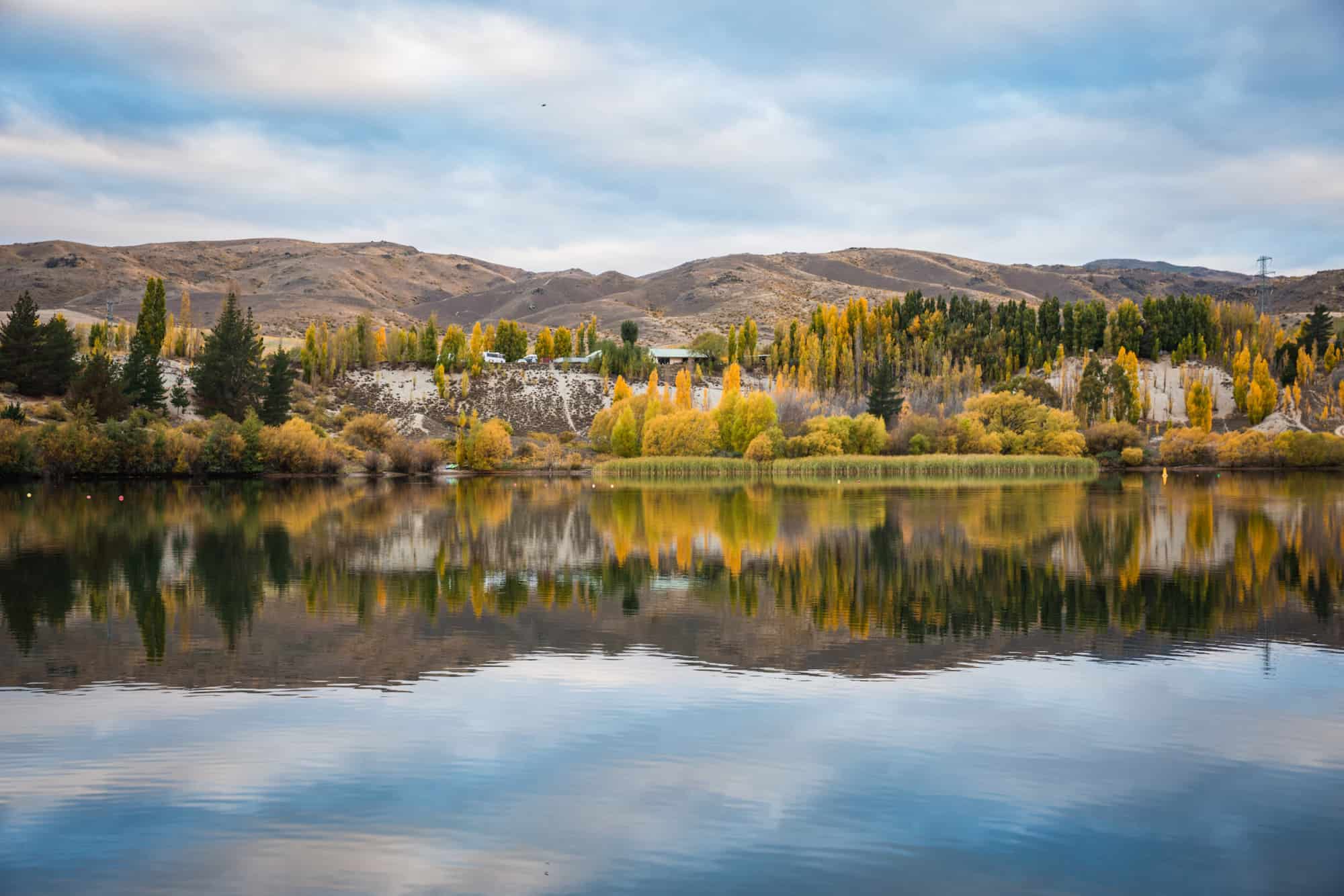 Bannockburn
The Heritage Lake Resort in Cromwell where the villas overlook a harbor
10. It's still a secret…
Oops, did I just blow the lid on it?
Have you been to Central Otago? Ever heard of it? Do you enjoy spending time in local spots when traveling? Spill!
Many thanks to Tourism Central Otago for hosting me in New Zealand – like always, I'm keeping it real, all opinions are my own, like you could expect less from me!