It's that time of year again, autumn, my favorite season in New Zealand!
Growing up in the States, I confess it did take me a while to grow accustomed to reversed seasons and fall leaves in April, but now I'm hooked and love it. And there is nowhere I love to experience more than stunning Central Otago. An east coast girl at heart who went to school in New England, autumn is in my blood.
Call be basic, but I love it.
Crunchy leaves. Pumpkins. Frosty mornings. Air that smells like a campfire, does it get any better than that? Don't think so.
Central Otago, the region where I live, is one of the only places in New Zealand that experiences a true autumn. So if you're a fan of colorful leaves like me, be sure to pencil in a trip here in April. While nearby Queenstown and Arrowtown are busier, further afield in rural Central is often full of peace and quiet.
It's a region marked by vineyards, gentle barren mountains, local fruit farms, stunningly blue rives and lakes and delicious food. It was the epicenter of the Gold Rush over a century ago, and if you love historical places like me, it's full of them. From historical cottages to cozy pubs, beautiful villages and of course, delicious wine and yummy food, Central is the perfect getaway for people who want to kick back, chill and just relax in a beautiful place.
It's a place where people wave at strangers and generally say hello. It's small town life at its finest.
Right now the leaves here on the South Island around Central are almost at their peak which means I'm out almost every day, exploring, walking, and just enjoying the shifting seasons.
I can't wait to show you what I get up to this year, but in the meantime, I wanted to share some photos from my explorations around Central. If you find yourself nearby, I highly recommend heading over now to take in the delights of the changing season.
Come with me on this visual journey as I try to share in photos what I love the most about this season. Enjoy!
Are you obsessed with autumn too? Have you explored Central Otago before? Share!
The drive to Alexandra in Central Otago weaves along the stunning Cromwell Gorge
The famous tree at Wooing Tree winery in Cromwell
Lombardy Cottage outside St. Bathans is one of my favorite haunts to escape to in Central in the autumn
The Kawarau River on a still afternoon near Bannockburn
Central is covered with  old poplar trees planted by some of the original settlers on the farms
Cromwell is the epicenter of Central Otago
Central is also home to many fruit farms and is an amazing place to grab fresh food in New Zealand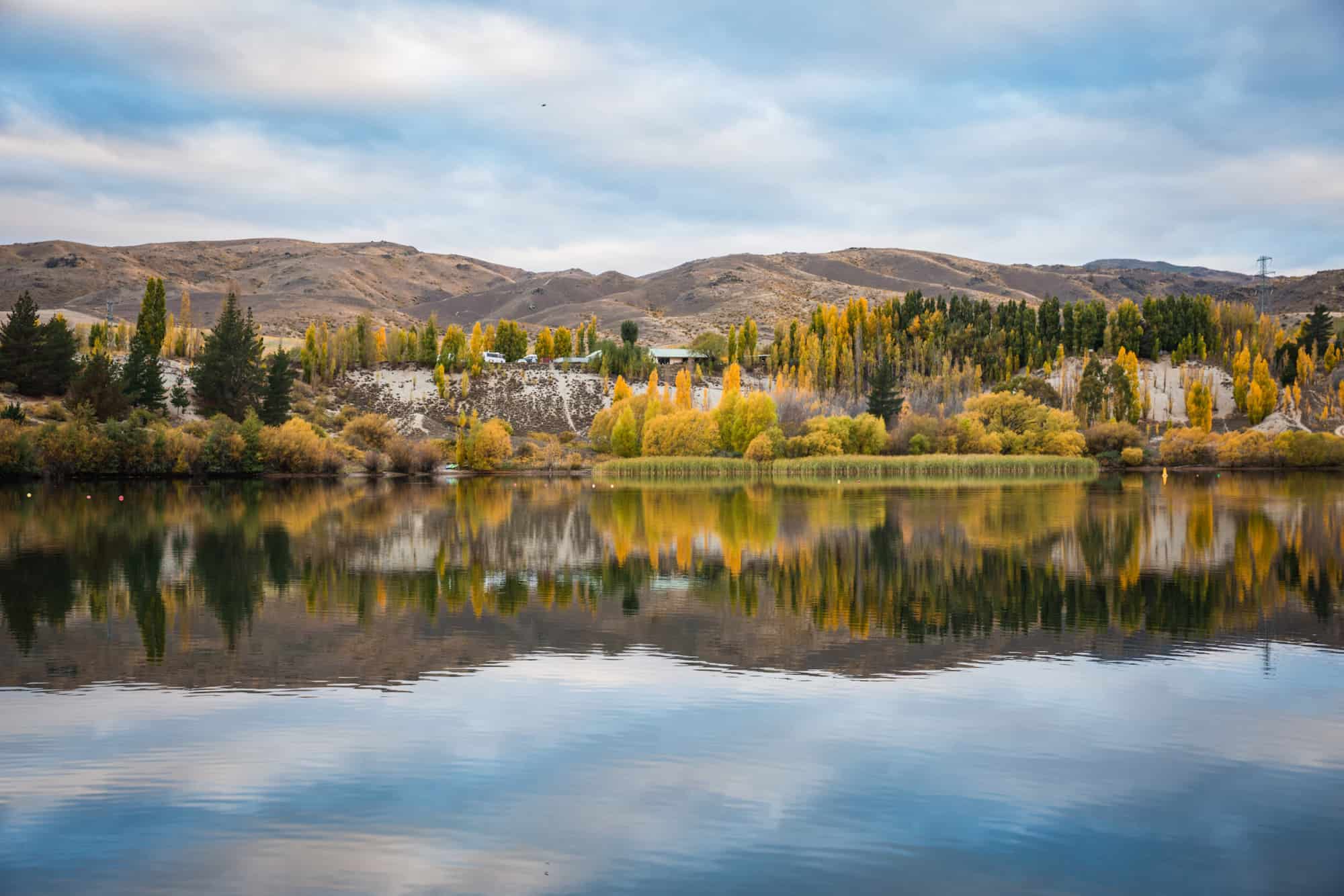 Lunch at Carrick, one of the many stunning wineries in Central Otago
I love seeing my favorite places from above and flying over Cromwell with Heliview on a scenic flight is an experience you'll never forget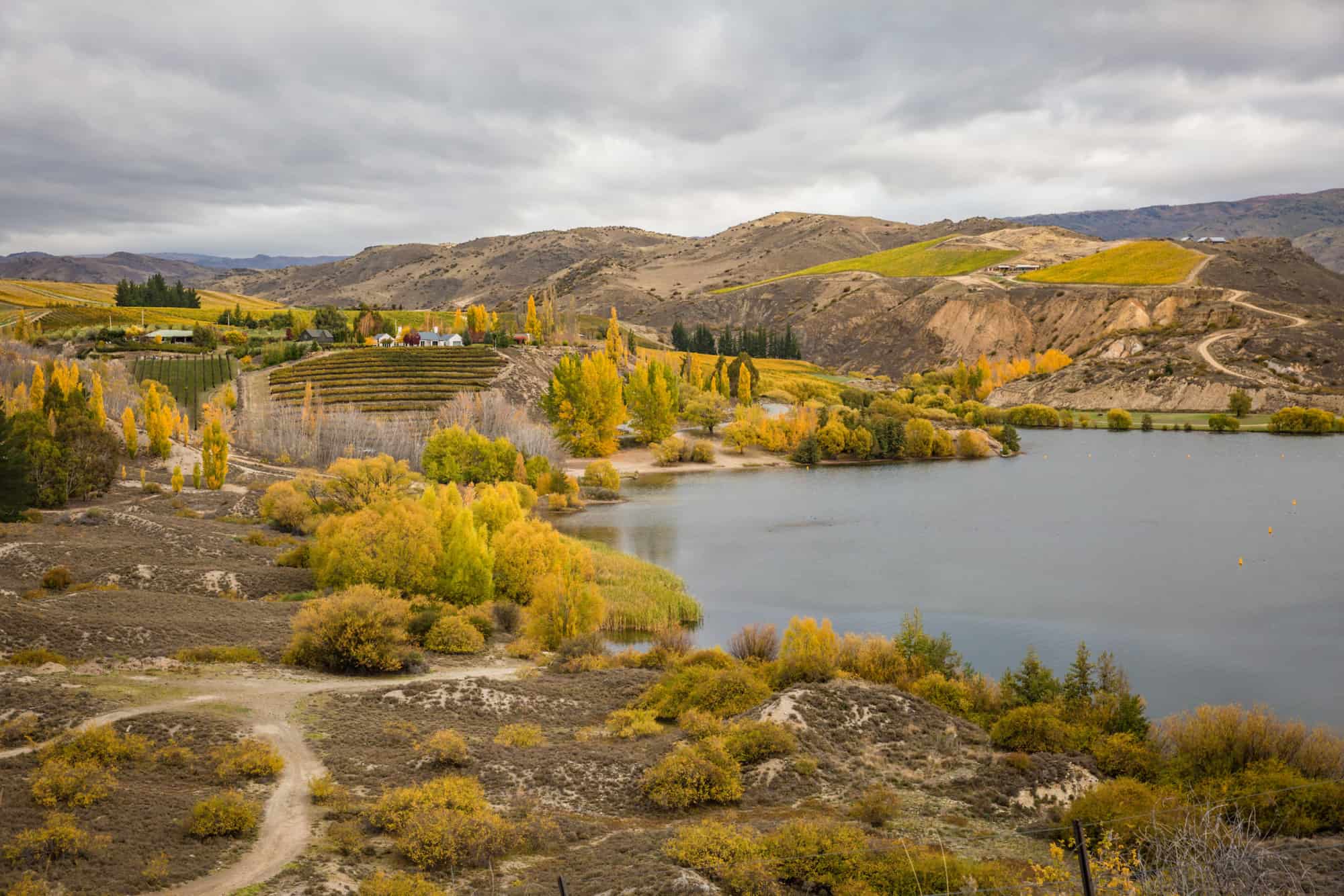 Bannockburn on a moody day
Oliver's in Clyde is an amazing spot for an autumn getaway with one of the best restaurants in New Zealand
Wine dog on patrol in Central Otago
Looking down at historic Clyde with its iconic historic red bridge
Many thanks to Tourism Central Otago for hosting me – like always, I'm keeping it real, all opinions are my own, like you could expect less from me!