As an American expat in New Zealand, whenever I travel to see family, I'm always thinking of clever, thoughtful gifts to bring home. Thus, the New Zealand gift guide is born.
In my first couple of years, I would always bring back beautiful bottles of Central Otago Pinot Noir and precious manuka honey, two classic kiwi staples. I would bring baby bibs with cheesy sheep quotes on them, bags of pineapple lumps, and possum wool socks.
While I'm still a solid fan of possum wool and pineapple lumps, I now try to use my gift-giving as a chance to showcase some pretty fantastic kiwi brands doing pretty amazing things. I've been asked regularly over the years to put together a New Zealand gift guide, and here we are.
I am not sure if it's because I've evolved as a consumer, I've become more "woke" to cheaply made things or I've finally found some semblance of taste after 31 years on the earth, but the kitschy Kiwiana gifts I see these days make me cringe a little.
New Zealand is so much more than these stereotypes.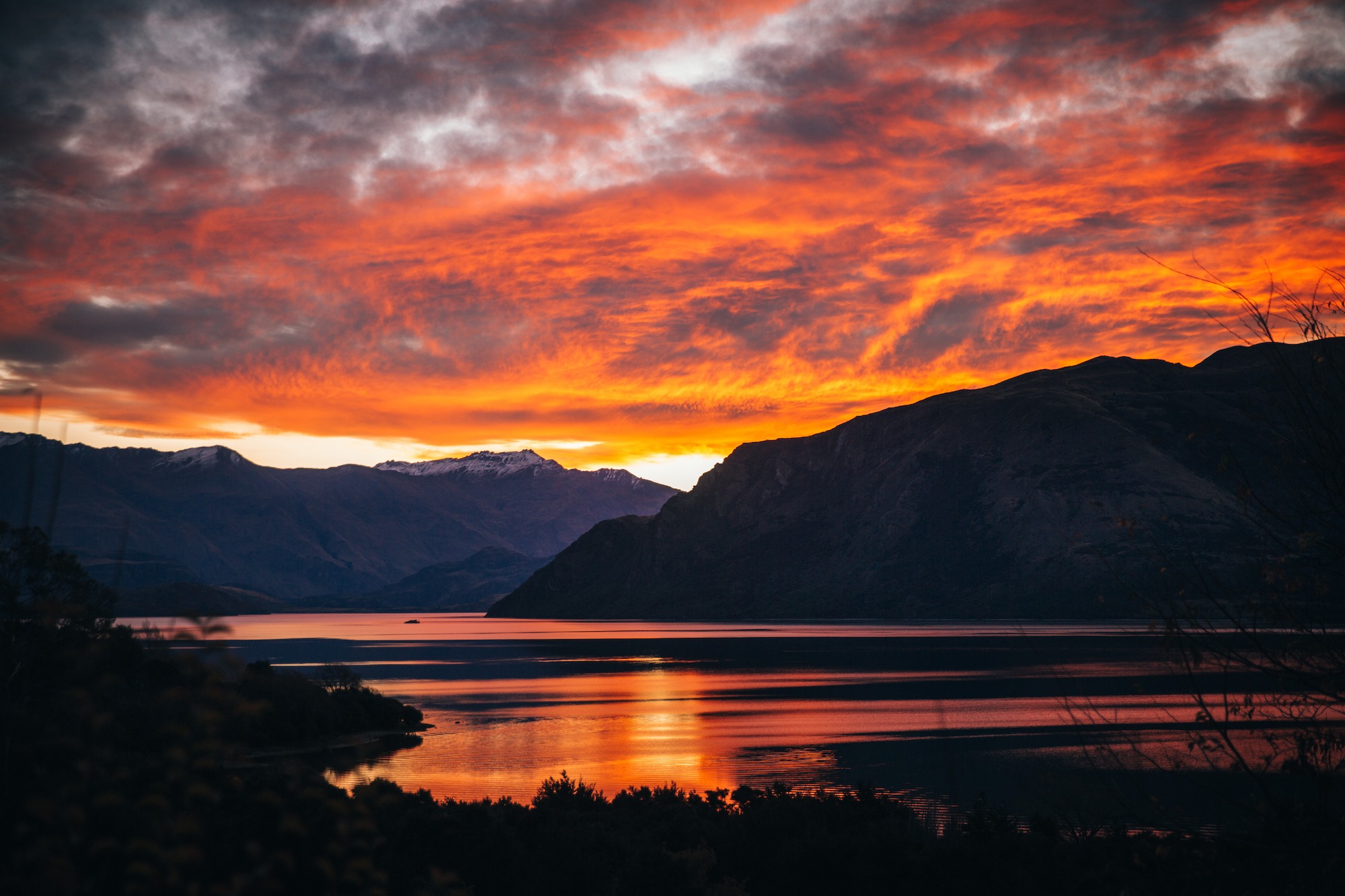 Whether you are living in New Zealand and want to send gifts home that showcases this kickass part of the world, you're a tourist coming to New Zealand, and you're looking for an authentic souvenir, or you're a kiwi, and you want to support NZ brands, this list is for you!
Even if you just plain love New Zealand (hell, I get it), I've spent the past couple of years carefully following and cultivating a love for all these guys below and decided now's the time to put it all in one place for you all too.
I'll also take a moment to say none of this is sponsored at all – these are all brands I buy and love.
So here you go, a comprehensive and conscious New Zealand gift guide made by yours truly that showcases the best of the kiwi brands I use and love, and can't heartily recommend enough – enjoy!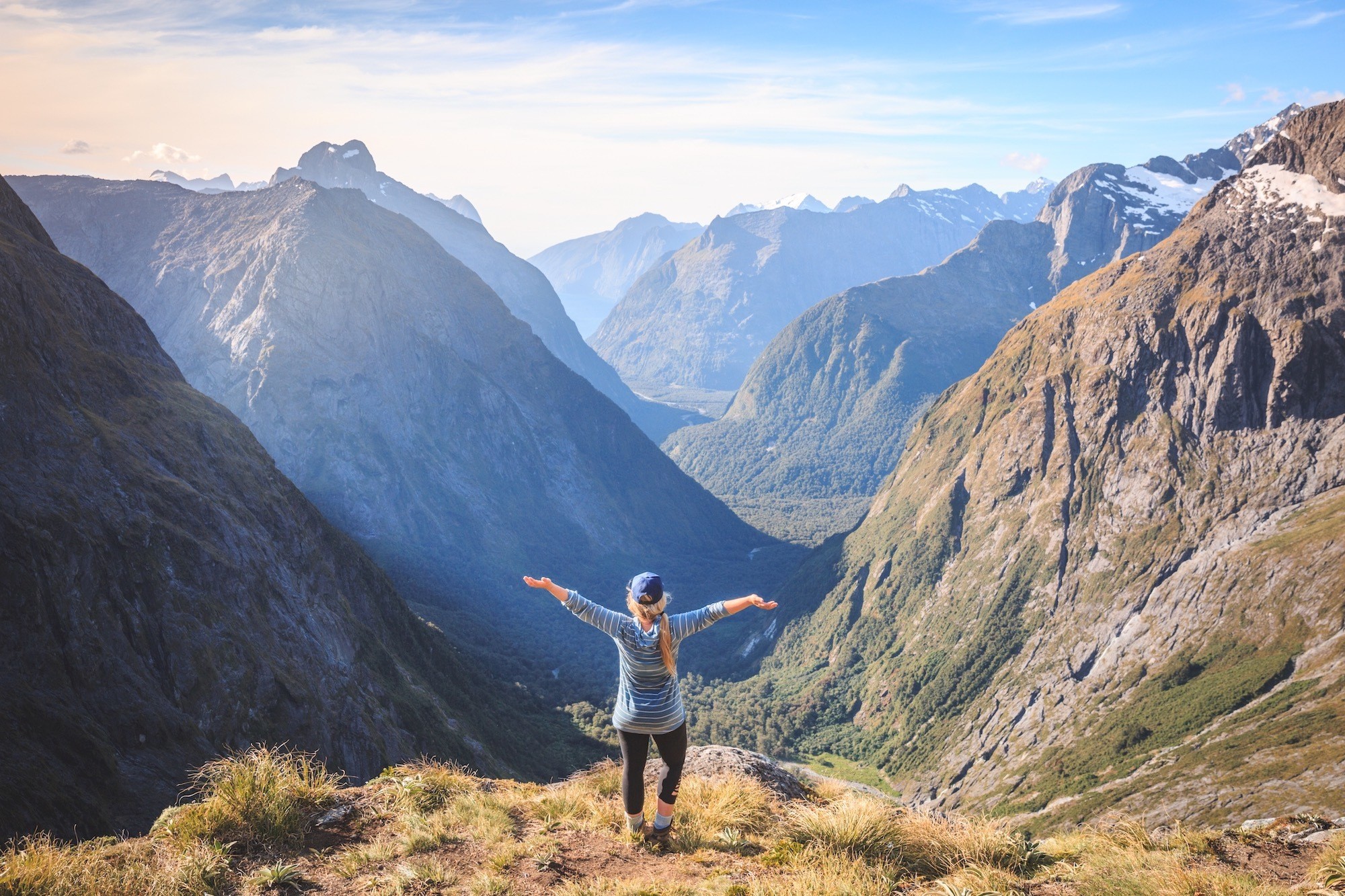 Allbirds
I can't even begin to tell you how many times I've given a pair of Allbirds as gifts to people I love.
Too many, according to my accountant.
And while I have worked on campaigns promoting Allbirds in the past, I have bought even more pairs on my own for both myself and my friends and family. I'm truly part of the cult. My mom just got another pair for Christmas from me this year.
Allbirds was started by kiwis and is now based in the US, around merino wool shoes. Simple and perfect, an ethical and responsible company using natural materials. Here in the land of the long white sheep, merino wool is life.
The perfect travel shoe, they've also expanded and make bamboo tree shoes too, my mom's favorite. I live in my wool loungers, wool runners, and tree skippers. A New Zealand gift guide would be incomplete without my beloved Allbirds.
Honeywraps
Honeywraps are organic reusable beeswax food wraps, and they are my new favorite thing in the kitchen – non-edible thing, I'll clarify.
Inspired to cut back on the millions of plastic waste we generate on this planet, Honeywraps was founded by a group of passionate local women in New Zealand, hoping to make a difference. Each beeswax wrap is made right in NZ from GOTS certified organic cotton -and natural ingredients.
I don't know about you, but once I became aware of my plastic waste, I couldn't bring myself to use plastic wrap or clingfilm ever again. It's so pointless! With the wraps, you can pop on bowls to cover and press down to seal or wrap your veggies in them and then wash when you're done.
Honeywraps also collaborate with charities and kiwi artists to decorate the wraps and tell a story of nature and conservation here.
Wellington Chocolate Factory
Who doesn't love local artisanal chocolate as a gift? And with carefully hand-wrapped packaging designed by local artists, does it get any better than that?
Wellington Chocolate Factory is by far still one of my favorite chocolate brands of all time, and I often find myself following my nose towards their setup whenever I'm in Wellington – you know, for research purposes.
Made from the finest ethically traded cocoa in the world, the chocolate is made with love right here in New Zealand, with each bar carefully wrapped in the most delightful package, decorated by local Wellington artists.
The salted caramel bar is my favorite, but the Peru single origin bar is a close second.

Ethique
I first discovered Ethique on my electric campervan road trip around New Zealand with Britz, and I've been hooked ever since.
On a mission to rid the planet of plastic waste, Ethique started in a kiwi kitchen by a powerhouse female scientist making plastic-free beauty bars. You know, bars of shampoo.
Yes it works, yes it smells good, and yes it's fantastic. It's the perfect plastic-free starter gift for conscious travelers. And they make everything.
Annabel Langbein Cookbook
Annabel Langbein is a celebrated Kiwi chef and cookbook author, and a bit of a household name here. She's also my neighbor in Wanaka.
My mom loves her – apparently, she shows air in the US too – and her recipes are classics here.
Her cookbooks make for great, thoughtful gifts, especially for those who love a good garden and a good meal.
Queenstown Soap
I have this tradition where I always buy my mom locally made rose soap when I travel anywhere – it's her favorite.
And my friends over at the Queenstown Soap Co. make one of the best!
The perfect gift, these soaps are handmade in Queenstown by good people from organic and naturally-sourced ingredients. Cinnamon is my favorite.
Nevé Candles
I only just discovered Nevé candles while on holiday in Waiheke, and it turns out they are made right over the hill from me in Queenstown.
Named for the mountains, nevé is the word for the snow that forms the surface of the tops of glaciers.
Stocked around New Zealand, my all-time favorite smell is French Pear and Brown Sugar though Kowhai Blossom and Lime is a close second.
Goodnature trap
This one might cost me a few readers, but c'est la vie! Also, this is probably only for folks living here in New Zealand.
You've heard me go on and on about how much I care about native New Zealand birds and creatures, and how passionate I am about conservation. Well, the reason they need help is that the majority of our birds here have been hunted to extinction or close to it by introduced pests, like stoats, possums, and rats.
One way kiwis are fighting to protect these birds is by setting traps around their houses and gardens. Goodnature makes excellent traps that are automatic, easy to set up, humane, and safe. It's the perfect gift for a family or for someone who loves native New Zealand birds.
Mons Royale
I've accidentally been a Mons Royale ambassador for years, a Wanaka-based merino wool company that makes outdoor clothes and base layers. I've been quietly (or not so quietly) stocking up on their stuff for years and years, and pretty much every photo you see of me hiking, that's what I'm wearing.
And they make my favorite underwear and sports bras.
Merino wool is a magical fiber; a light itch-free wool that doesn't smell; it's the perfect fabric for people like me who are always outdoors. I only hike in merino these days, and it's what I wear underneath my snow pants and jacket when I'm snowboarding.
And Mons (Snow spelled backward) is relaxed and trendy, probably way too cool and stylish for me, but I still want to be part of the club! It isn't cheap, but it's worth investing in, as you only need a few essential staples. I often give it as gifts and start small with a beanie, buff, or socks.
Zoe & Morgan
Zoe & Morgan make the coolest jewelry. Sibling expats that ended up in New Zealand, they split their shop between here and London, and their designs are modern, creative, and ethereal.
Their jewelry speaks to their individuality and travels; it's very evocative for travelers like me.
I'm always wearing their Golden Hour Ring until I can afford their diamonds.
Wilson and Dorset sheepskins
If you've been following me on Instagram, you know that my house is chocked full of the most luxurious fabulous sheepskins and wooly trinkets. I'm obsessed. And they all come from my favorite local Wanaka shop – Wilson and Dorset. Any New Zealand gift guide must include wool IMO.
Living in the mountains of New Zealand, wool is vital, and it's my favorite fabric.
The first "nice" thing I ever bought for my house was a Wilson and Dorset sheepskin rug, and it's divine. I think it might be the only thing I've ever loved until I bought one of their iconic shaggy bags – a sheepskin beanbag. And the best part is that you can't stain it – wool naturally repels liquids!
Depending on who you're shopping for, I recommend a pure sheepskin in one of the natural tones. And sheepskins are perfect for babies to sleep on!
Wine club membership at Two Paddocks
Serious wine aficionado in the family? Well, have I got the perfect gift for them.
A wine club membership at Two Paddocks, my favorite vineyard. Just down the road from me in rural Central Otago, Two Paddocks is the brainchild of actor Sam Neill. Quirky, charming, and beautiful with my all-time favorite Pinot Noir, it's a winery for people who love wine and who love a good time.
The cellar door and events are open to wine club members, and it's the kind of place you want to visit on a trip to New Zealand. Again, this heartily endorsed by my mom, for various reasons.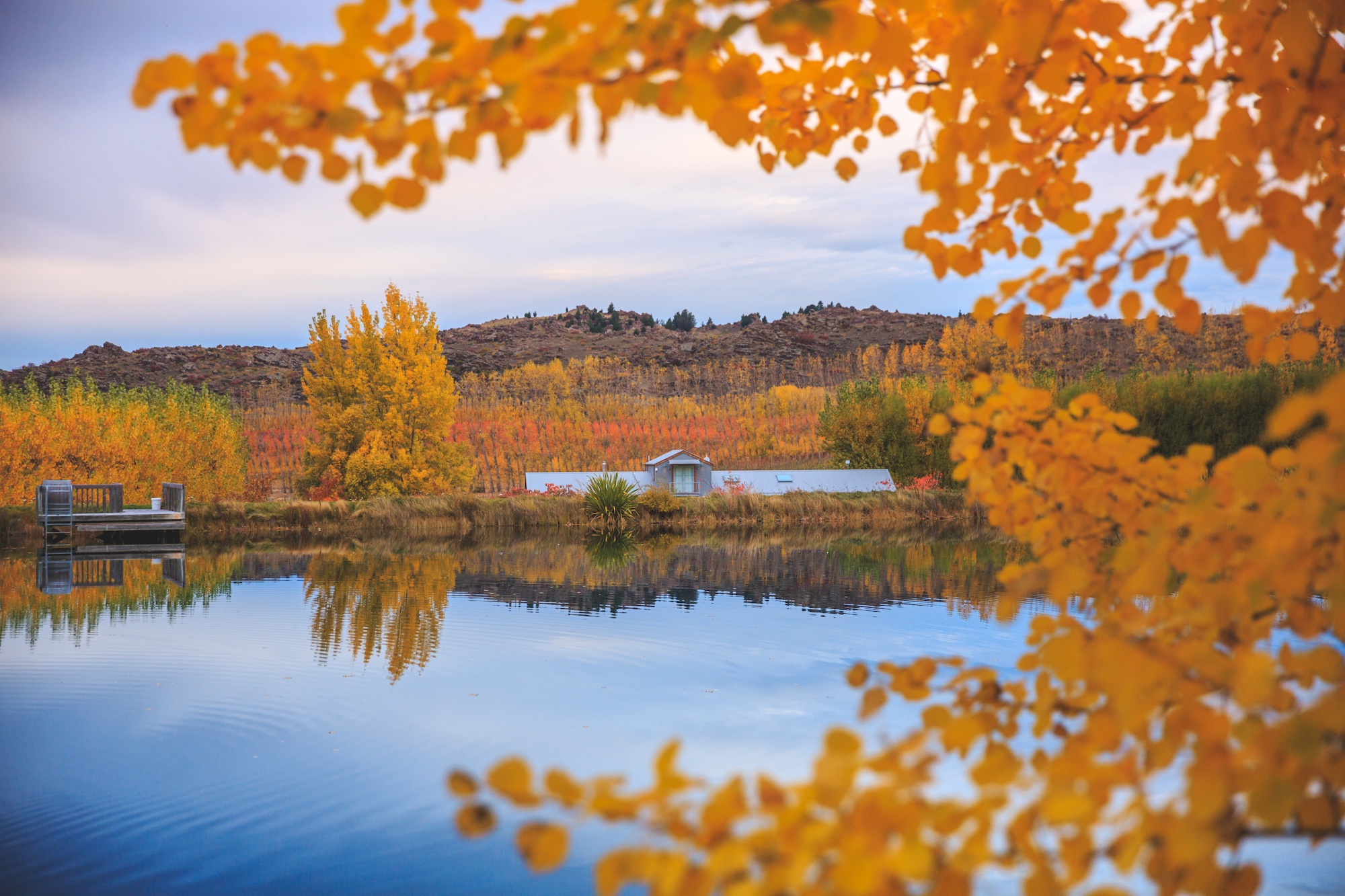 Give the gift that helps others
If you're in favor of giving a donation or supporting a good old kiwi cause, here are three of my faves.
Life Flight
All eyes have been on New Zealand this week with the tragic volcanic eruption at White Island, killing and injuring many tourists and locals. Luckily our government and systems look after emergencies even for foreign visitors for free.
What many might not know is that New Zealand has an incredible system of rescue services, including Life Flight, which provides emergency air ambulance services. They run the Westpac rescue choppers from Wellington but fly all over New Zealand, saving lives.
And they run a great deal off of charitable donations. Whether you need to be lifted off the side of a cliff or medevaced to a hospital on the other side of the country, Life Flight looks after kiwis and visitors alike for free.
Consider giving Life Flight a donation as a gift for someone who loves New Zealand.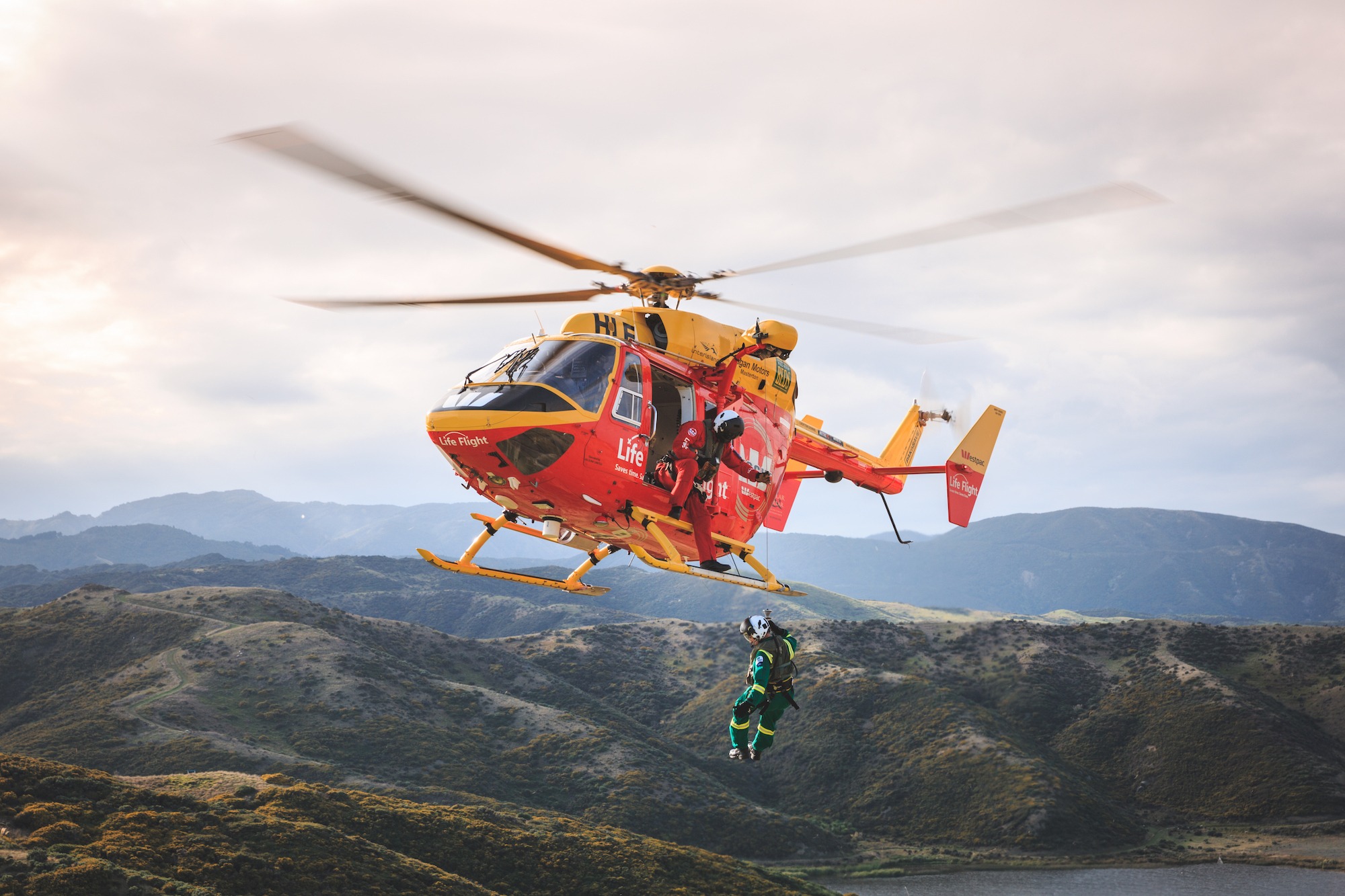 Project Jonah
A year ago, my life was turned upside down when I accidentally stumbled across 150 beaching pilot whales on a remote corner of Stewart Island.
I had no idea what to do, far from reception or help, and I spent two days with them as they died. It was the most traumatic experience of my life, a memory that still haunts me.
Whales are beautiful, intelligent animals, and unfortunately, New Zealand has one of the highest marine mammal strandings in the world. In partnership with DOC, Project Jonah is a small but mighty charity that helps facilitate rescues of whales and dolphins around New Zealand.
I give to them every month, and anyone who was impacted by my story and who loves whales too should consider supporting Project Jonah. You can also give the gift of becoming a Marine Mammal Medic, a trained whale rescue volunteer to help out at future strandings.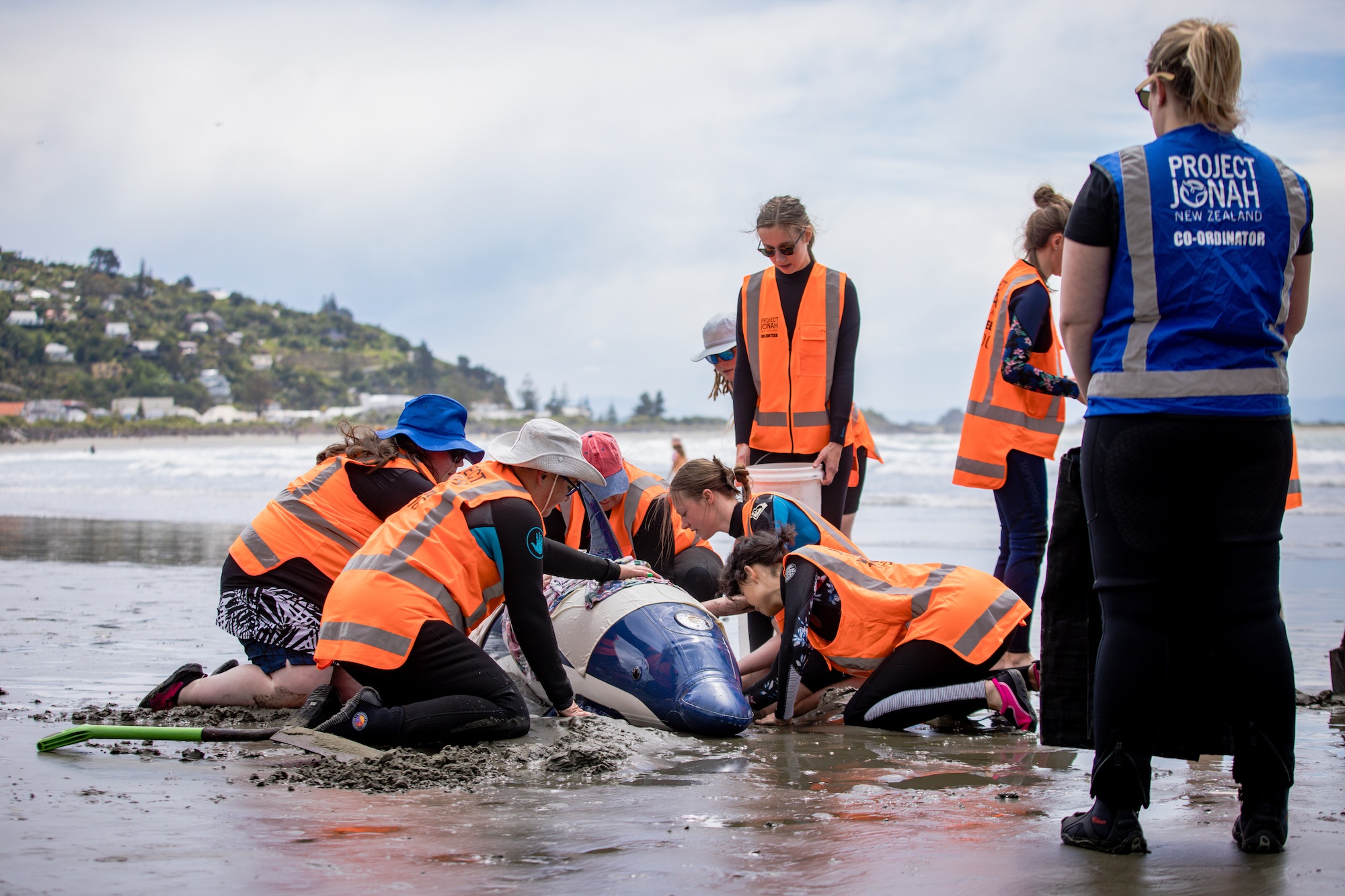 Kākāpō Recovery – adopt a kākāpō
It wouldn't be a complete conscious New Zealand gift guide if I were to neglect my favorite rare bird – the kākāpō.
Nocturnal, flightless parrots brought back from the brink of extinction by some of the most passionate kiwis from the Kākāpō Recovery team over the past couple of decades, the future of the kākāpō is far from secure. With only 211 birds left, they desperately need our help.
While you can donate to help the kākāpō, I recommend adopting a kākāpō – the perfect thoughtful gift!
Phew, that turned into a much bigger New Zealand gift guide than I anticipated.
And apologies to any friends or family reading this, and I've potentially spoiled your Christmas gift and upcoming birthdays in this blog. Forgive me.
How did I do? Do you have any kiwi brands to add? Any unusual New Zealand gifts you've received? Spill!