Congratulations! Welcome to the failure club, the party of millions! Don't worry; you're not alone.
Thanks to perfectly curated Instagram feeds, and people are taking charge of their narratives in the most public of ways, if we aren't careful, it's very easy to believe that everyone online has achieved success overnight. How to deal with failure is never on the table.
Whether you're a writer, working for a big corporation, aspiring travel blogger, or applying for your dream jobs, hardly anyone ever shares the mess, the mistakes, and of course, the failures. Instead, we chose to focus on sharing the wins and the positive outcome afterward. I certainly am guilty of this.
However, I like to think I'm one of the fair few shameless enough to share all the bad bits too.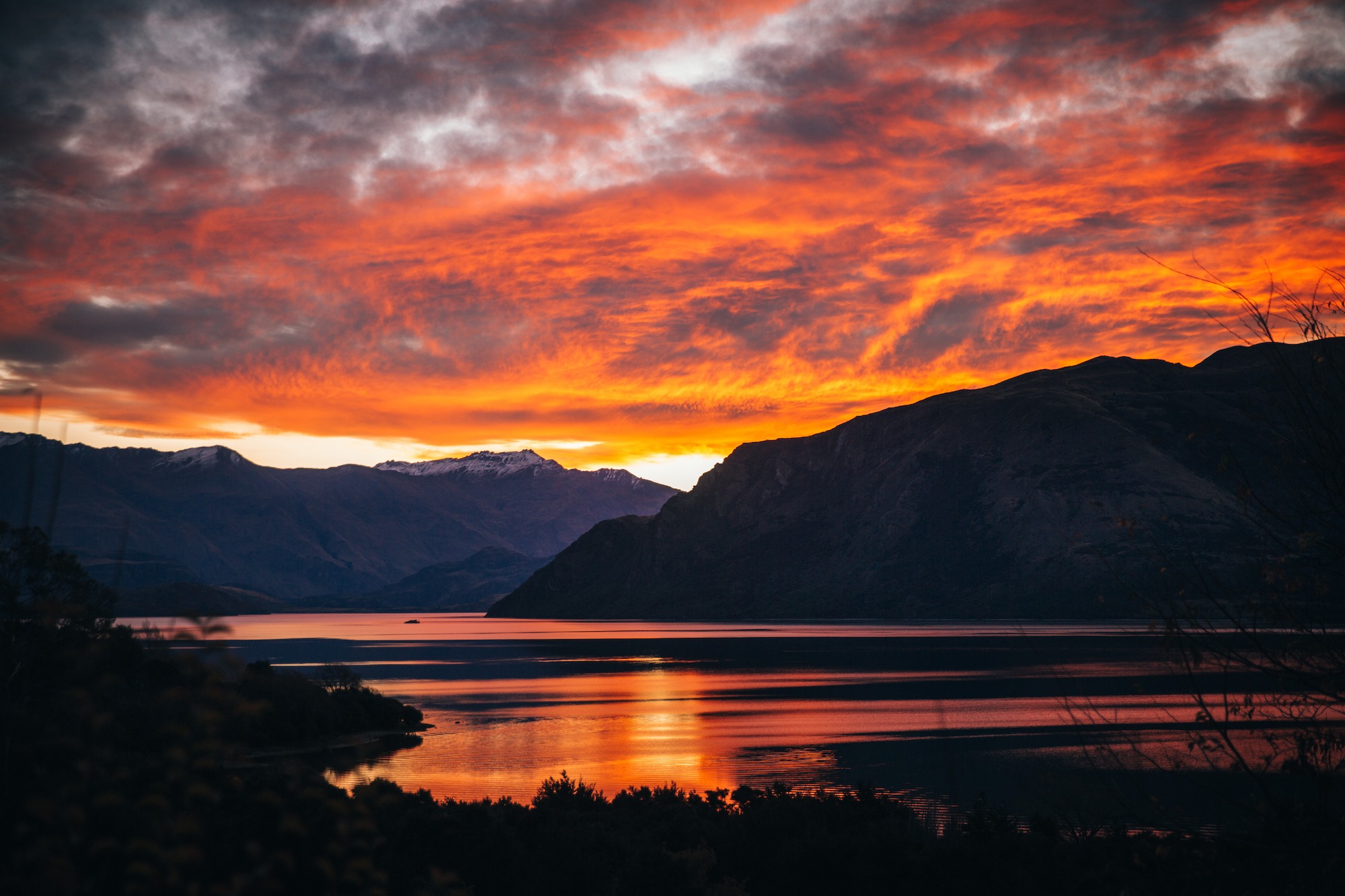 But anyone who knows anything knows that success doesn't come easy, like EVER. You fail. You make mistakes. You fuck up. You learn. And you repeat.
Success is at the top of a ladder where you face obstacles on every rung; growth comes from education. You know all the fantastic people you follow online? They didn't get amazing because they had an easy life. Listen to any top entrepreneur or business person in an interview (How I Built This by NPR is my fave), and they will tell you the lessons they learned from failure.
Real success comes from real pure grit, the kind you can only get when life knocks you down and gives you some good old lessons. Anyone who says anything different is full of BS.
And success as a creative? Well, good luck.
Failure is inevitable, and rejection is unavoidable – especially when you take the career path less traveled. But whoever said loss needed to be a bad thing was sorely mistaken. After all, don't some of our biggest lessons come from the failures in life? I know mine do – how very inconvenient!
In the current climate, it might seem like the travel industry is, for the first time in a long time, one of the least hot places to be.
My trips were all canceled, and I lost almost all of my work for the foreseeable future could, to some, look one big, giant failure, but I've learned over the years that failure doesn't have to be all bad.
Trust me; I get it. I've failed more times than I can even count. The more you lose, the easier it gets to shrug it off, learn and keep moving forward. Mostly when you work in a creative industry, rejection feels personal. You've put yourself out there to be judged, and you got a no.
I get it. That sharp, stinging pain of rejection fucking sucks so much. Do you know how many people said no to me when I pitched a job in Antarctica? I've lost count.
Immediately you want to take it personally. If you're anything like me, your mind will instantly jump to "I'm not good enough. Again." You don't need me to tell you that wallowing and self-shame aren't helpful. In fact, they are detrimental.
It takes a lot of courage to face the pain of rejection, to take a giant step backward and look at it as an opportunity to learn and grow. Distance between you and your work is vital. Changing your attitude and perspective on failure is essential.
Along with my partners from the Travel Bootcamp, I've developed an ongoing strategy for dealing with the ups and downs that come with leading the life of a professional creative in this industry, and I've rounded up my best advice on how to deal with failure.
Without further ado, here are three key ways to re-frame your outlook on failure as a creative, recover faster, and succeed sooner.
1. Look for the opportunity – there is always one
How to deal with failure is a common question people wonder in the travel industry.
Even at the best of times, in the creative industry, you're generally going to get more 'no's' than 'yeses.' That's the truth of this business. 
But that's just it – this is business, you shouldn't take it personally, and you absolutely shouldn't give up after experiencing failure or rejection. Instead, look for the lesson and opportunity in any failure. There is always one lurking in there somewhere. Usually, it's quite painful. The more painful, the better, I say!
Rather than focus on the downside or losing out on something, remove the emotion from the equation and look for the positives. It's true what they say: in times of great struggle, there is an excellent opportunity. It wasn't meant to be. What can you do now with that? 
Right now, working in the travel industry, at a time when LITERALLY no one is allowed to travel, is providing its fair share of struggles.
But with canceled work trips comes more time to spend at home with family. With a lighter schedule comes more time to work on your passion projects. With a less occupied mind, comes more time to create and build new opportunities for yourself.
Now is a time to move around the obstacles and maybe even create a whole new path for yourself.
For a very long time now, I've wanted to put travel on the backburner and focus on writing a book, but I haven't done it. Why? Because pitching travel jobs are easy for me, and my bread and butter. Also, I love traveling, and I'm always wowed by the glitz and glamor of an exciting new trip somewhere even though low down, I just want to be at home writing.
The result? The book gets neglected as I keep traveling. Now I can't travel, so what better time to work on that other passion project?
2. Close your eyes and think of Oprah
Michael Jordan was rejected by his high school basketball team. JK Rowling was turned down by 12 publishers before Harry Potter was picked up. And Oprah Winfrey was told she was too emotional for television. Oh, how those people must have eaten their words!
These are three facts that ultimately remind us of one thing: everyone fails. Yep – even Oprah.
Setbacks are a necessary by-product of getting where you want to go, so reframe how you look at it. The more you fail, the closer you're getting to success. How to deal with failure is one of those life lessons.
Failure breeds success. After a lifetime of these lessons, when you do find success, you're better equipped to deal with any heartaches, issues, and problems you'll encounter on the way because you've got grit. You're tough. Take a deep breath and try again.
3. Keep all of the doors opened, and all those bridges unburned
When it comes to tourism boards, publishers, or brands assessing your pitches for creative work, there are many factors at play: what demographic they're targeting, what their current marketing strategy is, where the budget is being spent, and so much more. Often a 'no,' particularly right now, is simply bad timing.
But I get it, rejection feels like crap, no matter the reasons. It stings. If you're petty like me, your gut instinct might be to lash back, be super defensive, criticize or completely write them off. DO NOT DO ANY OF THE ABOVE.
If you're feeling emotional, wait on replying. Calm down. Be gracious. If you think you can convince them, give it a crack. But always leave that door open. Your attitude and people's perception of you must be positive and good. Your reputation is priceless.
So it's essential to have many leads out at all times when you're wondering how to deal with failure. Some will fall through, but some will stick. Don't put all your eggs in one basket or hinge your happiness on the decision of someone else.
If your work in the travel industry has all but dried up for you too, it's time to look for new ways that you can drive your career forward. If you had to cancel travel, use the extra time at home to work on your travel social media and build a connection with your audience.
Believe it or not, right now is actually the best time to kickstart a career in the travel industry. Think about it. There are more eyeballs online right now than ever before! We've never been more online than we are right now, as my iPhone loves to remind me of my increased screentime usage. Fuck you, Apple.
People are looking for connections; they're looking for entertainment. They're looking to feel good in a time where the world has gone down the toilet. 
You can use this weird time to build a deeper relationship with your audience, grow your online brand, and start working on your career in travel so that when travel bounces back (and it will), you'll be ready and be in a killer position.
You remember The Travel Bootcamp, right? I helped launch the event business in 2016, which has helped teach hundreds of people how they can make money from traveling the world and building an online brand – yep, really! Hundreds! 
With live events canceled across the world (including ours – SHIT), The Travel Bootcamp team, and I wanted to bring you something new that would help anyone who's struggling in the industry that we love so much right now.
So we put our thinking caps on and came up with Digital Basecamp.
It's a live virtual event hosted across two separate dates (so anyone in any time zone can make it to one) where you can join us and learn from the comfort of your own home. Yep, that means proper clothes are optional, and your comfiest pajamas are encouraged! I most certainly will be wearing sweatpants and sharing all about how to deal with failure.
If you've always wanted to come to The Travel Bootcamp but could never make it, this could be your chance! 
Lauren Bath; Australia's first professional Instagrammer, Georgia Rickard; Virgin Australia's editor at large and Kait Rich; The Travel Bootcamp's contributing coach (and my personal development coach) will be running the event with me on both May 9th and May 10th.
We'll be sharing all of our best advice on what you can do right now to grow your travel social media and get ahead in the travel industry. I look forward to seeing you there!
What are your tips for how to deal with failure? Will I see you at Basecamp? Share!