Exciting news guys!
I've decided that 2016 will be the year of branching out and trying new things. With 6 years of travel blogging under my belt, the only way I've managed to last this long is by constantly trying new ideas and challenging myself. I want to take big risks. I want to diversify. Travel blogging has opened so many incredible doors for me over the years, and I want to keep running with it for as long as I can.
On that note, I'm super excited to announce a new conference I've been helping put together for the past 6 months – The Travel Bootcamp.
Lauren Bath, a good friend of mine, and Australia's first professional Instagrammer approached me about creating our own travel conference months ago, and I was immediately on board. All hands on deck. Ahoy. Over a few conference calls with Georgia Rickard, one of the best travel editors and travel writers in Australia (plus yours truly), and idea was born:
All experts in our own travel fields – blogging, writing and Instagramming – we wanted to combine our knowledge and experience of not only getting those dream trips around the world, but also specifically how to make money from your travels.
When I quit my job to travel 3 years ago, I fought tooth and nail for freelance travel pieces that paid $100 a story, made about $10 a month in Amazon affiliates on my blog, and slept in my car for days at a time in New Zealand trying to make ends meet. This week I just signed a lucrative $25,000 contract and I fly to the Maldives in three weeks. What is my life?
If I can get here (me of all people!), you can get here. Trust me.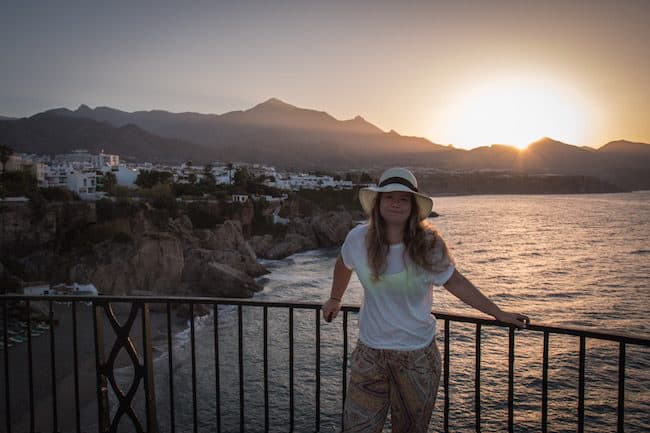 There is so much information out there about how to travel, but not that much on how to actually make a career from it. In 2012 I attended my first travel blogging conference in Spain. And while I've been to and spoken at a dozen shows and conferences over the years, I haven't learned anything new at them since 2012.
Same with everything I read online. It's the same vague wishy-washy "follow your dreams and then the money will come" bullshit. Let's be honest here. We all have big dreams inside of us deep down, but seriously? Following them doesn't lead to a pot of gold. In fact, following your dreams doesn't entitle you to anything. You have to work for it. You have to earn it. And we're here to help you get there.
It's the same content over and over again, regurgitated and repackaged using the same buzzy keywords that everyone wants to hear. But no more.
Lauren, Georgia and I were tired of this unrealistic way of portraying this decadent travel lifestyle, so we decided we wanted to change that and take a no-bullshit approach of learning how to get paid to travel the world and how to make travel part of your career if you want. Plain and simple.
We will teach you things that took us years to learn by trial and error. We will share all the things we wished we had learned when we were starting out.
The Travel Bootcamp is a one day intensive workshop where we will teach you how exactly how to develop your travel interest, whatever that may be, and go pro. If you're serious about having a career exploring the world, look no further. More faqs here.
Want to know what to charge for a sponsored Instagram post? We'll tell you. Need an introduction to an important PR in Sydney? We'll try and make you look cool. Want to learn how to craft the perfect pitch? We'll give you samples. Want to learn how to create your dream press trip? We'll show you. And so much more.
Easy. Simple. No bullshit. Ask us anything and we'll be honest with you. I think by now you can trust me to always say what I think haha.
Our first Travel Bootcamp is Saturday June 18th in Sydney. After that? World domination obviously. Right now we have early bird tickets on sale until Friday May 20th so be sure to grab yours now. Contact us if you have any questions or leave a comment below!