Ok, maybe I should be less dramatic and rephrase: I left *part* of my heart in western Massachusetts.
It's not often I feel inspired to write about America on here. Either because whenever I spend any significant amount of time in my home country it's usually with the thought of leaving, I'm just never there, or I am caught up in the thrill of exotic lands far far away from Virginia, who knows.
With the holidays slipping past me in a blur while I was in the South Island, any thought of homesickness was quickly dissipated and replaced with the excitement of travel adventures. How can you be sad in a place that looks like this?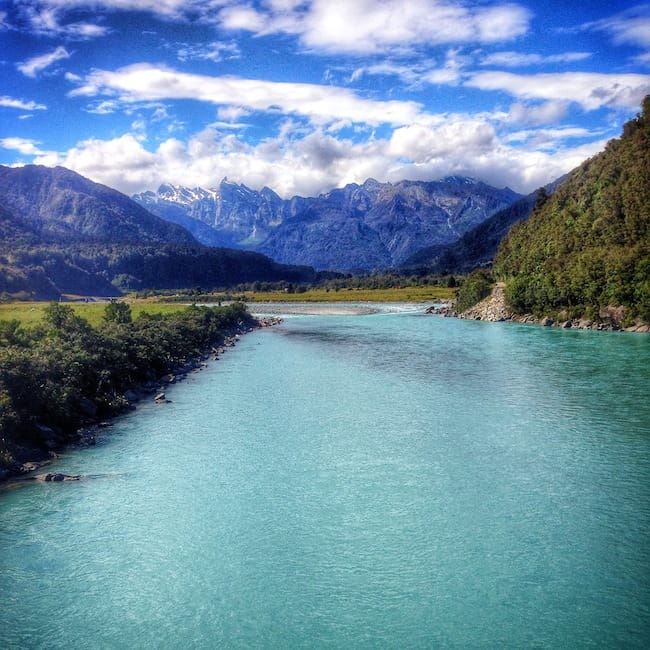 But I would be lying if I said that I never got homesick, or I was so wrapped up in my travel life that it was easy to forget home. It didn't take long this last year to realize that I'm not a global nomad. I'm not one of those people who can live for years and years out of a suitcase without a return ticket home always looking ahead to the next adventure. I'm a homebody, a nester through and through. I need stability and a place to call home, even if it's just for a little while.
For some reason now that I am back in Wellington, Christmas is over and done and while I wish I could focus on all the great adventures that lay before me, somehow my mind keeps ticking back to the US, and the life I've left behind for New Zealand.
While I spent the good majority of my adolescence in the DC/Maryland/Virginia area, perhaps the place that had the biggest impact on me was Massachusetts, where I went to college. While I consider myself a southern girl through and through, I absolutely adore New England.
This is the part of America where I could see myself settling.
The humid summers spent hiking the hills and swimming in the lakes. The stunning autumns that are unparalleled in the rest of the world. The harsh winters filled with snow and ice. The happiness that comes when spring finally FINALLY arrives and everything blooms green again.
This is where I have both great and horrible memories. Western Massachusetts was transformative for me. These might have been the most important years of my life, the years that changed me, shaped me, helped me get to this point in my life.
While a degree in Medieval Studies hasn't outwardly helped me so far in New Zealand, once I began to scratch beneath the surface,  I realized that it did, in fact, change me considerably. Maybe I say this to justify my massive student loan debt to myself, maybe not, but if anything my 4 years in South Hadley, Massachusetts taught me to think. They taught me to have an opinion. They taught me to be brave in my choices and have the courage to face hard decisions and challenge myself.
And there's something to be said for that, am I right?
While I share so much of myself on this blog in terms of my hopes, fears and classic travel fuck-ups, I thought I would take the opportunity to share a side of myself that I tend to keep hush hush, though I'm guessing it's a side that more of you can relate to, rather than the globe-hopping adventuress.
No skydiving. No hitch-hiking. No epic road trips.
Here is a glimpse into what really matters to me. Here are the simple things that I miss the most. Here is what's on my mind when I get homesick. Let me take the chance to share with you an area of the US that means so much to me, that I think about all the time.
Western Massachusetts.
1. The Bookmill
Ok guys, are you ready? I'm about to give away one of my biggest secrets. Here's one of my favorite places in the entire world. Not some cozy cafe in Scotland or an amazing town in Italy or even one of the glorious hikes in New Zealand.
Nope. My favorite spot in America, and quite possibly the entire world, the Montague Bookmill in Massachusetts.
With the slogan "Books you don't need in a place you can't find," it couldn't be more fitting. This was my kind of place.
I first heard about the Bookmill way back in my university days, but didn't start spending hours and hours of my time there studying, reading and/or napping tucked away in one of the many hidden alcoves and corners til I was almost done with school.
The Bookmill became my retreat, my hideaway when I needed to escape the crowded, stressful crowds of South Hadley, Amherst, and Northampton.
Old books? A cafe? Historic mill? Green trees? Roaring river? What more could a girl ask for in a quiet country escape?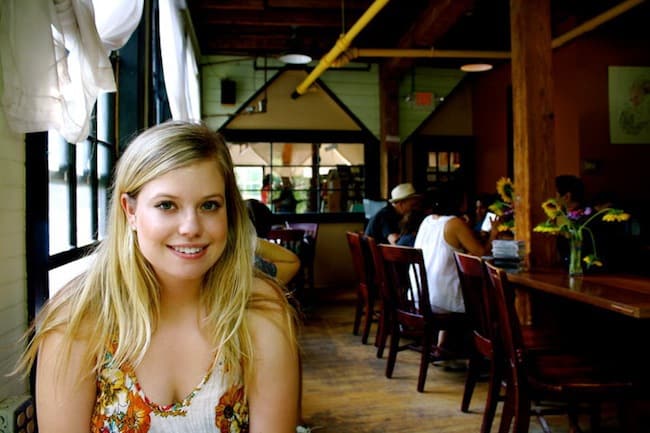 Housed in a mid-nineteenth century old mill, it was eventually restored and turned into a cafe and used bookshop absolutely LOVED by locals in western Mass.
You have to pull directions from their site; the Bookmill isn't easy to find, tucked away in the woods far from the main towns. Even a GPS will give you wrong directions to get there, making it quite the adventure to find the place, hence the slogan.
Part of me doesn't even want to write about this place because it's so special to me, and because I have so much history there. But I love the Bookmill so much, I feel like I have to share it with you all, if you ever make it out to Massachusetts.
Do you have a favorite place like this?
2. Cozy B&B's
I've hinted here and there that I am pretty much an old lady in a 25 year old's body, which is none so evident as in my love for B&B's and historical hotels and properties.
Ever since high school, when my dad was living in Boston, and throughout college when my parents would visit me, we would always stay in some of the cozy B&B's around New England. I have amazing memories growing up and becoming adult staying in places like this.
Nowadays I make a point of staying in charming, character-oozing B&B's whenever I can.
While there are plenty of cute places to stay in western Mass, quirky, hippy Northampton is usually my favorite town. Near downtown there is a wonderful B&B that's my personal fave, the Sugar Maple Trailside Inn.
A mid-18th century restored farmhouse turned cozy bed and breakfast, I couldn't have been happier to rest my head here last spring for a few days. It was the embodiment of my college years, bring back great memories of charming New England with old friends and family.
After a hectic trip, it was exactly what I needed to rewind and explore my old stomping grounds. Oh, and don't even get me started on the breakfasts.
But maybe what I loved the most about the Sugar Maple Trailside Inn were the owners, Craig and Kathy. For me, when people really care about a project, about their work, it's obvious. You can tell in every inch of the Inn that they've put in so much love and care into it. Welcoming you with open arms, walking through the front door feels like coming home.
Passionate cyclists, the house sits near an old railway line that's been converted into a bike trail, and there's hints of bike culture around the house if you look hard enough. The house also has ties with Sojourner Truth and with plenty of abolitionist history surrounding it, giving the B&B even more depth and culture than you might initially realize.
New England has a fascinating rail history, and now that so many of the trains are long gone, it's nice to see the old rail lines being put to good use and being converted into bike trails.
Are you a fan of bed and breakfasts?
3. Classic coffeeshops
While America isn't exactly known for fabulous independent cafes among my international friends. Helllloooo Starbucks francise! I've found that if you search hard enough, you do find pockets of great cafe culture around the country, and in western Mass that's no exception.
Thanks to the prevalent universities and thriving intellectual scene, there are tons and tons of fabulous cafes and coffeeshops sprinkled throughout the valley.
There are few things I love more than a nice steaming cup of coffee with a fine layer of frothy milk on top. Yum.
When I went to Mount Holyoke College, I often would escape the hustle and bustle of campus in favor of some of the cafes in Northampton and Amherst nearby.
My go-to place to work was Amherst Coffee or Northampton Coffee. Simple, clean spaces, with high ceilings, great lighting, and most importantly, amazing coffee, I could (and did) spend hours tucked away in a corner typing my thesis or even just reading a book for fun.
While there are many fab cafes in the area, all with distinct ambiances, I have no reservations saying that this small cafe chain has the best bean.
And the best part about returning after a few years abroad? They expanded into a bakery! Tart Baking Co. opened in Northampton while I was gone (shame) but holy crap did I take advantage on my last trip up there. I definitely had some of the best fresh pastries I've had outside of Europe there. I hope the rest of New England steps up to the plate soon!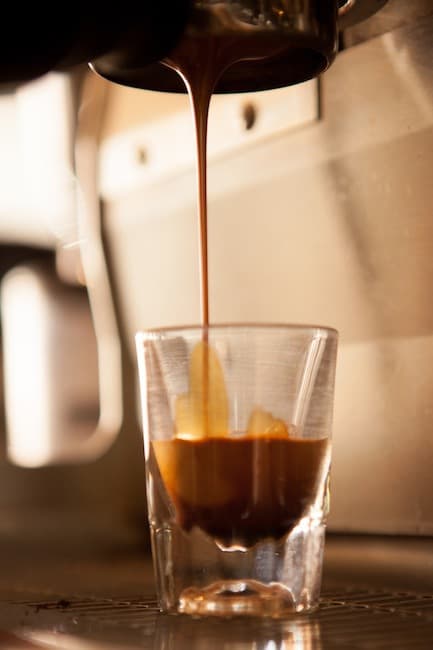 4. Historic Deerfield 
I discovered adorable Deerfield by happy accident the summer after I graduated from Mount Holyoke. I was working for a nonprofit, canvassing doors all summer attempting to raise money for the environment (and my god was that hard!) when one day the town I got to canvas was Deerfield.
Reminding me of colonial Williamsburg and many similar historical towns back home in Virginia, I immediately fell in love with this little slice of Massachusetts.
I've been back a few times, but I've always been in a bit of a rush, and haven't gotten the chance to spend longer than a day in Deerfield, something I hope to change soon.
5. My Alma Mater, Mount Holyoke College
Ok, I have a confession. Well, I've already confessed this before when I moaned on about travel and the issue of nostalgia. This confession of course is that I have problems going back to places that I've lived for any significant amount of time.
I didn't realize this about myself until last spring when I was visiting western Massachusetts for a few days. After touring around my favorite haunts outside of South Hadley and Mount Holyoke, where I lived for 4 years, the time finally arrived for me to head over for a visit.
Sitting in my car in a parking lot in Amherst, it started pouring rain. And in typical me fashion, I completely lost my shit and started sobbing.
Mount Holyoke holds so many memories for me, both good and bad. It's a place that changed me. It's a place that challenged me. It's a place that helped me grow up.
But I wasn't ready to face it again.
If there was one place I could see myself living in the US, it was western Massachusetts. But in May, with the impending move to New Zealand in a few months and then a summer in Europe traveling around, I knew I couldn't bear to say goodbye to such a place.
Yeah yeah yeah, I'm an emotional mess, I get it.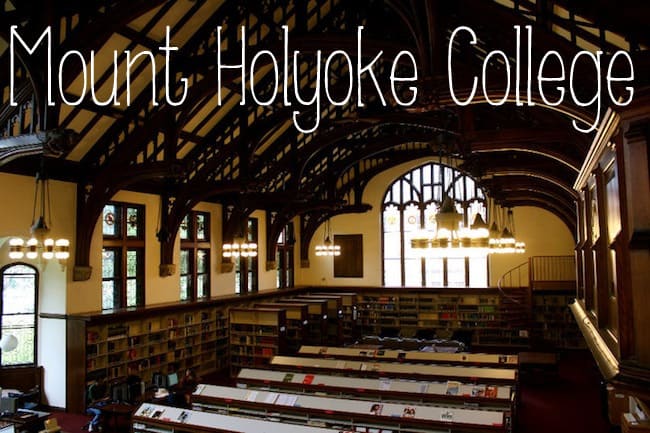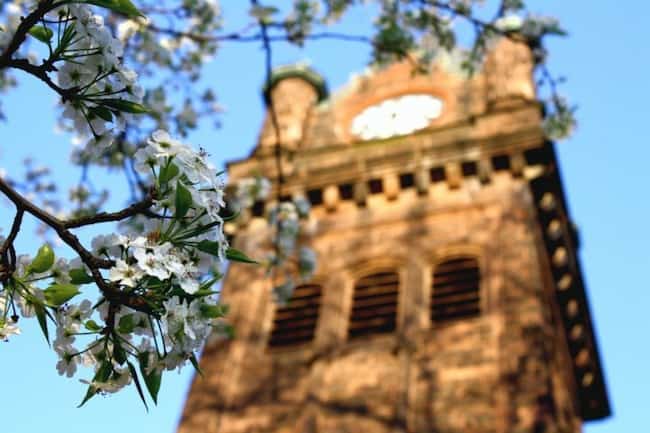 But the hardest part of all would be going back without all of my friends that helped make those 4 years so special. I think that's what scared me the most.
I like to think of myself as someone who can face her fears head on, learn from mistakes and move forward. But this time I was defeated by memories.
With so much ahead of me, I just couldn't bring myself to look backwards, especially any further than I already had on that trip. It was all I could to stay focused on my big move, and I knew going back to Mount Holyoke at that particular time would have done me in.
So I stayed in my car, and spent the rest of the trip exploring more of the other towns in the area.
I know I'll go back soon, but not yet.
Has a place ever had a hold on you like this? Do you struggle going back to somewhere you've spent a lot of time and loved? Or am I just crazy?
Many thanks to the Sugar Maple Trailside Inn for hosting me in Northampton. Like always, I'm keeping it real – all opinions are my own, like you could expect anything less from me.