While it seems that most of the world up north is slowly heading into winter, with beautiful snow already falling and an autumn that flew by in a flash, spring is in full force here down in the Southern Hemisphere.
I imagine when people think of spring-like travel destinations, New Zealand does not automatically pop into mind. No worries, totally get it, I'm not offended. Does Middle Earth even have seasons?
But I'll let you in on a little secret, spring in this part of the world is fabulous, especially on the South Island, and it usually falls around September to November. Think colorful mountains with snow still on the peaks, lush green valleys, lambs frolicking and blooms abound. The air feels warmer and you can tell a hot summer is on its way.
It's all kinds of glorious.
Central Otago is my own backyard here on the South Island, and I'll tell you, it's definitely one of New Zealand's best-kept secrets. I'm blowing the lid on it. Locals, please forgive me.
It's one of the only regions in New Zealand with four distinct seasons (though some would disagree), another reason why I love living here; an East Coast girl at heart, I will always love having four seasons, even if they're now reversed.
With freezing cold winters and scorching hot summer, Central is sparsely populated, with big open valleys, low mountains, little rain and lots of history. To understand Central Otago is to understand its past – there was a massive gold rush here in the 1860's, though today's gold comes in liquid form – Pinot Noir.
Here are some of my favorite things I love about Central in the spring.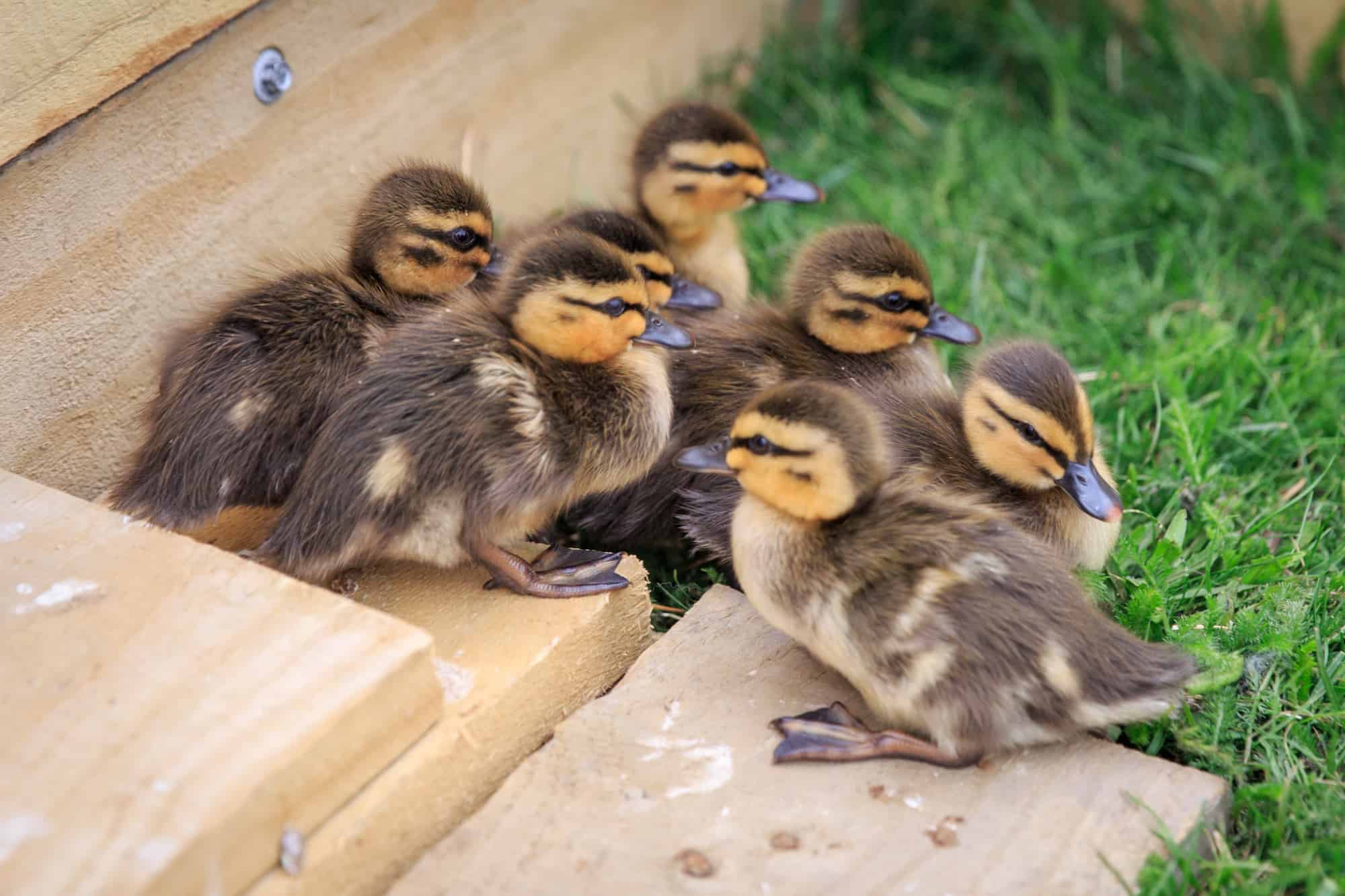 1. Eat Taste Central
Central Otago has a new foodie festival and it's all kinds of amazing! Confession – this was pretty much why I headed over. To eat all the things and drink all the wine.
Eat Taste Central launched this year from the end of September to the end of October, with many of the local cafes, restaurants and cellar doors throughout Central create festival dishes competing in the main meal, burger/sandwich and of course, pie challenge, all using local ingredients and flavors, and often paired with some local beverages.
During the month you can try out these festival dishes at each place, using a foodie map and voting on your favorite. Central is all about lamb, venison, rabbit, apricots and cherries (all the stone fruits), solid hearty foods. Not a lot of greens.
Obviously I tried as much as I could and put on about 10 pounds in the process. Oh well.
Pulled venison, orchard apple slaw and chipotle mayo sandwich at Scott Base Vineyard in Cromwell – amazing
This monster burger at the Waipiata Country Hotel was a fave
Red tussock wild venison and cherry cello jus at Pitches Store in Ophir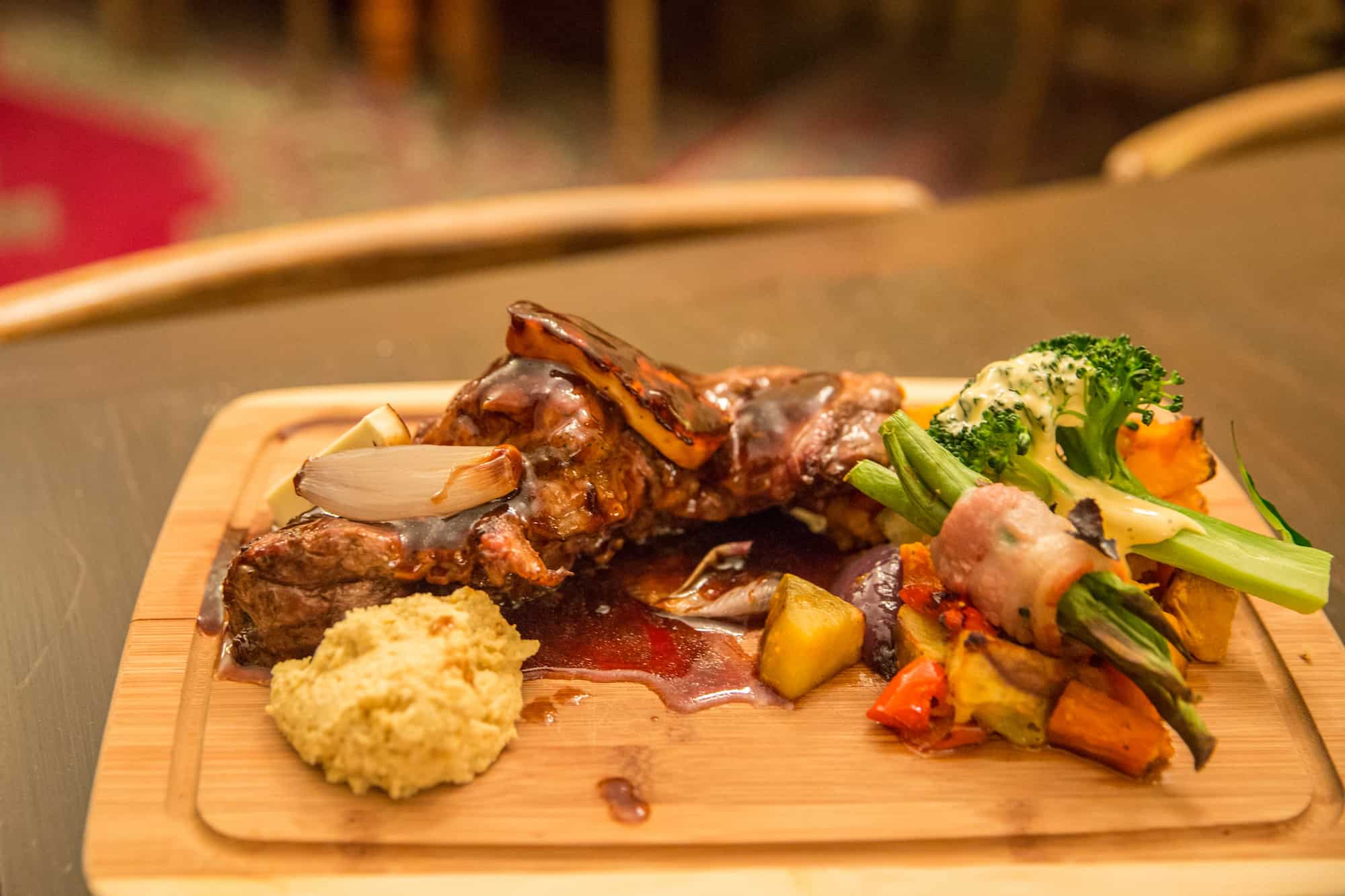 Provenance lamb shoulder at the Ancient Briton in Naseby was this years winner and it was AMAZING! It's meant to be served for two but I definitely didn't share
2. The blooms
How can you not love flowers?
Even with my allergies (or hay fever as they say in NZ) I still adore flowers and spotting them on my travels never fails to bring a smile to my face. Sometimes it's just the simple things guys.
And Central has tons of flowers everywhere.
Beautiful blooming tree in Ranfurly – I have no idea what kind of tree this is, help!
A rapeseed field (can we rename that please) plus some naked sheep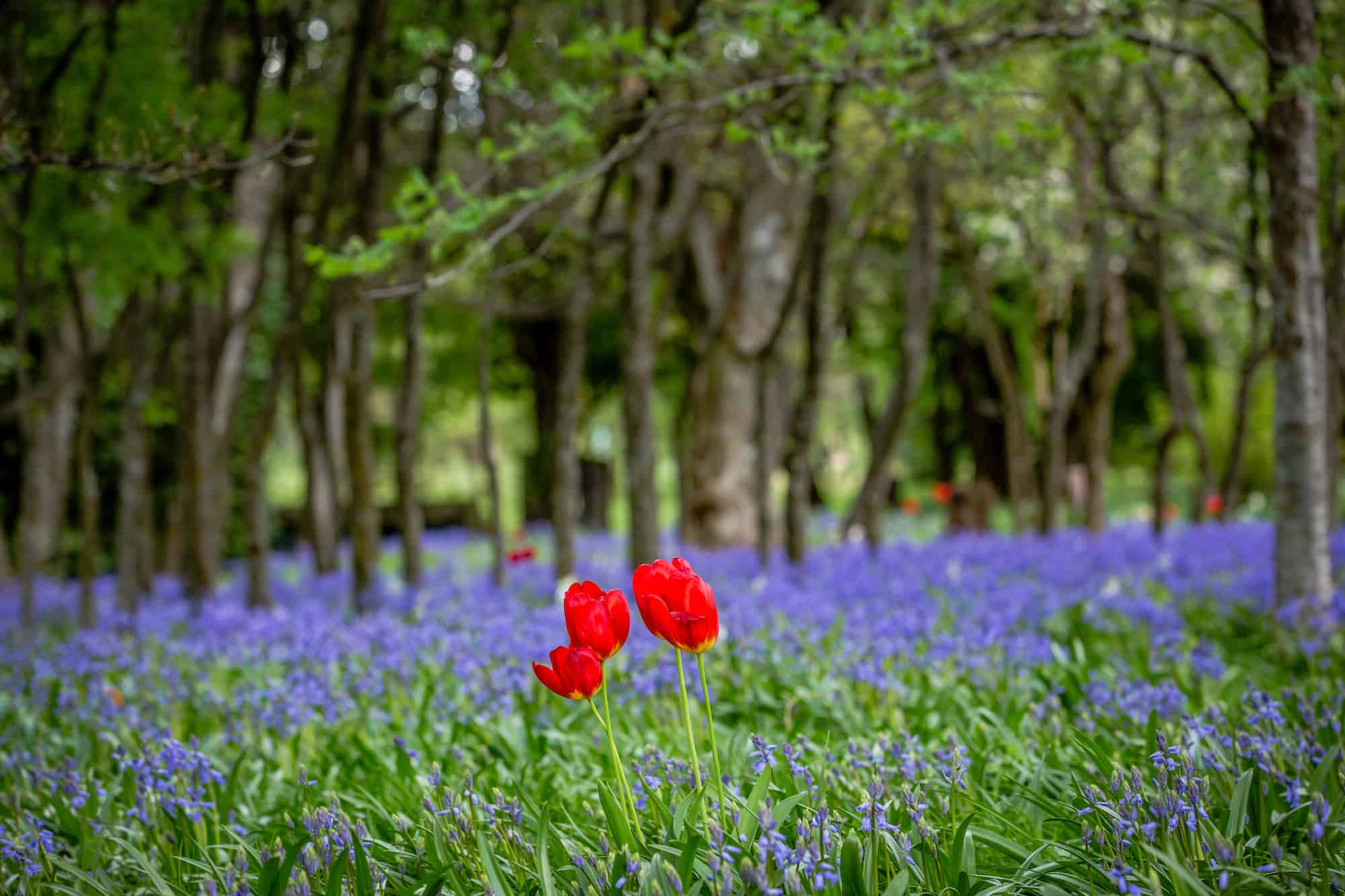 I shall call this work of art – tulips amongst the bluebells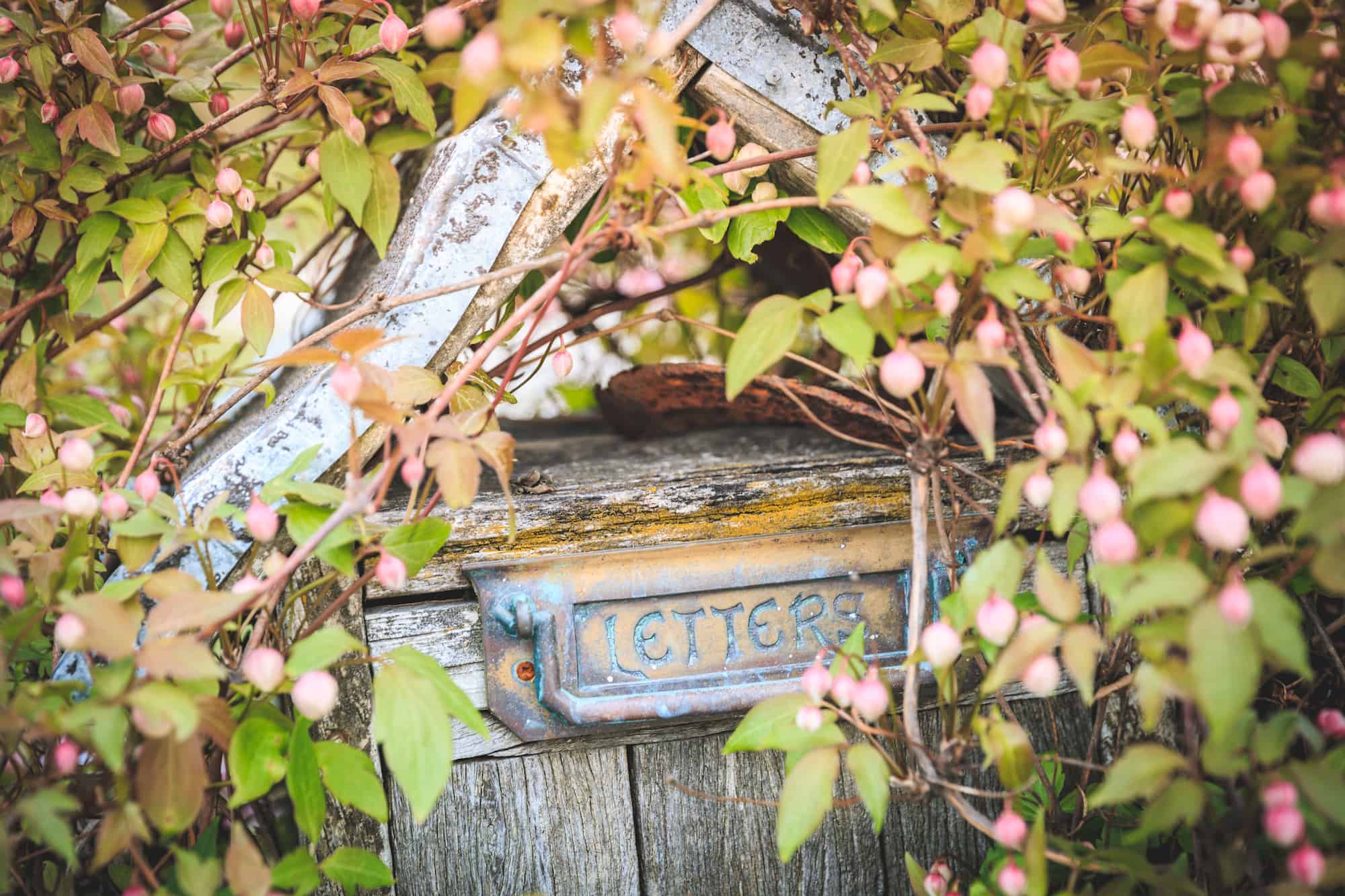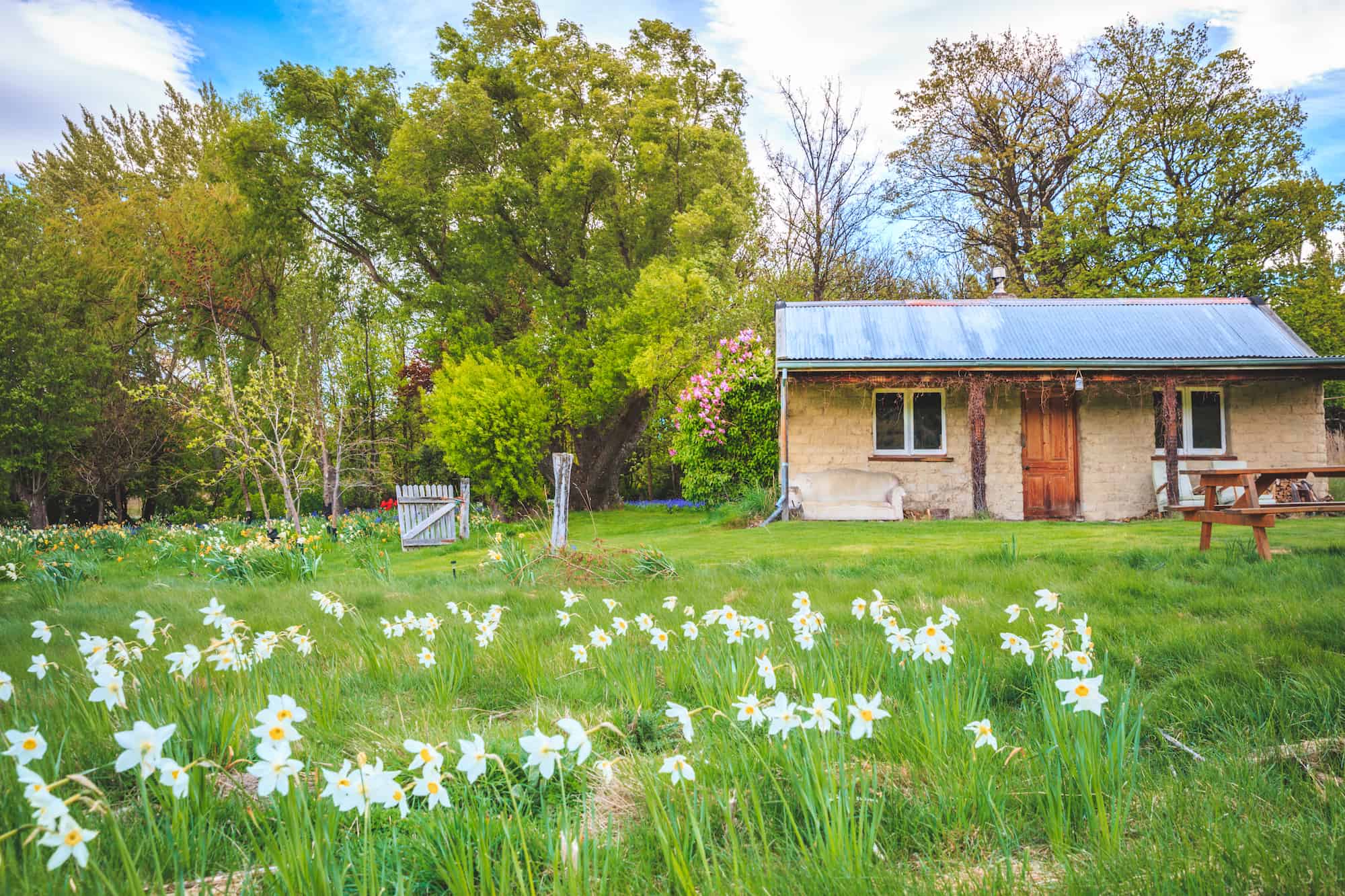 The Cambrians – one of Central's best-kept secrets, the most beautiful hidden garden and art village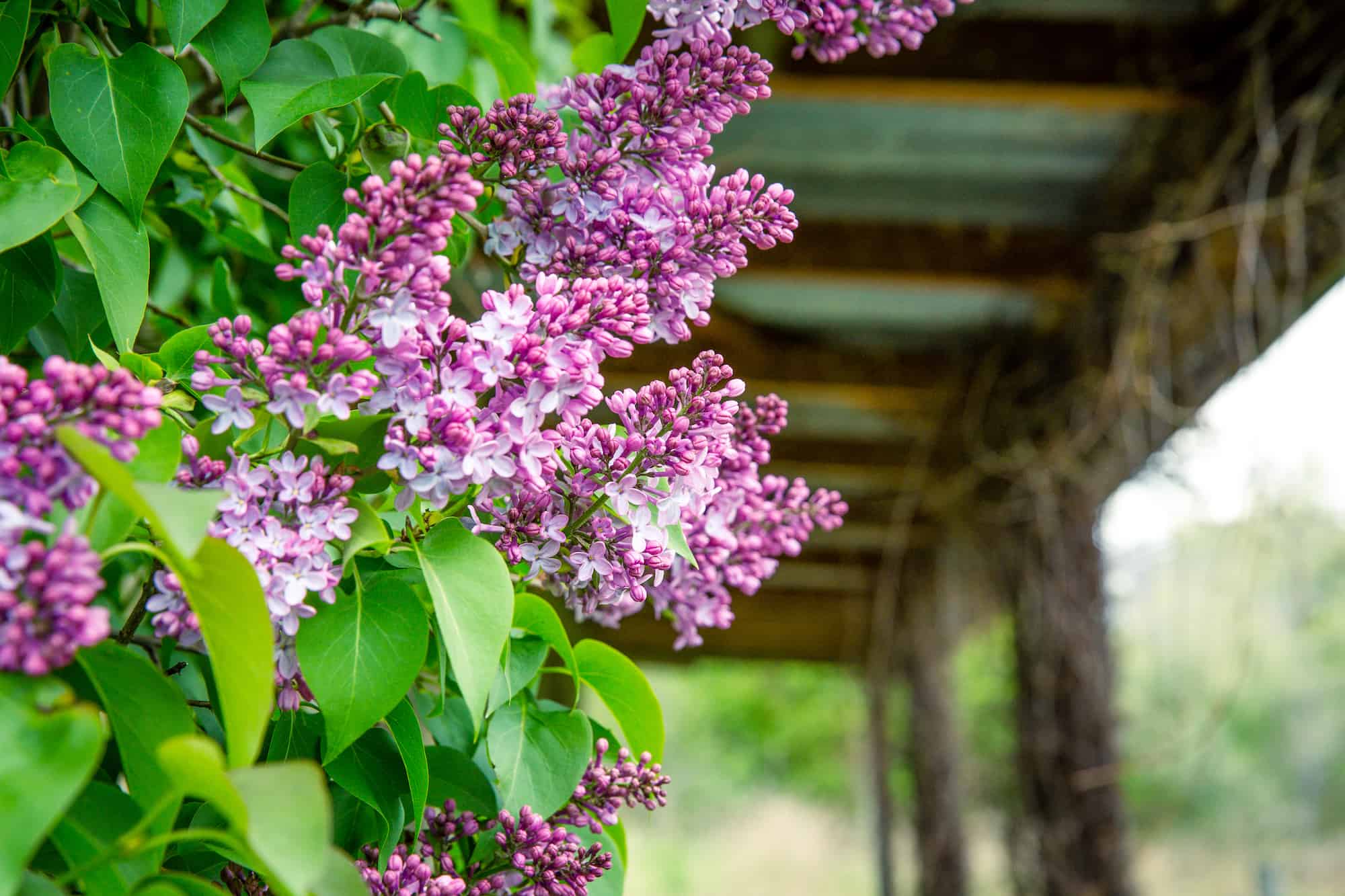 3. The little lambs
Wouldn't be spring in New Zealand without the lambs.
The countryside is dotted with them, jumping about and being generally cute. It definitely adds a layer of depth to a beautiful view.
Until all the local farmers think you're crazy for photographing their stock.
Curious pack of lambies outside Naseby at sunset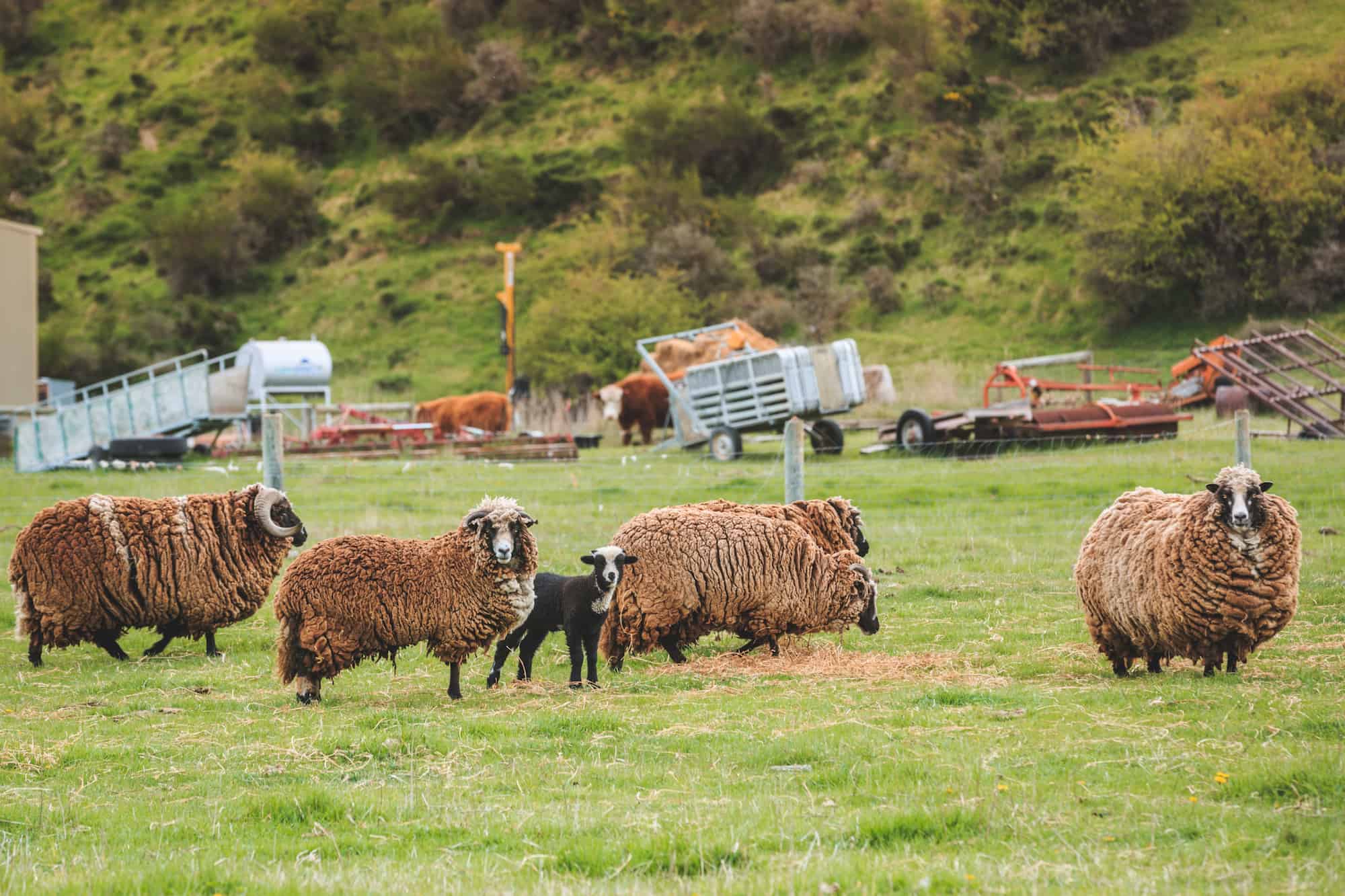 Aren't these the chubbiest, wooliest sheep you've ever seen?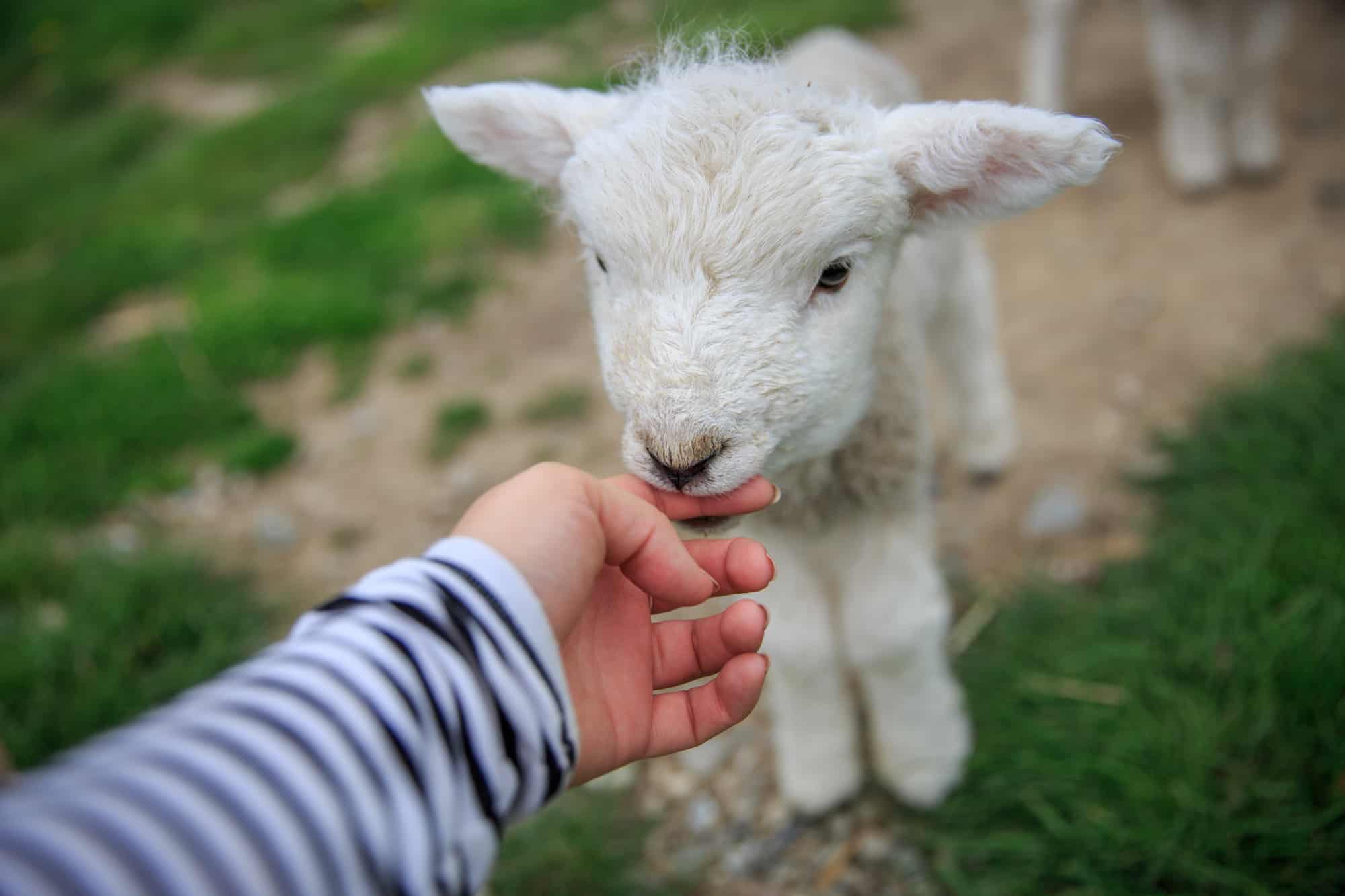 Oh how the tables have turned (yes, I went there)
4. The colors
Apart from autumn, I find spring in Central Otago to be incredibly colorful.
Usually the land is dry and arid, which it produces some of the most amazing wines in the world. It's often a million shades of brown, especially in the peak of summer. But this spring has been very wet which means lots and lots of colors.
I've often said spring is one of my favorite times of years to travel the South Island because it's so colorful. You often get red and pink and yellow valleys as crops begin to bloom again, with the mountain foothills green and even blue in the far distance and then white on top with the leftover snow.
Colorful garden at Hayes Engineering Works – a heritage site in Oturehua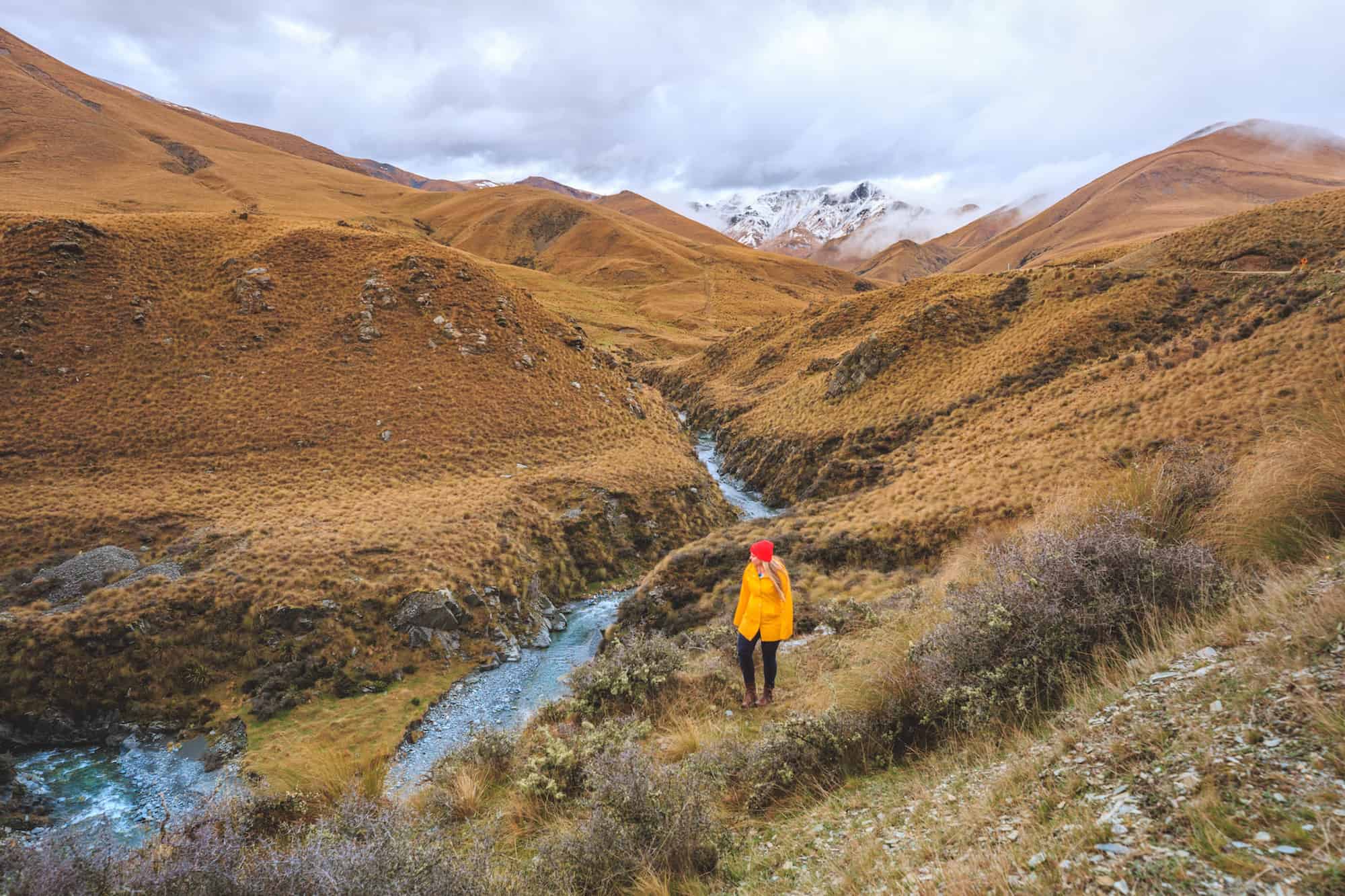 Fresh snow on the Danseys Pass
The view from the old cemetery at the Hamiltons – the only part left of the old gold mining town there
5. The wild thyme
One of my favorite things about Central in spring is that parts of the land turn purple as the wild thyme blooms. Seriously guys, it's stunning.
I first began to notice it in the spring on my drives to Dunedin, and only now have really come to fully appreciate is beauty.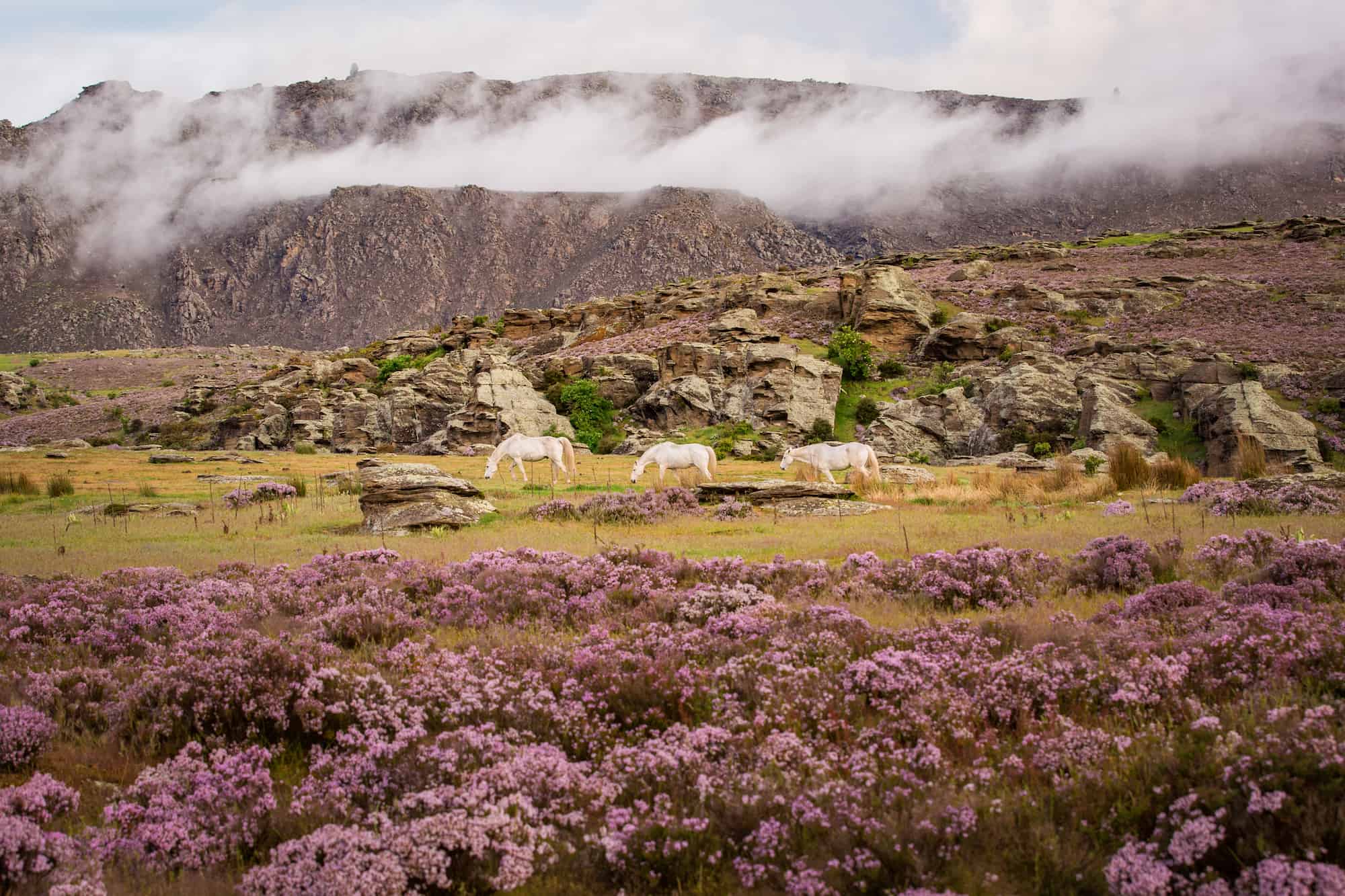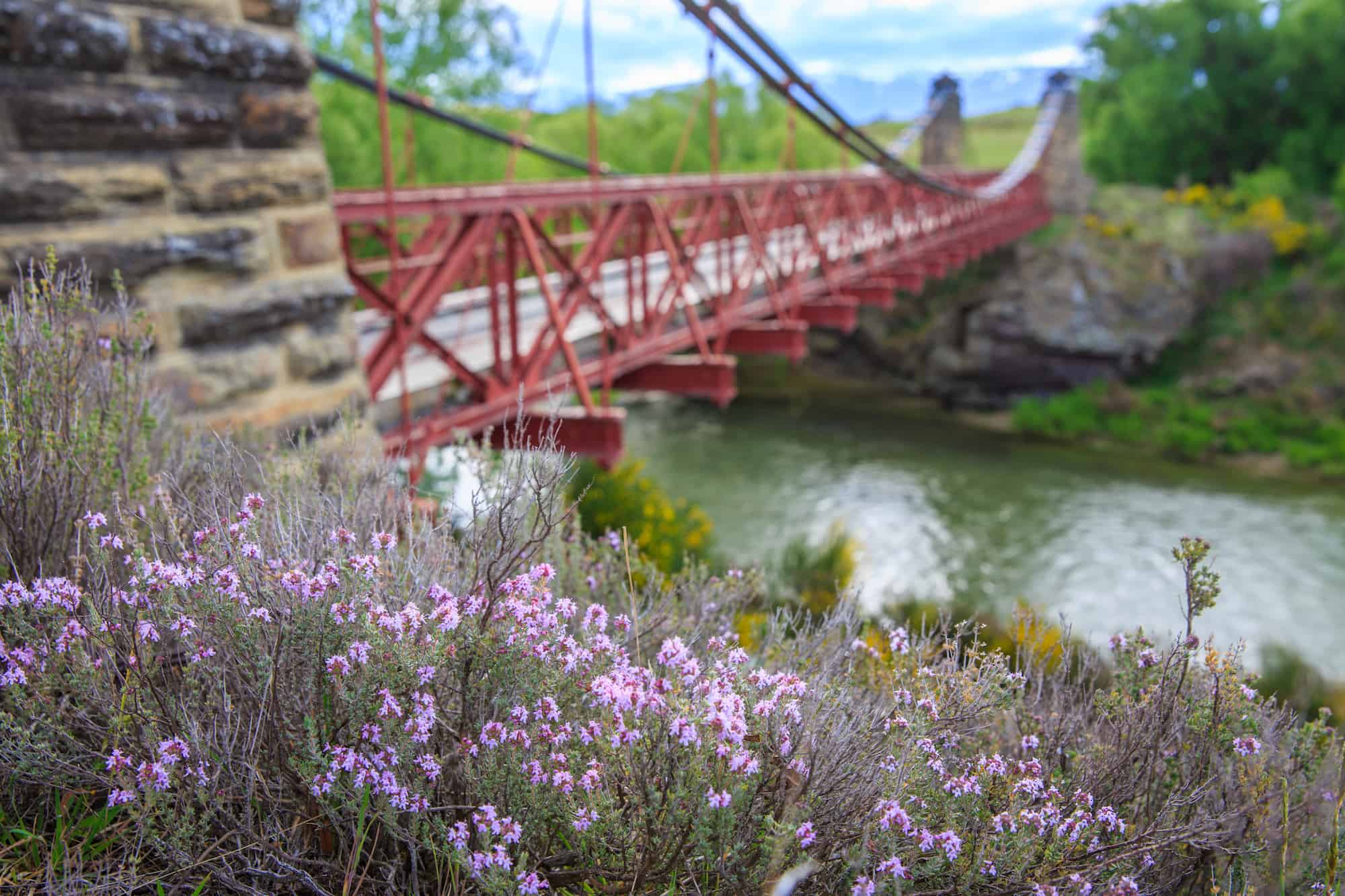 6. The mountains
I love the mountains around Central Otago. More flat-topped and rugged than the spikier Southern Alps, the ranges are often covered in snow in the winter and spring, and feel truly wild and desolate.
This is the land of merino sheep, of the great old high country stations, covered in windswept tussocks and old farm roads, like the Danseys Pass behind Naseby.
I still don't know them all by sight yet but I'm working on it.
7. The solitude
Central Otago is still pretty peaceful compared to so many of booming tourist hubs in New Zealand. It still feels low key and local, even in peak seasons when everyone is biking the famous Otago Rail Trail.
But like most of New Zealand, in spring it's really quiet. I'm not sure I met any tourists while I was there, and only a handful of intrepid kiwi travelers were out and about. It felt like I had the land to myself. For me, there is nothing quite so special as being all alone in a beautiful place.
It also meant that I met lots of amazing locals and felt like I formed a bond with all the new places I was discovering for myself.
What I mean by all this rambling is that Central is the perfect place to get away from it all and find some peace and quiet.
Lenticular clouds hovering over the Poolburn Resorvoir
The cutest B&B – The Maniototo Lodge in Ranfury
8. The history
Not particularly spring specific, but the history around Central Otago is pretty fascinating. It's just incredible to think that 150 years ago it was jam-packed full of people on the hunt to make their fortune in gold.
Nowadays the Gold Rush has ended and many of those towns have shrunk or disappeared, and the old houses have been swallowed back up by the land leaving lonely chimneys behind or sluiced out cliffs. With moderate and lovely temperatures, spring is the perfect time to explore the heritage sites and historical towns around Central.
Have you ever been to Central Otago? Did you like to get off the beaten path when traveling? Where's your favorite spring destination? Share!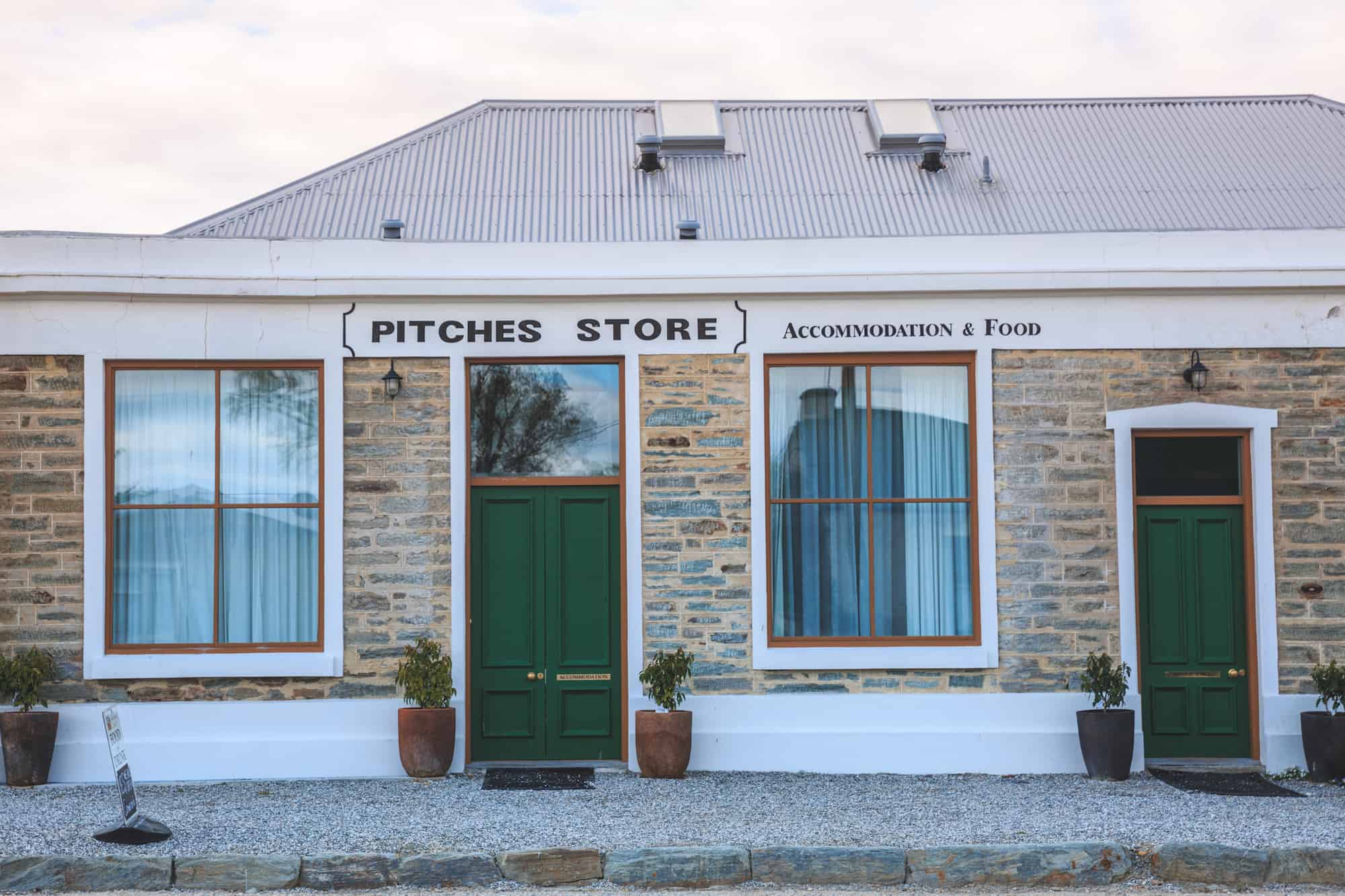 Over 1000 people lived in Ophir during the Gold Rush, now only 50 live here today
St. Bathans is a historic and lovely gold mining town in the Maniototo part of Central – often called a ghost town – and the Blue Lake here was manmade during the Gold Rush
Historic cute town of Naseby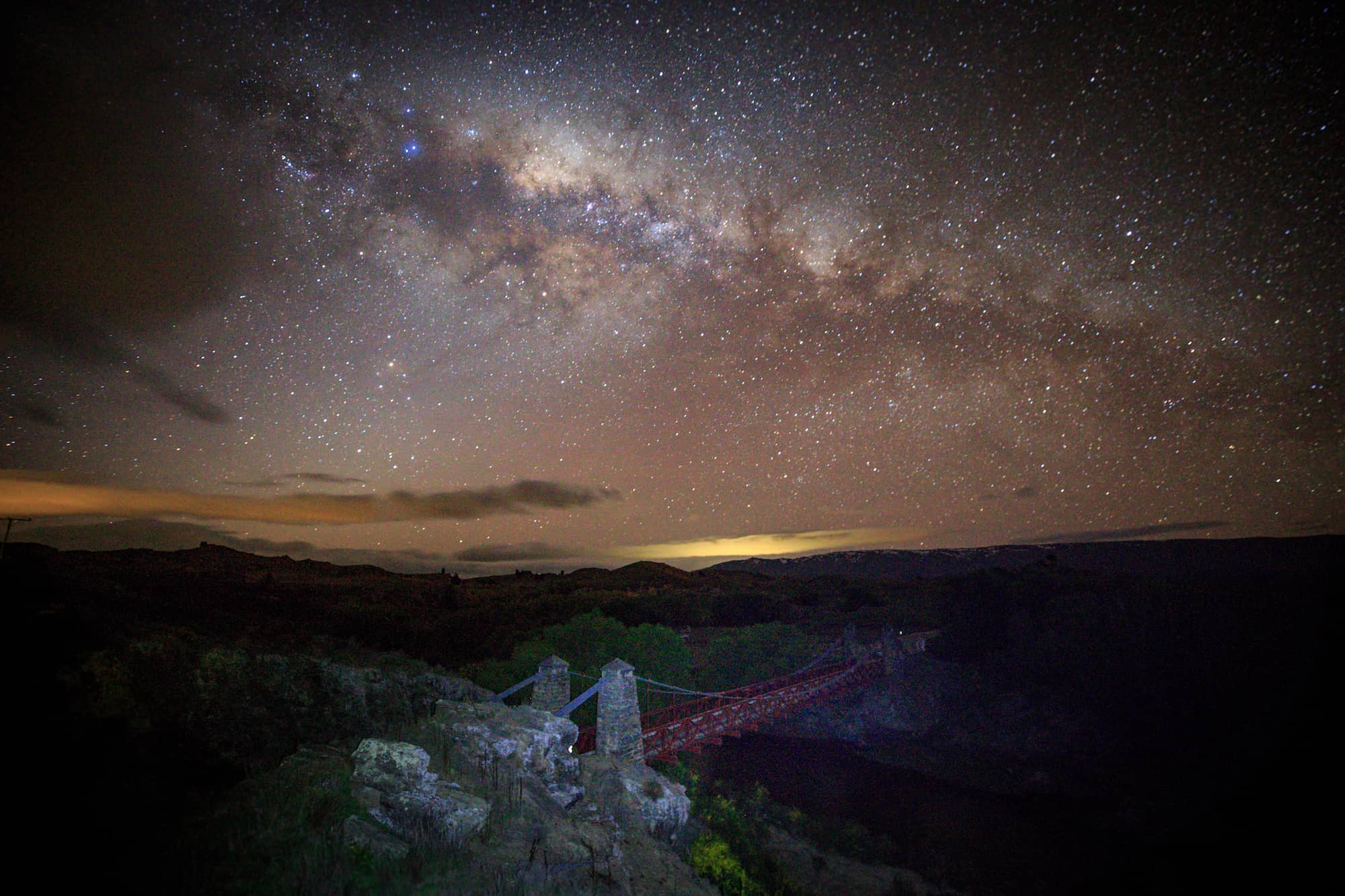 The Milky Way over the Daniel O'Connell Bridge in Ophir built in 1880
Many thanks to Tourism Central Otago for hosting me – like always I'm keeping it real – all opinions are my own, like you could expect less from me!