Lieselot De Brauwer is a freelance writer and travel blogger. She sees herself as a world citizen, but lost her heart to New Zealand and was an expat in Christchurch. She specializes in New Zealand and Canada travel, outdoor adventures and inspiring others to explore new places on her blog The World is a Circus
So you're finally planning to book your dream trip to New Zealand. Yay! About time, right?
But where to start? Flights I guess. Well, most people come in one of two ways. They fly into Auckland, which is New Zealand's biggest city on the North Island, or into Christchurch, the biggest city on the South Island, which has my favorite airport in New Zealand.
Depending on how you plan your trip, you must visit Christchurch, an awesome place to start, finish or just plain visit all on its own.
A city in a land that is famous for its wilderness, it could be easy to overlook, but let me tell you, as an expat there for years, it's worth stopping through to get a real for what makes New Zealand tick and to get a taste for real kiwi culture.
I'll be honest. Christchurch and I weren't love at first sight. It was more one of those slow and steady relationships where you really had to get to know each other first, with butterflies coming on later. But man, now I'm in love!
And that's a similar story for a lot of expats. The local community is tight-knit and takes dedication and time to break into.
Back in 2014, I arrived to visit Christchurch on a Working Holiday Visa – it's a very easy way to move to New Zealand for a year or two as a foreigner and travel around and work at the same time. It's one of the best ways to get to know a place, and there's a lot of work available in Christchurch. 
The story of Christchurch is one of both sadness and hope.
In 2010 and 2011 two big earthquakes hit Christchurch, killing 185 people and leaving the city in ruins. Seven years later and the city is still being rebuilt and has a very unique feel to it. It's a place unlike any other I've been to. Empty parking lots now take up the space where buildings used to stand tall. The whole city feels like it's still under construction, because, well, it still it. 
But I highly recommend visitors look beyond the orange traffic cones and scaffolding because Christchurch has quickly become a vibrant and creative city. While many people left after the earthquakes to start there lives somewhere else, the people that stayed are incredibly passionate about growing the city in a creative and lovable way.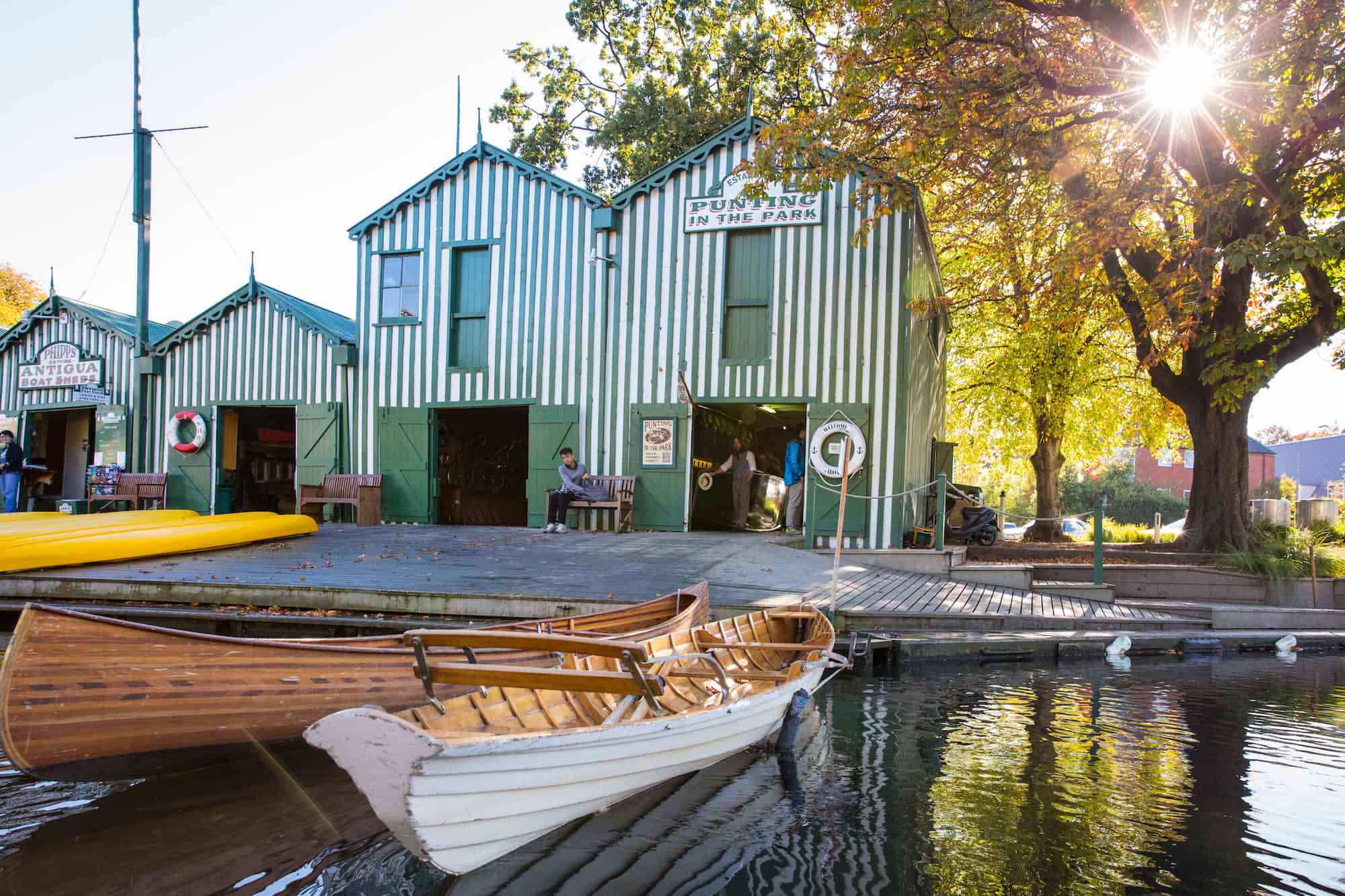 And because it's changing all the time as the construction continues, it's like a new city every month.
There are always temporary art pop up stalls around town, speakeasy bars and food trucks galore. The city is always visibly changing as it undergoes its rebuild.
New restaurants and unique bars keep popping up; there are little markets everywhere, cute cinemas and original stores that are so worth exploring! In one word, Christchurch is quirky, filled with hidden gems and little pop ups everywhere. There are even dancefloors outside with music in some of the places where buildings used to be where you can pop in some coins and dance like no one is watching to your favorite songs (spoiler alert – people are in fact always watching)
Here are some of my favorite reasons to visit Christchurch, New Zealand, and eight ways this city bit by bit made me fall in love with it. I can promise that you'll fall in love with Christchurch too!
1. Christchurch has a kickass coffee culture
Seriously, you have to make an effort to have a bad cup of coffee in Christchurch, which would be a real shame!
New Zealanders are really into their coffee, especially the perfect flat white. I went from not drinking coffee to becoming a caffeine addict since moving here. Just saying… Be careful if you don't want to get hooked on coffee.
Christchurch has an abundance of cafes, offering a lot of fresh meals and delicious drinks, many in quirky and unique spaces. It's a real treat for your taste buds. Even you're not into coffee they are great places to just hang out and spend some time while in the city. 
I spend a lot of time in Addington Coffee Co-op. The food and coffee are delicious and they focus on an ethical way of doing business. 70% of their profit goes to local and overseas communities.
Another favorite is C1, downtown Christchurch. They literally have the food coming out of the ceiling – check it out for yourself if you don't believe me!  This is a Christchurch classic and local fave, and if you only go to one cafe, come here. 
For brunch Hello Sunday is the place to be – tucked away in an old 19th century post office in Sydenham, make sure to book a table, as it's very popular. Don't be put off by the small and busy area when you enter, there is a larger room and courtyard in the back. Hello Sunday offers granola, quinoa salad, savory crumpets, the traditional eggs benny and so much more along with fabulous coffee. It's really next level brunch, and therefore my favorite!
There are so many other cafes I love in Christchurch but here are a few:
Black Betty Cafe

The Cup Cafe

Park Ranger

Unknown Chapter

Uncommon

Supreme Supreme

Black and White Coffee Cartel
2. Admire all the amazing street art
Is it just me or do the best cities in the world have beautifully commissioned street art?
Christchurch breathes creativity. You just can't escape it here. 
The town has taken the rebuild after the quakes as an opportunity to make the city even better than it was before. The city center was a mess, but beyond the abandoned skyscrapers, walls of beauty started to appear. Local and international artists created street art throughout the city and helped bringing it back to life, many of which was on condemned buildings or the ruins of a place.
Now the trend is growing with huge beautiful murals popping up all the time, some of which are done by worldwide famous street artists, especially after the festival Rise in 2014, which brought in mega talent for an exhibit at the Canterbury Museum.
A walk through town will guide you past impressive street art. This interactive map shows you where to find the latest street art in town. Christchurch is actually called the Garden City, because of all its flowers and gardens, but I think we should call it the street art city. Don't you agree?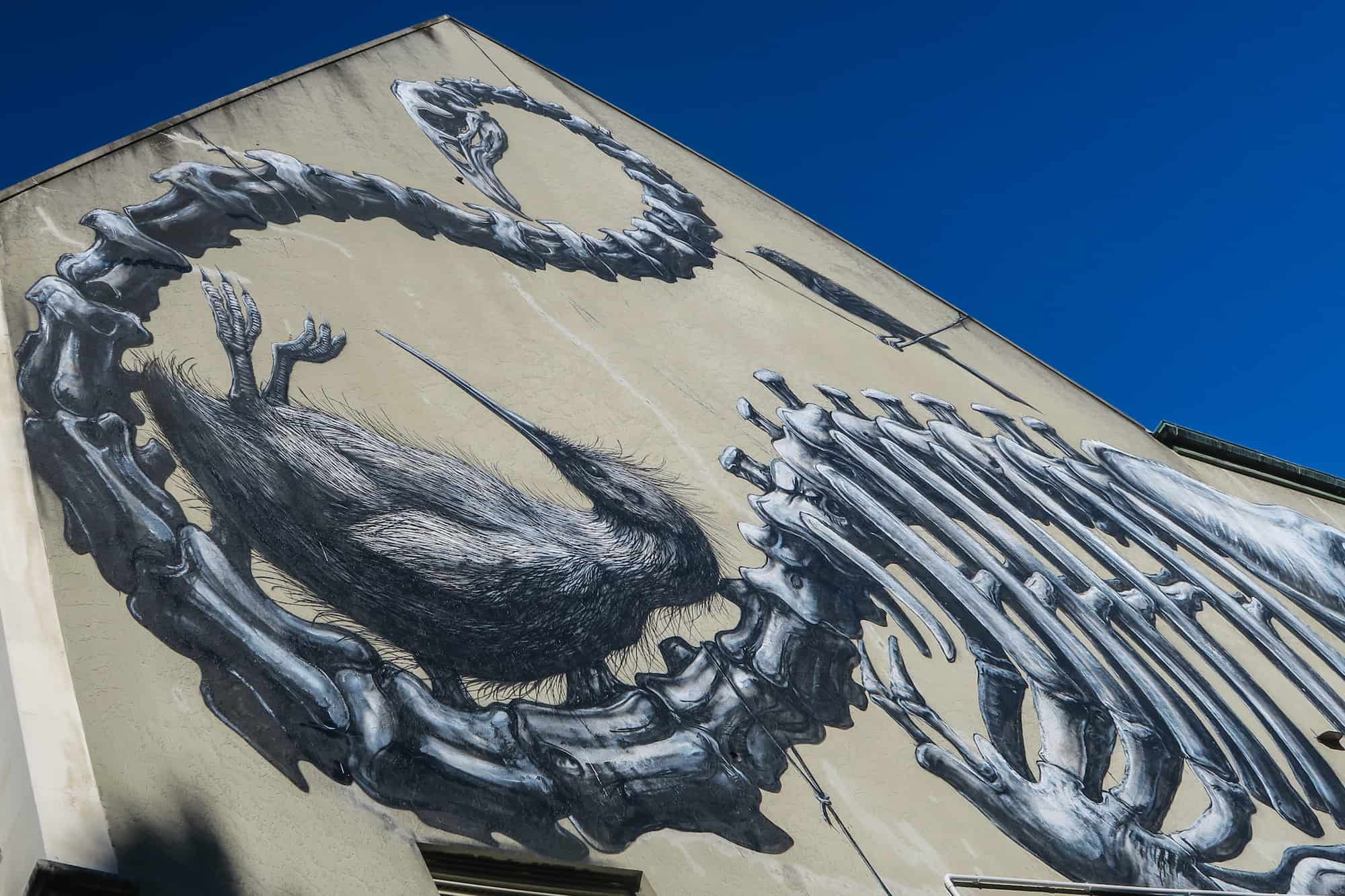 3. And oh my god, the food!
After the Christchurch earthquakes, a wave of creative entrepreneurs started up their own hospitality businesses, making the city even more delicious, which means there is no shortage of incredible dining options around town. 
And there is something for everyone. From oriental and Mexican to local lamb chops, here are a few of my favorite spots you definitely need to check out on any trip to Christchurch:
Pot Sticker Dumpling Bar

. Warning: the food is to-die-for, and that's probably what you'll want to do after stuffing yourself with their dumplings and bao burgers. But don't be scared, you'll be in dumpling heaven!

Cook 'N With Gas

is more of a fine dining restaurant. It's set in a historic 1860's villa, with frames of old movie stars on the walls. They only use local vegetables and meat from the Island, and for a meal à la carte you'll pay about 45NZD. It's a bit more expensive than fish and chips, but I promise you won't regret it.

Burgers & Beers

is my favorite stop after a day out in the mountains. The staff is super friendly and the burgers are just as they should be: big, tasty and with lots of options (I always take the one with avocado!). Definitely the best burger joint in Christchurch.

The Afghan

is a Christchurch secret and has all the goodness. It's very basic, but the food is delicious and perfect to share with a group of friends.  

Mythos Greek Souvlakis

on Colombo Street is another good one if you like souvlaki

New Regent Street is the place to be for drinks, from cocktails to authentic bars and liquor. Check out

The Last Word

and

The Institution

. One block further there is the

O.G.B Bar,

which is located in the entry hall of the Heritage Hotel.

For local crafted beers you should visit

Volstead Trading Company

,

The Brewery

and

Smash Palace

. The latter is a very popular and unique outdoor bar. Every Wednesday there is a Couchsurfing gathering, which is great if you want to meet other travelers!
4. Tuck in somewhere cute and quirky
Don't come to Christchurch and stay somewhere lame. In a city full of arts, culture and general weirdness that often can't be explained, you should find some accommodation that you'll really enjoy being at.
For those of you on a budget, why not stay in the Jailhouse? One of the best backpacker hostels in New Zealand, it is, yes you guessed it, in a former jail.
And if you are looking for a little more comfort, check out Eco Villa, a small and lovingly designed boutique hotel in town.
If you're after the finer things in life, one of Christchurch's best hotels has to be Hotel Montreal, a stunningly designed luxury hotel in town, full of charm.
5. Even though it's a city, you're never far from nature 
One of the best things about Christchurch is that it's the epicenter of some great nature, surrounded by the ocean, rivers, lakes and beautiful hills. I lived on those hills, and I can tell you, it was the best. I got the most beautiful sunsets and sunrises; I could go running on beautiful trails whenever I felt like it, and rock climbing is just around the corner.
Nature is very accessible here, from local parks to around Christchurch to heading outside of the city center, you'll find many hiking tracks and outdoor opportunities. Some of the local favorites that are close to Christchurch are the Port Hills (check out Godley Head and the Rapaki Track) and even further afield to the Banks Peninsula (Governor's Bay, Diamond Harbour or Beacon Point); or you can even just go for a stroll along one of the many beaches!
Southeast of Christchurch are Sumner and Taylor's Mistake, which are popular places for surfing, and are great places to rent a board and have fun on the waves while mountain bikers can whip up to the Port Hills. But if you're more into rock climbing like I am, the Port Hills are the place to be. Albert Terrace is a great place for beginners while and Cattlestop Crag is another favorite, giving you a beautiful view over the city.
6. Check out the neat suburb of Lyttelton
Lyttelton is an artsy little port town 15 minutes from Christchurch over the beautiful Port Hills. It is home to a lot of cool bars and cafes, like the Lyttelton Coffee Company, though my favorite spots might have to be the Lyttelton Farmers Market which happens every Saturday from 10am to 1pm. 
Discover local products and the freshest bread, while enjoying the funky market atmosphere. One day I found myself dancing in the crowd, when a live band was playing. This is one of my favorite places near Christchurch. 
And don't forget to check out Roots, one of the best restaurants in New Zealand is tucked away in Lyttelton. A cozy restaurant with seasonal degustation menus, it's a great place for a fabulous feed.
7. There's always something going on
One of the best things about Christchurch is its creative vibe with plenty going on. There's always something new and quirky around the corner.
The Gap Fillers project is another outburst of creativity. Gap Fillers literally fill up the gaps left behind after the earthquakes. You can find an outdoor Dance-O-Mat, book exchange corners, and before you know it you'll find yourself totally immersed in a giant-size Super Street Arcade. If you want to see the real quirky and unique side of the city. 
If you want to discover local and international artists, definitely visit the Christchurch Art Gallery near the Botanic Gardens. There are more than 20 exhibitions and installations and all of that in beautiful exhibition rooms. The entry is free, and on Wednesday nights it's open until 9pm.
I have a secret to tell. New Zealand is home to many independent and quirky cinemas with my favorite being the Alice Cinématique, which is actually a video rental shop – yes they still exist. There is a small door that leads you into a magical Egyptian-style theater! Find a list of more unique cinemas in New Zealand here.
I'm not a big shopper, but Christchurch has a lot of great stores. The Tannery shopping center for example is way more than just a shopping mall. The architecture is beautiful, and the mall contains many unique boutique shops.  
8. So many great day trips from Christchurch
Christchurch is the perfect base for some awesome day trip because of its great location you have access to many of the best places on the South Island. Here are three of my personal faves!
1. Akaroa
Akaroa is a must-visit, especially in the autumn. 
This small French-inspired town on the Banks Peninsula is one of the quirkiest you'll find in New Zealand. There is lots of French food to try, activities to do and wildlife to encounter. You can swim with rare dolphins, learn about penguins, meet cute alpacas and all of that in a beautiful backdrop. You can even stay in one of the iconic glass PurePods in Little River. 
The drive from Christchurch to Akaroa takes about an hour and a half, and it is absolutely gorgeous.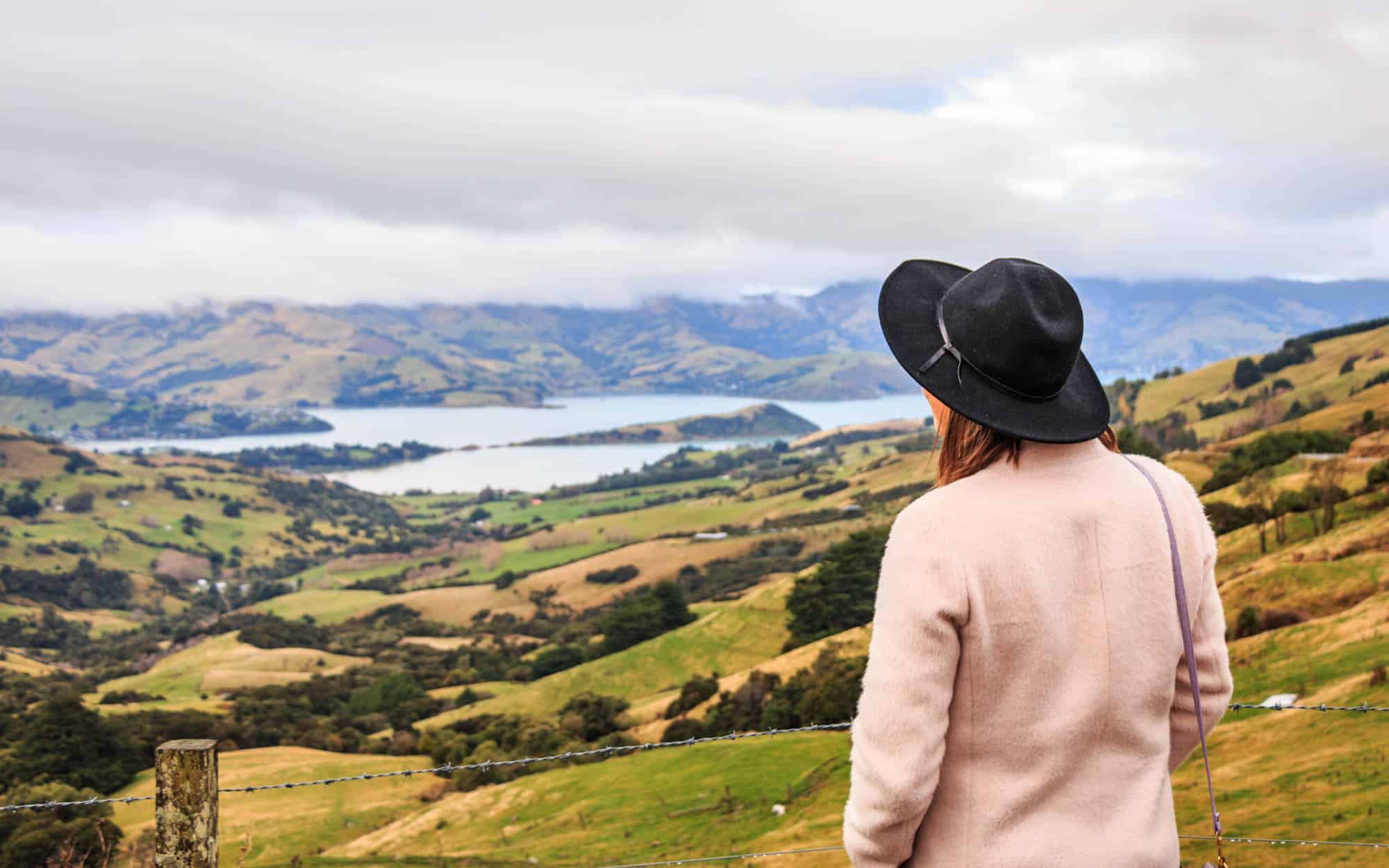 2. Arthur's Pass
Arthur's Pass is worth the two-hour drive from Christchurch, and it's the place to be for hiking! One of the three mountain passes that traverses the Southern Alps of New Zealand, it's an incredibly beautiful part of the country with great hikes, waterfalls, rivers and activities for getting outside and a tiny little blip of a village. 
There are tons of scenic views and hikes in the area, like Castle Hill Peak, Temple Basin, and Avalanche Peak. There's something for all levels and adventure. 
Be sure to stop at the Cave Stream, where you follow a river through a cave. It's super fun and exciting, but don't go by yourself. It's one of the best-kept secrets in the area. And don't forget to walk up to the Devil's Punchbowl waterfall, recently named one of New Zealand's best short walks by DOC.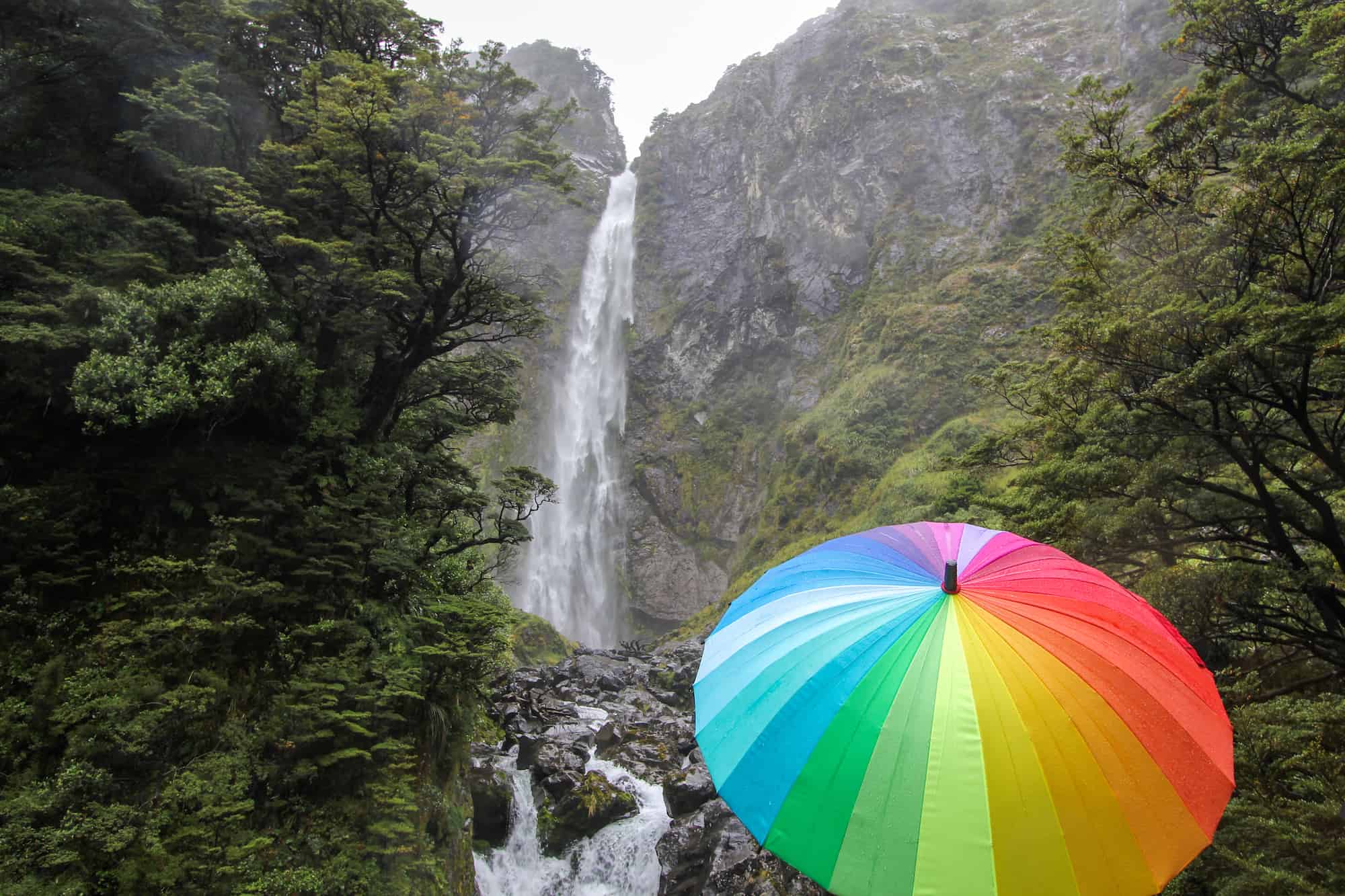 3. Kaikoura
A 3 hours drive north of Christchurch is the stunning seaside town of Kaikoura, where snowcapped mountains meet the ocean. It's known for its rugged coastline, incredible marine wildlife and seafood – try the crayfish! It's also the best place to encounter some iconic New Zealand fur seals from up close.
Kaikoura was severely hit by an earthquake in 2016 which damaged the coastal road to the town and has only just been reopened, so it could use all your love! Spend some time there, have a coffee and enjoy this beautiful part of New Zealand!
Whale watching and swimming with dolphins are two of my must-dos in Kaikoura, and if you really want to treat yourself, stay in a luxury treehouse at the Hapuku Lodge.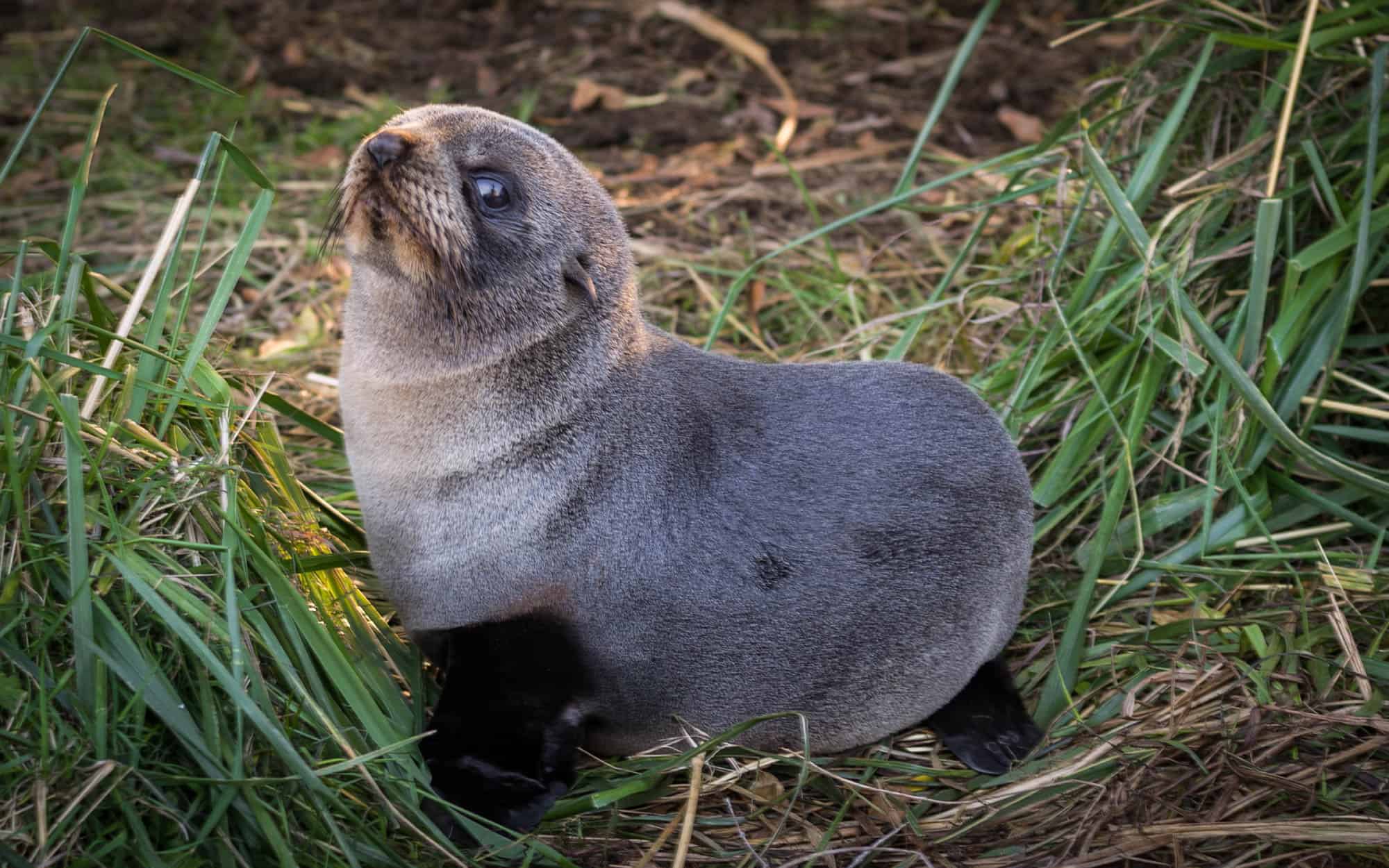 There is so much to do, see, taste and explore in and around Christchurch and this is only scratching the surface. 
I imagine by now you should be convinced that Christchurch is worth a stop in your New Zealand itinerary – because it really is! A place filled with great quirky spots, amazing locals, delicious eateries and fabulous nature right on its doorstep, it's worth either stopping for a few days here on any New Zealand itinerary or as a base for your adventure around the South Island. 
Have you ever been to Christchurch? Have I convinced you to put it on your bucketlist? Share!
Lieselot De Brauwer is a Belgian freelance writer and travel blogger. She specializes in New Zealand travel and outdoor adventures. You can view her work at The World is a Circus or on Instagram and Facebook.