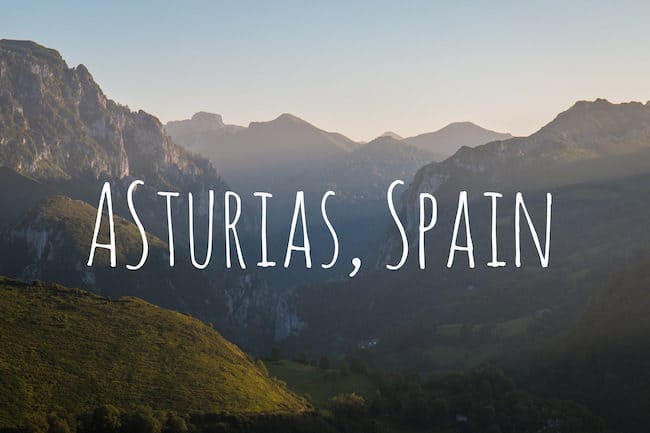 I've been home for a month, and I've been dragging my feet about writing my first post introducing Asturias, Spain. Not because I didn't want to or anything like that, but mostly because I didn't want to share it!
I am so selfish!
There's a first time for everything, and this might be one of my first big travel moments of not wanting to divulge the secret of a destination simply because I don't want the word to get out because it is THAT amazing.
I really don't understand it, but this little region of Asturias has to be Spain's best-kept secret (map here). How it is not the most visited region is beyond me. I found myself constantly surprised, I took about a million photos and I had the biggest grin on my face the entire time. And man, when it was time to leave? I basically cried on the train all the way to Barcelona.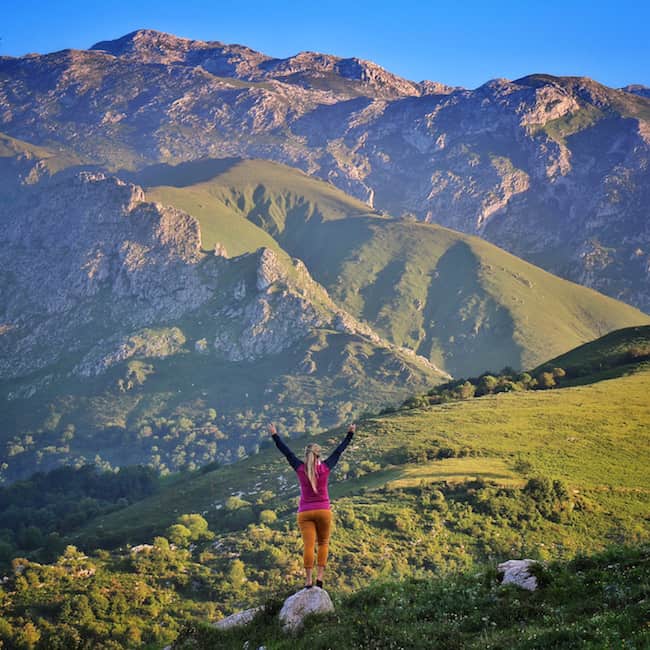 For me, all of Asturias is a fairytale, a place unchanged by time and unaffected by the outside world.
I've held Asturias on a pedestal in my mind for years and years, a place I knew I'd love but never had the time, money or means to get up there. I've always had this viral photo in the back of my mind for Asturias, and I've loved northern Spain ever since I spent a year in La Rioja. As a cheap backpackers and broke English teacher in Spain, it was not the easiest place to travel around, mostly because you need a car to see it properly.
Though there is plenty of public transport and I did travel there and back by train with my Eurail pass to Oviedo, I knew I wanted to do a road trip. The last hour of the train ride through the mountains I basically had my faced smooshed against the window ooh-ing and ahh-ing over the amazing landscapes thinking GET ME OFF THIS TRAIN! I wanted to see it all!
Finally getting to visit this region of Spain I had been thinking about for years was a dream come true! While I might have been nervous at first that it wouldn't live up to my imagination, it actually blew me away to the point where I wanted to move there.
Here are 10 reasons why I fell in love with Asturias, Spain.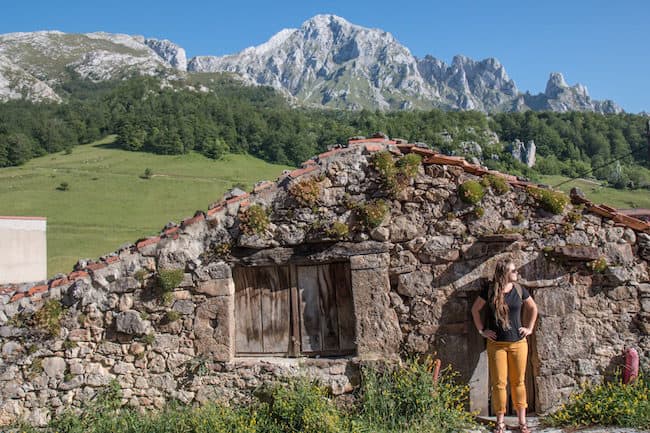 1. Climbing among the Picos
One of the main reasons I really wanted to visit Asturias was for the mountains. A lush green region filled with snowcapped peaks, it is definitely not the stereotypical image you might have for Spain. It looks more like Ireland or Switzerland than dry southern Europe. And Asturias' horizon is defined by the beautiful Picos de Europa (the Peaks of Europe) mountains, with the Naranjo de Bulnes mountain dominating the skyline.
Especially since I moved to New Zealand, I have become obsessed with mountains. I love looking at them, climbing them and just being in alpine environments. And the mountains of Spain had been calling to me for years and years.
While I write more in depth about the walks and beautiful spots I explored in the Picos on this trip, there are three spots I MUST mention now because they completely and utterly wowed me.  And I just have to share. Even though I don't want to.
The first is this village above, called Sotres.
It's the highest village in the Picos de Europa mountains and it's the most picturesque, historical mountain town you could ever possibly imagine. Picture crumbling old farmhouses covered in wildflowers beneath snowcapped mountains, lambs frolicking about and beautiful stone houses tumbling down the hills with terracotta roofs with cowbells twinkling in the distance.
Basically the entire time I was there, I kept thinking, this place CANNOT be real. It's too perfect.
The second place was hiking to the Refugio de Urriellu, a mountain hut at the base of that iconic mountain peak in the national park. I adore hiking and have barely explored hikes in Spain, so it was a dream come true getting the opportunity to walk among these beautiful mountains and through historic farmland.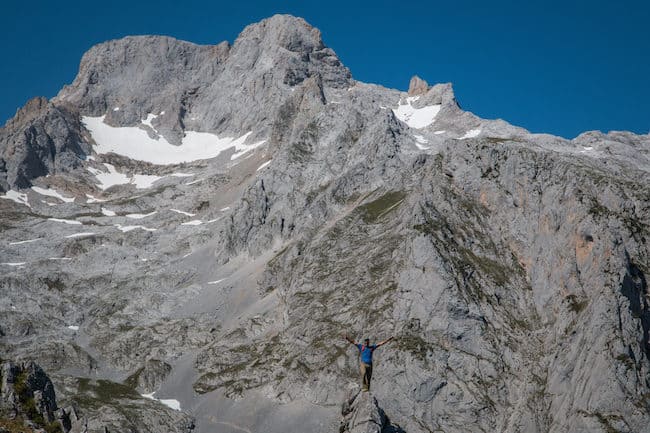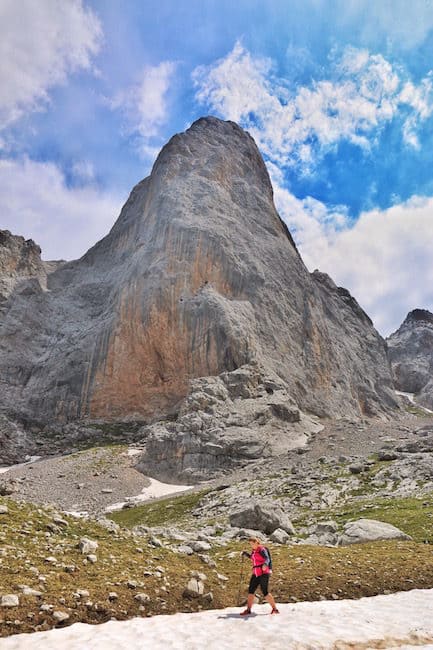 And finally, another beautiful hike was walking to the historic village of Bulnes, another beautiful mountain village in the mountains. And until 2001, the only way to get there was to hike. Yes, hike. Since then a tunnel train funicular has been built in the mountain for the few locals that are left, but if you have time and it's a beautiful day, you should take the old route along with the mountain goats.
It is really an amazing experience and means you definitely earn a beer in the village at the top.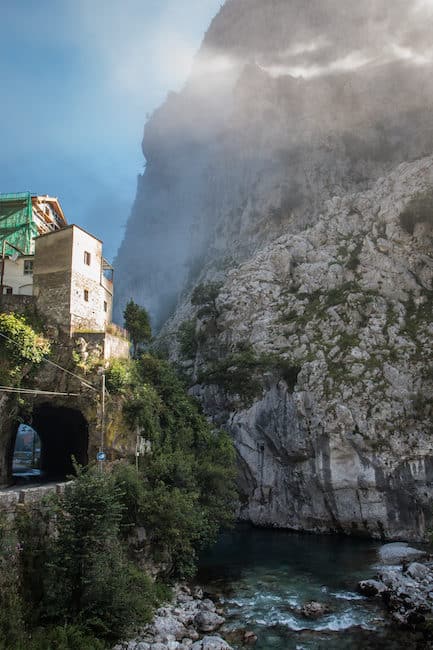 2. Trying out the local cider culture
Mar, montaña y manzana – or the three "m"s that I kept hearing over and over again while in Asturias: "sea, mountains, and apples." If there are three words to describe Asturias, it would be these. The beautiful mountains of the Picos. The incredible coastline and seaside villages that define it's northern borders, and then the amazing cider culture.
While living in other parts of Spain, I quickly became familiar with Asturian hard cider, mostly from the dramatic way it's poured. There is an amazing culture around la sidra asturiana that I'll delve into in another post, but it was worth mentioning here because it's one of the things I love about the region.
All over Asturias you'll find sidrerias, cider bars, where you go with friends after work for a snack and to share a green bottle of cider, which is poured in a specific way to aerate the cider. Unless you're me, then you just spill it everywhere.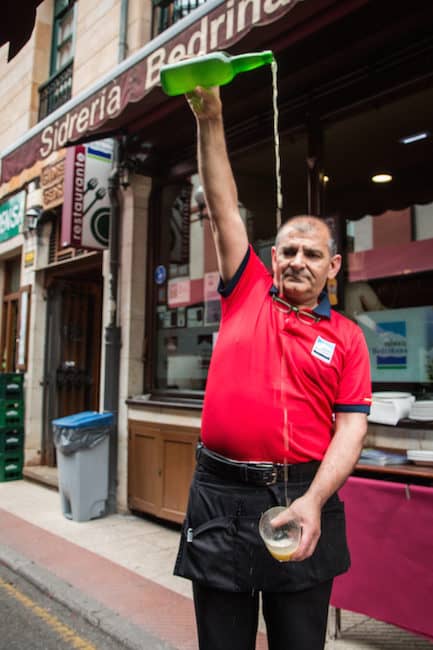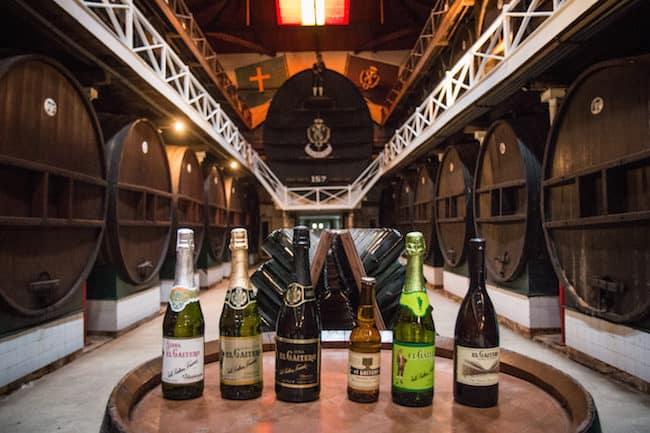 3. Falling in love with the colorful fishing towns
Because the entire northern side of Asturias is wild coastline, there are dozens and dozens of the most picturesque seaside fishing villages I have ever seen. There are so many it's hard to keep them straight!
Colorful houses and bright shutters decorate these little towns and the water around them is usually tropical turquoise, not something I was expecting at all!
Brightly colored boats bob around in the calm harbors waiting for their turn at sea, and life moves around completely unchanged in these towns. It really is extraordinary!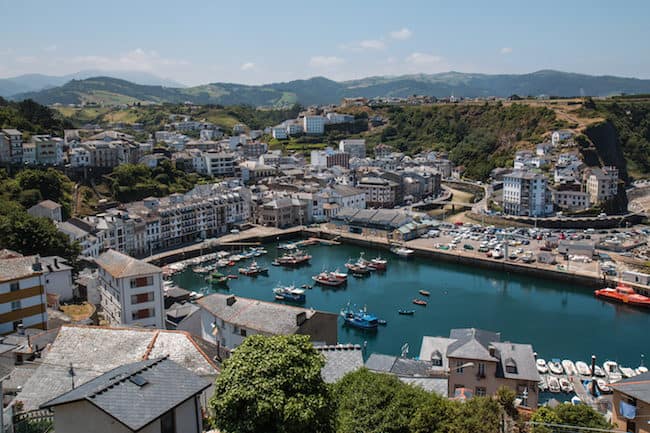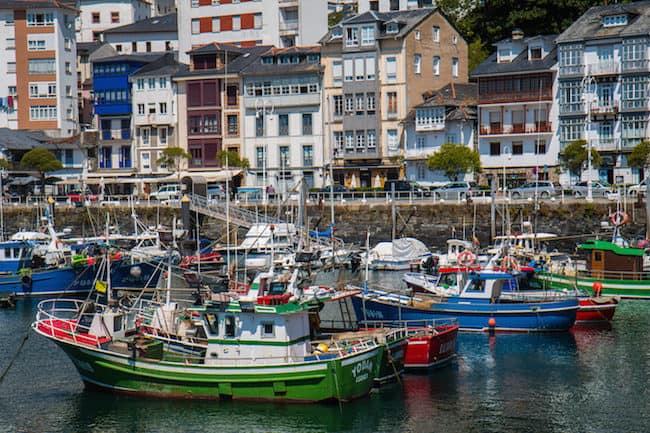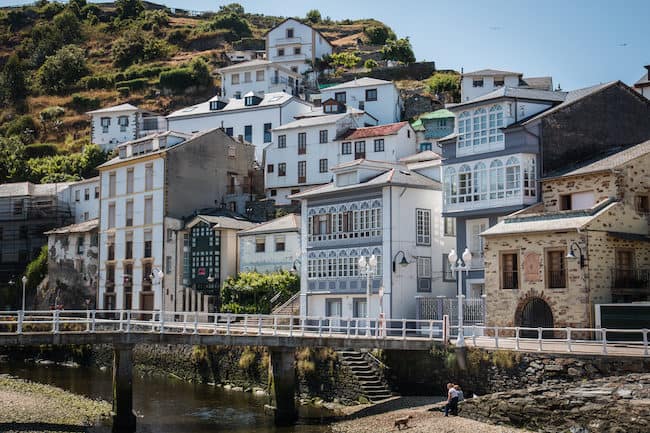 Luarca
Ribadesella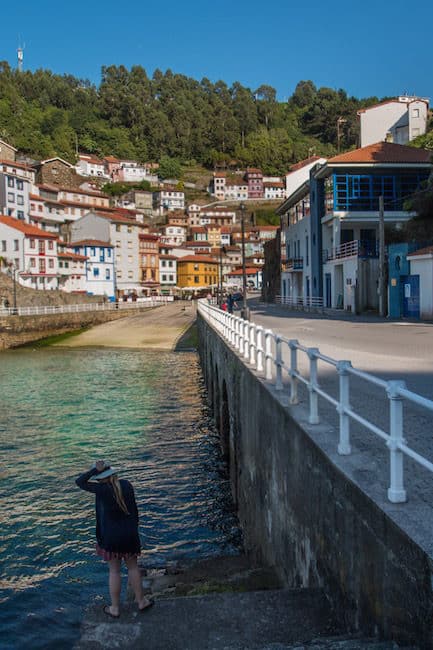 Cudillero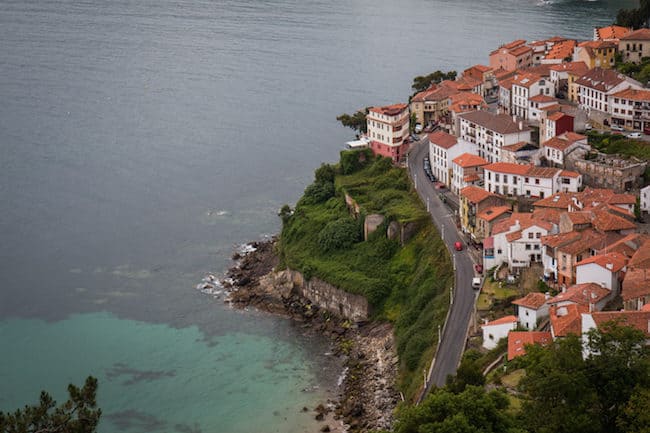 Lastres
4. Reliving the history there
In the Middle Ages, Asturias was its own separate kingdom in Spain. Because it was tucked away so far north, it never really came under Muslim rule and eventually became the heart of the Reconquest of Spain by Christians. I majored in Spanish and focused on Spanish history in college so it's a place I've been reading about for years and years.
In 722, the Christians had their first victory over the Muslims in a place called Covadonga, which is now a holy site in Asturias in the mountains. There are two stunning mountain lakes you can visit and walk around.
Trust me, this place looks like Switzerland more than Spain.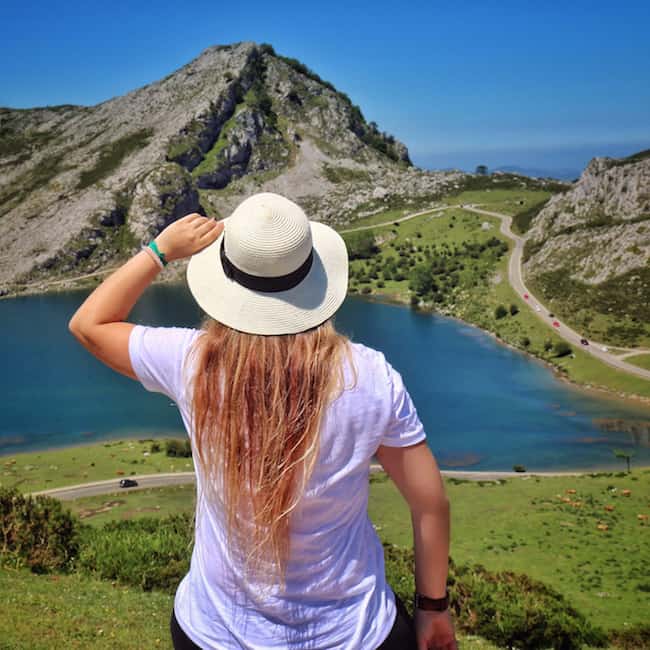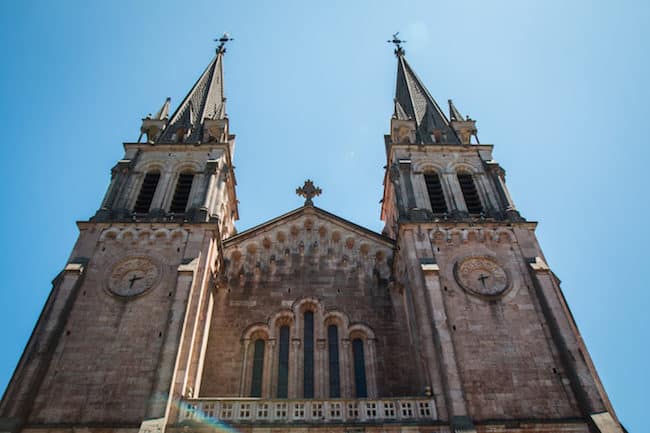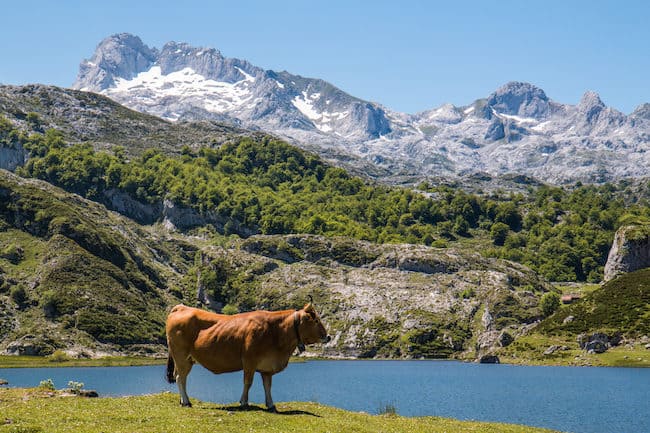 5. Meeting the friendliest people
While I've found Spaniards to be a generally friendly bunch, at least once they get to know you, that being said, I found the asturianos to be exceptional. I wanted to hug and be friends with everyone here! Which I did, and trust me, nothing baffles Spaniards more than when you go in for a big old American style hug instead of the polite cheek kisses.
More hugs!
I think a lot of it has to do with the fact that Asturias, like New Zealand, has a small-town feel to it. Even the cities like Oviedo feel small; it's like you know everyone. While places like this are my absolute favorite types of travel spots, sometimes I get nervous because I hate being the outsider, something amplified in Spain due to my American-ness. But luckily I didn't have any problems at all and everyone I met, seriously everyone, was just extraordinary. So friendly and open, helpful and patient.
To me, nothing speaks more volumes about a place than the kindness and attitude of its locals. In that respect, Asturias is a winner!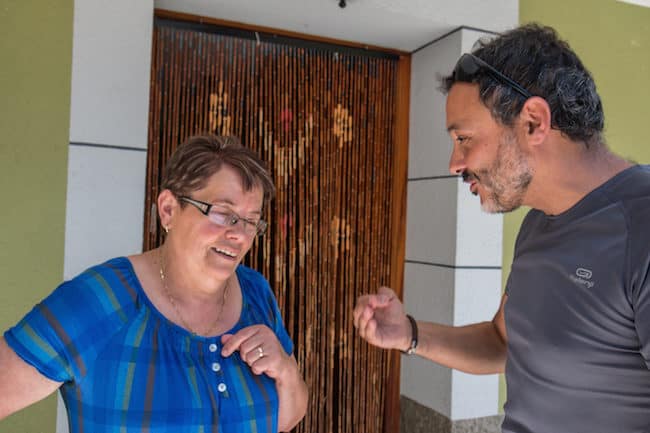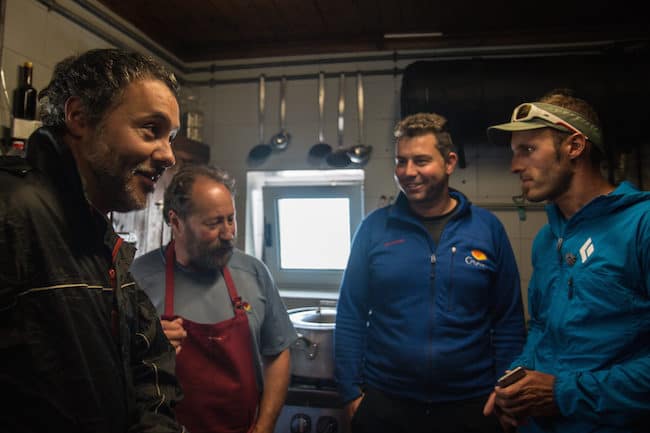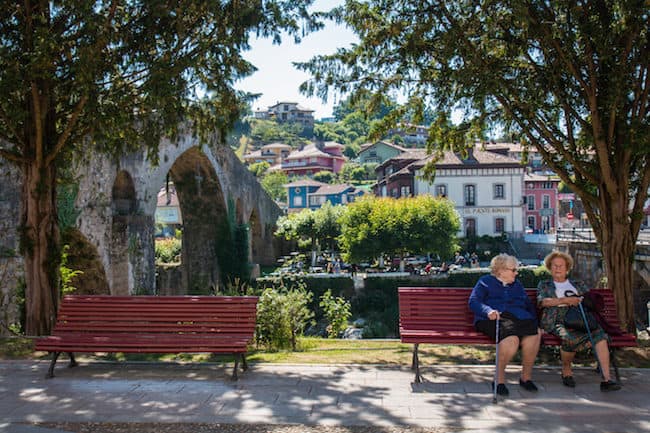 6. It's the stuff of legends
Is it just me, or do you guys think all of these photos could be used to illustrate a children's fairytale book?
I mean seriously Asturias, stop it. I don't have enough memory cards to handle all the beauty you threw at me in a week. Misty mountain sunrises, crumbling abandoned ruins covered in vines and flowers, moss covered bridges (that trolls definitely live under) and fairytale mansions left, right and center. Not to mention every great place and every beautiful spot had an amazing story to go along with them.
Oh, and did I mention it's home to some of the most amazing animals? Bears and wolves still roam the mountain forests in Asturias and it's even home to an endangered historic mountain pony called an asturcón. Seriously?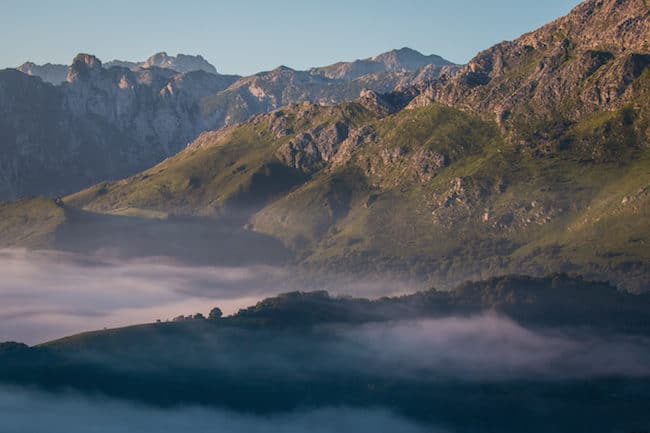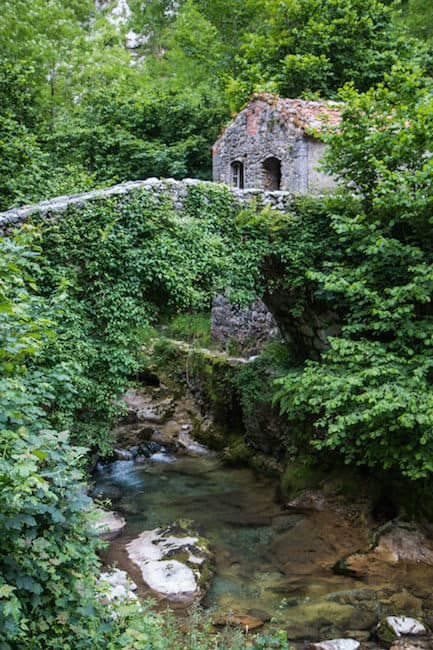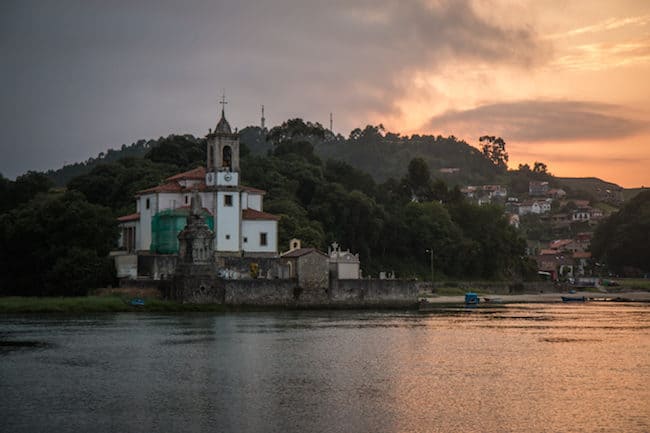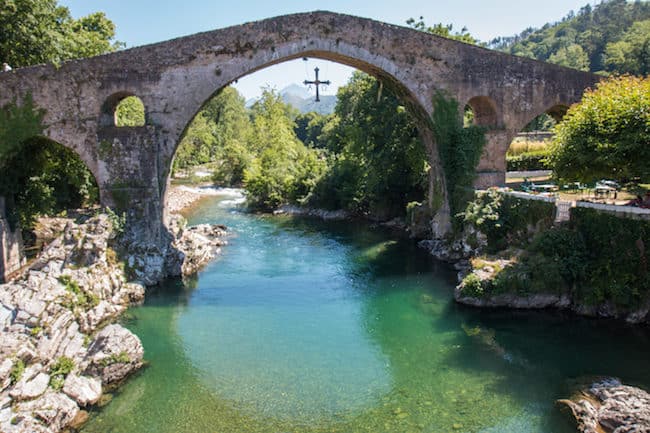 7. Tasting the most amazing seafood
I am going to have to keep this part short and sweet because it not, I am going to cry because I miss Asturian food so much!
I absolutely love seafood, something Asturias has plenty of, my god. I made sure almost every meal had some type of seafood in it and it all blew me away.
Take me back!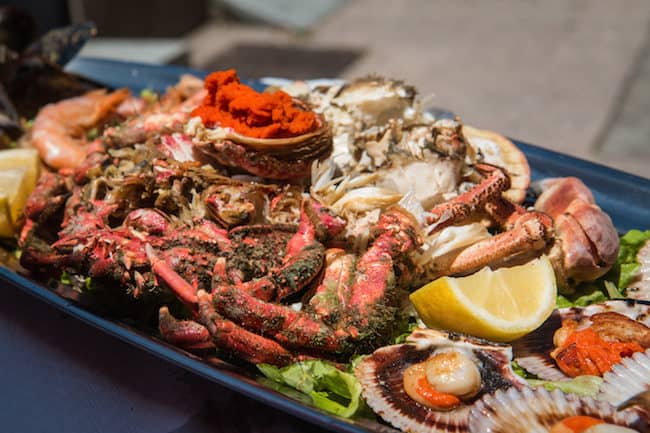 8. Discovering Casas Indianas
Around 100 – 150 years ago there was a big wave of immigration between Asturias and Central and South America (The East Indies), to places like Cuba, Mexico and Argentina. Those Asturians who became wealthy over there, maintained ties with their homeland and built enormous colonial style houses in Asturias called Casas Indianas.
It's frankly a bit jarring to be driving through the lush green Asturian countryside with its medieval villages and stone houses and then to come face to face with a four story pastel colored mansion that looks like something you'd see in downtown Havana.
I absolutely love them and kept looking for them all over Asturias, especially because so many of them are totally abandoned. It's like a time warp. Seriously, I couldn't believe these amazing historic homes have been left to the weeds.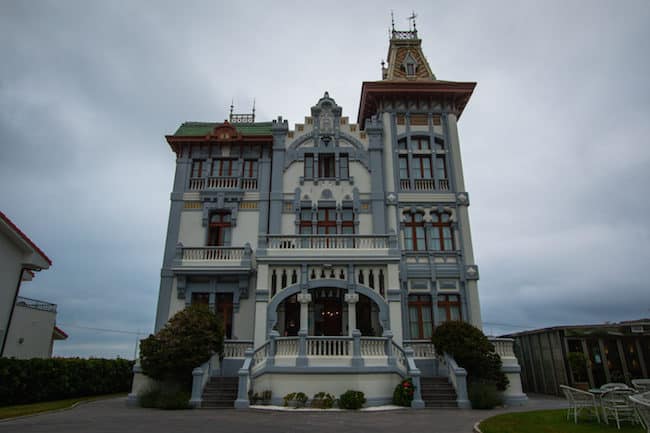 9. Exploring old Oviedo
I am not going to lie, Oviedo has been on my radar since I first watched Vicky, Christina, Barcelona and Javier Bardem whisked away the leading females for a spontaneous weekend in Oviedo. Um, yes please!
Thank you Woody Allen!
A beautiful small city in the mountains of Asturias, Oviedo had a little village feel to it, and it was a place where you felt like you could really get to know it. It was a quirky, livable city.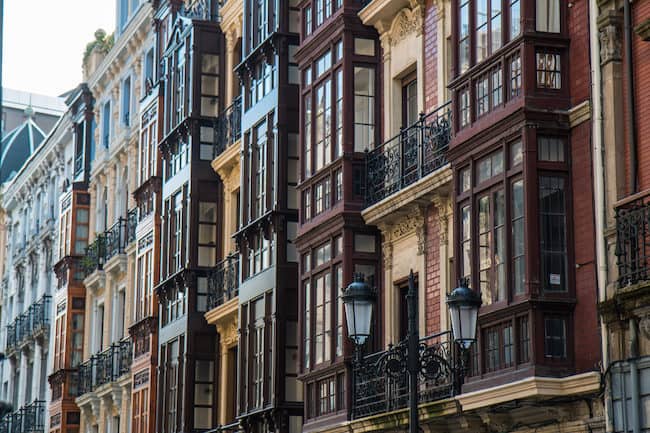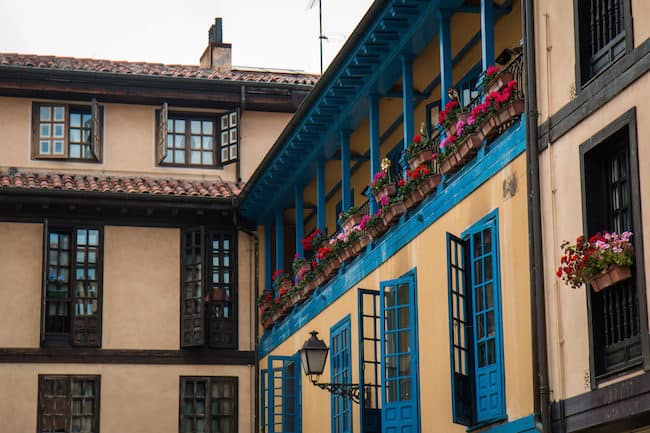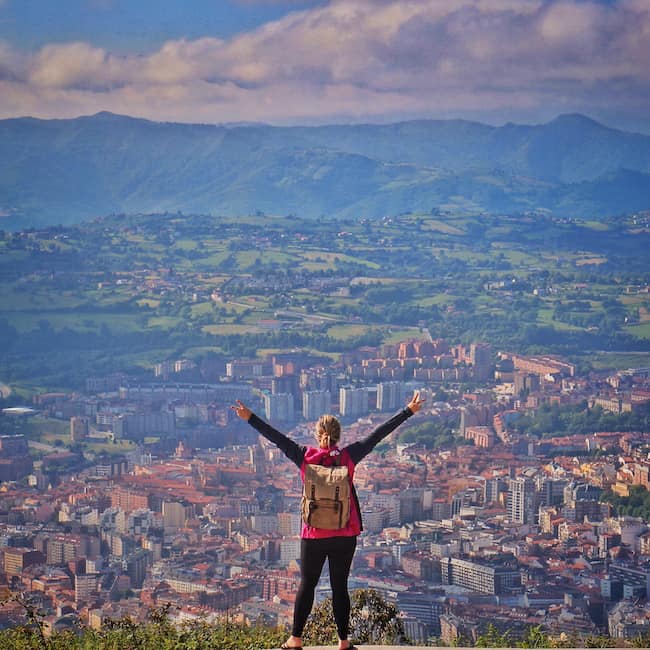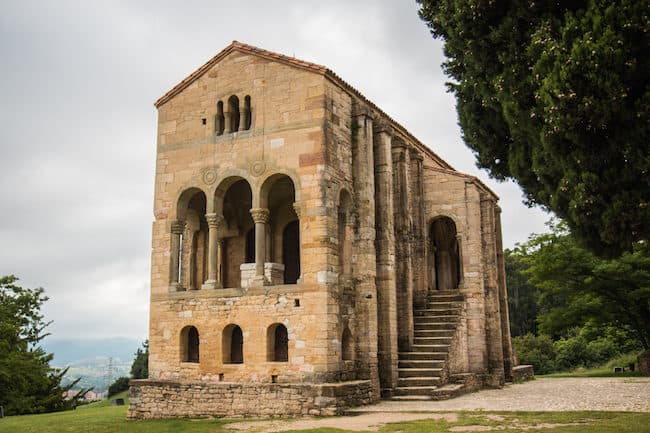 10. Walking along the wild beaches
I was expecting harsh, wild rocky coastlines in Asturias, something I imagined for the north coast of Spain, an area unprotected from the heavy strong Atlantic. But what I wasn't expecting was to find plenty of soft fine white sand beaches and clear blue water AND crazy wild coastline.
It felt almost tropical!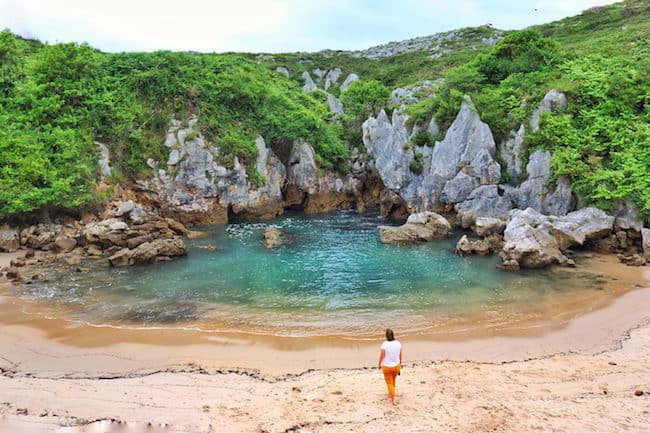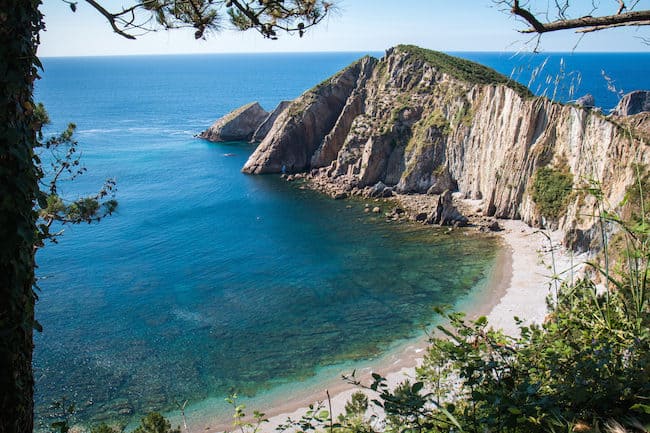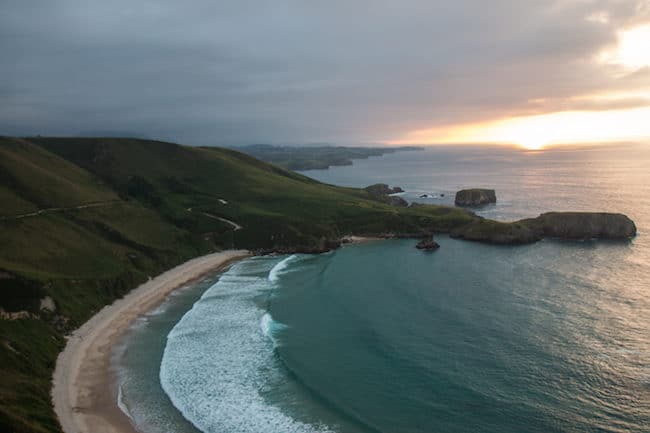 11. It's as if time stands still
Apart from its fairytale landscapes, beautiful green rolling hills and sharp tooth mountains fading in and out of the clouds in the distance, Asturias feels almost like time stands still, that things tick away in the same way as they always have, for thousands of years.
Pastors walk by with their sheep. The famous cabrales blue cheese is aged in ancient caves in the same way it always has. There is this feeling of simple, clean living in Asturias that is so far removed from the hustle and bustle of bigger cities.
It's really hard to put into words, but I feel like I've never been in such a mellow place.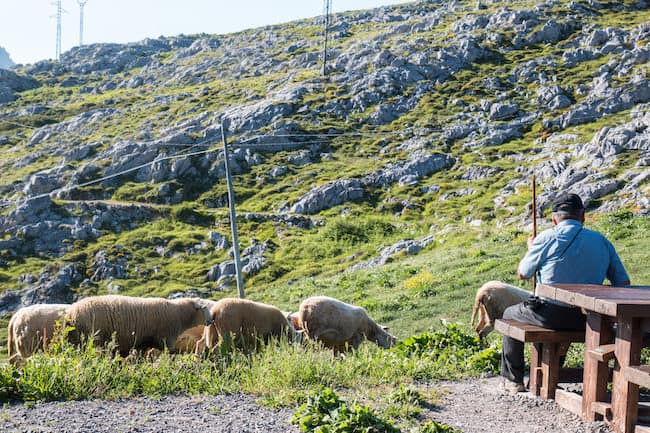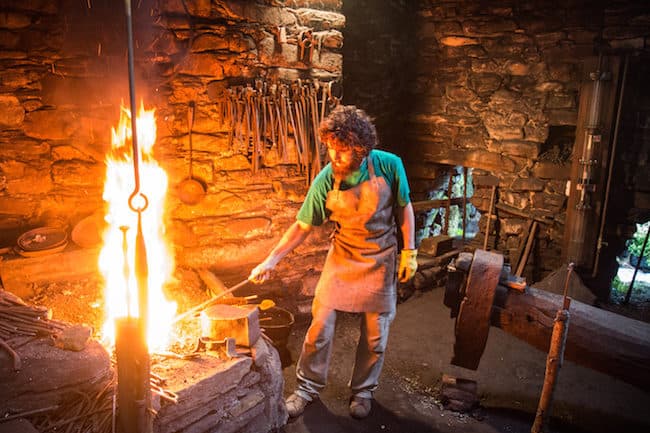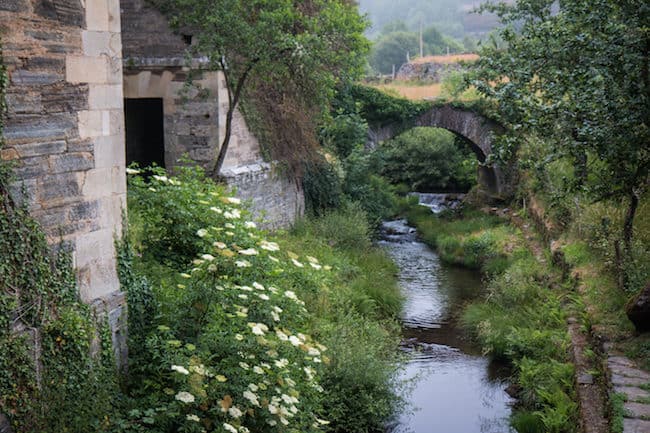 12. And of course, it's Spain's best-kept secret – no one there!
And of course my favorite thing about Asturias is that it really feels like one of Spain's best-kept secrets. There are hardly any tourists, and definitely not very many foreigners. I didn't speak English the entire time I was there.
It felt like I had the place to myself to explore! Undiscovered, hidden gem, off the beaten path. You name the travel cliche and Asturias hit the mark.
I'm already planning a trip back!
Have you heard of Asturias, Spain? Ever been? Have I convinced you to visit? Have you ever felt this way about a place you've discovered while traveling?
Many thanks to Eurail for getting me to and from Asturias and for Tourism Asturias for hosting me while I was there – like always, I'm keeping it real, all opinions are my own, like you could expect less from me.