Guys, have you always dreamed of coming to New Zealand but never made the jump?
Well, now's your chance. I'm launching two more adventure trips around my adopted homeland. Come see it with yours truly.
Last year I offered my very first Young Adventuress tour of New Zealand in partnership with Haka Tours. I had been thinking about doing tours for years but never got around to it (and was a bit nervous about it if I'm being totally honest – I'm a lone wolf), but by running it in conjunction with New Zealand's best small tour company, means the best of both worlds. And let's be honest, with Haka Tours organizing all the logistics and bookings, I can't screw it up. Right?
The spots sold out super fast and we had a full trip in March of this year, and it was SO MUCH FUN! Everyone was great and I loved it so much I decided to release two more tours. YAY!
You see, I've been living in New Zealand since 2013, and I love it. It's all I ever talk about, and I never get tired of exploring here. I've traveled extensively around both islands and am always both discovering new places and returning to favorite old haunts. I'm a NZ nerd.
In case you have been living under a rock and don't follow me on Instagram and somehow missed how awesome New Zealand actually is!
But above all, I love sharing New Zealand with other people. Obviously, I mean hello blog. I can't shut up about it, even when I'm traveling overseas (and even for work trips, which is really bad) I'm all like, well, let me tell you about where I live in New Zealand.
Yes, I am that person.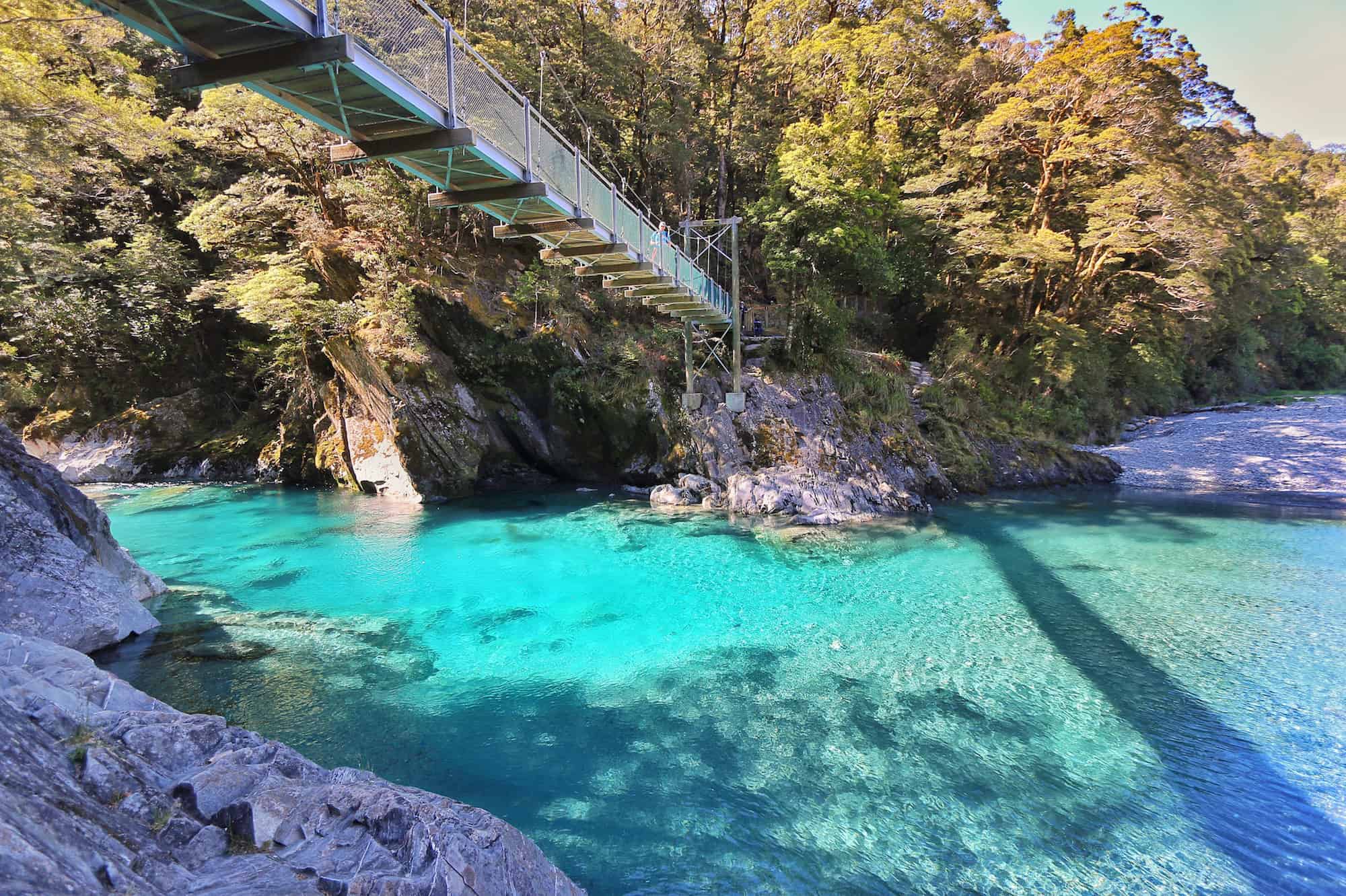 For me, New Zealand is my favorite country in the world and I love sharing it, and even though I'm a total introvert at heart, I really did have an amazing time sharing my new home with everyone on my last tour.
It didn't even feel like a tour really, just a big new group of friends, mostly solo travelers, having a rad time.
We still talk and keep in touch.
I love Haka Tours (I did my first trip around the South Island with them in 2013) because they are small groups (max 16 people) and most are solo travelers (so no cliquey vibes phew!) who are just keen for adventures and experiences – you don't have to be super fit though!
There is a lot of freedom with the schedule. You can add on heaps of activities and not everyone has to do everything or do it together so everyone can really get the experience they want. You can add on optional activities like skydiving or horseback riding tours both in advance and once you're on the tour, so there's a lot of flexibility.
Also, you only have to pay $99 nzd for a deposit and the trips are really affordable (especially because New Zealand ain't cheap to do solo).
So if a tour that's not a tour sounds like it's for you, then join me!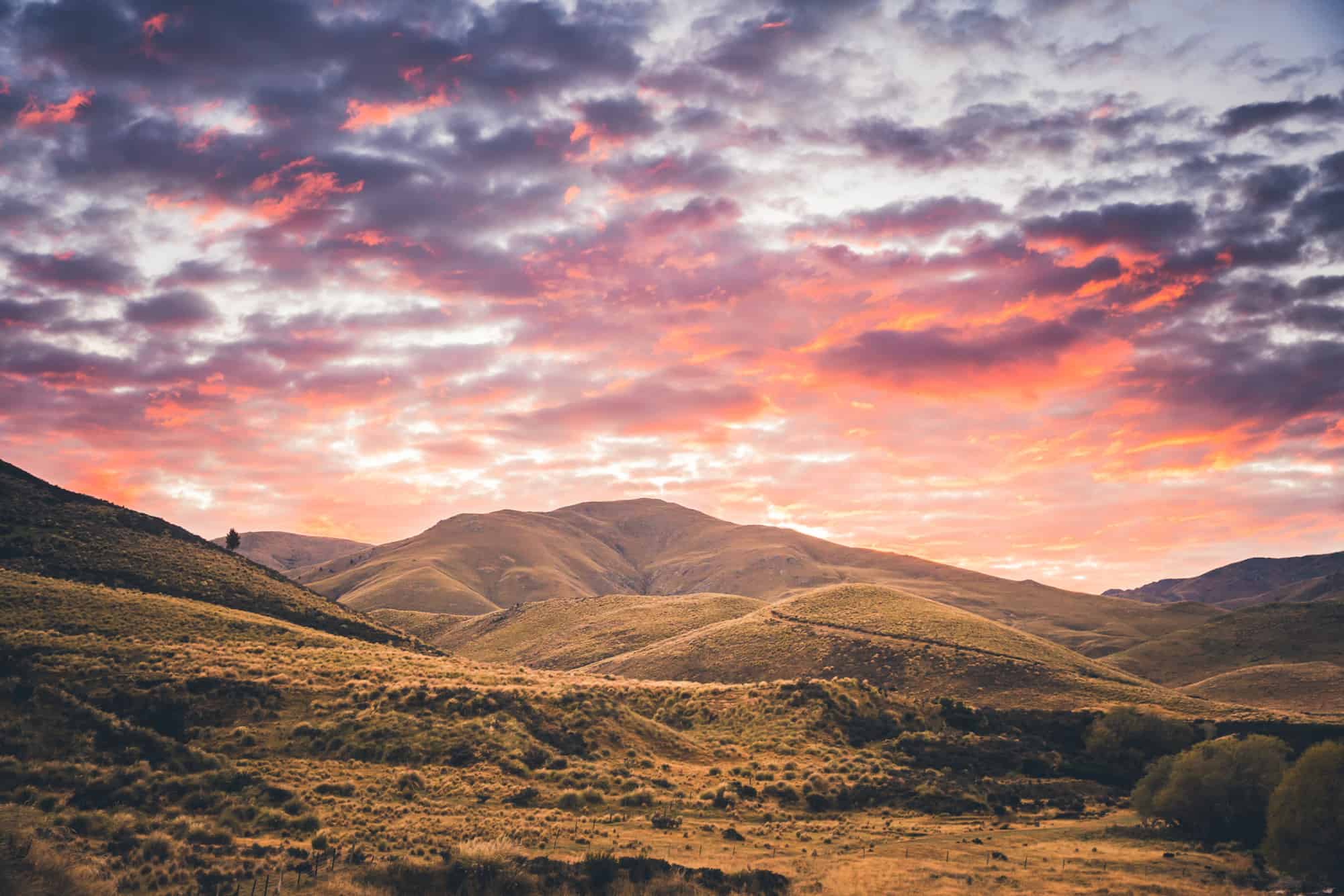 This time around is a little bit different. My first tour is from October 22 to November 2nd (coming soon so book fast) and is 12 days from Christchurch to Wellington and is focused on the South Island.
This is almost the same tour as last time except it's in spring instead of late summer and we have more time in my hometown of Wanaka, which I can't wait to show off to you guys. It'll be warm during the day but still have snow on the mountains, which is pretty spectacular, and the flowers will be blooming. We might even start to see lupins, and there will be little lambs everywhere. It's also a quiet time of year before the summer tourism boom explodes.
We'll road-trip from Christchurch to Tekapo and drive straight into the heart of the Southern Alps to Wanaka and Queenstown. I know these spots like the back of my hand before we go up the wild West Coast to Wellington, my favorite city. You'll see turquoise lakes, blue rivers, glacier topped mountains that you can helicopter onto, dense Jurassic Park forest and of course, have all the adventures you could ask for!
Book now here before it's full!
My second tour in 2018 is different from the spring adventure.This is a shiny new tour, and it covers both the North and South Islands from Auckland to Queenstown for 14 days.
This tour is fancier, we will stay in 3-4 star hotels and instead of sharing dorms we'll share twin rooms, though on both tours you can upgrade to your own room and we'll explore new spots, have Maori cultural experiences, adventure through the iconic glowworm caves and see active geothermal spots in Rotorua before heading along the West Coast of the South Island to my favorite haunts around Wanaka and Queenstown.
March in New Zealand is one of my favorite months. It's the end of summer so it's still warm and lovely with just a hint of cooler nights, and it means the usual crowds have come and gone so we often have places to ourselves. It's mild and lovely and the best time to be outside.
Just like with the other trip, everything is flexible and customizable so you can get the trip you want.
I love New Zealand so much, and I can't wait to share all of my stories and favorite haunts (even the ones I never post about shhhh) with you in person.
So there you have it. I'm handing you the chance to finally come and explore New Zealand with me. What are you waiting for?
Have you been to New Zealand before? Would you join me on a tour here? Have any questions or queries, comment below or email me at [email protected] and I'll convince you to come!