Antarctica is the place of myths and legends. A place so far removed from what we experience in day to day life, it doesn't seem real. It's a land very few make the journey to, shrouding it in mystery.
Ice and penguins, that's what I imagined, before I made the trip to the bottom of the world in January with Intrepid Travel. That's about it. I pictured adventure, wildlife and wild places.
Well, I'll be the first to admit Antarctica did live up to expectation. There were adventures everywhere. Wildlife abound and certainly it is the very definition of a wild place. There were plenty of penguins and heaps of ice, too, so much so that by the end of the trip you yearn for a different color besides white or blue. You'll never tire of penguins.
But Antarctica was so far beyond that. It's a place that promises to delight and surprise any visitor.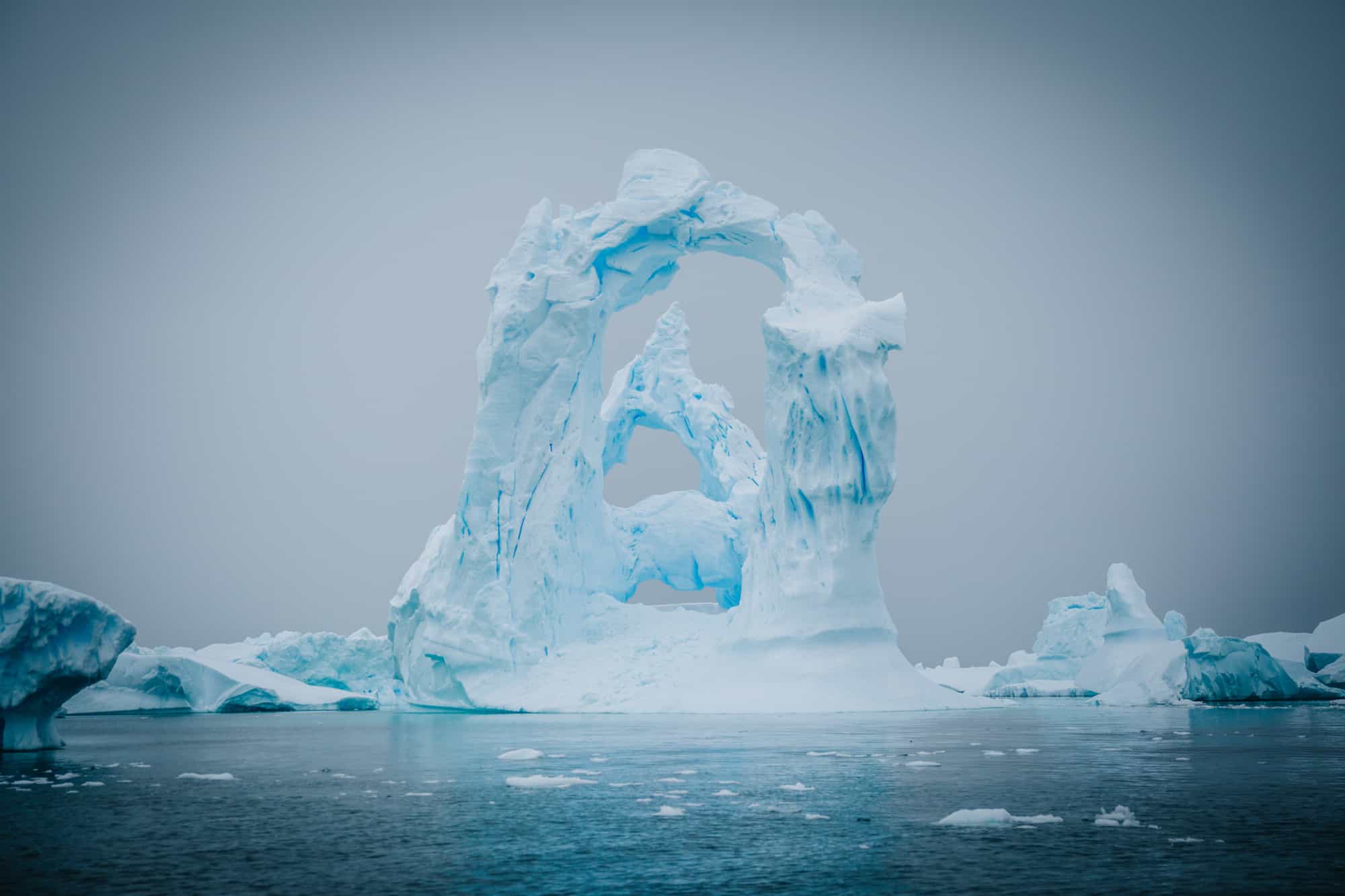 "Things that surprised me" lists on blogs usually bore me to tears, but I feel like I can get away with it regarding Antarctica because so few people have been there, and therefore, by default, is full of surprises.
I certainly was surprised left, right, and center on our trip. I learned more from the fantastic crew and expedition team on our ship than I ever imagined about the wildlife and science down in Antarctica. And I learned a lot by firsthand experience. Forever curious, I pestered the team constantly about just about everything. I devoured book after book in the polar library about the early explorers, like Shackleton, dying to know just a little more.
Once a know-it-all, always a know-it-all.
Here are some of the things that really took me by surprise on my voyage to Antarctica. Enjoy!
1. The sheer scale of it
Ok guys, blinding flash of the obvious, but Antarctica is huge, and the landscapes there are massive! I got my first taste of the enormity of Antarctica before we even got our first glimpse of the last continent. Twice.
On our eleventh day at sea, we were sailing between South Georgia and Elephant Island on our way towards the Antarctic Peninsula when we first saw icebergs emerge from the mists. In the afternoon we passed near what I thought would be the most enormous iceberg on earth, a tabular berg that was over three kilometers long.
Tabular icebergs break off an ice shelf and can be huge, and they have steep sides and a flat top to them. This one was much taller than the ship and it was so long that we couldn't see the end of it. It looked like a giant, ethereal island disappearing into the horizon. But as it turns out, that was nothing.
In 2000, an iceberg called B-15 broke off the Ross Ice Shelf in Antarctica, which was the world's largest recorded iceberg coming in at a whopping 295 kilometers by 37 kilometers. It's now broken down into "smaller" bergs, and we passed by one of its children in the middle of the night, iceberg B-15T (40km by 8km).
Shit. Just. Got. Real.
Photo by Jarrad Seng
Photo by Jarrad Seng
Photo by Jarrad Seng
2. All the wildlife. Everywhere. All the time. 
Of course I was expecting wildlife in Antarctica, that was probably one of my main motivators, if I'm being honest here. Show me the penguins!
But I wasn't expecting so much of it. We would literally land on beaches where you had to watch where you walked to make sure you didn't step on a seal or penguin, and it was really hard to give the animals the recommended amount of space because they just didn't care.
We saw tens of thousands of penguins, dozens of whales, hundreds of seals, honestly I could go on and on. Antarctica is an absolute mecca for wildlife.
But you won't see polar bears (they live in the polar north, not south) and you likely won't see any emperor penguins either (though sometimes you might encounter a roaming emperor teenager). The lord of the penguins live in areas that are particularly hard to access. The only ones I know of that tourists may visit are the rare few trips that go to Snow Hill in the Weddell Sea and it involves icebreaker ships and helicopters.
Bucketlist for sure!
Photo by Jarrad Seng
Photo by Jarrad Seng
3. I didn't get seasick, not even once
This came as a surprise to me because I've been seasick in the past, and sometimes get motion sick in cars and small planes or helicopters, especially if I'm filming and looking through a camera. And the seas around Antarctica and the in famous Drake Passage are notoriously the worst seas in the world for weather, with huge waves, big swells, near constant storms and winds that never stop.
But I have a new theory, hear me out. I think seasickness is mostly mental. Before we even left the port in Ushuaia I gave myself the same mental pep talk that worked when I was on a ship in Svalbard. It went something like this:
"Liz, this is your dream trip. You've wanted to come down here all your life and its finally happened. You're facing over 3 weeks at sea, and being sick isn't an option. You are tough and you will not get sick. You will not complain. You will not puke at all. Harden the fuck up."
And you know what? I didn't get sick, not a once. We had 10 meter swells and rouge waves so big they knocked me out of bed. Our halls were lined with vomit bags and other people were barfing within minutes of leaving port. But not this girl. I carried on as usual, didn't even miss a meal.
Boom!
Photo by Jarrad Seng
4. It's not that cold
Sadly, Antarctica wasn't even that cold. Granted we were there in "summer" and, well, you know, global warming.
Our first day on the peninsula it was well above freezing, you didn't need a parka. I've definitely been much colder in Canada and the States.
I'd say it hovered around freezing, sometimes a little over, sometimes under. And it was definitely cold when it was windy, and it was windy a lot. Once day we even clocked winds at over 200 kilometers per hour. Combined with rain or snow and getting wet while cruising to shore in the zodiacs meant that waterproofs and wooly base layers were essential.
5. The penguins come right up to you
Penguins are my spirit animal. Fearless little buggers, they just soldier on and carry about in Antarctica, just living their best lives, completely oblivious to us humans who are obsessed with them. A bit like cats, really.
Absolutely fascinating to watch, I have a theory that you can't watch a penguin waddle around and not smile. It's simply the best.
And the other great trick we all learned is that if you just sit down quietly and don't move, many times the penguins will come up to you, and some of the cheeky chicks are known to climb into your lap. It's very hard to resist cuddling them.
Photo by Jarrad Seng
6. So much poop
With many penguins comes the inevitable shitshow, literally. Full disclosure – Antarctica is covered in penguin shit. you will visit colonies that have thousands of penguins, and depending on which way the wind is blowing, you can often smell them long before you see them.
And oh my god, guys, the smell. Fucking hell it lingers. If Antarctica had a smell, it would be frosty saltwater meets fishy poop meets dead stuff smell. It's not for the faint of heart, but you do get used to it. Somewhat.
I'm not even kidding but weeks after I got home, I kept imagining I could smell it again. Was it me?
My partner in crime on this trip was the legendary Jarrad Seng, Australian Survivor and photographer extraordinaire. So much fun to travel with, but not so fun when he christened me with the nickname "The Poo Collector," owing to the fact that more often than not I was covered in penguin shit.
Everyone will get covered in penguin shit at one point or another in Antarctica, it's inevitable. Embrace it. But some more than others. An by others, I mean me. I don't know why. One giant constant biohazard, I was constantly scrubbing my muckboots and pants; I would even wear my pants into the shower to get it off. Not one of my finer travel moments, for sure.
That red stuff is poo – Photo by Jarrad Seng
7. There's actually a post office
One place that most trips call into in Antarctica is Port Lockroy, an old British station that has been turned into a museum and a post office and is overseen by the UK Antarctic Heritage Trust.
Now the Penguin Post Office is a stop on most ships' itineraries, and you can send mail from Antarctica overseas.
8. There's a lot of dead stuff about 
Probably the other unpleasant aspect of Antarctica besides being covered in poop is the fact that there is a lot of dead stuff about.
Antarctica is home to huge colonies of wildlife, like Africa or the Galapagos, and you certainly will witness the circle of life. Whether that is skua hunting penguin chicks, to dead penguins galore, to the preserved whale skeletons left by the historic whalers, there isn't a group that comes around and picks up the roadkill. And being a dry desert and having such harsh conditions, things are often well preserved.
We often would visit historic sites or old science bases that are no longer used, and I had the unpleasant experience of accidentally walking through what was the dog larder, where the dead seals were kept to feed the sled dogs. And yup, there are still there, and yes I did accidentally step on dead stuff.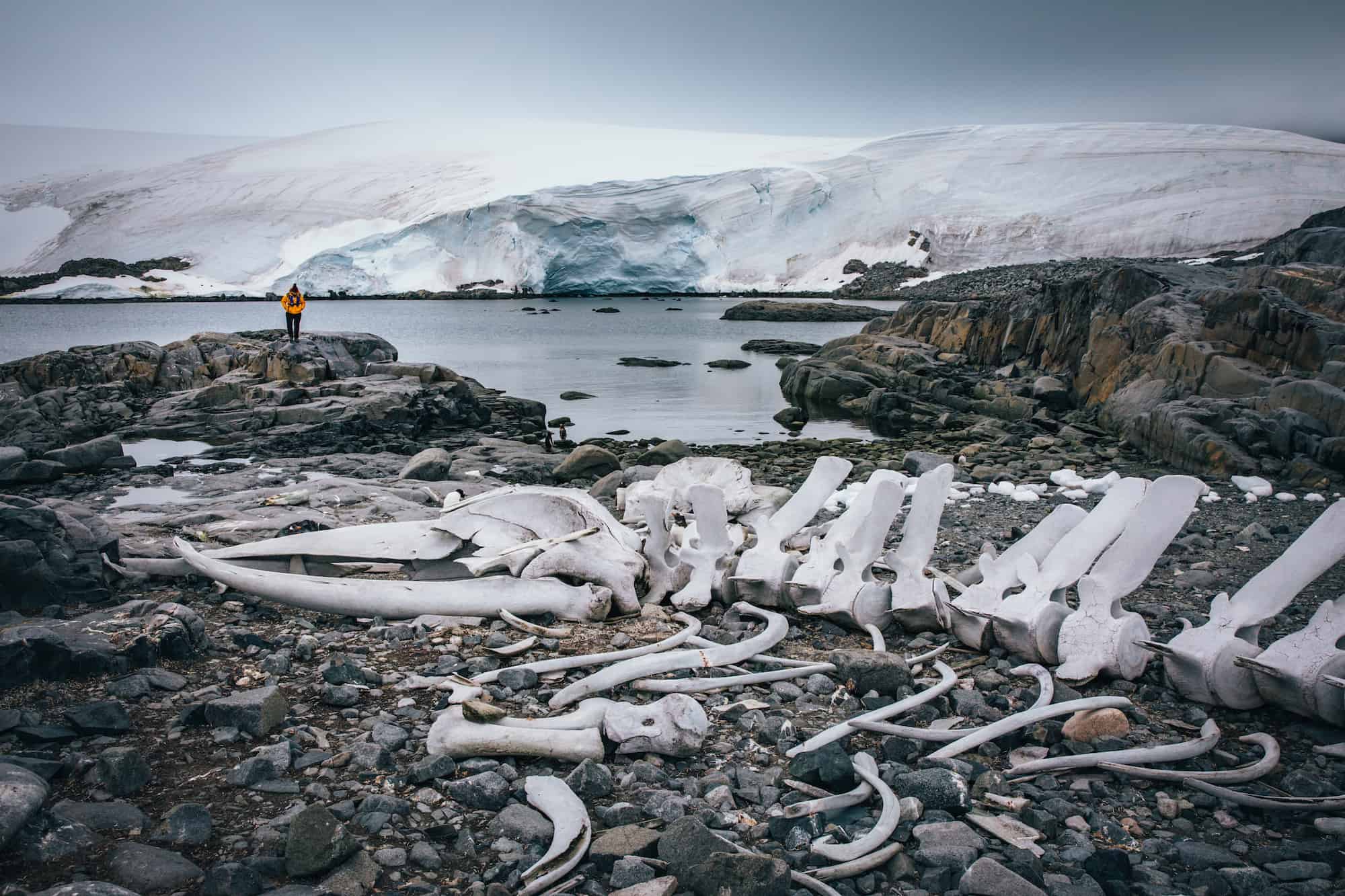 9. It's protected, for now. 
Antarctica is a special place for many, many reasons, but one of the main one being that it's governed by the historic Antarctic Treaty, signed in the 1950's by 12 original countries, though now more than 50 are members. It makes Antarctica commonly managed, and that no one country has claims to it, stipulating that Antarctica be maintained for peace and science until 2048, then all hell will likely break lose.
And ironically, Japan is a member.
Also of note, the International Association of Antarctica Tour Operators (IAATO) was founded in 1991 to protect Antarctica with tourism. Most companies, like Quark who I traveled with with Intrepid Travel, are members, and agree to adhere to their guidelines about good safety and tourism practices in Antarctica.
Photo by Jarrad Seng
10. You won't stop being surprised
Nothing is predictable in the Antarctic except that it's totally unpredictable.
From weather to wildlife to the people you travel with, Antarctica is one big surprise waiting for you. Are you ready?
Have you been to Antarctica or dream of visiting the last continent? Is it on your buck-list too? Anything on here surprise you? Share!
Many thanks to Intrepid Travel for hosting me on my dream trip to Antarctica – like always – I'm keeping it real. All opinions are my own, like you could expect less from me!