It's no secret that New Zealand is a world-renowned hiking mecca.
Open any magazine feature or Instagram page and you're likely to see an impossibly small human perched precariously in front of towering mountains. Who wouldn't want to go walking in that scenery? But for many people, hiking just isn't for them. So what's a person to do when traveling to a country famous for its nature?
Fear not, anti-hikers! New Zealand has something for everyone and despite what you see on Instagram, there's heaps to do that doesn't involve lacing up a pair of bulky, smelly boots and trudging up a mountain. 
Whether you aren't in the mood or it's winter and the peaks are cut off, here are 10 epic things to doand our favorite  alternatives to hiking in New Zealand.
1. Drink all the wine (and the beer too!)
New Zealand has been in the wine game for a loooong time but the wine scene has really taken off the past 50 years with the industry growing 17% per year.
Some would say the Sauvignon Blanc from the Marlborough Sound region is among the best in the world! Further down the South Island, the Central Otago region makes some impressive Pinot Noir. The North Island is holding its own with the production of Chardonnay, Pinot Gris, Syrah, Merlot and Cabernet Sauvignon.
New Zealanders are proud of their wine and are eager to share their love with those who are curious. Most large vineyards offer tours and (often free!) wine tastings throughout the year.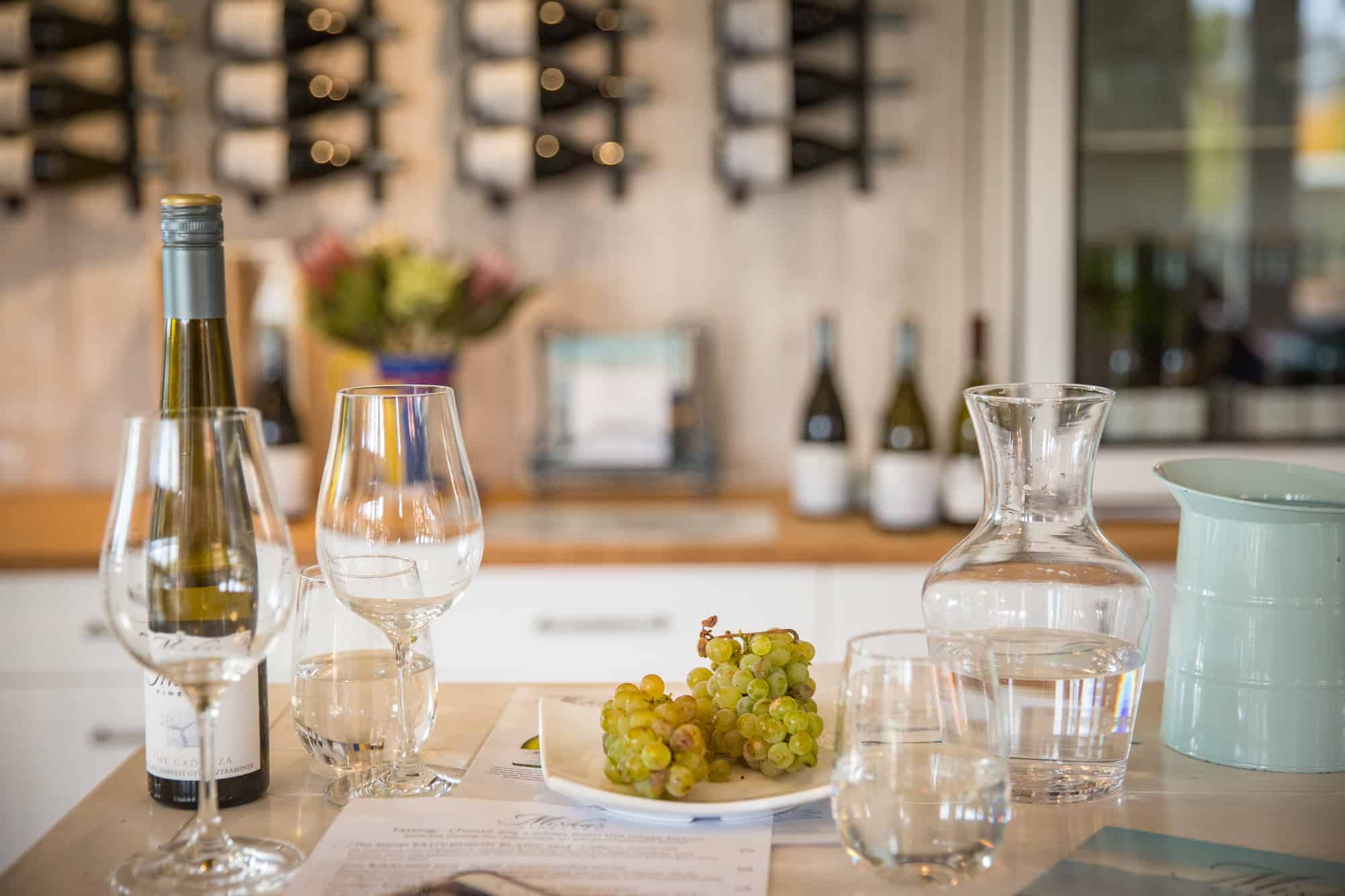 If you're more of a beer drinker, you'll be happy to know the craft beer scene is growing in New Zealand too.
It's becoming more and more common to find local breweries getting creative with beer. Brewpubs are becoming increasingly popular as well so it's easier than ever to enjoy a local beer straight from the source!
Many of them are also paired with delicious restaurants and there are more and more beer festivals popping up around the country.
2. Go hang out on the farm
Just because you don't want to hike doesn't mean you can't enjoy the best of New Zealand's scenery.
Visitors to NZ looking to escape the well-worn tourist tracks will find that a lot of the land is privately owned but what seems impassable and closed off is often available to visitors in the form of a homestay or farm tour.
When I came to New Zealand, I was inexplicably fascinated by sheep. There are so many of them! And they are everywhere! And they're so fluffy! If you're anything like I was, you might enjoy a farm stay where you can get up close and personal with the farm animals and learn all about sheep farming. You might even get to see an actual muster which is in the running for my top favorite things to witness in New Zealand.
Lake Heron Station in Canterbury (2.5 hours from Christchurch) is an classic high country merino sheep station that has a delightful historic and cozy cottage you can stay in. Farming is a way of life in New Zealand, and staying on a farm is a great way to experience this.
Canopy Camping looks after a lot of glamping sites in New Zealand, many of them are also on farms. Shortlands Shed in Central Otago is a stunning off-the-grid cabin on a sheep farm while you can even glamp on a farm up on the Kauri Coast in Northland in the forest.
3. Go on a road trip
Another great way to be immersed in the New Zealand magic is to see it by car.
Many people going to New Zealand opt out of renting a car and I get it: The roads are narrow and winding, and many aren't for the faint of heart. Most visitors are accustomed to driving on the left side of the road either. There's a whole new set of road rules to know (hello backward roundabouts!).
But if you ask me, indulging in a good old-fashioned road trip is one of the best ways to experience the country.
Sure, you can take buses but having the freedom to explore an unknown road or stop for a picnic with a sweeping vista is non-negotiable. New Zealand is a small country and with a car, you can really pack in a lot of different landscapes into a few short days. Beaches, mountains, rainforests, flatlands, rolling hills, towering fiords. You'll be treated to some of the coolest roads in the country and have the freedom to spend more time in the places you love.
If you're feeling really adventurous, rent a luxury car, like an Aston Martin convertible from Queenstown with Ignition Self Drive and road trip to Milford Sound!
4. Get up in the air and soar over the amazing landscapes
There's something so humbling about being at the base of a mountain and looking up but perhaps even more stunning than the views from the bottom is the view from the top. Taking a helicopter or plane ride will put you at eye level with the mountain giants and will give you a new perspective of the country you're visiting.
There's truly nothing like seeing a braided river from high above. It looks like a contemporary art piece!
Helicopter and plane rides are offered pretty much everywhere in New Zealand but my preference is in the Southern Alps. Being nose to nose with Mt. Cook or Mt. Aspiring is truly an unforgettable experience, and nothing beats flying to Milford Sound in a helicopter. Many operators will do a glacier landing so you can get out and walk on a glacier without having to get there on your own two feet.
Over the Top Helicopters in Queenstown also have some incredible places they fly to, and I always recommend a scenic flight for anyone in New Zealand looking to take their trip to the next level.
5. Get out on the water
New Zealand's mountain landscapes are undeniably impressive but perhaps equally if not more impressive is the plethora of bodies of water found in every corner of the country. And when I say water, I'm not talking about a murky river or a polluted lake. This water here is unbelievable: crystal clear and turquoise blue and largely uncontaminated in the mountains. 
Take a jet boat and do donuts in a shallow river, explore the sea water of Milford Sound by kayak, book a boat cruise and float between icebergs in a glacial lake at Mt. Cook. Get out on the water and experience New Zealand's raw nature for yourself. 
Whether you want a high energy experience or a low-key cruise, there's an option for every traveler all year round!
6. Soak your tired bones in some of the natural hot springs
New Zealand is a country with lots of geothermal activity. If you wanted to, you could hike to the top of an active volcano, the ever popular Mount Ngauruhoe. But this isn't a blog post about hiking so let's talk about the other excellent benefit of having heaps of geothermal activity going on all over the country: hot springs!
These little pools of soothing hot water are a popular all-season activity.
Everyone loves soaking in a piping hot bath and it's even better when it's all natural and found in the wild. Of course, for those who want to be luxurious, you can easily find spas that pump in spring water to a human-made pool. If that's your jam, check out Hamner Springs or Tekapo.
If you want the real deal, head towards Rotorua or the West Coast of the South Island. There are so many hot springs, you could form your entire trip itinerary around hitting the hot spring spots.
7. Eat like a Kiwi
New Zealand's cafe culture is unlike anywhere else in the world except for maybe Australia. I've already raved about the coffee scene but there's something to be said about New Zealand food too.
Where I come from, pie is a sweet dessert, often with baked fruit in a buttery flakey pastry crust. Thanks to the British influence, in New Zealand, a pie is a savory filling in a buttery pastry. It took me a while to wrap my head around savory meat pies but I'm a total convert now. You could easily spend a few weeks sampling all the different pie flavors!
Every New Zealand cafe is filled with the same delicious sweet treats. Ginger crunch, caramel slice, tan square, oat and date slice, afghan bikkies, anzacs, carrot cake, decadent brownies.
If you're someone who likes to experience the local food, allow yourself some time to cafe hop so you can really enjoy the best New Zealand has to offer. If you're trying to be healthy, you can still eat your way through the towns. Pick up some local produce from the supermarket when you pass through.
My favorites are feijoas, greengages, kumara, and blackcurrants! Hot tip: stay far far away from avocados when you're on the South Island. They are delicious but at $7 per avocado, you'll quickly break the bank.
8. Find the all of the wildlife – it's birds
It might seem surprising that wildlife is so huge in New Zealand seeing that the islands have no native mammal life but New Zealand has so much to offer to those wanting to get up close and personal with the animals.
An all-time favorite is a trip to Stewart Island which gives you the best chance of seeing the endangered Kiwi bird in the wild. Head to Dunedin if to see the Albatross Centre. If you road trip through the Catlins, stop at Curio Bay where you have a good chance of seeing endangered yellow-eyed penguins and larger than life sea lions.
A drive through Milford is sure to show you a few cheeky keas and if you're really strapped for time, just go outside wherever you are and surround yourself with the beautiful birdsong. Seriously, you might want to record it on your phone because it's so loud and amazing you'll never want to forget it!
If you get the chance, head to one of the many eco-sanctuaries and predator-free reserves in New Zealand where you have a better chance of seeing some of the really endangered birds, like takahe and kiwi.
9. Embrace the seasonal activities, especially winter
New Zealand has very distinct seasons and while none of them are particularly that harsh, each season is definitely unique with its own special flair. Down in the South Island, you really have four distinct seasons, just the opposite time of year than the north. 
With ski fields dotted all over the country, it's no surprise that winter in New Zealand can be just as popular as summer.
In the Queenstown-Wanaka area, you have access to four major ski fields all within an hours drive. If you want to try something different, you can try the club ski fields where you're towed up the mountain on a nutcracker device. Quirky!
You can even try out cross country skiing if you want to get some winter sun but not hyped on the ski field crowds. And of course heli-skiing is at the top of many bucketlists, but it isn't cheap. 
If none of those are your jam, try ice skating in Queenstown or dogsledding near Cardrona or snowshoeing in the Pisa Range. At the very least, drive to the top of the Crown Range and build yourself a snowman or make a snow angel. It will be fun, I promise.
One of my favorite activities has to be flying up to the Tasman Glacier in a ski plane and doing a guided snowshoeing activity on New Zealand's longest glacier.
10. Stay in a hut
I'm going to let you in on a little secret. Those stunning huts perched on the edge of a mountain you're always seeing photos of? Yeah, they're amazing. BUT, did you know you can also get the full hut experience without actually having to do any hiking whatsoever? 
No big bag to lug around for hours. No compromising on how many layers to bring. And definitely not leaving behind the wine. There are some huts that are accessible by four-wheel drive vehicles and you can literally drive to the doorstep, like New Hut at Lake Heron Station. Many are private but some are monitored by DOC.
And if you're really feeling fancy, you could also hire a helicopter to drop you into those alpine huts. You don't have to be a mountain goat to enjoy these little beauties in the wild.
Do you love nature but aren't a big hiker? Do any of these appeal to you? What's your fave? Share!