Some people love a tropical holiday. Others enjoy exploring a new city and falling in love with a foreign culture. And then there is me. One of my favorite places on the planet is a desolate rocky uninhabited island covered in bird shit.
In fact, that describes most of my favorite places. South Georgia. Svalbard. Antarctica. Give me birds over humans any day, and my happy little introverted heart will soar.
New Zealand's remote Campbell Island is my happy place. I unashamedly love this rugged, inhospitable chunk of land deep in the Southern Ocean. Boggy, cliffy, and poopy with winds strong enough to blow you over, the wild atmosphere here profoundly speaks to my soul.
I love it. Campbell Island got under my skin and stuck around.
Haven't heard of Campbell Island? Don't fret. I hadn't either before I visited a year ago either. No shame.
The last of the subantarctic islands slated on my two-week adventure south with Heritage Expeditions, Campbell Island was also one of the places I knew least about before disembarking. No time like the present to get learning!
There is only shame in ignorance if you refuse to learn and grow, am I right?
While I thought that massive colonies of penguins on Macquarie Island would win my heart, it turns out that actually, Campbell Island was my favorite spot on the entire expedition. I would go back in a heartbeat, and if allowed, I would happily live there as a hermit.
(DOC, I'm looking at you! Pleeeeeeease!)
I love to be surprised when I'm traveling. The lower my expectations, the higher the reward when I arrive. Set the bar low, and you're never disappointed. That's my mantra. I don't know what that says about me, and I'm not sure I want to know.
Anywho, as I digress, I had zero expectations about Campbell Island before arriving. As the last stop on the Galapagos of the Southern Ocean expedition trip with Heritage, my mind had already been blown a dozen times and then some. What was next?
Seven hundred kilometers south of the South Island, you'll arrive at Campbell Island, a UNESCO World Heritage Site home to a lot of birds and not much else. How do you get there? Expedition ship through some of the gnarliest seas on earth.
And trust me, it's worth it.
While uninhabited today, Campbell Island has a long history with humans that is fascinating for nerds like me.
"Discovered" in 1810 by Captain Frederick Hasselburgh, he named the island after his employers Robert Campbell & Co. Later that year, the Captain and others drowned when their boat capsized in the harbor on Campbell Island, including a woman named Elizabeth Farr, who supposedly haunted the island and inspired the Lady of the Heather.
At first, Campbell, Island was used by sealers, and once the seals were decimated, then a whaling station set up shop, also destroying the southern right whales who bred there.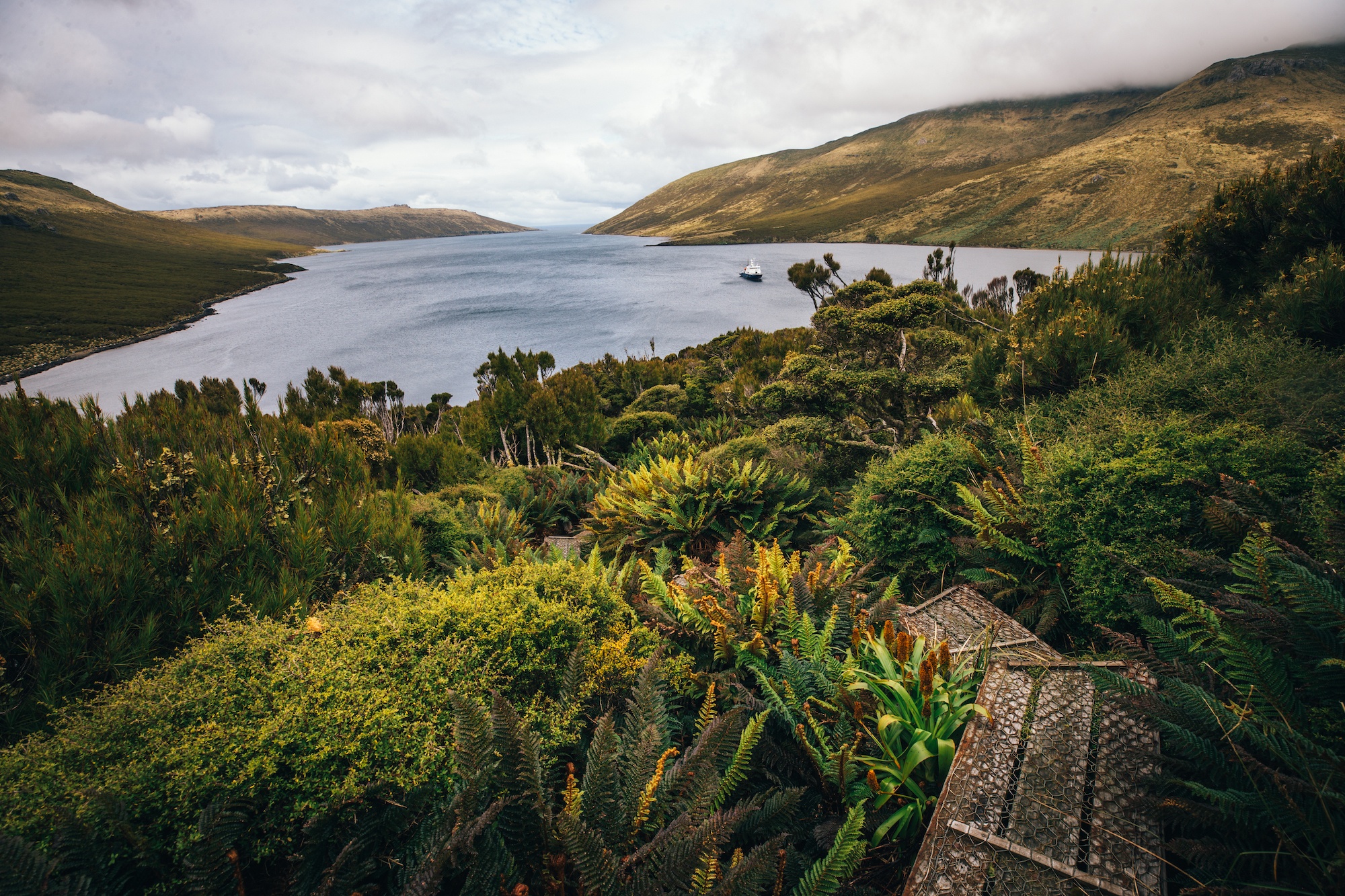 When humans arrived, they also brought rats with them, which quickly began decimating the native birds, like on mainland New Zealand.
Once they tried to introduce farming (LOL) sheep, cats, cattle, goats, and pigs were also let loose, destroying the land further. Farming attempts were abandoned after a couple of decades, unsurprisingly. Campbell Island is home to quite possibly the worst weather on earth. I can't believe they even tried to farm there.
Feral sheep and livestock roamed the hills for decades until the mid-90's when they were finally culled. The island was also home to a coast watching station during World War II.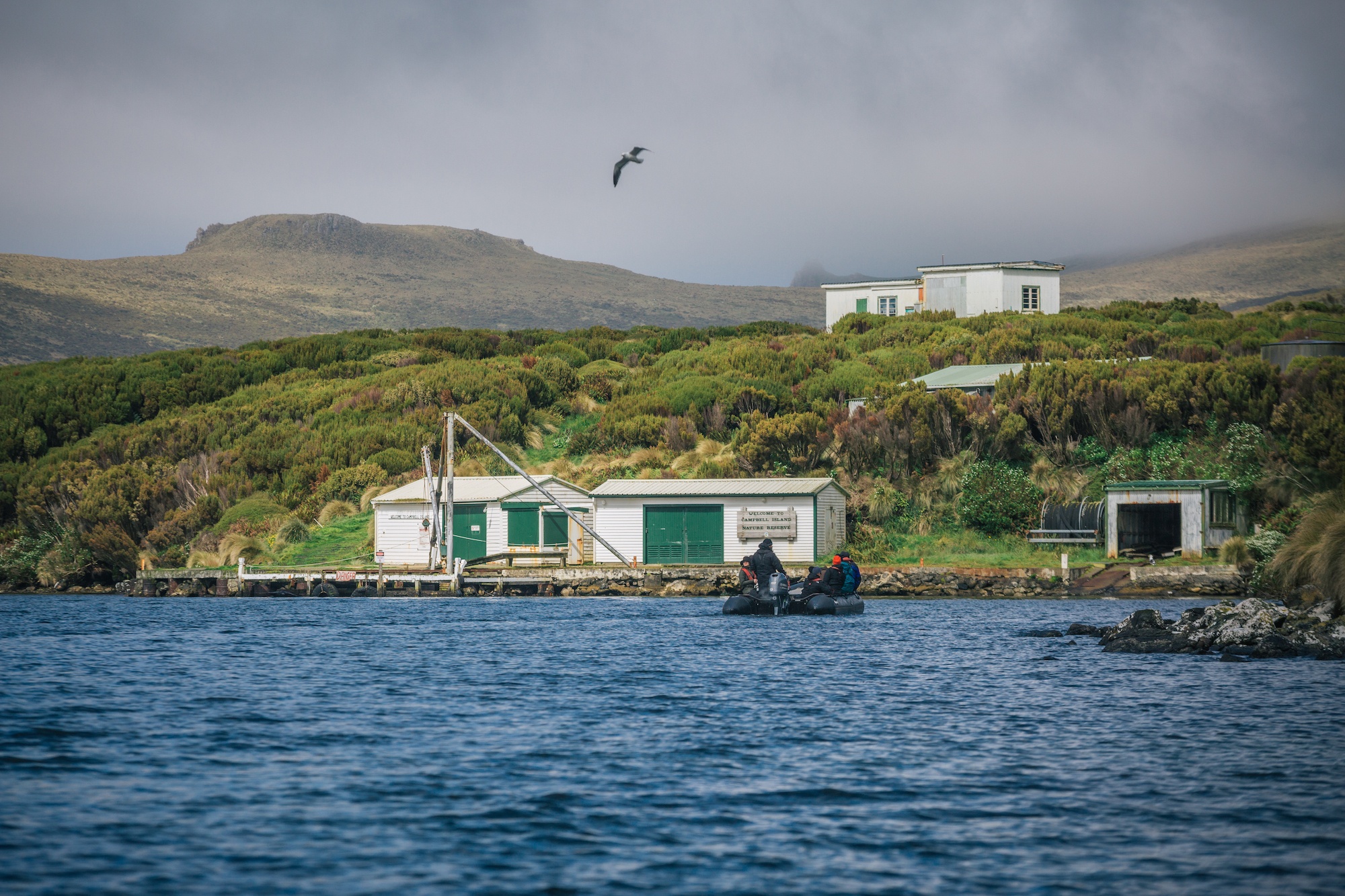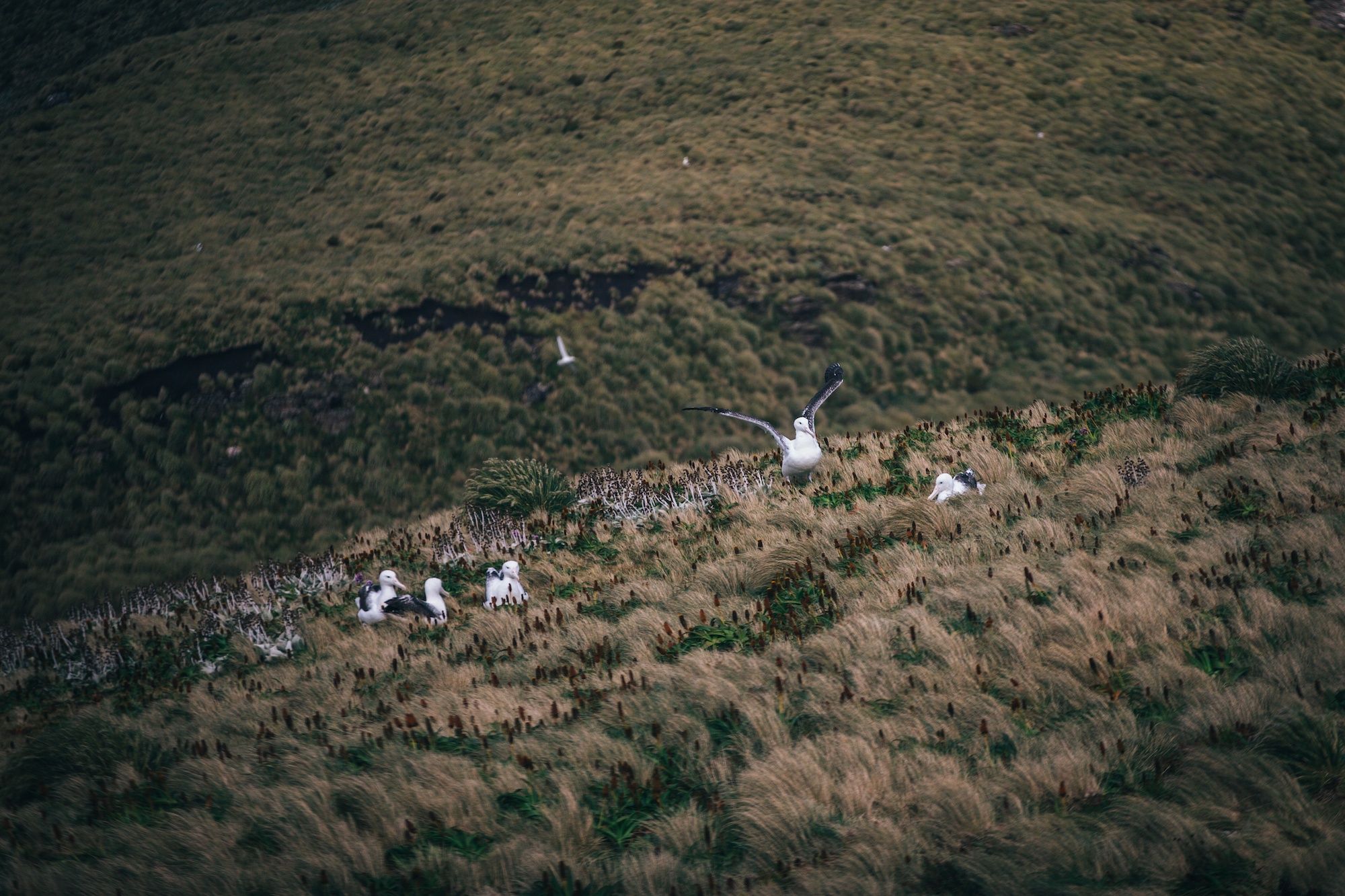 Campbell Island is home to some of the greatest stories of shipwrecks and adventures I've found around New Zealand waters.
In 1992 one of the workers on the island was snorkeling when a great white shark attacked him. A rescue chopper flew down from Invercargill and saved his life. This was the lengthiest ever single-engine helicopter rescue in the world.
What an incredible rescue!
Campbell Island is also home to what is said to be the world's most remote tree. The great mystery is who planted it?
A solitary Sitka spruce tree sits just inland on Campbell Island, thought to be planted over a hundred years ago. It can't regenerate on its own, so it's been left to grow. Because of the harsh climate here, trees don't grow in this part of the world generally.
The next closest tree is 400 kilometers away on the Auckland Islands. It was a moody morning when we visited this cove, the rain was pouring down, and one angry sea lion guarded the beach.
There are three main reasons why Campbell Island stole my heart, making it super unique in my books. The albatross, the wild plants – megaherbs, and the views here are unique and extraordinary.
Campbell Island is steep and rugged, rising close to 600 meters at Mount Honey in the south overlooking where we were moored. Most of the island is surrounded by cliffs, making it the perfect home for albatross but not for humans.
It's truly wild and undiscovered for the most part; very few humans will ever step foot here, making it all the more lovable in my books.
Famous English botanist Joseph Hooker once wrote that Campbell Islands possesses a "flora display second to none outside the tropics." What an honor for this wild island at the bottom of the world.
Home to over one hundred native plants, many of which you won't find anywhere else in the world, Campbell Island is famous for its megaherbs – a word I hadn't heard before I boarded the ship. Megaherbs are what you might imagine. Enormous wildflowers with huge leaves and bright flowers which have adapted to the harsh weather on the island. They are straight out of Jurassic Park!
We were lucky enough to arrive when there were many a megaherb field of pleurophyllum speciosum on Campbell Island, bright purple flowers. It was so spectacular to witness.
But of course, the reason I love Campbell Island the most is that it is home to so many albatross, with six species found here, including the largest albatross in the world: the southern royal.
Here you might also find the black-browed albatross, the grey-headed albatross, the light mantled sooty, and even Gibson's Wandering albatross.
The sooties have to be my favorite albatross. Hard to see with their dark coloring, I love the way their beautiful eyes pop against their dark plumage. Seriously one of my favorite birds.
Luckily these precious birds, including albatross, have a chance at life again since the eradication of introduced pests on Campbell Island.
The world's rarest duck, the Campbell Island teal, has been reintroduced on the island. We saw one nibbling on a seal carcass on our last day, surely an oddity!
I also won the award for spotting the first snipe, almost tripping over it on the track!
Voyaging to Campbell Island with Heritage Expeditions on their Galapagos of the Southern Ocean trip was one of the highlights of my life. I can honestly say I would do anything to return to this magnificent corner of the world, in any weather.
As one of the most highly conserved spaces in the world, it's such a rare opportunity to walk amongst these iconic megaherbs, as beautiful albatross glide over your head. There is nowhere else quite like it.
Have you ever heard of Campbell Island? What kind of island holiday do you dream about? Share!
Many thanks to Heritage Expeditions for taking me to the Subantarctic Islands – like always, I'm keeping it real – all opinions are my own – like you could expect less from me!