Have you ever wondered what you might find if you headed south of New Zealand? I had wanted to visit Macquarie Island for just about forever.
Well, even if you have the slightest knowledge of geography, you'll know that you won't fall off the edge of the map but rather you'll eventually reach Antarctica and the very bottom of the world.
But what about what's in the middle? Open ocean? Atlantis?
Few know about the smatterings of islands that exist here, in between New Zealand and Antarctica, and let me tell you, they will blow your mind. New Zealand's Subantarctic Islands are uninhabited and redefine remote, few every visit, but those who do, become totally enamored.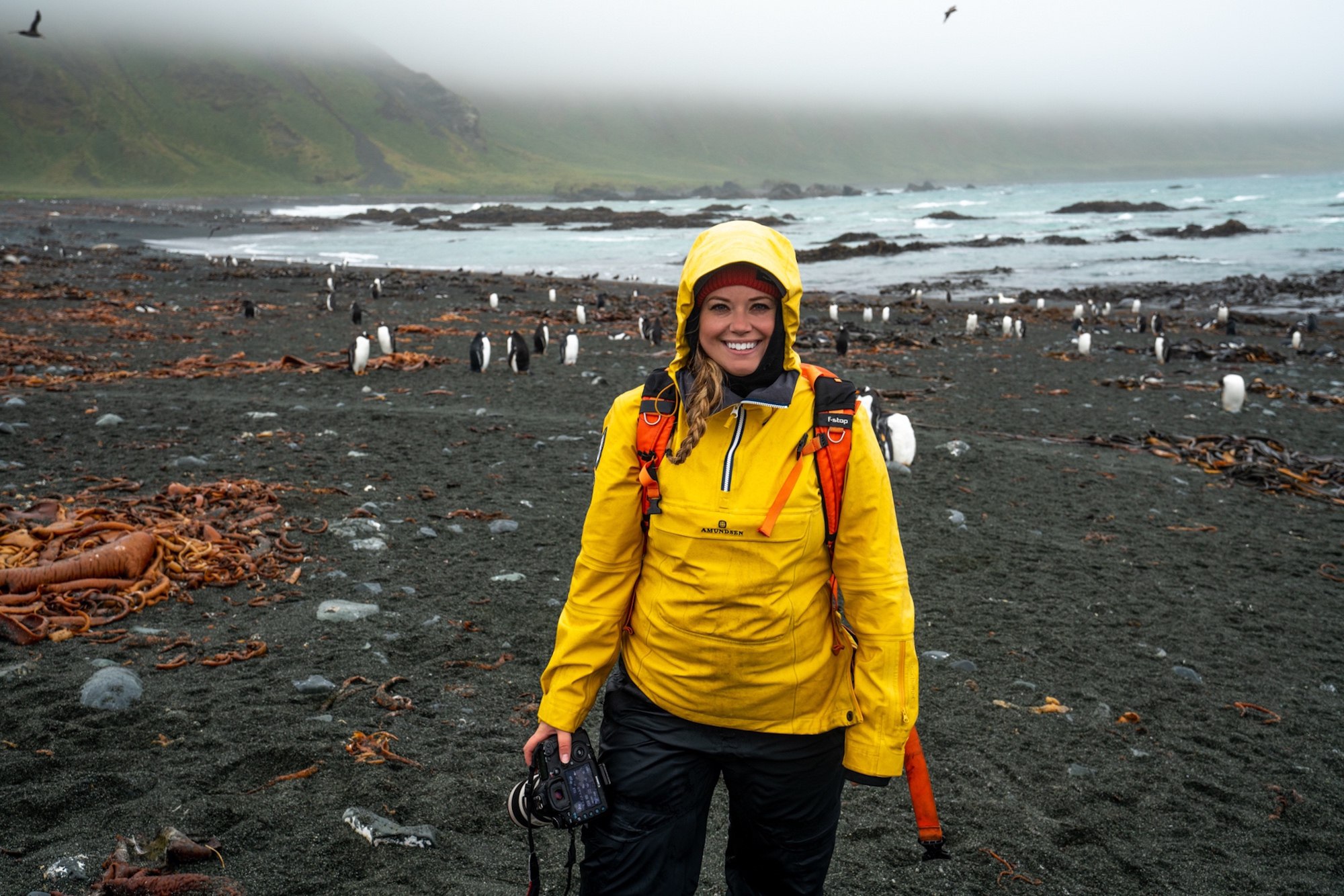 Wild and remote islands are kinda my thing. Give me a rocky windswept beach covered in seals over a white sandy tropical beach. And guys, I totally mean it.
Sure, I love a good relaxing holiday in the sun as much as anyone, but where my heart truly soars is at sea and empty, forgotten lands, usually accessible only by ship.
Here you won't find a wifi signal or see another person, and birds often outnumber humans by the tens of thousands.
Expedition voyages are now one of my favorite new travel adventures, and when the opportunity presented itself to voyage to New Zealand's Subantarctic Islands earlier this year with Heritage Expeditions, I couldn't stuff my duffel bag fast enough.
Specializing in expedition travel to remote areas and based out of Christchurch, near where I live here in New Zealand, Heritage Expeditions are leaders in my kind of travel.
Heritage Expeditions was founded in 1985 by Rodney Russ (a kiwi biologist working for the wildlife service), as a way of increasing awareness and conservation of the natural world through responsible expedition travel.
After spending years dedicating his life to work protecting endangered species like kākāpō and the Black Robin and working down in the subantarctic, Rodney learned that by sharing these special wilderness areas with others, they might become "ambassadors" advocating and supporting conservation efforts.
He has long held the view that conservation and responsible travel are partners, that together can achieve what might otherwise be unachievable. Totally agree, Rodney! Thanks for leading the way.
Over Christmas last year I spent several weeks at sea deep in the Southern Ocean with Heritage Expeditions exploring the subantarctic, and one of the biggest highlights had to be stopping at Macquarie Island.
Roughly 1500 kilometers south of Tasmania, it takes about 3 days sailing to get here in fine weather.
Unfortunately, the weather down here is never fine.
Past the Roaring Forties and deep into the Furious Fifties en route to the Shrieking Sixties, the prevailing weather in the Subantarctic can only be described as Windy As and on Macquarie Island is no exception.
"the most wretched place of involuntary and slavish exilium that can possibly be conceived; nothing could warrant any civilised creature living on such a spot." Captain Douglass in 1822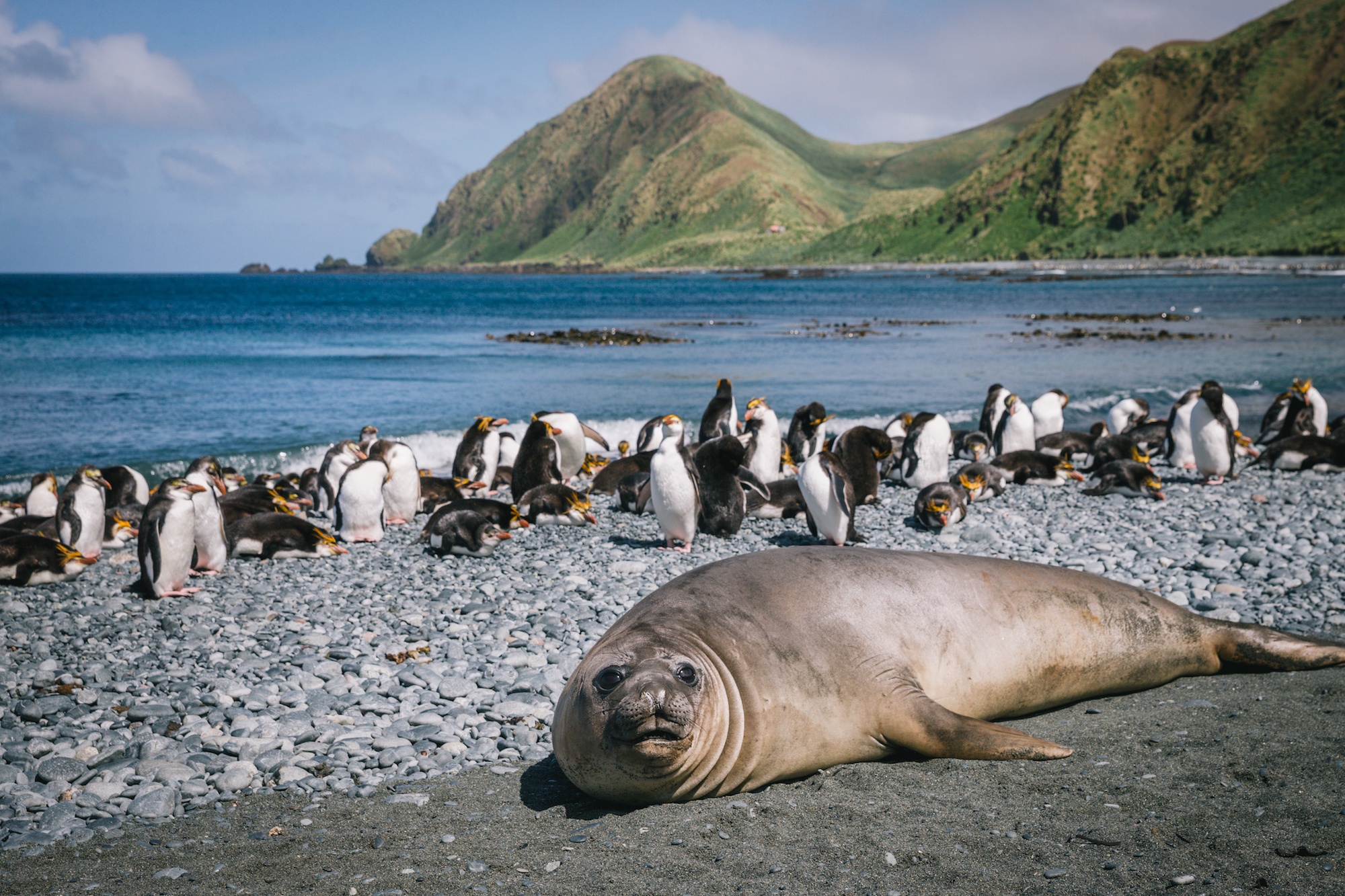 Part of the Subantarctic Group of Islands, Macquarie Island is home to a research base and it is looked after by the Australian Antarctic Division. Lovingly dubbed "Macca," it's small, only 34 kilometers long and 5 km long at it's widest point on the main island, and it's positively teeming with wildlife; a real bucketlist spot for my fellow bird nerds, everyone on board was fizzing for our arrival.
Also I reckon everyone was equally excited for some sheltered bays, land and not the wild southern ocean seas that had many spewing in buckets.
I was fine and couldn't wait to land and explore!
For any geology nerds out there, Macquarie Island is also extremely special because it's the only place on earth where rocks from the earth's mantle are actually exposed about sea level.
Recap from middle school science class: the mantle is normally 6 kilometers below the ocean floor and therefore not something we ever see except in that dissected and well-labeled globe from school, showing it to be the thick layer of molten rock between the crust and the core of the earth.
Macquarie Island is actually the exposed crest of the undersea Macquarie Ridge, raised to its present position where the Indo-Australian tectonic plate meets the Pacific plate. This one of a kind feature nabbed Macquarie Island a world heritage status over 20 years ago.
Also it's a place of both outstanding natural beauty and wildlife. And a fuck ton of penguins.
The history of Macquarie is a fascinating one, thought to be first discovered in 1810 by Captain Frederick Hasselborough on a trip from Sydney by accident on an commercial expedition looking for seals to slaughter for skins and blubber.
Perhaps early Polynesians visited long before because he reported seeing a shipwreck of an "ancient design" on the island – oh my! My historical nerdy brain is a aquiver with that!
And he was in luck, as there were probably close to half a million seals around Macquarie before they were decimated over the next decade. Even now you can see the remnants of the sealing industry on Macquarie with rusted bits of machinery used in the industry still decorating the beaches.
A grim reminder of a terrible past. Only now are the seal populations recovered. And in a beautiful piece of irony, often these historical sites are covered with enormous elephant seals, happily tooting and roaring at us as we scrambled past them.
Though perhaps what drew me the most to Macquarie Island were the enormous bird colonies here. Home to more than 3.5 million seabirds, this wild little island stinks of glorious poo, and I love it!
It's covered in birds! I knew it would be similar to South Georgia, which is one of my favorite places on earth.
For example there are around 850,000 pairs of Royal Penguins on Macquarie Island, which is enormous! Millions of birds visit Macquarie Island every year.
There used to be heaps more but they were hunted for decades for their oil after the sealers made their way through the seal populations.
Lucking out with the weather we were able to make multiple landings and zodiac cruises around Macquarie Island with Heritage Expeditions.
We got to visit the base at the Isthmus on the island and visit the researchers and scientists working on Macquarie and learn about what life is like on a place that is windy and rainy pretty much every day, and hazards include being chased by elephant seals.
Only just a few years ago after seven years of pest eradication, was Macquarie Island finally free from invasive species like rats, rabbits, mice and feral cats which had been brought over by humans and were quickly destroying the bird populations.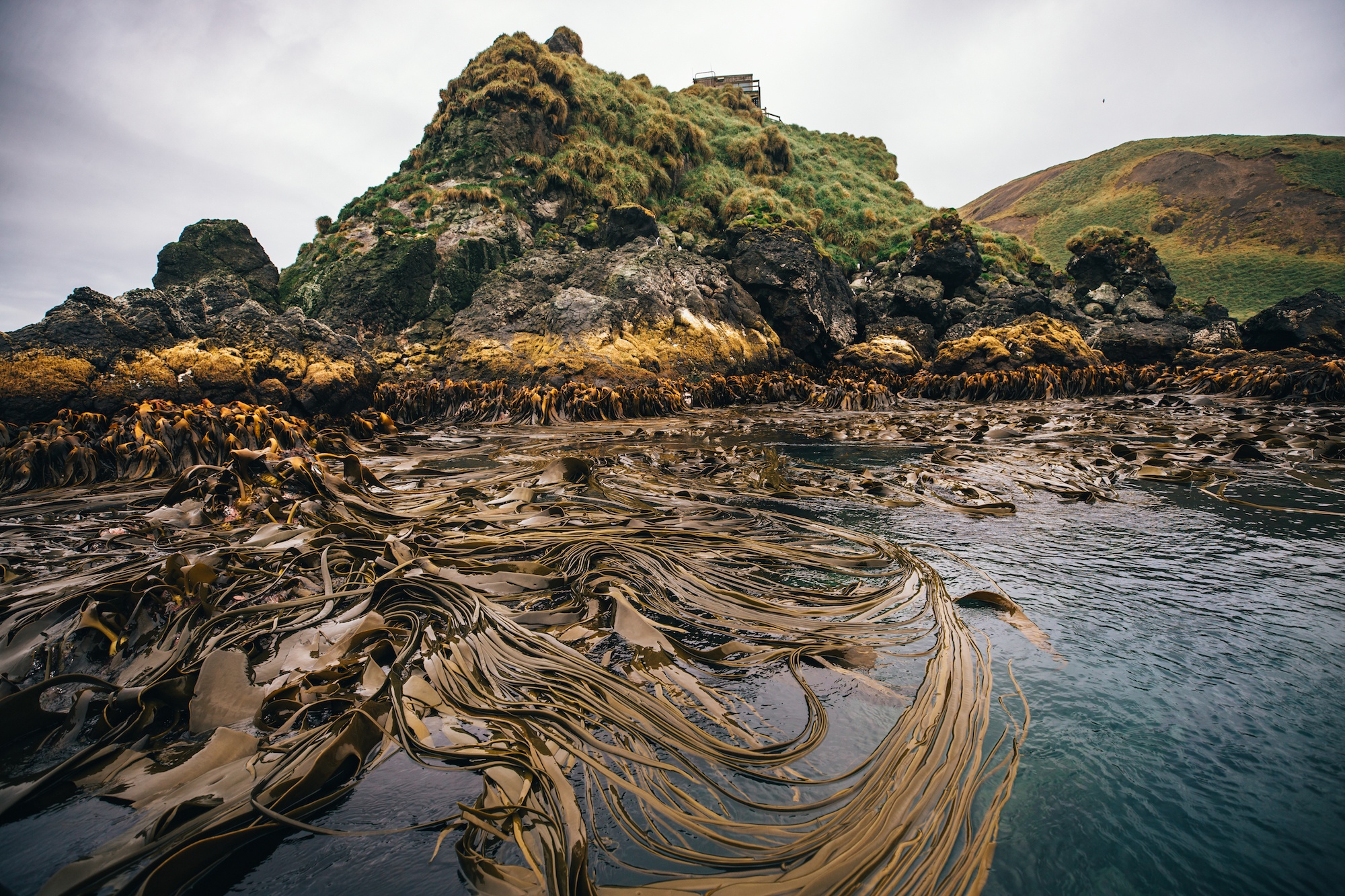 Lusitania Bay is home to upwards of 150,000 pairs of king penguins, the second largest penguins in the world and some of my favorites.
We lucked out big time with the weather and spent a long and beautiful afternoon in the sunshine at Sandy Bay. I'd die to visit Macquarie Island again.
Still and beautiful and warm enough to peel off some layers, we spent hours exploring the beaches and walks around Sandy Bay, taking in all the different bird and seal colonies and enjoying being in the presence of abundant, care-free wildlife.
It truly was an experience I'll never forget.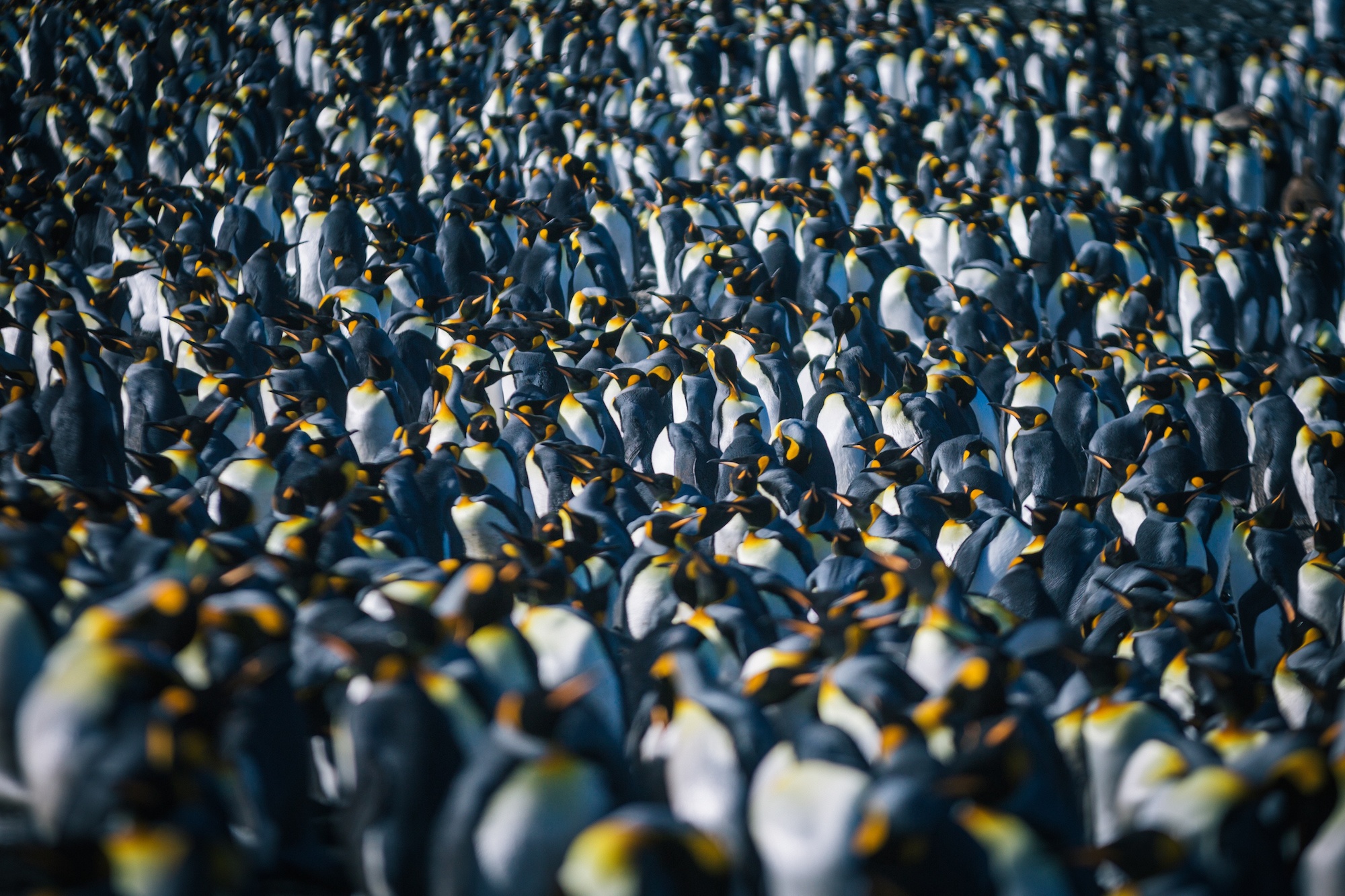 Even now I can close my eyes and immediately be transported back to that magical day at Sandy Bay on Macquarie Island. I can hear the calls of the penguin colonies, recall the smell of the seals and the sounds of the ways. Even remembering to watch where I walked to make sure I didn't squish a penguin by accident.
How many places are like that in the world that we have the chance to experience firsthand? Visit Macquarie Island, and you won't be disappointed.
Have you heard of Macquarie Island? Are you a wild beach lover too? Is this the kind of place you dream of visiting too? Spill!
Many thanks to Heritage Expeditions for taking me to the Subantarctic Islands – like always, I'm keeping it real – all opinions are my own – like you could expect less from me!