I know, I know, I know. Bold statement or what.
Once I had a boyfriend who used to make fun of me when were traveling because everywhere we went, apparently I always exclaimed "wow, this is the most beautiful place I've ever been!"
In my defense, I meant it every single time.
Surely this was, in fact, the most beautiful place I've ever seen with my two eyes, that is, until, I went somewhere else equally or more beautiful. But I digress.
Photo by Jarrad Seng
Now seriously, you've got to trust me when I now say, I have truly found the most beautiful place on planet earth. Or at least the most beautiful place I've ever laid eyes on.
No, no. Don't argue.
And it's not Antarctica. It's South Georgia.
*throws down the gauntlet*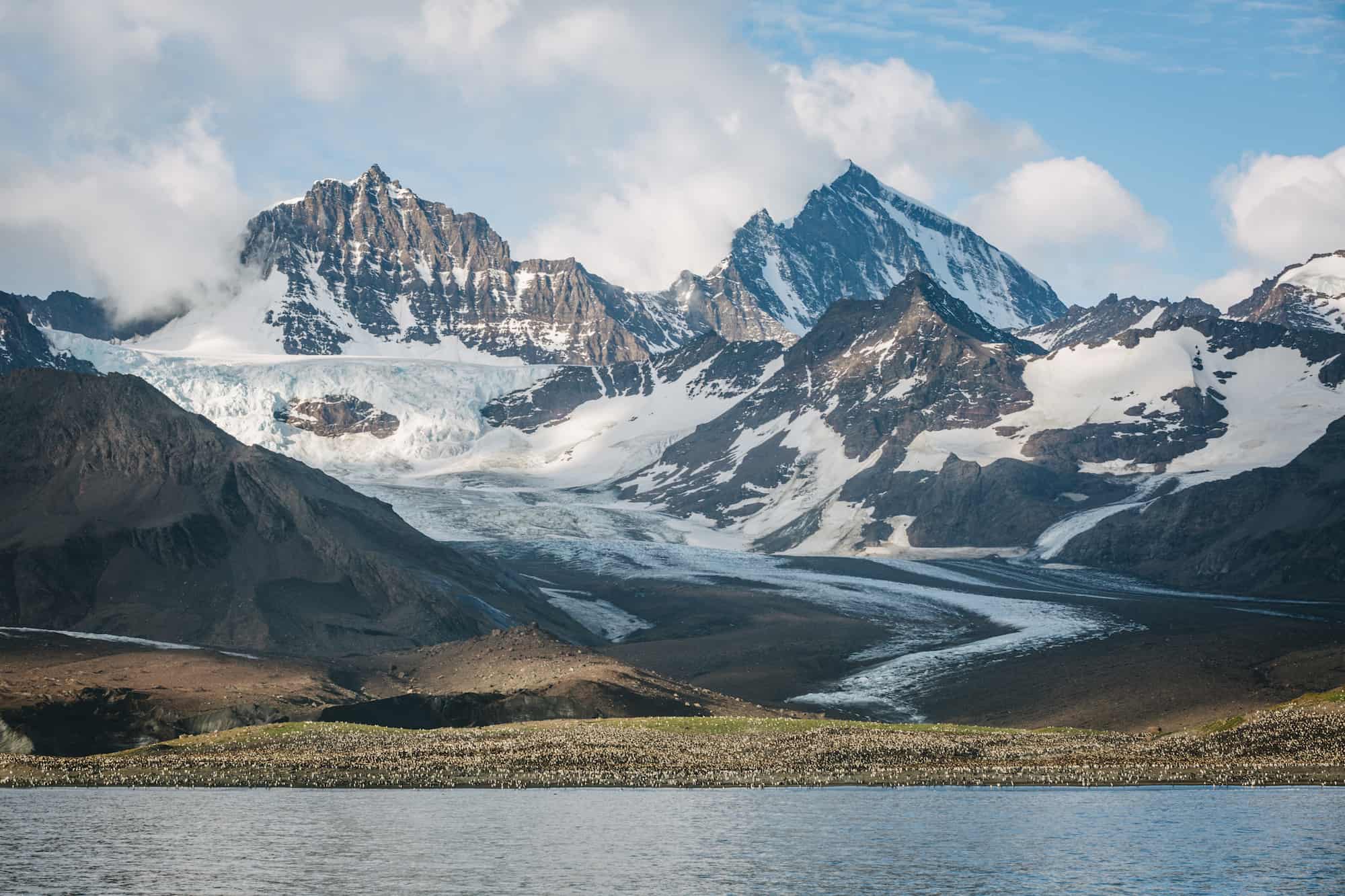 No, not the south of the American state of Georgia, that would just be silly. No offense to southern Georgians, of course, which I'm sure is a delightful and beautiful too.
This time I am referring to the very cold and remote subantarctic island of South Georgia in the South Atlantic Ocean. A British overseas territory. Human population: 20. Penguin population: several million.
Also known as the most beautiful place on the entire planet Earth.
If you still find yourself skeptical after the whole "millions of penguins" comment, read on, dear ones.
Now I know what you're thinking, how can South Georgia be the most beautiful place on earth if it isn't plastered all over Instagram or I can't even find it on a map?
Solid question. Respect.
There are still many stunning pockets of this world that few make the journey to or venture out in search of, and South Georgia is definitely one of them.
As an avid fan and collector of unusual and remote destinations, South Georgia has been at the top of my list for a very long time; it's one of those rare places that when you meet someone who has been there, they can't stop talking about it.
I've joined the club.
Perhaps one of the most remote islands on earth, South Georgia is approximately 2,100 kilometers off the coast of South America. Pretty much the only way to access South Georgia is by expedition ship from Argentina going down to Antarctica.
You have to want to go badly.
Quark Expeditions voyages to South Georgia every year and I was lucky enough to join them last summer on an adventure that also included visiting the Falkland Islands.
For many Antarctica is the bucketlist spot, and I can see why since it was also mind for a long time. But reflecting back on a month down under, I can safely say that I would do anything to go back to South Georgia instead.
So, what makes South Georgia the most beautiful place on earth?
Five simple reasons.
It has the best landscapes, the best wildlife, the most crazy weather, the most fascinating history and of course, by default, it's sheer inaccessibility.
Now come with me on a visual story, a photographic journey with words (is that a thing?) as I try to convince you that South Georgia is, in fact, the most beautiful place on earth. Enjoy!
1. South Georgia has the most incredible, wild landscapes
One of my first impression of South Georgia was how awestruck I was by the jagged mountains that seemingly jut out straight from the sea, towering above you. Stark and wild, seemingly barren except for birds and glaciers galore, the views are imposing and magnificent.
As a serious lover of mountains, South Georgia was next level beautiful. Everything about the views around South Georgia screamed power and wilderness. A long and narrow island almost 200 kilometers long, the mountain run like a spine the length of South Georgia with many dropping down into the sea with many fjords and bays along the coastline.
South Georgia really felt like polar tundra meets the Alps. With penguins.
Photo by Jarrad Seng
But perhaps what surprised me the most was how lush parts of it can be. While it doesn't have trees, it's still quite green, tussock covered mountains and beaches everywhere, not the white void that is Antarctica.
The landscapes are some of the best I've ever seen in the world, no exaggeration. It's like New Zealand or Iceland times a million. And it's everywhere. There are no bad views. Oh hey, another incredible glacier. Oh, another one. And another one, and wow, look at those mountains.
Honestly my face hurt from smiling so much. And from the wind too. But I'll get to that in a minute.
Photo by Jarrad Seng
2. The sheer abundance of wildlife
If you love animals and wildlife, well South Georgia is the place for you! I have never been anywhere with such a stunning array of wild animals packed in close proximity with each other and in such huge quantities.
Most of our birdlife here in New Zealand is threatened and endangered from introduced predators and if you see a few penguins, wow, that's pretty special and you're quite lucky.
On South Georgia you have to be careful where you walk to make sure you don't step one; penguins, seals, and all manner of birds are everywhere. With its rich beaches for wildlife breeding grounds, on an expedition to South Georgia with a level of wildlife encounters not possible anywhere else, especially now since rats were eradicated this year.
Seabirds galore, albatross rub shoulders with skua and other rare seabirds while the beaches are covered with fur seals, noisy elephant and several types of penguins numbering in the thousands.
Photo by Jarrad Seng
Photo by Jarrad Seng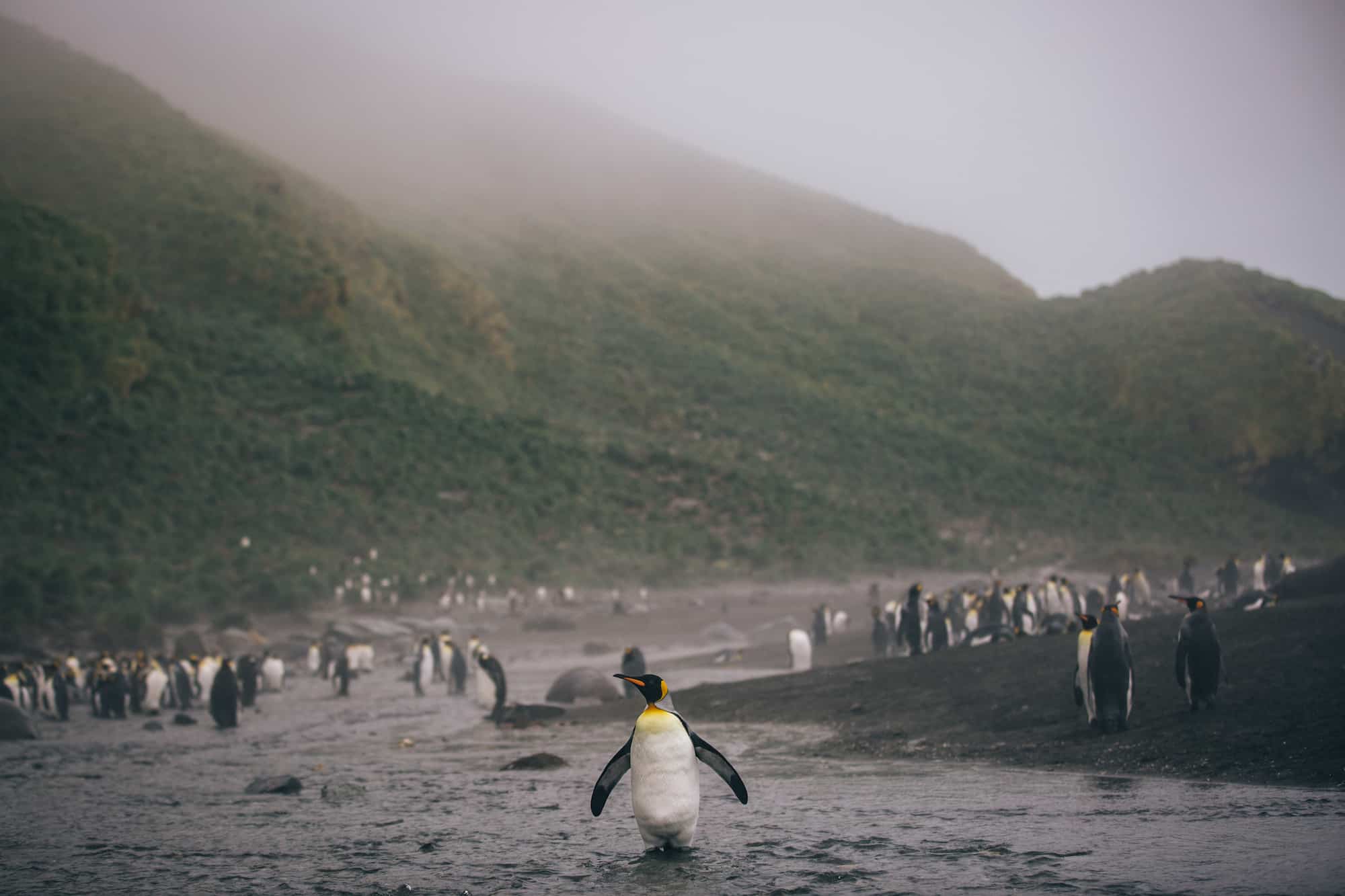 The wildlife in South Georgia is out of this world, and much more dynamic and bigger than in Antarctica. It's noisy, loud and colorful, not exactly what you might imagine when you picture a remote and rugged island in the middle of the South Atlantic. It's here on South Georgia where you have the possibility of intimate encounters with wildlife.
The Quark expedition team who guides you there give incredible talks about the animals and you're briefed about keeping your distance and how to behave with them.
But the penguins and seals don't follow the rules. I found if I say down for a while and just observed them, someone would come up to me to have a look at this strange creature in a yellow jacket.
And let me just say, being surrounded by curious king penguins on a beach with glaciers behind you and seals in front of you is not something you will ever forget.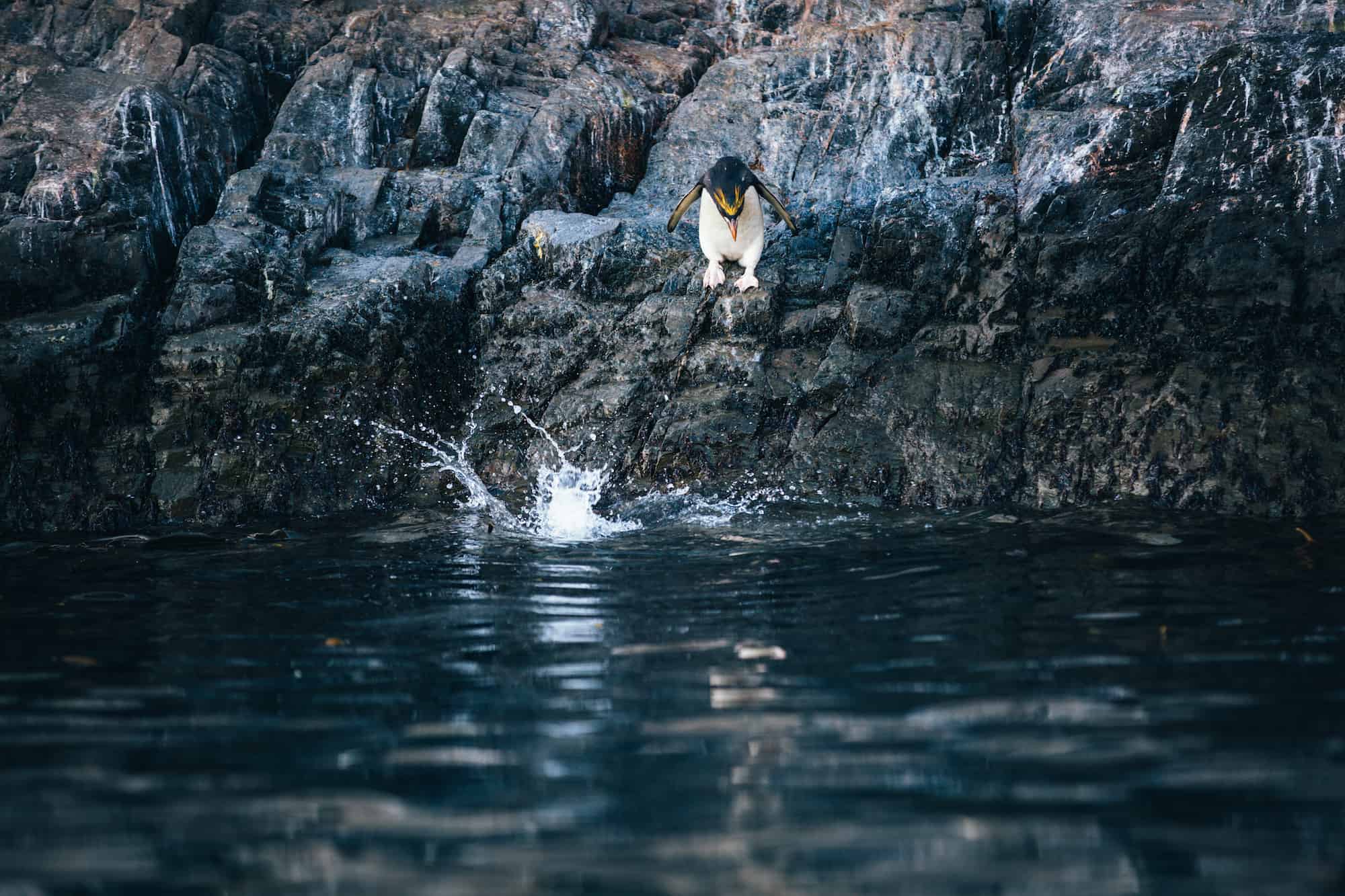 3. Crazy weather unlike anything you've seen before
We arrived near Prion Island before sunrise on South Georgia; frothing with excitement,I was up while it was still dark and before the expedition team made any announcements on board. Curious, I opened the door to the outer deck.
Well, better said I TRIED to open the door to the outer deck, but got it open about a foot before it slammed back and I was nearly blown over with a wild howling wind unlike I've heard before.
Welcome to South Georgia!
Photo by Jarrad Seng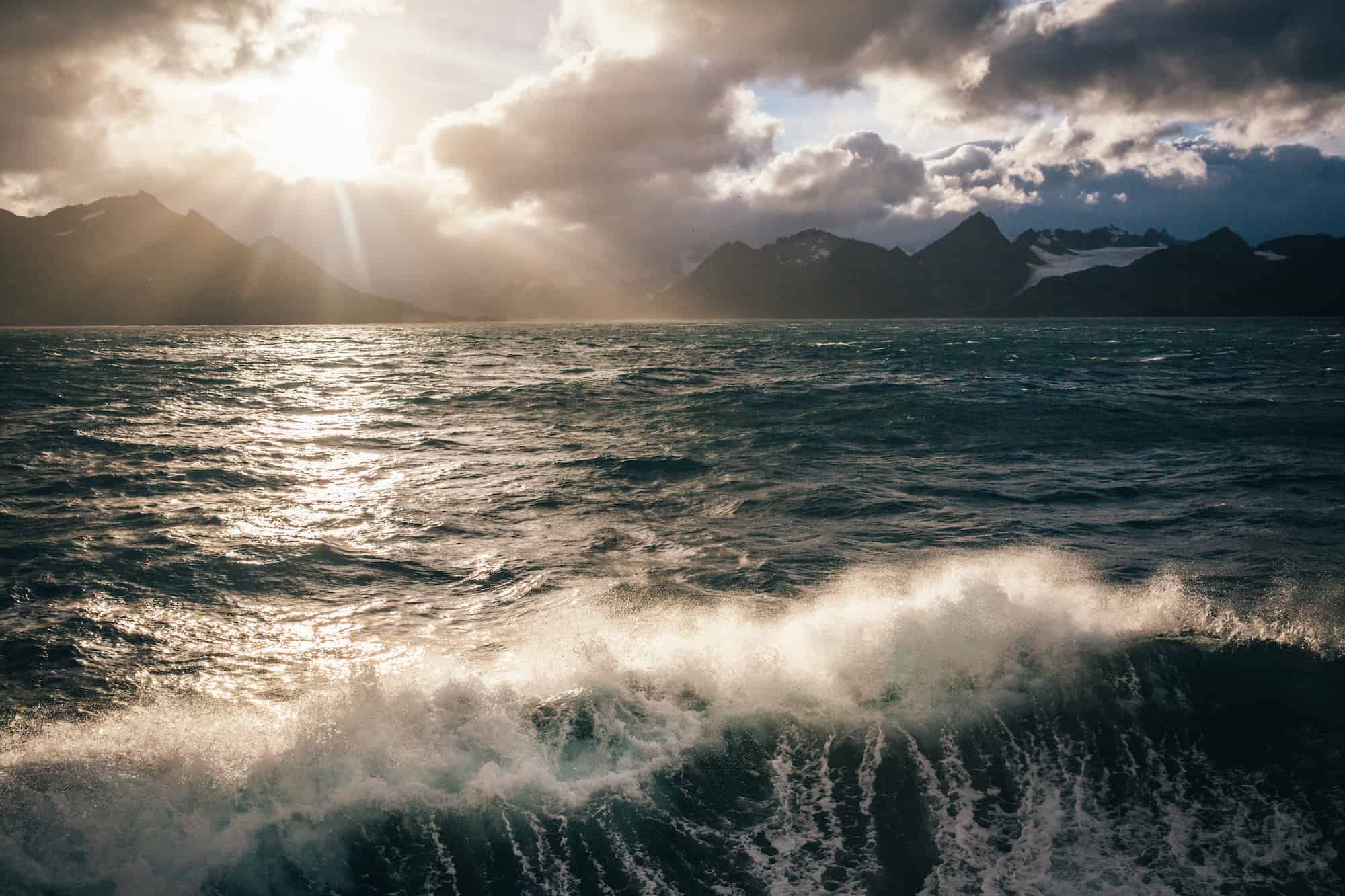 If it were sunny and tropical, everyone would be there, right?
Hmm now I know what you're thinking, how does crazy weather make a place beautiful? Hear me out.
For me, there is real beauty in wild and unpredictable weather. From stunning rays of sunlight beaming between rain clouds to katabatic winds whipping up the seas across the bay and unusual cloud formations, to even warm still sunny days that make you want to take your coat off, the polar climate of South Georgia really reminds you of where you are, humbles and intrigues.
4. Wow, what a history!
It's generally assumed that South Georgia was discovered around 1675 during a sailing exploration and was named by Captain Cook (oh hey) a century later, whose descriptions of the enormous fur seal colonies brought sealers over in droves who almost decimated the seal population within a century.
A completely inhospitable land, few have every tried to settle on South Georgia, except for the hardy sealers and whalers of yesteryear.
Request a quote

to adventure to the Falklands and South Georgia with Quark Expeditions today!
At the turn of the century, South Georgia sadly became the whaling hub of the Antarctic by Norwegians, decimating the world's whale population. Six stations were built along the coast and almost 200,000 whales were estimated to be killed here in about 60 years before they were protected.
The scars of the whaling industry still remain on South Georgia, with bones still bleached white on the beaches and the rusted abandoned stations sitting dull red on the horizon.
South Georgia is also the place where Ernest Shackleton ended up after the most incredible open sea rescue journey in history, and you can visit his grave at Grytviken, the only old whaling station that's been cleaned up and is visitable, complete with a post office and very cool museum.
South Georgia's history is brutal and fascinating, and easily visible today.
Photo by Jarrad Seng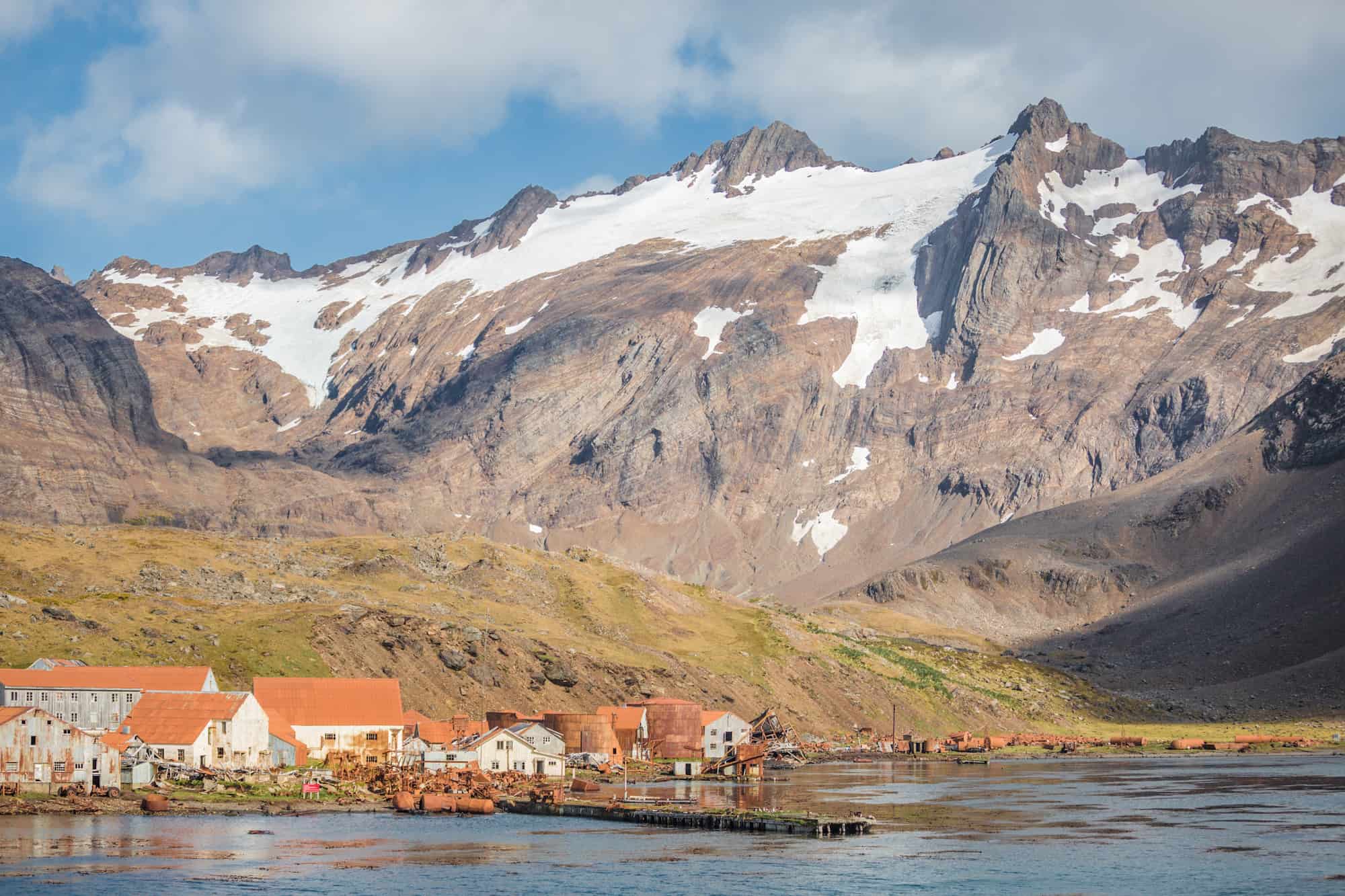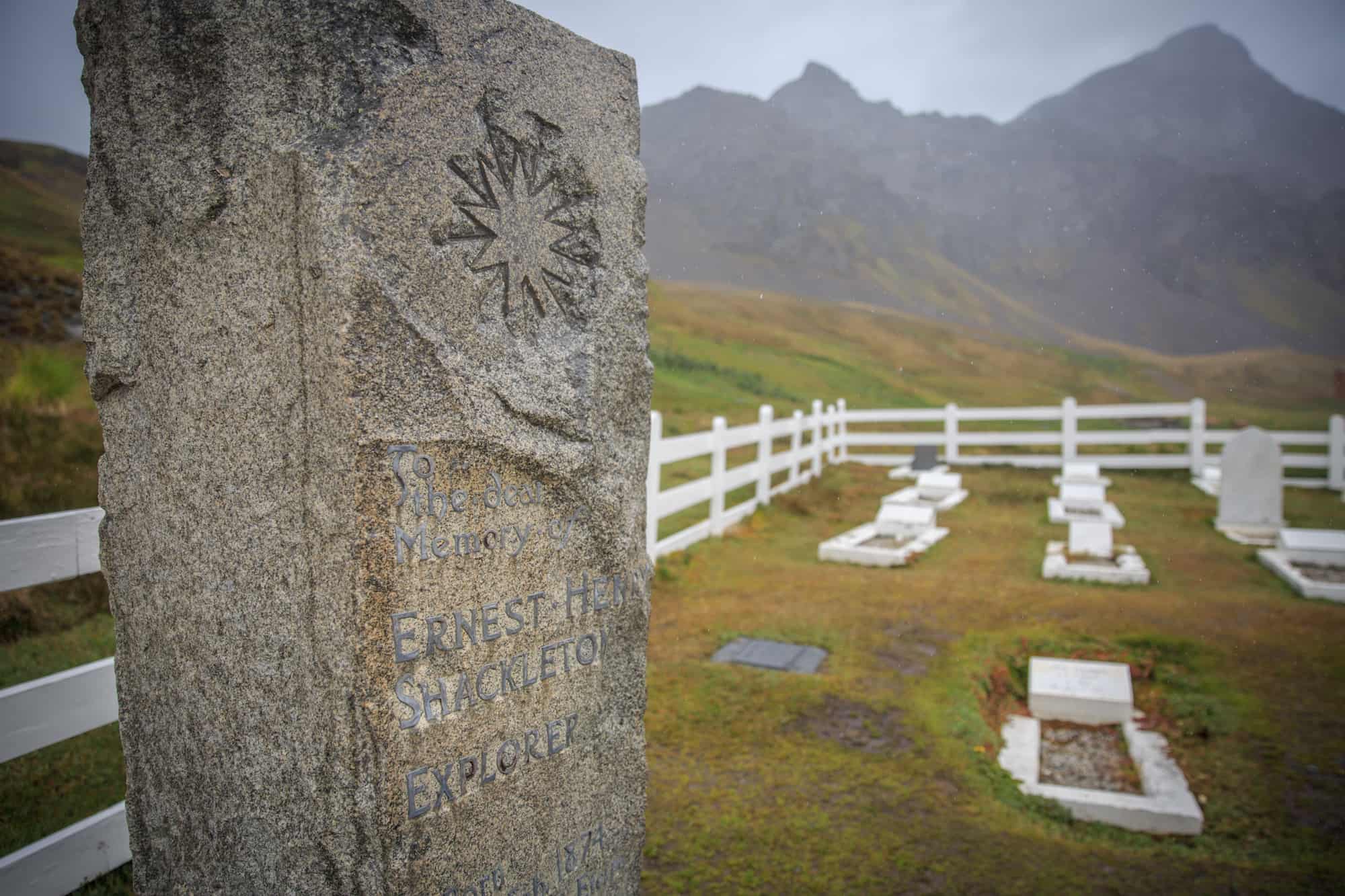 5. Its utter remoteness
The real beauty of South Georgia for me lies in its sheer remoteness.
Thousands of miles away for any real civilization, every moment here you're reminded that you have made the journey to the ends of the earth. Unlike Antarctica, very few expedition ships sail this way, leaving its wildlife and landscapes relatively unknown.
In South Georgia you're guaranteed experiences that will shake you to your very core, that will inspire you and bring you to tears with its beauty. It's by far the most incredible place I've ever been and I'm itching to go back already.
Is it time yet?
Book the 

Falklands and South Georgia today and u

se promo code LIZ150 for $150 onboard credit that can be used for purchases on board at the polar gift shop, or, cough cough, the bar
Have you heard of South Georgia? Do you dream of seeing the penguin colonies there too? Are you a fan of voyaging to remote places? Share!
Photo by Jarrad Seng
Photo by Jarrad Seng
Many thanks to Quark Expeditions for helping get me to South Georgia. Like always, I'm keeping it real, all opinions are my own, like you could expect less from me!