The older I get, the more self-aware I become, and the more comfortable I get in my skin. About. Damn. Time.
And after a decade of world adventures, I've come to realize quite a few things about my style of travel in particular. While I love adventure and exploring and trying new things, I'm not all that hardcore. Not remotely.
Sure, go ahead and laugh. The original "Adventuress" isn't that much of an adventurer in the literal sense anymore. You won't find me taking skydiving lessons, skiing off cliffs, or biking around the world. That's not my style, and it's definitely not been since I hit my 30's.
While the extreme world adventures that you might imagine don't appeal to me anymore, that doesn't mean I don't love adventure travel. My definition of experience has just changed quite a bit the more I grow up.
It's funny, to my hardcore adventurous friends, I'm super vanilla, but to a lot of people, I seem extreme. It's all about perception!
Perhaps the biggest thing I've learned over the years is that adventure travel doesn't have to be hardcore – it could just mean trying something new and exciting.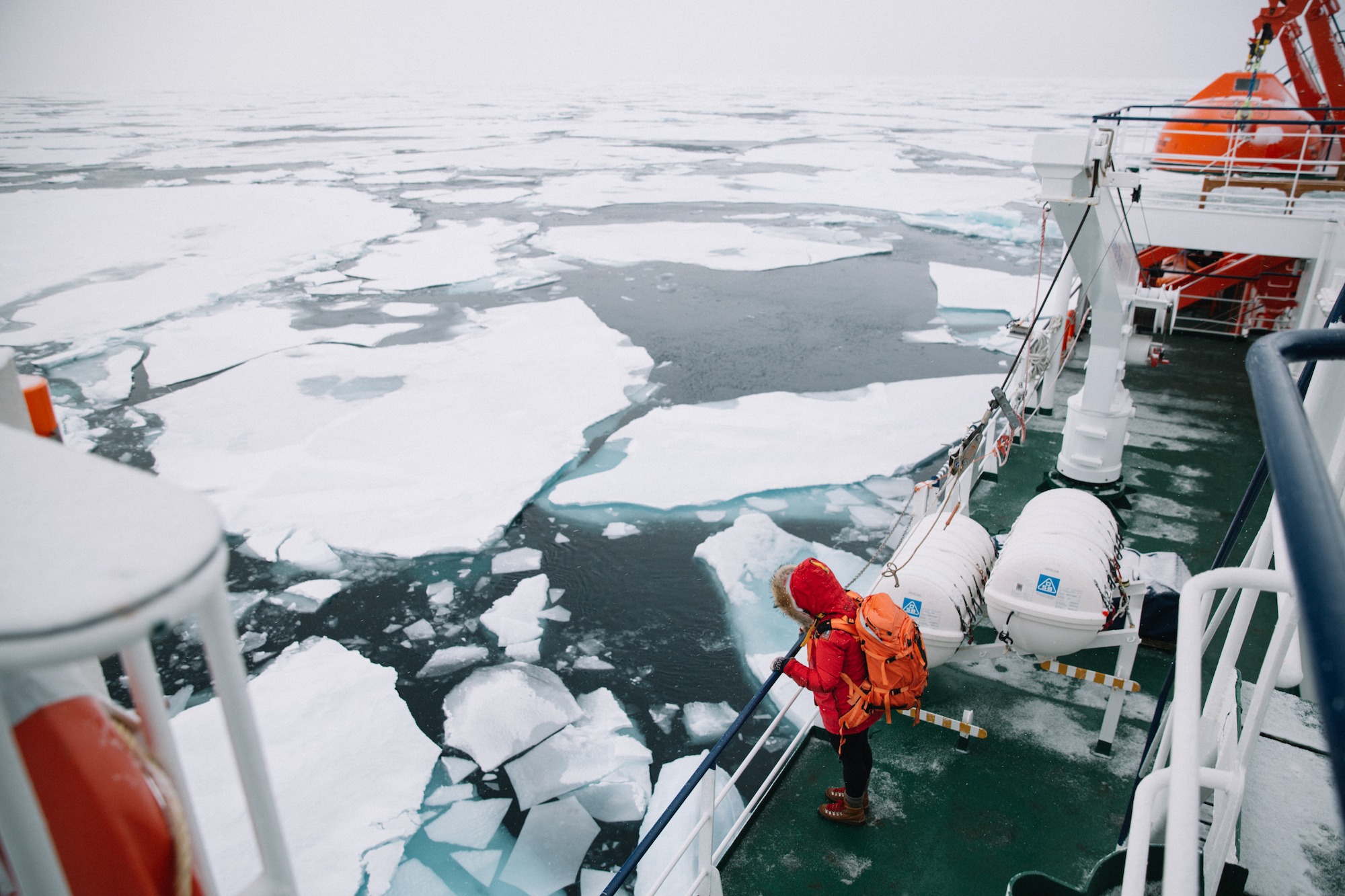 To me, adventure travel is for everyone, and it's all about how you define it.
For me, I find much more purpose these days in taking on a big challenge on my travels, to test myself and sense of adventure, and then revel in achieving it. I'm not one for any big adrenaline rushes anymore or looking for quick thrills.
Give me a good old hike or session in the snow and call me happy. My world adventures are not stopping any time soon.
Here are some of my best tips for adventure travel when you're like me, and you're not really all that hardcore – enjoy!
Take the plunge
Scuba diving can be a fantastic excuse to visit some of the globe's best most scenic destinations. Recreational diving is one of my favorite past times, and I've been diving around the world, from right here in New Zealand to Bali and the Maldives. 
But if diving's not your thing, snorkeling is a great alternative, and often heaps cheaper.
There are loads of tropical spots that offer boat trips to reefs and islands where you can see spectacular fish and reefs – just for inspiration, check out the Phi Phi islands and Koh Tao in Thailand. There's the Yasawa Islands in Fiji, so many places in the Seychelles, and Hawaii, and last but not least, Australia's Great Barrier Reef and the Whitsunday Islands. 
Sign up for a safari
If you're a fan of wildlife like me, there is nothing better than going on safari. 
Traveling to safari lodges in Africa tops the bucket list of many and with good reason – it's pretty damn amazing. The ultimate "softcore" adventure, most safaris take you around in a 4WD vehicle for game viewings, not requiring any serious physical strengths.
Of course, there are self-drive, walking, boating, and riding safaris, too, but the traditional way is usually in an old tricked out Landrover.
Having just returned from a few days of safari in the Okavango Delta in Botswana, my mind has been blown away again.

Catch a wave
If you've never surfed and thought you couldn't, why not give it a whirl with some surf lessons. It's quite the workout but super fun. 
Don't worry about feeling silly – you're bound to be learning alongside other first-timers.
Or, if you're committed, consider a women's surf camp – a great bonding experience and a different way to see a country. Good options include Bali, Australia, Hawaii, Portugal, India, Nicaragua, and Morocco. Women's surf camps and retreats are becoming increasingly popular. 
Sail into the sunset
The very friendly sport of sailing is open to all levels of ability and can be done in so many areas around the globe.
For instance, in Australia, there's a tradition on Wednesday afternoons where many yacht clubs invite would-be sailors to join them for a sail and possibly a race, usually for free.
Or if you've dreamed of sailing around gorgeous coastlines and dropping anchor at deserted islands, there are plenty of sailing holidays where you can do as much or as little as you like – check out the Greek islands, Croatia, Australia's Whitsundays, the Caribbean, and New Zealand. 
Guided adventure trips
It's one thing to have an idea for an adventure, then go out and acquire all of the necessary skills to be able to do it safely. For me, I much prefer to go on guided adventures with an expert, someone who has certified guiding experience, which can both show me a fantastic time and keep me safe as.
From rafting the mighty Landsborough River here in New Zealand to guided via ferratas in the Dolomites in Italy, there's always a guided adventure to be had!
Stand up paddle-boarding somewhere special
Stand-up paddling, or SUP as it's known, is one of the fastest-growing watersports.
After some initial wobbles, most people find they can stand up and begin paddling on calm waters – surf may take a little extra mastery. It's a great way to get fit and explore a landscape (coastal and rivers) on water.
Doing it in a group makes it friendly, too, and I've often joined in on guided SUP missions while traveling. Check out your options in Australia, the Cook Islands, Costa Rica, Slovenia.
Here in New Zealand, you'll find me out on the lake and coast on my Moana inflatable SUP board, which I love to take out and about.
Take a hike
Walking holidays are graded for all levels of fitness. Above all, hiking is great for solo travelers as you can get to know people in a relaxed setting.
The possibilities are endless from short hikes just about anywhere to more extended expeditions such as the Camino Trail that passes through France, Spain, and Portugal.
In addition to other hotspots include hiking New Zealand, Peru, Japan, and Iceland.
Active Adventures runs guided hiking adventures around the most beautiful parts of New Zealand.
It's snow time
Never tried skiing or snowboarding, never fear – that's what ski school is for.
Prepare to have fun and a few tumbles, with days punctuated with hot chocolate and spectacular winter scenery. It's always ski season somewhere in the world. The US, Canada, Japan, Europe are all exceptional during the northern hemisphere's winter, while New Zealand is the place to go from June to September.
If skiing or snowboarding isn't up your alley, consider cross-country skiing in Scandinavia or Austria.
Hop on your bike!
Not fit, but love to pedal? No worries. Cycling opens up the world adventures to all.
There are cycling trips for all levels, from touring vineyards in France to meandering through the rice paddies in Vietnam. From tackling hilly rides in Sri Lanka, cycling is a great way to see the country and boosts your fitness levels too.
Some cities are bike-friendly too. Check out bike hire or have an urban cycling adventure on one of the free bikes offered in places like Geneva and Zurich. You can also take part in bike-sharing schemes in Paris, London, Dublin, Melbourne, and Mexico City. 
Now with the popularity of e-bikes, cycling holidays have never been more accessible – phew!
Guided expedition trips
If you don't want to stick to one kind of activity, there are adventure tours that combine it all. From trekking, kayaking, cycling, temples, and wildlife, even with accommodation ranging from camping to homestays to luxury lodges. 
One of my favorite guided expeditions was to ride horses in Mongolia, a trip that truly changed my life.
A week in Cuba could see you hiking to waterfalls, taking salsas lessons, and soaking up the atmosphere in Havana. Or, if exploring markets, beaches, and temples is your thing, Cambodia or Thailand could be the go. Intrepid Travel has some great options, including trips just for women. 
Join an expedition ship to Svalbard, the Antarctic, or even New Zealand's subantarctic.
There are so many world adventures waiting for you out there. In fact, there is something for everyone and every budget. It all depends on you.
From easy hikes in your backyard to a holiday spent on the high seas, adventure travel is out there. Rewarding and life-changing, I can't get enough of it, and I enjoy watching my travels evolve as I grow older.
For me, the only question is, what's next?
How do you define adventure travel? Are you a fan of getting out and challenging yourself when on the road too? What are your favorite world adventures – spill!