It's been a month since I wrapped up three weeks in Fiordland and Southland, two of my favorite corners of New Zealand. Summer here is magnificent, and there are long hot days, chilly river swims, exciting tramps in the mountains, and some of my favorite birds.
One of the regions hardest hit by the lack of tourists, I'm super excited to start sharing more from my Fiordland to inspire you guys to travel down here. It's peaceful and quiet, and it's never been a better time to visit! Seriously. Milford used to see over a million visitors a year, and now it's virtually empty. In addition to supporting local small businesses, it's a great time to see one of the most visited tourist destinations without the crowds. Not then was it crowded before, but it's undoubtedly quiet now.
Here are some of my favorite photos and snippets from my time in Fiordland in January. Enjoy!
Milford Sound
I never get tired of visiting Milford. Never. Stunning in every season and every weather, it's a place that's as dynamic as it is instagrammable.
It took me years, but I finally took a photo at the iconic swing in Milford Sound (it's just off of the Milford Sound Forest Walk along the foreshore). I know I keep saying it, but seriously it's never been a better time to visit Milford Sound. I had the swing all to myself, watching the skies turn pastel at the end of the day over Mitre Peak. It was so special. Our borders are opening up soon, and tourists will return, so it's time to boogie on down to one of New Zealand's natural wonders with crowds.
I am already counting down the days till I can go back!
I based myself at the Milford Sound Lodge right in Milford, a place I've been staying at for almost ten years, back when it was a backpackers. There's something extraordinary to be able to stay the night in Milford instead of visiting as a day trip. Especially now that I'm staying in the fancy new chalets overlooking the river, instead of sleeping in a tent.
I hit the water for an intimate small boat cruise with Cruise Milford, another family-run business in Milford. With dusky dolphins escorting us up the fiord, not something you see very often, it made for an unforgettable trip.
Nothing beats a morning paddle in Piopiotahi with Rosco's when you have the fiord all to yourself! Currently, it's like slipping back to the '70s with more local fishing boats than tour boats. I've been here so many times, and it was just spectacular to be on the water alone and feel like you had Milford Sound, one of New Zealand's greatest treasures, all to yourself. It's even magnificent in the rain!
Rosco's is one of New Zealand's OG tourism businesses, and I was stoked to get back onto the water with them. And did I mention he also organizes and runs the annual Homer Nude Tunnel Run? What a legend.
Milford Road
The road from Te Anau to Milford Sound is one of the most scenic experiences in New Zealand. It's epic, and it's home to some of the best sites in Fiordland. Give yourself oodles of time to take in the walks, hikes, and photo stops.
The first major highlight is the Eglinton Valley, with incredible views as far as the eye can see. It's also home to New Zealand's only native mammal – the bat. Further along, you'll find the Mirror Lakes, which reflect the Earl Mountains on a calm day.
The Homer Tunnel, home of the annual naked tunnel run and engineering marvel of New Zealand, heralds your descent to Milford Sound. Kea usually hang out around the entrances but don't feed them, even accidentally.
Dusky Sound
Finally, finally FINALLY! After ten years of living and loving the South Island, I FINALLY made it to the iconic Dusky Sound! I spent five magical days off the grid with Wild Fiordland, who offers small bespoke adventures on their beautiful boat, the Breaksea Girl. Kayaking, snorkeling, eating, walking, and exploring one of the most remote corners of New Zealand, after flying in by helicopter from Te Anau (badass, I know), was the best adventure I've had in a long time.
Being off the grid is my happy place, especially on the water, and it was so special.
All of this time in Dusky Sound gave me so much space and time to think and ponder while I was in the mountains and the bush. I have so much to be grateful for, especially for places that make me feel alive again. Nature is therapy.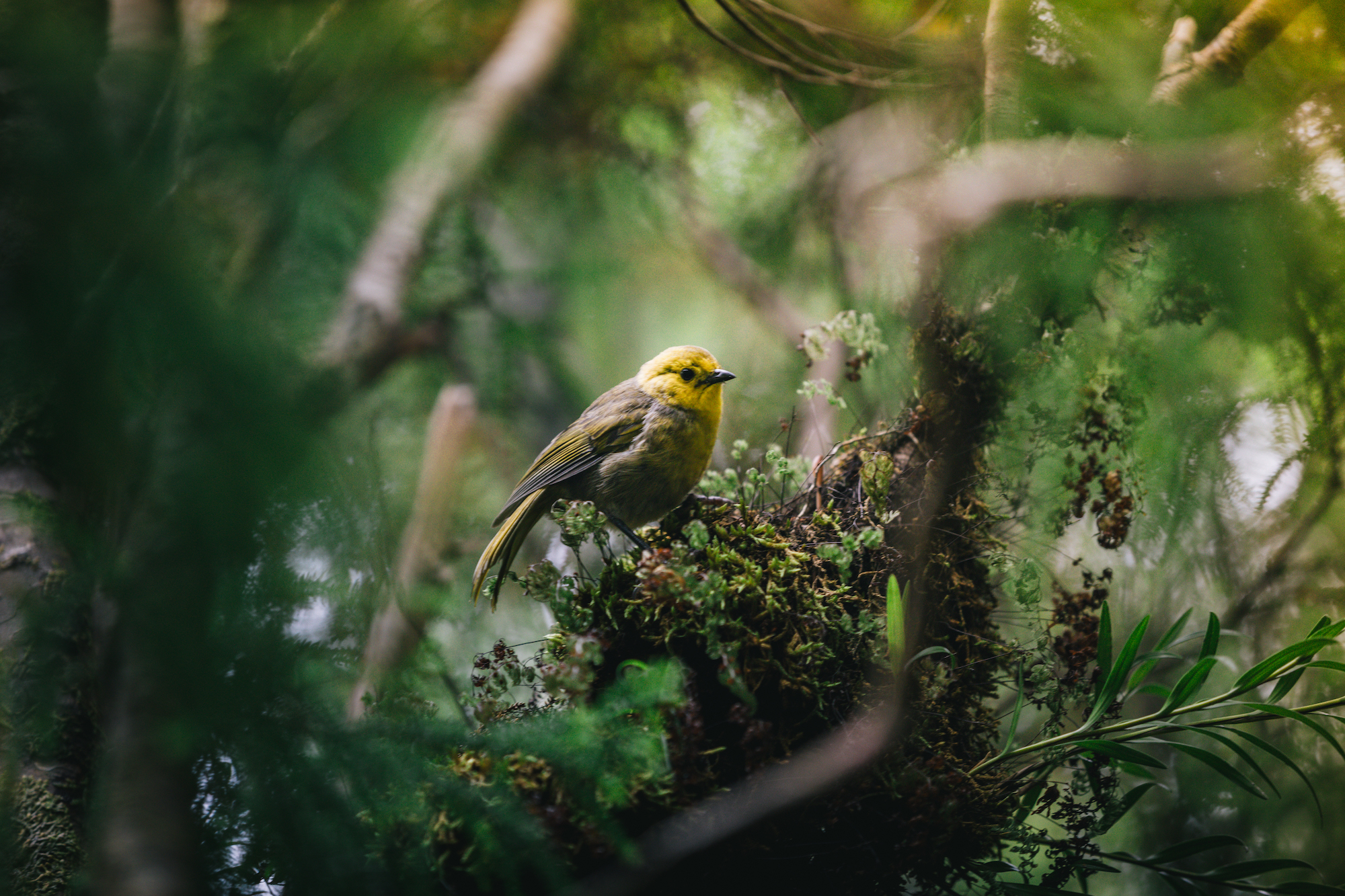 Borland Valley
Fiordland is New Zealand's largest national park and is home to many gems. The local Te Anau DOC office also puts on many incredible events that share some of the best stories from the region you might not know much about. Allow me to introduce the Borland Valley!
Recently I tagged along on one of their day trips discovering the alpine world of plants. Spoiler alert – it's so cool! You guys know I'm a massive plant nerd, but I know little of native alpine plants beyond pretty buttercups and daisies, and of course, all the tussock. With renowned botanist Brian Rance, we explored all along the Borland Saddle and Mt Burns area, peering down at the ground and marveling at this beautiful, tiny jungle beneath our feet. The incredible droseras (sundews) are some of New Zealand's only carnivorous plants and were abundant as well as cushionbogs and unusual orchids, along with nine species of snow grass, the most diverse area in New Zealand.
As someone inherently drawn towards the beauty of the peaks, I enjoyed slowing down and looking down. I learned so much about the many plants I would have tramped right on by in the past. The biodiversity of this area is magnificent! With road access up almost to 1,000 meters, it makes this unique alpine environment more accessible, not that it's busy.
Kepler Track
Summertime is for adventures, and I'm making the most of it. How lucky am I that I have a job that allows me to play outside? I've thrown myself into nature this summer, knowing how much good it does for my mental health. And not just being offline and in the mountains or surrounded by forest, which is good for the soul, but more of the exercise, of the challenge of physically working hard.
For me, I don't think I'm naturally one of those crazy fit people you often run into this part of the South Island.
The day after I went up to the Luxmore summit on the Kepler Track was the annual race, where people race the entire 60km track in a day. While I understand and applaud those people, I also know that's not me, not remotely, and I'm never going to pretend it is.
Doubtful Sound
Moody Fiordland is my favorite Fiordland. When the mists dip in between the high peaks and waterfalls emerge from the clouds, that's when you get hit with the feeling that, damn, this place is out of this world. Literally, it's otherworldly.
I was so stoked to head back to Doubtful Sound for a day trip with Real Fiordland (formerly Real Journeys). Pre-COVID, Doubtful Sound was always the quieter of the fiords. But now times have changed. Kiwis are heading to Doubtful, leaving Milford Sound much quieter.
This time around, instead of hopping back on the Real NZ bus over the Wilmot Pass, I stuck around Doubtful for a few days at Deep Cove Hostel. A nonprofit trust that inspires conservation and education in Doubtful Sound, I was able to slow down and explore this incredible place for longer.
Have you been to Fiordland before? Does this make you want to visit stat? Spill!
Many thanks to Great South for hosting me in Fiordland; like always, I'm keeping it real – like you could expect less from me!