I have quite a few dream trips mulling about in the back of my head, by few have stuck around for as long as my wish of visiting Svalbard.
Halfway between Norway and the North Pole, you'll find a mysterious icy land called Svalbard. There isn't much wilderness left in Europe I reckon, but Svalbard definitely takes the cake. Tucked away at 77° N in the Arctic, it's a beautifully desolate and inhospitable land with no night in summer and no sun the rest of the year. With a population smaller than my university, and a very real danger of getting eaten by a polar bear, Svalbard is the stuff of literature and legends.
Which, incidentally, is how I first found out about it.
I am unashamedly one of the biggest book nerds you will ever meet. I live in my head – I always have. And I live in books. I'm a homebody, an introvert, and a borderline scaredy cat. I've got a lot of fears too.
It's almost scary how easy it is for me to imagine never having left my home or following a more traditional career path. But I did leave, and I've traveled far and wide, and I think books had a huge role to play in that.
From a very early age, books have inspired me to travel. I loved (well, I still love) the comfort of home, the familiarity of routine, the stability and peacefulness of your own space. But I loved stories and getting lost in other worlds while reading. And above all I loved reading about adventure, about people going on a journey, those cliche faraway lands and places you could only imagine in your head. I read so much my parents took my books away to punish me sometimes.
But reading about adventure wasn't enough. I wanted my own.
And we all have to write our own stories after all.
You'll hear my story of Svalbard if you watch my new video, but I'll recap here too in case you miss it or don't have patience to listen to my voice – I know I sure don't. Is that really how I sound? Geez.
I first heard about Svalbard when I read the incredible Golden Compass books by Philip Pullman. Hands up if you've read them too! And if you haven't go pick them up now.
An epic fantasy trilogy not too different from Harry Potter, I first got my hands on these books over a decade ago, and haven't put it down since. I regularly reread the trilogy, and even reread the books while on the expedition ship around Svalbard. Two weeks at sea with no internet means you have a lot of time for reading.
An epic retelling of John Milton's Paradise Lost, set in a world similar to ours, the books follow the incredible adventure of Lyra and Pan as they travel to the far north to a land, you guessed it, Svalbard. The kingdom of the ice bears.
When I found out that Svalbard existed in real life and there were polar bears there, though they didn't wear armor, I knew I had to go one day.
It was a dream that I held onto for so long, that I had to pinch myself every day I was there because I couldn't believe it had finally come true.
Nothing feels as good as making one of your dreams come true. I relished very single minute of my time in Svalbard, and I would go back in a heartbeat.
It's a wild and magical place that calls to you. It's haunting in its isolation and captivating in everything you can see there. Svalbard is a place for romantics like me, and place filled with old stories waiting to be heard and new stories begging to be told.
Keep reading and keep dreaming guys!
What did you think of my video of Svalbard? Has a book ever inspired you to travel? Have you read the Golden Compass books too? Spill!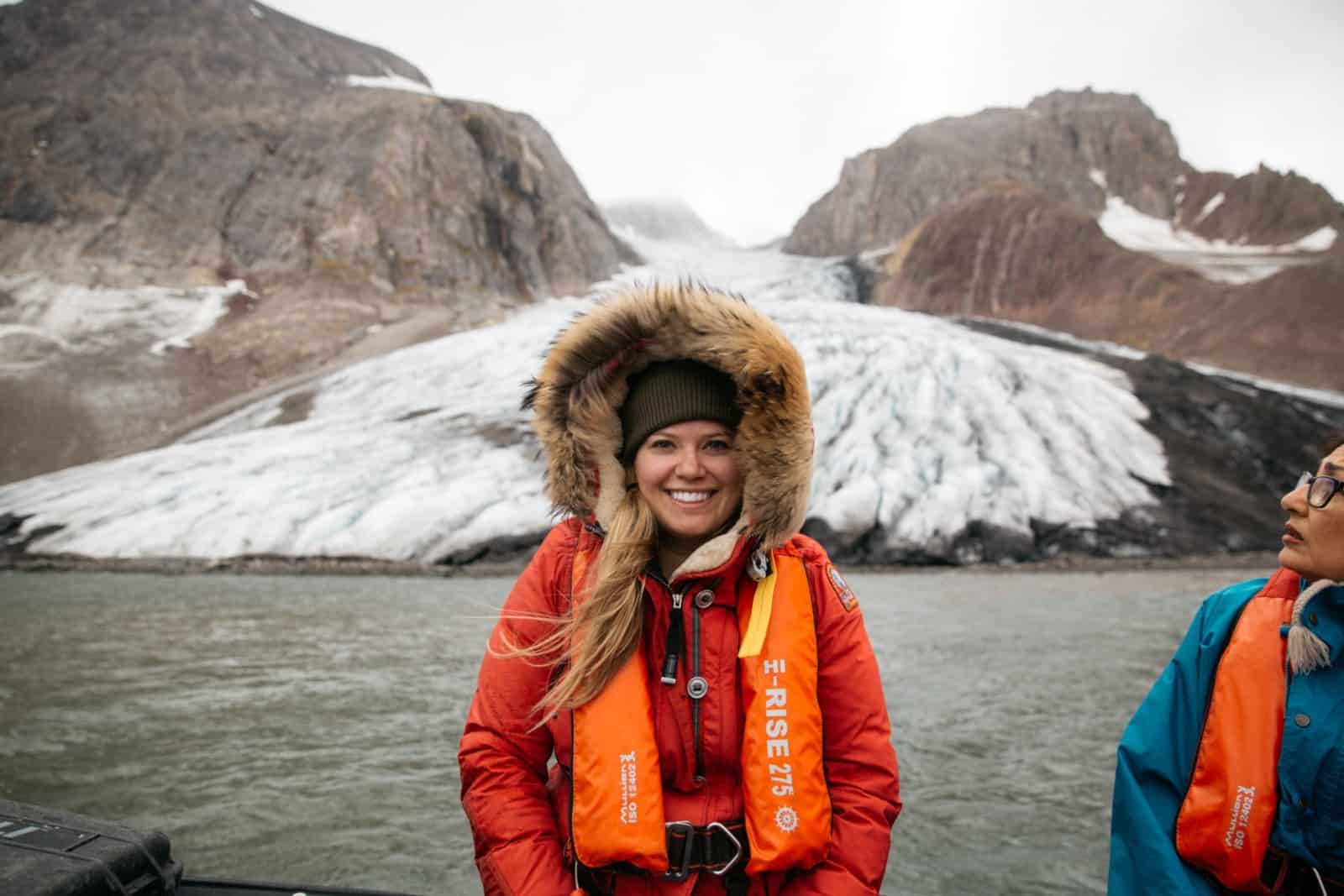 Many thanks to Eclipse Travel for hosting me in Svalbard – like always I'm keeping it real – all opinions are my own, like you could expect less from me! And many thanks to Eric Supertramp for helping me photograph and film this magical land!