"It's a dangerous business, Frodo, going out your door. You step onto the road, and if you don't keep your feet, there's no knowing where you might be swept off to."
If you're like me, those words are truly iconic and perhaps have changed your life.
I can still remember picking up a well-worn used copy of the Hobbit when I was a pre-teen, and it wasn't long before I was truly engrossed in Middle Earth. Without realizing it, Oxford Professor J.R.R. Tolkien ignited a passion around the world for his writing. Generations of readers like me hungered for his stories, his adventurous sagas of hobbits and elves, tales of good versus evil that have shaped many of us, and turned us all into great readers too.
Fanatics or superfans, us Tolkien nerds recognize each other and understand how much this writer meant to us. It's no surprise his work has been sold over 150 million times. People love Middle Earth.
Before the age of iPhones and social media, I was thumbing through my copy of the Lord of the Rings every summer break, eagerly devouring Tolkien's iconic tales of Middle Earth and immersing myself into his worlds.
Why is his work so enduring?
I think it's because The Hobbit and The Lord of the Rings carry themes that anyone can relate to. They are powerful stories of friendship, adventure, triumph over evil, of forgoing what's comfortable and easy and doing what is right, that even the smallest person can change the future.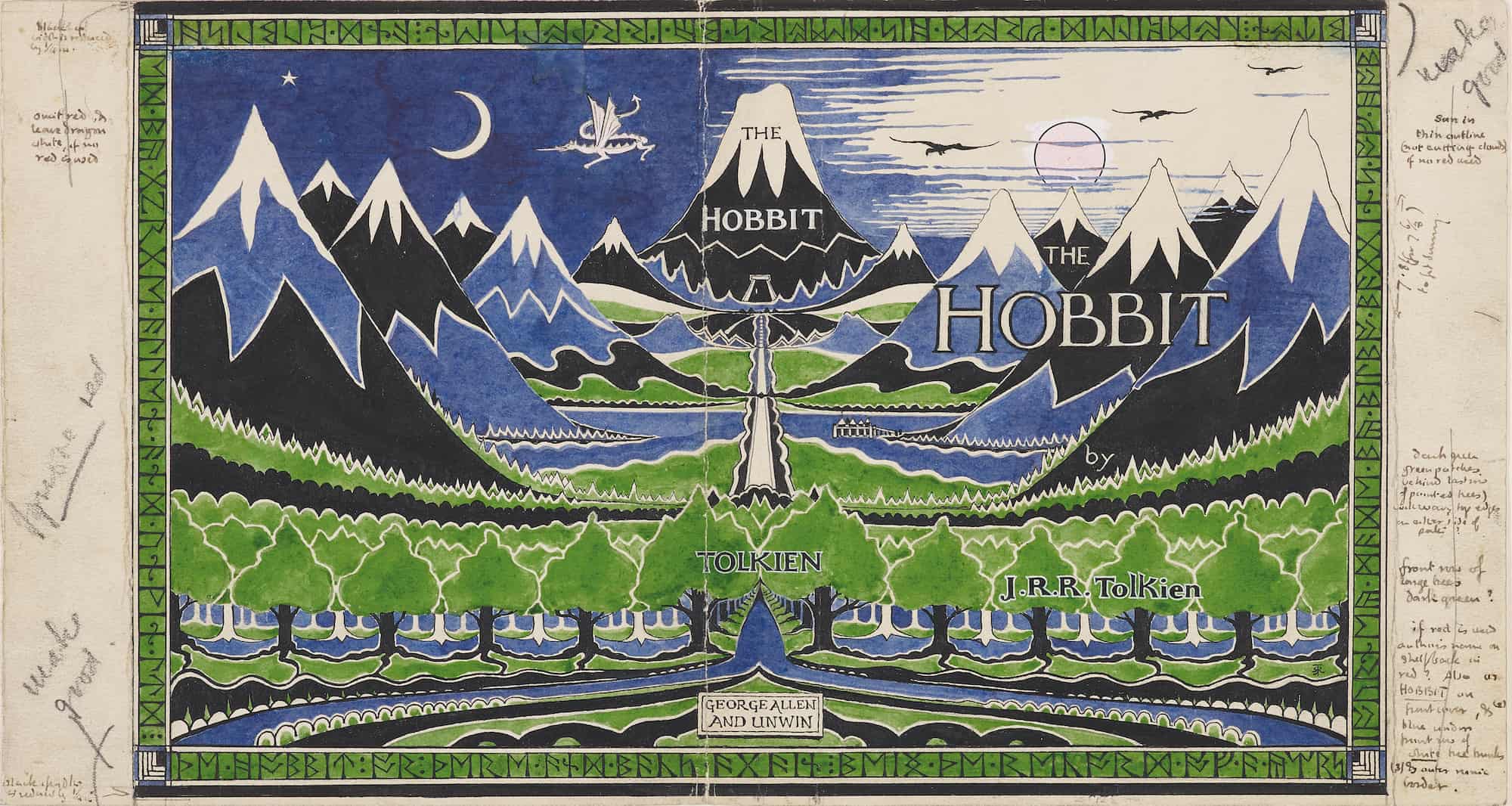 And Tolkien backs it up with decades worth of histories and legends he created, using his extensive knowledge of early history and linguistics to create a Middle Earth so real, it feels like our own past. A professor of Anglo-Saxon and British literature at Oxford, Tolkien often lamented that English history was so "Frenchified" and he longed for an English mythology.
He spent decades creating the histories and languages of Middle Earth, of which the Lord of the Rings is only a small glimpse. His canon is immense and so detailed, that it confuses even the most ardent of fans.
The depth of his writings is so real and profound that you can so easily get lost into his worlds and stories. It's easy to read and accept the histories and narratives as facts. Tolkien doesn't ask us to believe in these worlds, he tells us.
Being the massive Lord of the Rings fan that I am, I don't often share that that's the very reason I moved to New Zealand in the first place. In high school the films came out and I binged all of the making of previews and behind the scenes extras and learned that it was filmed in this mountainous tiny nation at the bottom of the world so magical and ethereal it didn't seem real: one day I would go there.
Here I am six years later, a kiwi resident and living in the real Middle Earth, home of places like Edoras and Hobbiton.
But another little known fact about me is that I also studied medieval history in university, even spending a summer researching at the Bodleian Library in Oxford on a grant, once again familiar with Tolkien's work as a scholar, and frequenting his favorite haunts and pubs around town.
So I was incredibly excited to learn that my favorite museum in New York, The Morgan Library and Museum, would be home to a once in a lifetime exhibit about Tolkien's life and work this year, celebrating the man and his creations.
The exhibit was originally in Oxford before being switched up and moving to the Morgan, an incredibly unique and once in a lifetime opportunity to see the most extensive public display of Tolkien materials for several generations.
It runs until May 12th, 2019.
The Tolkien exhibit at the Morgan includes family photos, his original drawings and writings, draft manuscripts and maps, and all manner of personal memorabilia loaned to the Morgan from Tolkien collections around the world.
It's an incredibly rare opportunity to see all of his work together in one space. We'll likely never see it compiled together in one place again anytime soon, and the exhibit isn't traveling anywhere else.
Organized by the Bodleian Libraries, University of Oxford in collaboration with the Morgan Library & Museum, New York with the support of The Tolkien Trust, if you are a fan of this work, get yourself on the next plane, bus or car to NYC before May.
My best friend from university, Marika, who studied medieval history with me and a fellow Tolkien fan, now lives in Portland, Oregon with her one year old baby. Knowing that I would be in the States during the Tolkien exhibit, we decided to meet in New York for a few days, a place she had never been.
Her first trip away from her son, it was a great reunion in the Big Apple, made all the more wonderful by our morning spent at the Morgan Library.
The admission to the exhibit is first come first serve and is included in the museum entrance cost. So we got a little sneak peek early before it opened to the general public and where I was allowed to take a few photos and videos (normally no photos are allowed in the exhibit).
It's difficult for me to articulate how special it was to see Tolkien's work first hand, to lean in close and see his scribblings over old exam notebooks and how he drafted out his Elvish scripts.
It's certainly one thing to read about this in a biography but it's another matter entirely to see it firsthand.
The exhibit it beautifully curated, taking your through his life's work, and you really leave with a fuller and deeper understanding of the man behind Middle Earth, the father who just loved a good story. For someone like me who is a creative and dreams of being a published author, it was outstanding.
I could (and did) spend hours pouring over the exhibit, and it was packed as soon as the doors opened. We weren't the only Tolkien fans in Manhattan, it seems.
After finally emerging back into the sunlight of the atrium and immediately gorging on a massive lunch at the museum cafe, including the Tolkien-themed menu, we obviously jumped in-depth about how special that experience was for us.
And of course we couldn't leave without picking up hefty copies of the exhibit catalogue (which you can also order here).
Fat and happy, us little hobbitses were ready to venture back out into the big city again, full of joy and euphoria for finally getting to see something so close to our hearts up close and personal.
Are you a fan of Tolkien and his work? Did you see his exhibit at Oxford or will you journey to the Morgan to see it in NYC? Spill!
Tolkien: the Maker of Middle Earth exhibition runs at the Morgan Library in NYC until May 12th, 2019

more info here
Tolkien: Maker of Middle-earth is made possible at the Morgan Library & Museum through the generosity of Fay and Geoffrey Elliott and with the support of The Tolkien Estate, The Tolkien Trust, and members of the Tolkien family. Thank you to the Morgan Library for hosting me at the Tolkien exhibit and for trusting me to share this story. Like always I'm keeping it real – all opinions are my own – like you could expect less from me!