For the first time in the nearly five years I've lived in Wanaka, a bustling, up and coming mountain town, the streets are quiet. The roads are empty, and the doors are shut. The lights are off, and no one is around. Occasionally, I see the rare pedestrian walking through the desolate streets, and their mere existence produces an involuntary reaction of suspicion and distrust.
Where could they possibly be going? Don't they know everything is closed? We've been in lockdown in New Zealand for seven weeks. The impact of Coronavirus on Wanaka was fast and immediate.
In the past ten years, a town that was once a well-kept secret only known to those who had stumbled upon it has become an international destination, the chill, equally beautiful, little brother to the overwhelming and chaotic Queenstown next door. Just last month, real estate prices were reaching record highs (like millions high).
Now, people are left wondering if they'll be able to pay their mortgage and even keep their home.
While it's no secret that a town like Wanaka desperately needs tourists to keep running, there's something oddly satisfying about a quiet town, a rare glimpse into the past.
Our future in New Zealand is unknown, but the impact of Coronavirus on Wanaka is already apparent. It's impossible to know what the future of travel will be and the fate of our beloved mountain town. Still, with so much out of our control right now, the only thing we can do is to enjoy the present and fully indulge in taking advantage of our quiet paradise.
Here is what life is like in Wanaka during Coronavirus 2020.
1. Kiwis are on the trails
Ok, let me preface this; this section isn't suggesting that Kiwis were never on the tracks, to begin with. No. Kiwis around here are pretty good about getting out and enjoying mother natch whenever the sun is shining. But with hoards of tourists crowding popular trails (cough cough Roy's Peak), the locals have had to get inventive to find their own quiet places.
Until just recently, all domestic travel was restricted for two months, and only short day walks from home were allowed.
This meant kiwis (perhaps against their will) were confined to their local trails. Roy's Peak, Rocky Mountain, Isthmus Peak. Hikes in Wanaka that are usually shoulder to shoulder on the peaks and even queues were left mostly empty with no one on the trail but the locals.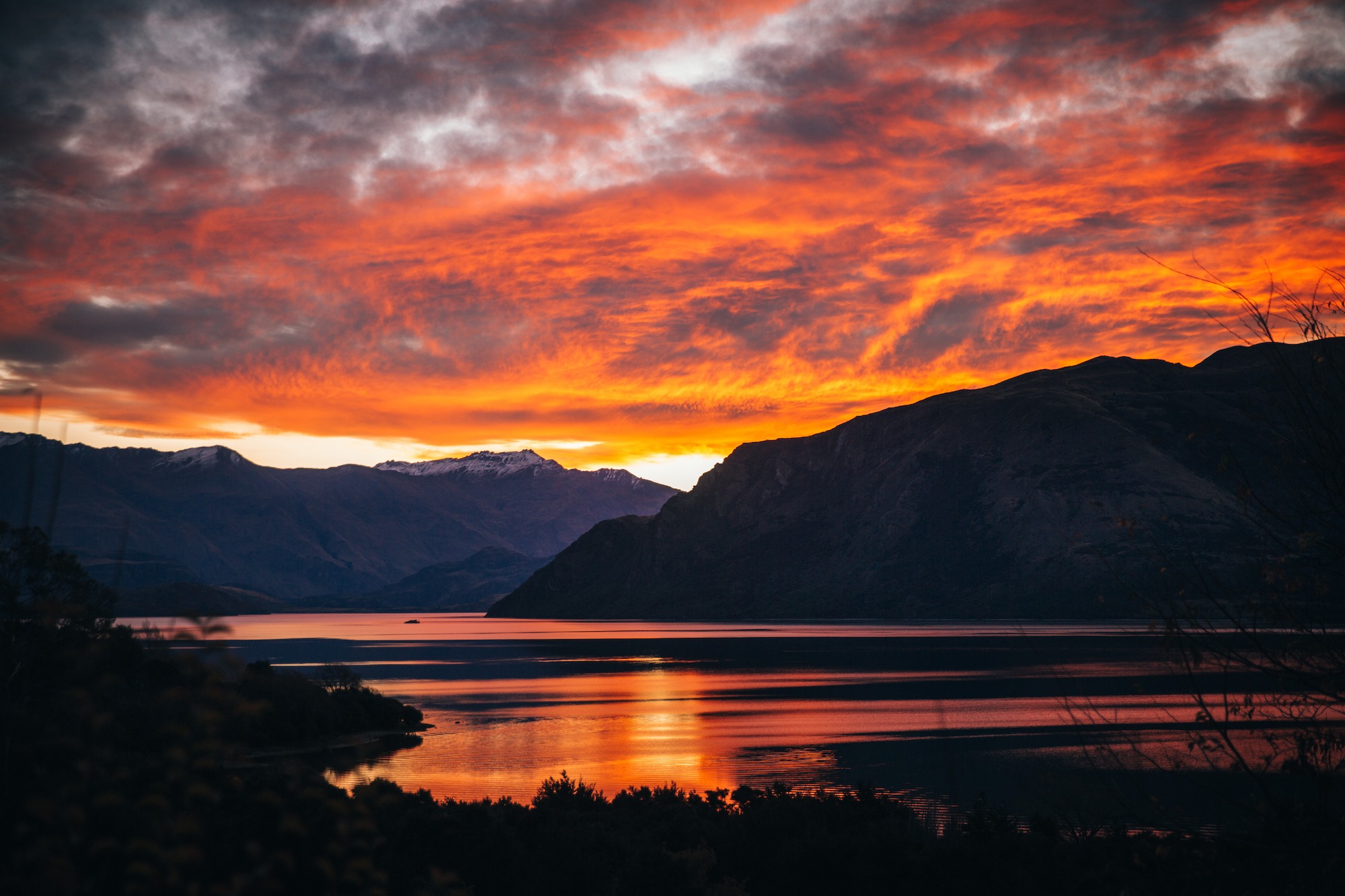 Last weekend, the first weekend we were allowed to go on a hike, we drove to the trailhead of Rocky Mountain and were met with a jam-packed car park. The walk was busy, even for Rocky Mountain standards, but instead of flocks of foreign tourists, the trail was filled with little kids being carried on their dad's shoulders, mother and daughter duos, essential workers enjoying their day off.
The top of the mountain was so busy we couldn't even sit to enjoy the view while maintaining social distancing. There have been no retail shops open, no cafes, no playgrounds, and as a result, Kiwi families are taking to mother nature's natural playground.
After years of fast growth, it was nice to see the locals claim their spots again.
2. People are supporting local
The impact of Coronavirus on Wanaka cannot be understated. Businesses in Wanaka right now are struggling, especially those that depend on the tourist dollar like cafes and bars. As we start to exit our natural shoulder season and jump into winter, I can't help but think that many of our beloved restaurants and bars won't make it through the next six months + of low tourism numbers.
I'm not alone. Local Wanaka residents throughout the town are showing up to fill the void that is being left by international tourists. As soon as we were allowed to get takeaways, our local spots found themselves inundated with orders from their regular customers and occasional visitors, showing up to keep them alive.
While it looks like our local mountain, Cardrona, will be able to open this season, international travel still looks dire for the foreseeable future. Without international tourists, kiwis are preparing to do what they can to help out.
3. Kiwis are looking forward to exploring their own country
International travel is off the cards for the foreseeable future. New Zealand's borders are closed to anyone except citizens and permanent residents. Our national airline carrier Air New Zealand has had to cut its operations by 90%. That's staggering. Even as restrictions ease, social distancing is still in place, which means their planes are flying at 50% capacity.
Not only are we not getting international visitors, but kiwis are not going to be able to take their winter get-away holidays overseas either. Goodbye Fiji! For the next wee while, we're all stuck here on this big beautiful island.
The good news? We're still going to want to travel. We're still going to want to take that holiday. The only difference is that we'll be taking that holiday here in our backyard. Good thing, our backyard is astoundingly beautiful!
I remember when I arrived in New Zealand how surprised I was that so many North Islanders had never been to the South Island. How could they never even travel to through their own country!?
But I guess the same could be said about me. As an American, I've never been to the Grand Canyon, or Niagra Falls, or Yellowstone or Yosemite. Hell, I've only been to a handful of states myself. The need to explore other countries before your own is one that is common no matter where you are.
Now that we're effectively stuck here together, what better time to explore New Zealand. Kiwis are making plans to visit their own country, filling the vacuum the international visitors left behind.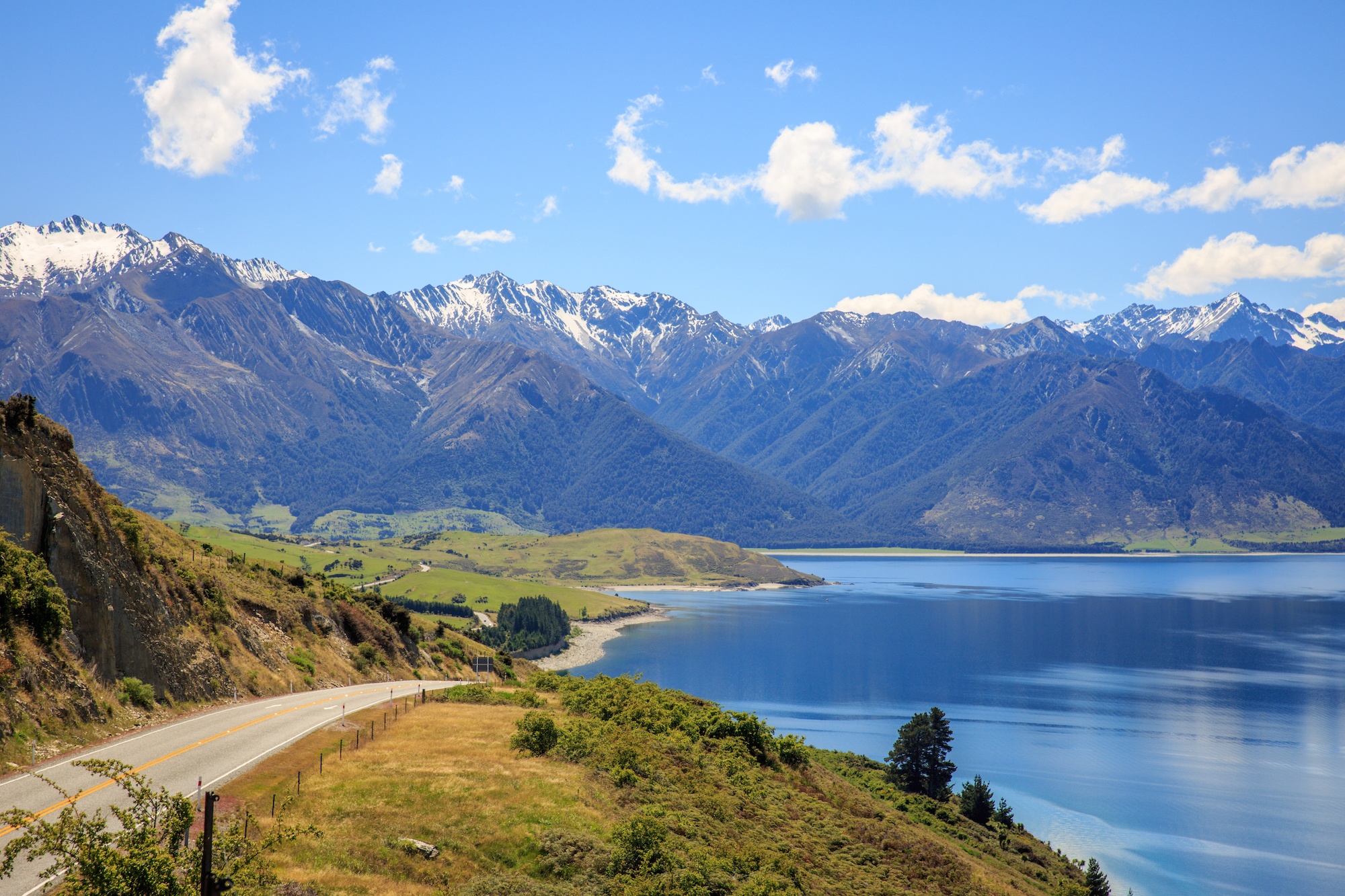 4. Locals are changing their mind about tourists
Look, at the end of the day, Wanaka is a lot like any other tourist town in the world. We are so reliant on the foreign dollar. But with that reliance comes a sense of angst and pushback on visitors. Those who have moved to Wanaka, myself included, tend to find it's a hard place to break into socially. Mostly it is set at least if you're looking to make friends outside of the travel bubble.
After living here for five years, I can see why.
We have such a high turnover of seasonal residents that it gets tiring to deal with the effects of tourism. Your favorite trails are crowded. The streets are busy. There are far too many tourist car crashes. You find you don't want to invest much emotional energy into foreigners because you assume they'll be gone in a few months just like the others. I'm not saying it's right, but I can understand it.
Now that COVID has decimated international travel to New Zealand, we are changing our tune. The impact of Coronavirus on Wanaka and Queenstown was fast and furious,
Even the Queenstown Mayor said that within a few weeks, we went from one of the wealthiest regions in New Zealand to one of the poorest. Unemployment in our region could reach 30%. That's a staggering number to come to terms with. People will be forced to leave the area because of a lack of jobs. Growth will be put on the back burner, with our main focus being mere survival.
It sounds terrible, but there is a silver lining in all of this. For the first time in nearly a decade, New Zealand residents are changing their minds about international visitors. Sure, have your home overrun by tourists can get frustrating. But for a town like Wanaka, it's essential to our survival.
New Zealand has a not so pleasant relationship with casual racism to international visitors, especially towards Asian tourists. Still, once Coronavirus canceled Chinese New Year, Kiwis were quick to realize that although Chinese tourists may have different customs and culture to us, they were still an integral part of our community and survival.
5. Our sense of community is stronger than ever
We all have come to or stayed in this region because of the beauty it holds. Even now, we were all (and still are!) captivated by the impossibly tall peaks, crystal clear rivers, overwhelmingly beautiful bird song. The universe now gives us a gentle reminder that we alone are not entitled to this beauty that it's here to share with the world (albeit, it should be shared responsibly and with the appropriate infrastructure), and that is a beautiful realization.
We are a country that has handled the Coronavirus well, but with it comes a period of enduring economic pain. Was it worth it? Did we make the right call in shutting down our country? In my opinion, yes, you can't put a price on human life. Will we pick up the pieces and move on?
Of course, we will. New Zealand is known for its "get it done" attitude. This is a nation that has been built on self-reliance born out of sheer necessity. We will call our friends, check in on our neighbors, buy a coffee from the local cafe, find Kiwi alternatives to international goods.
As we move forward into our unknown future, we will continue to lift each other and show up for those businesses that need it, and when the time is right, we'll open our borders again and be grateful to share our little corner of paradise.
Can you believe the impact of Coronavirus on Wanaka? How is it wherever you are in the world? Spill!