It's been seven full weeks of moderate to severe lockdown here in New Zealand. Just when the country was on the brink of collectively losing their minds, our savior and queen Jacinda swooped to the rescue and moved us down to Alert Level 2.
We all breathed a sigh of relief. We can now safely shop at a respectable distance and go back to work.
Seven weeks of staying at home, only to leave for absolute essentials, meant that the coronavirus has all but disappeared from our little island. With only 20 deaths and zero new cases for almost a week, our faith in the government seemed correctly placed. It was time to begin to emerge from our caves. Pale and with bushy eyebrows and startling roots that will shock all who cross my path, we're alive! (Seriously, someone, please recommend a fab Christchurch-based hairdresser; times are desperate!)
Blink, blink, oh hello, sunlight! Hello, favorite local garden center, I've missed you terribly!
With Alert Level 2 in place, travel beyond our doorstep into the great beyond is on the table. At Level 3, we had to stay regional, and at Level 4, we could only leave for essentials like to buy groceries and go to the hospital or go out for walks from our house.
While international travel seems eons away, we are left with just bumming around crummy boring old New Zealand. What a shame. *sarcasm big time.* JOKES. NOT.
Not to brag or anything, but New Zealand is a glorious country, and I place I have loved calling home for seven years now. I can think of worse places to be in lockdown (cough, cough, America, I'm looking at you and your willful disregard for human life). Lock me down anytime, New Zealand, I'm cool with it.
I am very, very excited to explore more of my favorite country on earth, especially now with Christchurch as my base. A lot more places are within easy reach of me now compared to when I was living in Wanaka. If you are also in New Zealand, here are ten of my all-time favorite South Island hideaways to inspire your next adventure. Enjoy!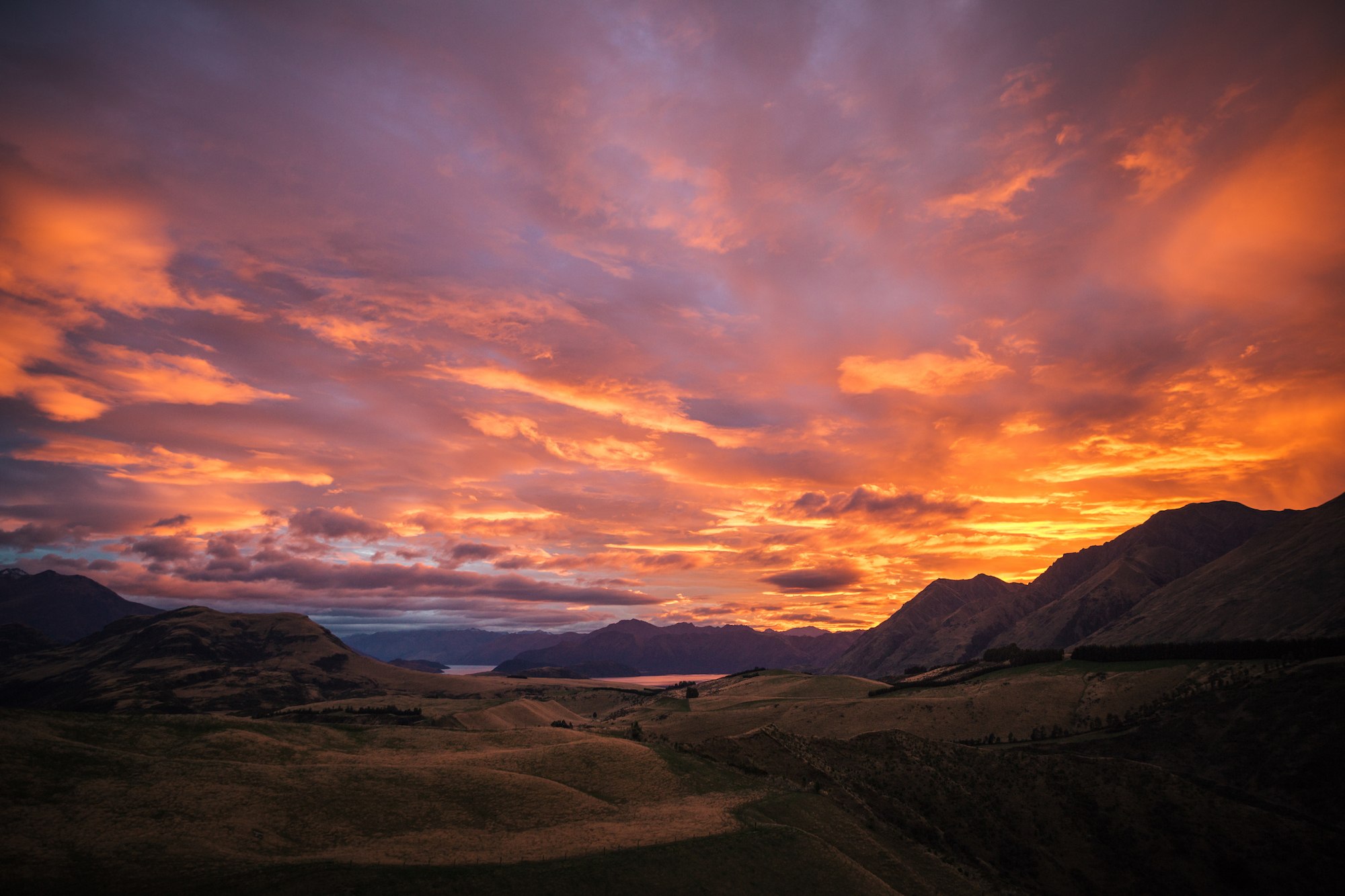 1. Go rustic at Woodpecker Hut near Punakaiki
Seriously, as soon as I heard we would be allowed to travel in New Zealand beyond our little bubble, I immediately got on Canopy Camping's website to peruse the cute and offbeat glamping sites within driving distance of me.
While the allure of new places is always strong for me, I couldn't help but be immediately drawn back to one of my all-time favorite spots – Woodpecker Hut near Punakaiki. This place is just divine, guys. A trip back is already on the table.
I can't wait to wake up to the sound of the waves. The thick earthy forest smells of the wild coastline here make my heart sing. With so many short local walks nearby, it's the perfect place to get away to any time of year. A delightful rustic cabin meets bach; Woodpecker Hut is good for the soul. Oh, and did I mention the woodfire spa?
2. Relax at the most luxurious eco-sanctuary at Mahu Whenua in Wanaka
The most decadent yet cozy place I've ever been privileged enough to stay in is undoubtedly Mahu Whenua in Wanaka. A luxury farm stay and eco-sanctuary, Mahu Whenua is tucked away in the hills just outside of Wanaka on what is essentially New Zealand's largest private national park. Encompassing what were initially four massive sheep stations between Wanaka and Arrowtown, the land on which Mahu Whenua rests has a remarkable history with views that will make your jaw drop.
Singer Shania Twain built Mahu Whenua as a home. Now it is a place where people who are looking for a relaxing getaway in a unique environment chose to visit. Mahu Whenua means healing the land in te Reo Māori. It reflects the wish of the owners to restore the land it sits on back to its former state before the arrival of farming. By planting millions of native trees, reintroducing native birds, eradicating destructive pests, and establishing crown covenants that protect the land forever, the vision and story of Mahu Whenua go far beyond the lodge.
It's one of my favorite places to stay in the world, and I don't say that lightly.
3. Hop on a helicopter to Fox Glacier
Fox Glacier is such an extraordinary tourist town in New Zealand, tucked away on the wild west coast of the South Island. Tucked right in between the high mountains of the Southern Alps and the Tasman Sea, this tiny town offers some pretty amazing adventures. It is one of my personal favorites, South Island hideaways.
When New Zealand beckoned me in 2013, someone recommended the heli-hike on Fox Glacier as the best tourist activity they've ever paid for. I headed there as soon as I could. And I agree – it's a pretty fantastic experience.
Fox Glacier Guides are even running domestic promos on their iconic heli-hikes at the moment, which I urge you to check out ASAP.
4. Hang out with the merinos at Lake Heron Station
Listen, I'm not here to say anything about the stereotypes around New Zealand and sheep. We've all heard the jokes.
But I can happily say that one of my favorite types of accommodation on the South Island is the mighty and vast sheep stations. For someone who grew up at strip malls and parks filled with litter on the urban east coast of the US, to be able to spend time on high country farms is nothing short of incredible. They're places I have never really experienced before moving to New Zealand.
Perhaps my favorite of them all is Lake Heron Station, deep in the heart of the Southern Alps. Here the Todhunter family has been farming merino sheep for a century. The hills and mountains are vast; the valleys are wild. And you have it all to yourself. With huts and a historic cottage available to rent, it's one of my favorite places to get away to. You can even cruise around on scenic flights here.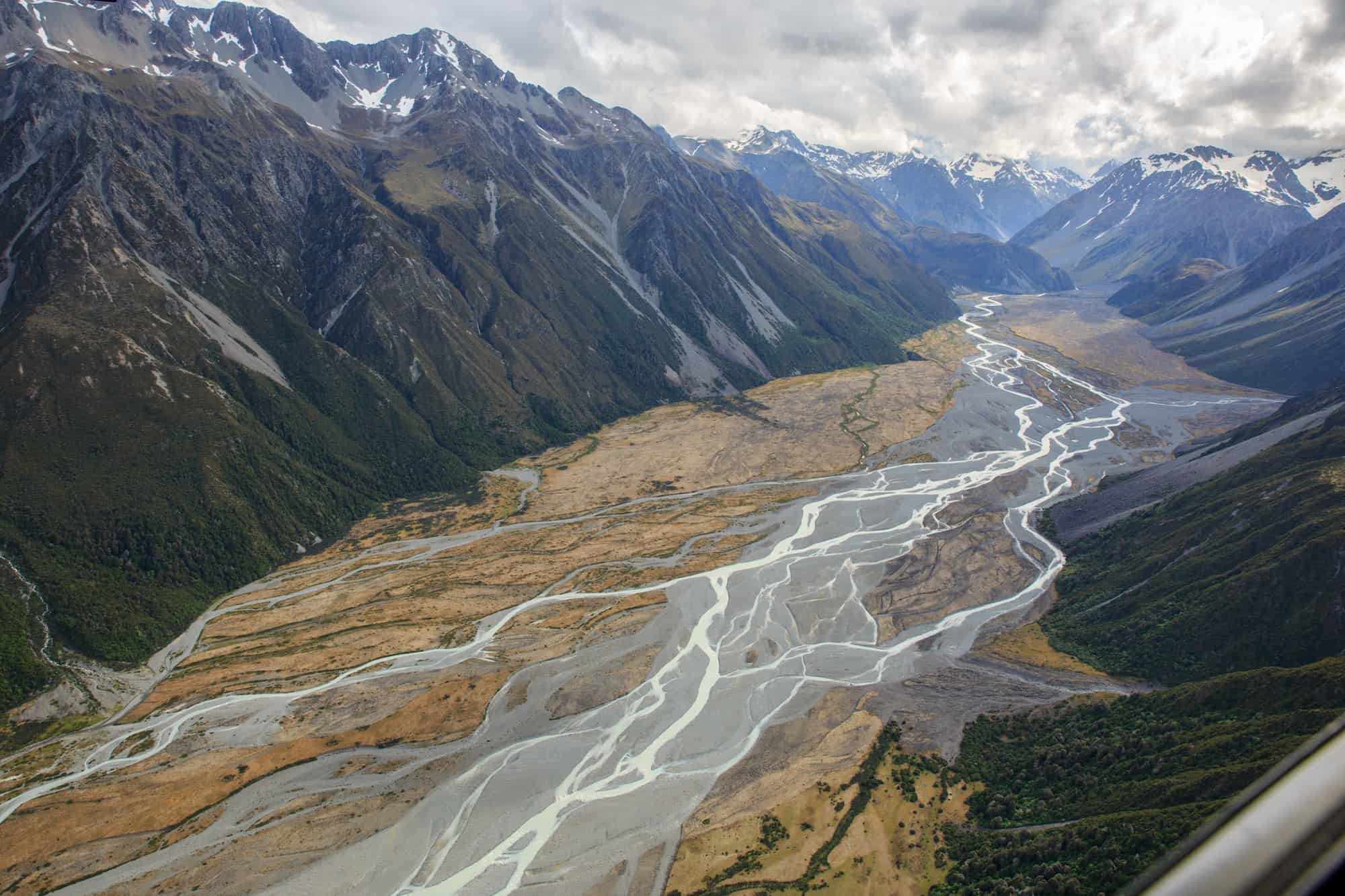 5. Go hideaway at magical Waterfall Bay
Back in the summer, when the world was different, I escaped up to the Marlborough Sounds for a weeklong holiday at Waterfall Bay. Here you've got local stingrays, clear blue water, mussels galore, and glowworm grotto. It's genuinely one fo the best South Island hideaways.
Isolated, peaceful, and quiet, this is a place I'm dying to go back to. Again, again and again.
6. Sip local Pinot Noir at Oliver's in Clyde
I left my heart in Central Otago. Home for six years, it's a place I love dearly.
Full of historic villages and delightful orchards, and more incredible wineries than you could imagine, Central Otago is an exceptional part of New Zealand, especially in the autumn when all of the trees come alive with yellows and gold.
So many places here bring my joy, but Clyde is probably my favorite of the charming wee towns in the region. The beating heart of Clyde is Oliver's, a historic lodge and truly fantastic restaurant; the perfect place to hole up and relax once we get out of lockdown.
7. Relax in a treehouse at Hapuku Lodge in Kaikoura
There is nowhere quite so impressive as Kaikoura, one of my favorite South Island hideaways. Here the mountains tumble straight down into the sea. It's a place with abundant marine life, a stunning coastline, and views that are to die for. You can eat crayfish freshly caught and (ethically) swim with dolphins and seals.
My favorite place to hide away in Kaikoura is the famous treehouses at Hapuku Lodge. Luxurious and with every comfort, I'm already checking my calendar (and my bank account) for when I might be able to return.
8. Snuggle up by the fire at the High Country Cabin near Twizel
Don't ask me why, but for some strange, odd reason, Twizel is one of my favorite towns on the South Island. Perhaps it's the funny name. Maybe it's the amazing views and proximity to Mount Cook, New Zealand's highest peak. Likely it has to do with being home to many action scenes from the Lord of the Rings films.
Anyways, I love Twizel. And when I discovered the cutest, most Instagrammy cabin there, I couldn't help but return again and again.
The High Country Cabin is hidden away near the mountains in a sheep paddock, and it's so cozy and cute you'll never want to leave. It's the perfect spot to base yourself while exploring the Mackenzie Basin. You'll have no shortage of epic views and killer shots to share.
9. Go hiking and look for kiwi on Stewart Island
Unfortunately, Stewart Island has been seared in my memory as the setting for the most tragic scene where I unexpectedly stumbled across 145 beaching pilot whales, a memory that still haunts me.
I haven't been back since, but I'm yearning to return. Most importantly, Stewart Island is truly a special place. A quietly significant part of New Zealand, home to southern lights and abundant kiwi, incredible seabirds, and beautiful tracks, in wintertime, I hear it's very peaceful.
10. Fall asleep beneath the stars in a PurePod in Canterbury
Years and years ago, I was privileged enough to stay in a PurePod out on the Banks Peninsula in Canterbury. A truly unique experience, you hike for a little while on quiet private farmland before emerging from the trees to a cabin made entirely of glass.
The floors, the walls, the ceiling, it's all glass. You get to gall asleep beneath the glittering Milky Way, away from the chaos of the world. Above all, it offers a genuine connection with nature awaits you here. I can't wait to go back.
Have you escaped to any of these South Island hideaways? Where's the first place you dream of visiting after lockdown ends where you are? Share!