Sometimes we just need to hit the reset button on our lives.
Personally, I need to reset mine about once a month. But does that ever happen? Nope.
Thanks to my blog, I get to travel all over the world. Every day I wake up and am so grateful I've managed to turn my dreams into reality. But it takes it's toll. Travel for the sake of travel or a holiday is not the same as traveling for work. And, when you're job is to travel like a holiday? Well, that's just downright confusing.
I'm not quite sure what I am saying except that I am almost never not working. Even when I'm traveling, I'm working 24/7, and it's exhausting.
So for the first time in quite a long time, I decided to take a vacation. You know, like a real one.
I took a week for myself when I was in Europe in May after traveling with my parents around Ireland (exhausting), and did what normal people do, I booked myself a holiday.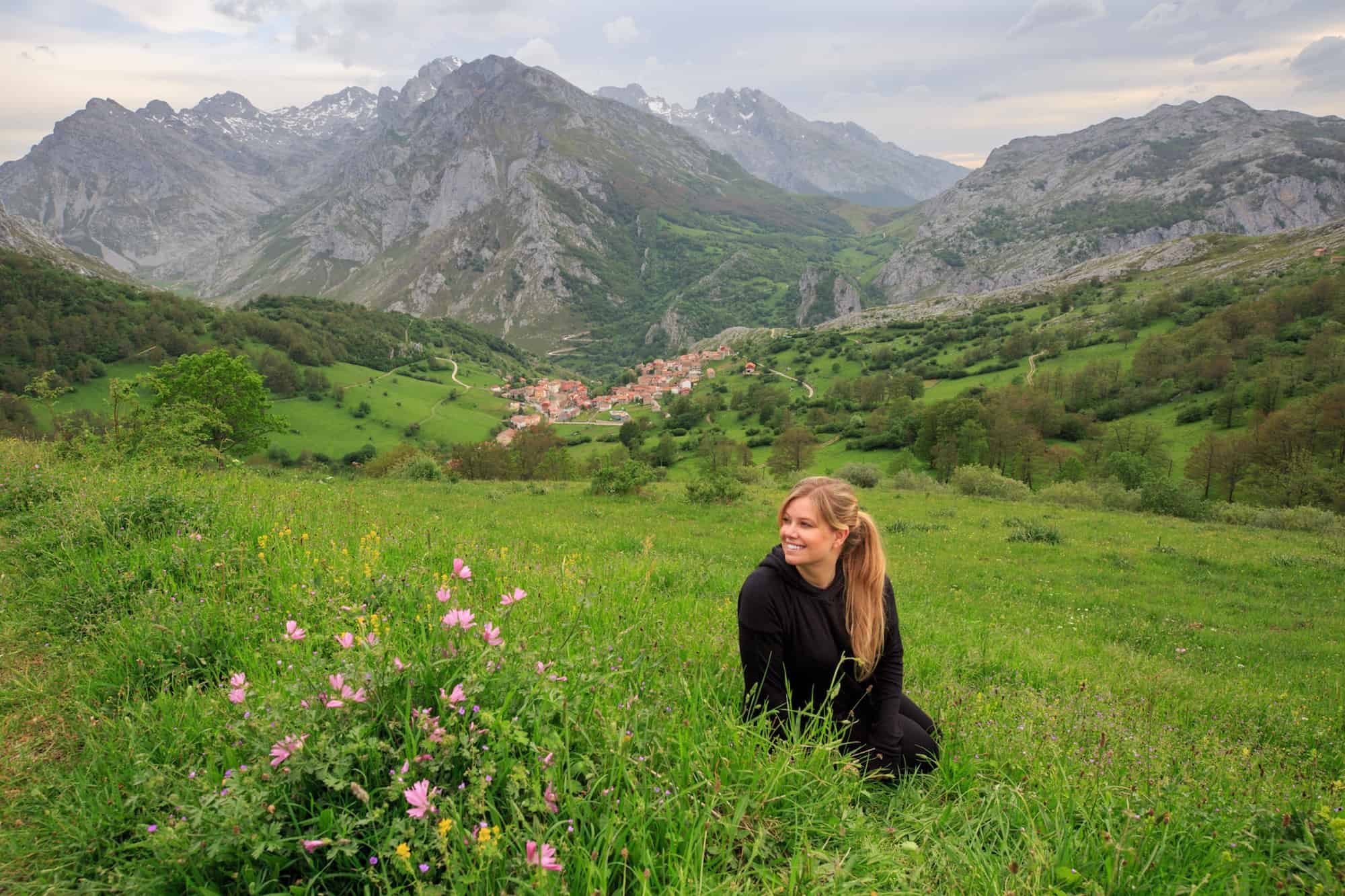 Where does one go on holiday when she quite literally has the world at her fingertips? Back to one of my favorite haunts, Spain.
Spain is where it all began for me and this blog, seven years ago when I was an English teacher, and I have definitely left part of my soul there. I love Spain so much, and miss it a lot now that I live on the exact opposite side of the world – New Zealand.
And where in Spain was calling me the most? Asturias in the far north.
For me, northern Spain will always hold a piece of my heart. It's a place that's often overlooked by travelers to Spain, even Spaniards, yet it's one of my absolute favorite places on earth. From wild beaches to beautiful mountains to quaint villages to delicious food and cider, Asturias has it all.
I booked myself a cheap flight down to Oviedo from London and rented a car. This was actually my first time driving in Spain, and I was ridiculously excited about it. When I lived in Spain in university and as an English teacher, I could never afford to rent a car, especially as I can only drive automatics (American over here) and those are much more expensive to rent than a manual car in Spain.
Needless to say, I felt very grown up. Especially when the nice lady at the desk upgraded me to a zippy red Audi.
Zoom zoom!
I booked an adorable Airbnb in an old village outside Villaviciosa.
I wanted to stay in a small quaint apartment where I could just hide away, cook my own meals and have a nice view and feel at home. I spent 40 euros on all my food for the week (quite a bit of it was cured ham and wine), again a nice change from the hundreds of dollars it costs to feed myself in Wanaka.
Don't forget you can join Airbnb today using my code for $30 off your trip.
The last time I was in Asturias was two years ago, and I completely fell in love with it. I was excited to come back on my own on vacation and take my time there.
I divided my time equally between just being a hermit in the apartment and going exploring. I returned to a few of my favorite spots from the last trip there and also spent some time wandering around back roads and taking in new sites.
While I certainly took photos, I didn't take anywhere near as many as I would have had I been working or on a campaign. Instead I used my vacation as a change to really fall back in love with photography, shooting what I wanted to without an agenda or any pressure.
Sometimes I didn't bring my cameras with me. And I definitely didn't take photos of things where I just wanted to be present. It was exactly what I needed when I needed it.
Here are some of my favorite places, spaces and moments from a weeklong holiday in Asturias I wanted to share with you all, enjoy!
Have you been to Asturias or even heard of it? Where do you go when you need to hit the reset button?
Cudillero is definitely one of the prettiest seaside villages in Spain.
Don't you want to live here?
Many of the seaside villages in Asturias are whitewashed and colorful like Cudillero.
First things first, dulce de leche ice cream in the sunshine.
View from my Airbnb outside Villaviciosa – it's a tiny village and many of the historic houses are abandoned or being restored.
A church in Niembro, Llanes.
Seaside village of Llanes.
The mountainous village of Sotres.

If you visit Asturias, you've got to head into the Picos de Europa National Park.
It's lush and full of hidden little spots like this bridge.
Mountains upon mountains await you when you travel Asturias Spain.
The iconic Naranjo de Bulnes peak in Asturias – unmissable.
Rocking my Blinders Optics sunnies, started by one of my college besties
Río Cares cuts through the mountains of Asturias
Hot wheels car! Very fun on the winding mountain roads in Asturias.
Checking out the seaside village of Tazones
Exploring the historic mountain site around Covadonga
The Sanctuary of Covadonga which commemorates the famous Battle of Covadonga, where Iberian Christians defeated the Moors for the first time in 722 and started the Reconquista
One of my favorite coastal towns in Asturias is Lastres