Just outside of Wanaka, my home on New Zealand's South Island, you might find one of the most incredible pieces of land on earth – only if you know where to look.
It's a wild place with a lot of history, a never-ending land of spiked mountains and hidden valleys,  a luxury lodge that entices, delights and surprises all. Would you believe me if I told you that it's even an eco-sanctuary?
It's name, Mahu Whenua, means "healing the land" in Māori, the most perfect name for a very unique place.
I'm about to spill all the tea, as my younger sister would say, so listen up guys.
Mahu Whenua is probably my favorite place I've ever had the pleasure of staying at – and as someone who has been a nomad for most of her adult life – that is high praise indeed.
An intimate luxury lodge and eco-sanctuary overlooking the mountains and lakes around Wanaka, New Zealand, it's a real treasure to behold. This beautiful corner of New Zealand blew me away in ways that I couldn't even imagine.
Traversing four historic high country sheep stations between Wanaka and Queenstown, Mahu Whenua was originally built as a private home (by Shania Twain!!) before it was turned into a luxury lodge, with four beautiful suites to chose from to call your own.
The house is divine, the people there are lovely, the views are unparalleled, but what makes Mahu Whenua so special and truly unique (in my humble and honest opinion) is the vision of the owner to restore and heal the land back to its pre-human state, and what they've already achieved in that regard.
It's not every day you find a place so steeped in conservation and thoughtfulness, a lodge truly committed to becoming an eco-sanctuary.
These vast swathes of land around the Queenstown Lakes area of New Zealand were once home to many high country sheep farms and stations, that took their toll on the land over the years.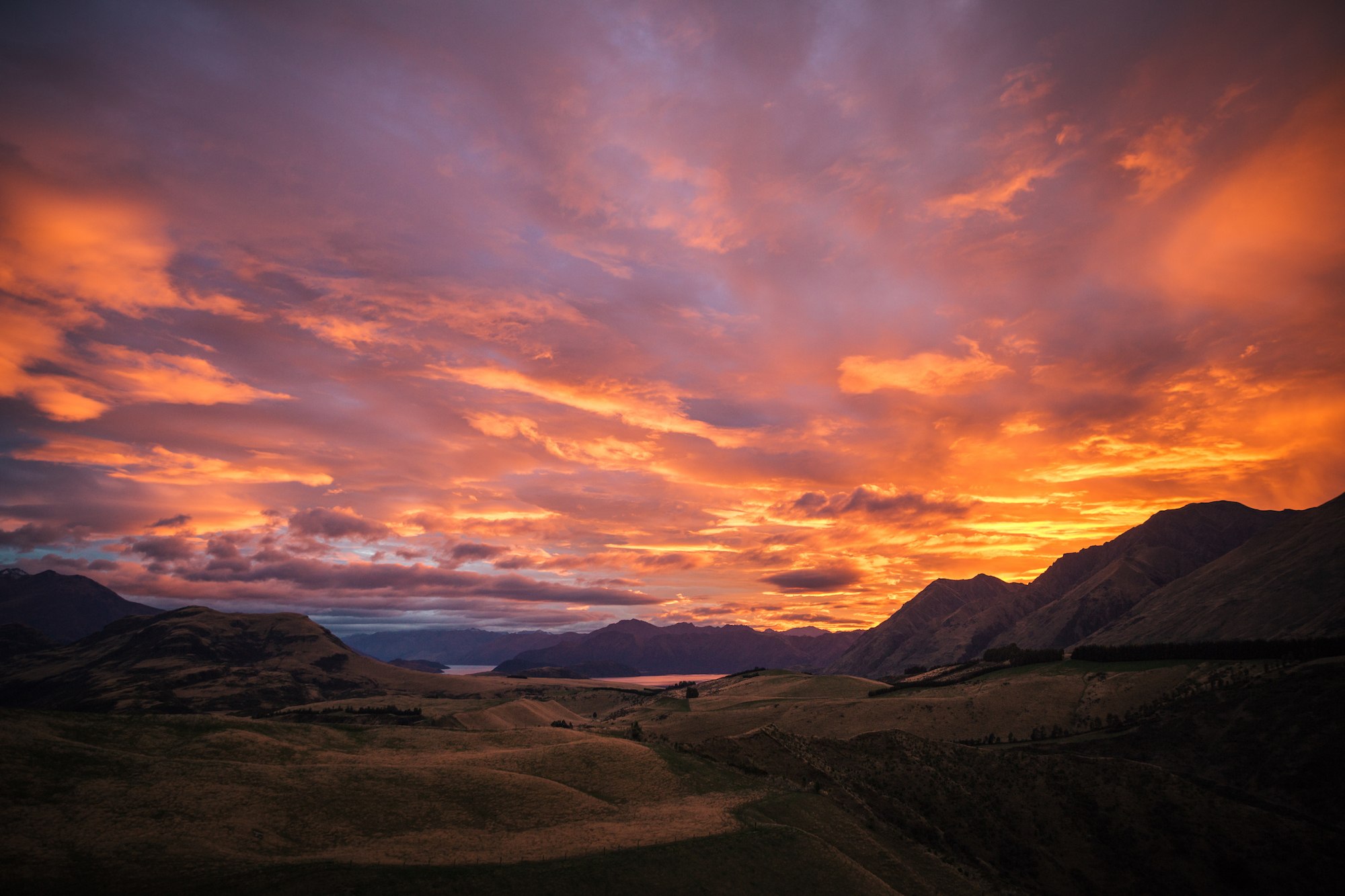 Mahu Whenua is dedicated to restoring, healing and protecting this incredible part of New Zealand.
If you're like me, you may have often dreamed of having real power to change things, to protect vast swathes of land, to help declining species, but it might seem impossible. What's really incredible is that the people at Mahu Whenua have been able to actually make a real difference here.
They've drastically reduced farming as well as introduced sustainable farming practices here, as well as enacting extensive plant regeneration and native bird breeding programs, to both reduce invasive pests on the property as well as bring back the native birdsong here.
You can explore the land here yourself on a visit or even join in on a little guided exploration of the farm and eco-sanctuary.
More than a million native trees and plants have been replanted around Mahu Whenua and beautiful creatures like pukeko and weka have slowly been introduced, with more than 25 hectares of predator-proof fencing on the property for bird breeding programs.
To ensure that the present day conservation initiatives continue forever, the owner has protected more than 90% of the land by covenants (Queen Elizabeth II National Trust), making it the largest conservation undertaking on private land in New Zealand's history.
Stretching from Glendhu Bay in Wanaka over the mountains to Arrowtown near Queenstown, a stay at Mahu Whenua means that you have what is essentially you're own private national park at your disposal.
While there are public trails, like the Motatapu Track, on other parts of the 550 square kilometers of land, the area around the lodge and homestead is exclusive.
Here you can spend your days walking in the hills, biking down the trails, or even riding one of the many horses on the property on purpose built trails. Anything is possible at Mahu Whenua.
Here are some of my favorite images from a recent stay out at Mahu Whenua in Wanaka – enjoy!
The copper bath in the Tui Suite is an all-time fave
Sunrise from Mahu Whenua over Lake Wanaka
A stay at Mahu Whenua includes all meals cooked by a private chef on site
I stayed at Mahu Whenua in late autumn (early May) which often brings low inversion clouds
The lounge at the homestead will blow you away
The stables at Mahu Whenua are impressive and it's worth walking over to just to say hello to the horses
Exploring the property and admiring the native plants that are coming back
The Kereru Suite has an amazing balcony and wrap-around porch with views
Here you can hang out at the homestead kitchen that always smells divine (with never-ending freshly baked cookies)
Many thanks to Mahu Whenua for hosting me in Wanaka – like always I'm keeping it real – all opinions are my own – like you could expect less from me!