Wow, 2017. What a fucking year.
I'll preface this entire blog post by saying I did way too much this year. I wrapped 2017 with my head spinning and barely aware of the tornado of the past 12 months. And I've only sort of realized it now as I begin to look back and reflect.
Another year, another burnout. But more on that later. You guys totally don't want to read about how messed up my life is right? Oh wait, you probably do.
By October 2017 I pretty much had a meltdown. I'd bitten off more than I could chew and was running on empty of the second half of the year, trying to keep up with everyone and not looking after myself.
I've always been a terrible sleeper and by the end of this year, I completely stopped sleeping. I went over 3.5 weeks with no sleep; nothing worked.
Obviously I was close to losing my mind so I decided to call the rest of the year off from international trips, stay home in Wanaka and around New Zealand (still having adventures) but trying to find a routine and a more healthy work/life balance. And you know, figure out how to sleep again
But besides that for the past month or so I've been doing great, feeling much happier and sleeping better, spending a lot of time in the hills and mountains here, and also making time for friends and simple things like exercise and watching TV. I generally stop working at a normal time and am just enjoying summer in New Zealand, which has been great.
To say 2017 was a whirlwind is an understatement.
I know it's that time of year again filled with self-indulgent and self-congratulatory travel pieces about how many amazing cool things people have accomplished this year. And unapologetically here's mine. If anything I'm writing this for myself to both remember and be proud of what I've done this year (because like so many of us, I always feel like I didn't do enough and wasn't good enough) but also to go back and relive these pinch-me moments again. Because after all, that's why I've chosen this crazy life.
Shredding all the pow at Whistler
I spent the holidays at home last year in Virginia and on my way back to New Zealand I stopped for a little snowboarding holiday in Whistler in Canada, a place I'd been dreaming about for years.
It didn't disappoint, especially with my most epic powder day to date! I really wish I was there right now!
Do you have heaps of snow where you are?
Snowshoeing in the middle of summer on a glacier
The summer of 2016 in New Zealand (Jan – March for us down under) was literally the shittiest summer ever! We had nothing but wind and cold weather and it continued to regularly snow throughout the summer.
I had about a week of weather warm enough in Wanaka to swim in the lake.
One bonus was that it snowed in February and I had a bluebird day snowshoeing on the Tasman Glacier with Mt. Cook Glacier Guides, which was so epic! That is until I burnt under my nose and chin from the reflection off the snow and looked like a freak for a week!
Why me?
I got around to starting my own tours of New Zealand
That's right guys, I'm not only your favorite blogger, but I'm also a guide and last year I hosted two epic trips around the South Island (in March and October), and both didn't suck, if I do say so myself.
I've been living in New Zealand for almost five years, and I've gotten to know it better than anywhere else in the world. It's a place I'm passionate about and love dearly and get ridiculously excited to share with other people! Being a total introvert, I was fairly nervous about doing tours, but it turns out everyone who comes are people I'd be friends with normally, and it was all great fun.
I've got one more tour left with spots in 2018 in March – a new one that covers both the North and South Islands from Auckland to Queenstown from March 4 – 17th. If you've ever dreamed of coming to New Zealand, now's your chance.

Rafting the wild and remote Landsborough River
At the end of the New Zealand summer, I managed to squeeze in a few big adventures that had been on my wishlist for years, including a multi-day white-water rafting trip on the remote Landsborough River on the West Coast.
I'd do it again in a heartbeat!
Went diving in Milford Sound
I love diving and I have been dreaming of diving Milford Sound since I pretty much moved here.
I finally got around to it last summer, and it blew my mind. Apart from being the coldest diving I've ever done (like I needed helping putting on and taking off the wetsuit) it was so cool what you could see!
Milford is unique because a layer of dark freshwater sits on the surface (couple of meters) from all the rain Fiordland gets. Because of this, it tricks deep-dwelling sealife into living much closer to the surface than it normally would, which means you get to see all kinds of stuff, like black corals, that you wouldn't be able to otherwise.
Epic, guys. So epic.
Working on becoming a better environmentalist
This year I've pretty much cut out plastic bags, straws, to-go coffee cups and water bottles.
I've tried to incorporate being a better/more conscious traveler and focus on sustainability with my blog and my travels and make better decisions about who I work with.
It's a long and hard uphill battle but it we all take baby steps, imagine how much we could accomplish?
Continued to be a bird nerd
This year I spent some time with the very rare and endangered whio or blue duck, here in New Zealand. They white-water raft. How cool is that?
As the years go by, I become more and more passionate about saving this amazing planet, and especially around New Zealand's unique and fragile wildlife. While bird blog posts might not be in demand, I will make you love them as much as me.
You've been warned.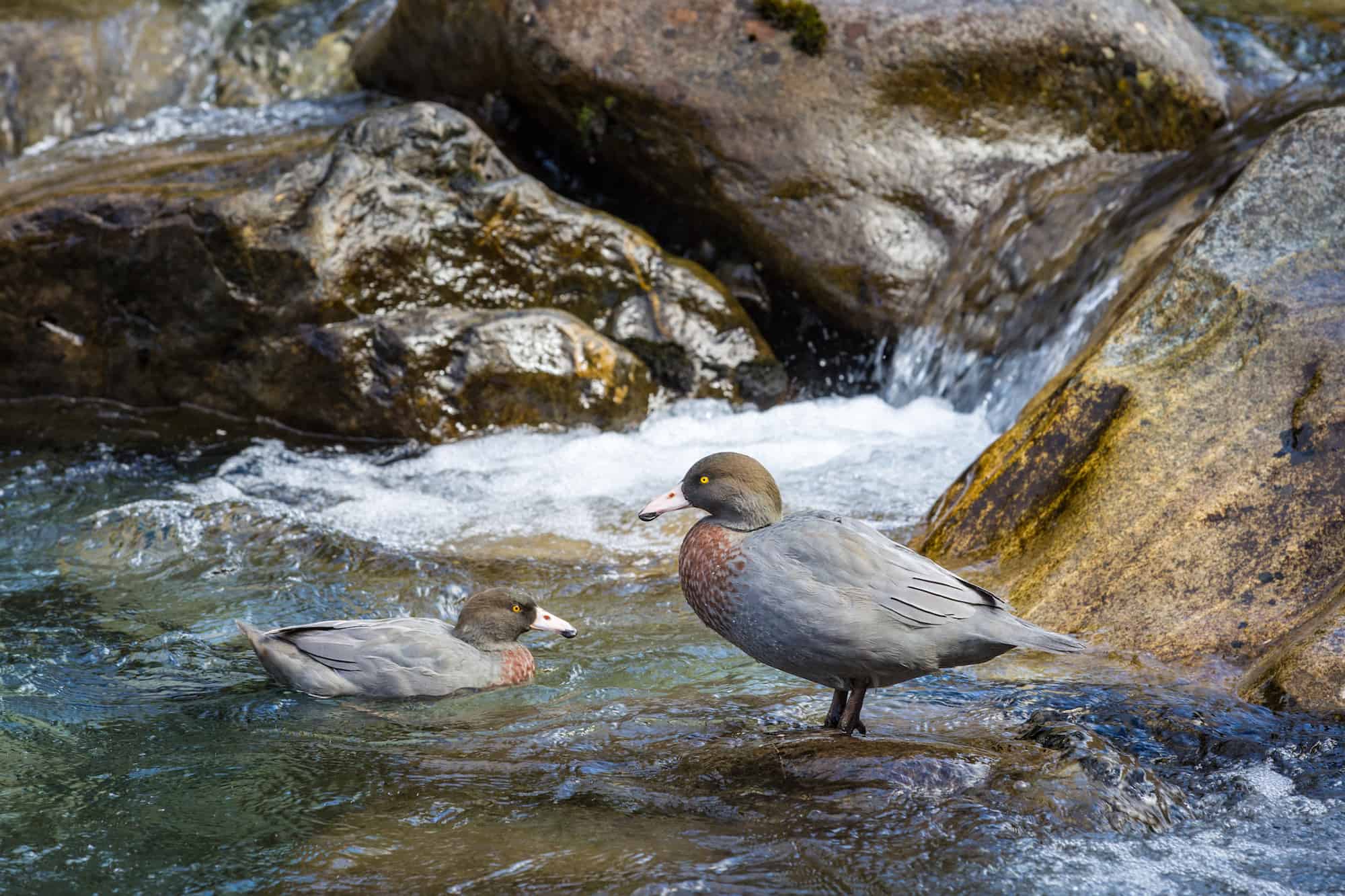 And finally I met JANE GOODALL!!
Guys, I got to meet Jane FREAKING Goodall. I freaked out. I might have forgotten my name. I was the opposite of cool. But who cares.
Save the apes!
I got my pumpkin spice on in the New Zealand autumn
I am not sure I'll ever get used to autumn in April, but it's still my favorite month in New Zealand. Down in Central Otago where I live, the colors are stunning, and I spend almost every day outside.
Sigh, makes me so nostalgic for the east coast where I'm from.
Continued running my own conferences in Australia
Last year, along with my two lovely business partners, Lauren Bath and Georgia Rickard, we held two more Travel Bootcamps in Melbourne and Sydney, a one day intensive workshop to help you how to build a career in travel and learn how exactly to get paid to travel the world like us.
I honestly can't put into words how amazing the vibe is at these events. I literally have an emotional hangover by the end because I'm so stoked on life.
And in September we launched our first event for PR and the travel industry, The Modern Travel Media Summit about how to work with new media. It was so intense and scary but was sold out and was an incredible day.
Took my parents to Ireland
I took my parents to Ireland for their Christmas present last year on their dream trip and it felt so amazing to share my love of travel with them.
They drove me absolutely berserk, but I'd do it again.
Had a real holiday in Spain
After saying goodbye to my family I took a weeklong holiday for myself in Northern Spain. It was fucking fabulous.
Became a dumpling in Hong Kong
I had one mission in Hong Kong on my 36 hour layover on my way back to New Zealand from Europe – to eat so many dumplings I *actually* became a dumpling.
A roaring success if I do say so myself.
What was that about eating healthy?
That one time I was on Dateline
In a break from my usual travels I took part in filming a segment with CBS News about Americans moving to New Zealand in what was probably my biggest piece of media coverage to date. I also got to hang out with Sam Neill and drink all of his Pinot and say what I really feel about Trump to millions of people.
It was awesome.
Went to my first Pacific Island (that's not New Zealand) at Rarotonga
Places like Rarotonga and the Cook Islands are where kiwis go on holiday since they are only a few hours flight away. I had been wanting to check them out for years and finally escaped for a few days to paradise in the middle of a frosty New Zealand winter.
If I close my eyes I can feel my toes in that white sand. Sigh.
Learned to love writing about food
I love food. I don't know why I don't write more about food, but that's going to change. Hope you're ready!
I randomly went to Kyrgyzstan
I rode horses. Had adventures. Drank fermented mare's milk and slept in all the yurts. The people were amazing, and it's seriously stunning. If this mountainous corner of Central Asia isn't on your bucketlist, it should be.
Kyrgyzstan is pretty much my new favorite country. I'm already planning on going back.
Exploring more of my own backyard on the North Island
Ever since I moved to Wanaka a few years ago, I've explored so much of the South Island but have accidentally neglected the North Island. I went on a weeklong winter road trip this year on my own and absolutely fell in love again with this place.
I can't wait to spend more time up here.
I finally got around to sharing some of the best hate comments
You're bloody welcome. Read here.
I caught people doing it on the balcony in the Maldives
A day I unfortunately will never forget. Read here for all the lols.
My New Zealand visa was renewed wahoo!
All the way until 2020, suckers. You're stuck with me!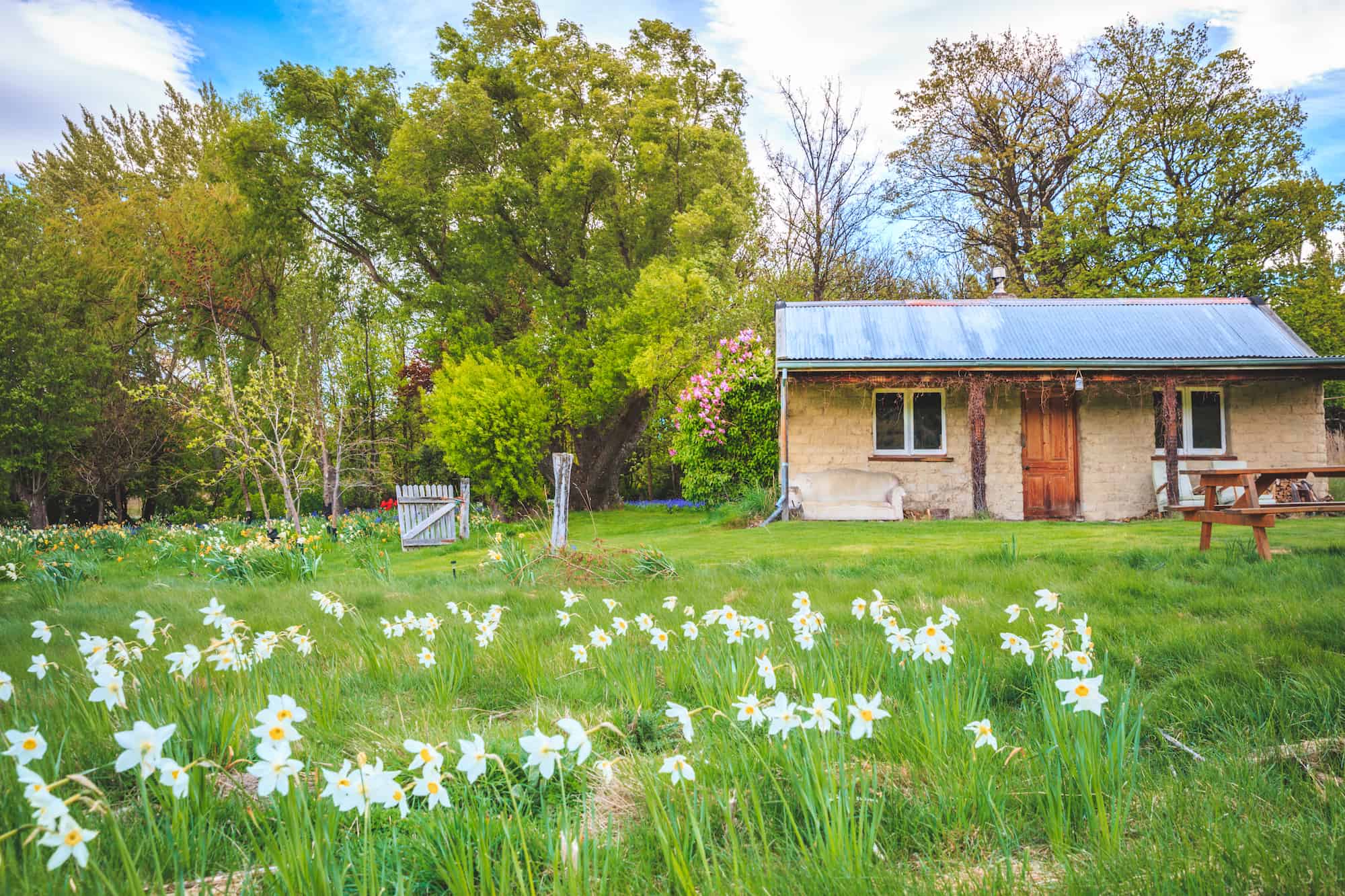 Eating all the things at Gourmet Escape in Western Australia
OMG WA is an incredible part of the world. I spent a week in Margaret River for Gourmet Escape, an incredible food and wine festival this year, packing all the pounds and chasing my favorite chefs in the world.
From stunning vineyards to epic coastlines to whales to beautiful forest, WA has it all! I'll be back for more for sure!
Hanging out with the sheep at Lake Heron Station and wishing I was a farmer
Never thought I'd write that on here.
A few weeks ago my friend Hollie and I spent a few days deep in the Canterbury high country at Lake Heron, a merino sheep station. We spent our days hiking, exploring the farm and flying all around the mountains. Merino sheep are the backbone of the South Island and it was so cool to learn more about it in an epic location.
More on this adventure very soon!
Wrapped up the year camping in Fiordland with the girls
I'm pretty sure this picture speaks for itself.
What a year, phew, I'm exhausted writing that recap. Here's to hoping 2018 is just as amazing and a little less hectic! And I hope you don't hate me after all these crazy moments and stories!
How about you? How was your 2017? What was your best adventure? Spill!